'He Was Sloppy': Erika Jayne Says She 'Found The Evidence' Of Alleged Tom Girardi Affairs
Erika Jayne is not holding back when it comes to what went wrong between her and estranged husband Tom Girardi.
Article continues below advertisement
During the outing, Jayne explained that the 82-year-old's "sole identity is being a great lawyer. That's all he ever wanted to be in life, and he put that ahead of everything. Everything."
Article continues below advertisement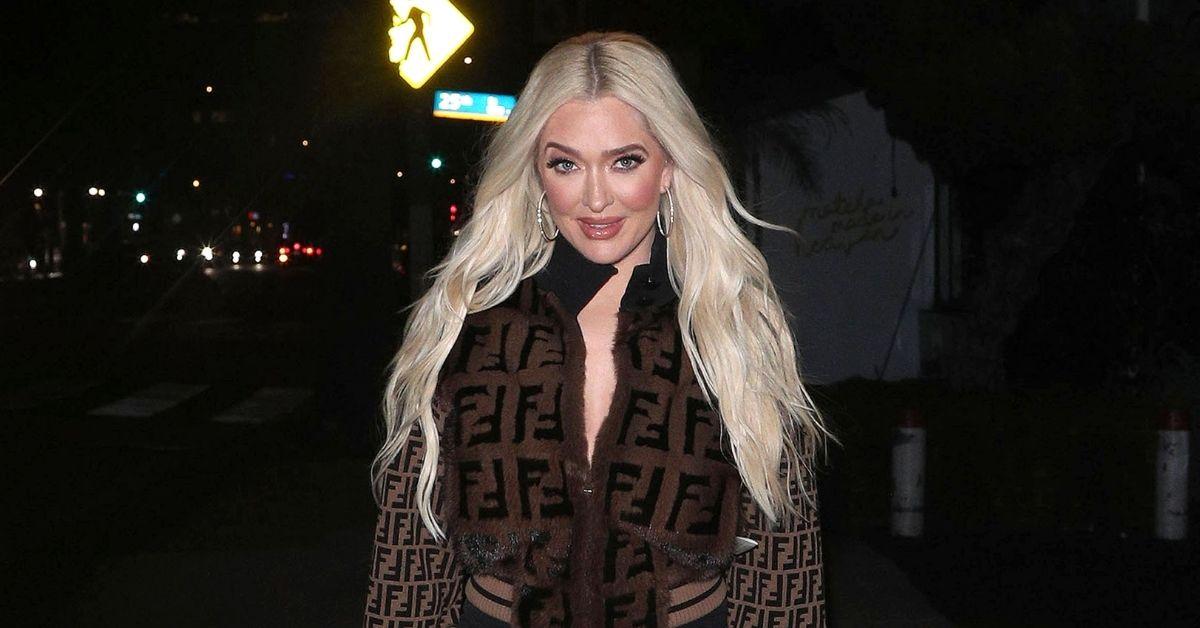 Article continues below advertisement
"These last few years, you know, when I noticed him declining, I think he held on even tighter. I think he was afraid, I think that he was mad because he was mean as f**k," she said. (As OK! previously reported, the former attorney has been diagnosed with late-onset Alzheimer's disease and dementia.)
Jayne recalled her husband's health declining after a car crash, but opted not to mention the cause of it. "As a result of the crash, his ankle was [hurt]. He was also unconscious for 12 hours, but no one knows that," she explained.
Article continues below advertisement
Girardi "had a head injury and he broke his shoulder, snapped his ankle and then broke his clavicle" after driving off a cliff, Jayne noted. The TV personality claimed that when he called her at the time, she asked where he was and suspected he was with another woman, who could have been "any of them."
Article continues below advertisement
Jayne said she "found the evidence" of "years-long" affairs through text messages and pictures on his phone, adding, "he was sloppy."
Article continues below advertisement
When asked why she didn't leave her marriage, Jayne quipped, "Where am I going?"
Following the stunning revelations, the Pretty Mess author assured her castmates, "I will be okay, but I am not okay right now."
Article continues below advertisement
Before the singer arrived, the other Housewives discussed Girardi's recent court appearance regarding a settlement for the Lion Air flight crash in 2018. Girardi and Jayne were accused of embezzling funds intended for the families of the victims.
"The government froze all of his assets," Dorit Kemsley explained. "Because it was determined that at least $2 million was used inappropriately."
Article continues below advertisement
"So when they freeze assets, does that mean you can't touch your money?" Lisa Rinna asked, which Kemsley confirmed. Kemsley noted that she believed "the lawyers are asking for a medical evaluation of Tom because they don't think he fully understands the gravity of the situation."
Jayne was greeted with hugs and support when she arrived.
Article continues below advertisement
"His attorneys said that she feels that he is not mentally well. This is something that I have said, and no one would listen to me," Jayne told her castmates. "I tried and I tried. Maybe, finally he can get the help that he needs."
Kathy Hilton noted that Jayne was dragged into Girardi's legal battles because "they do that if you're married."
Article continues below advertisement
"I've been a bimbo, gold-digging, trophy wife," Jayne lamented in a confessional. "Now all of a sudden, I am financial mastermind that had her finger on the pulse of everything."
Over dinner, Jayne admitted that she did not know what the future had in store for her but she would not be receiving spousal support and had let go of her office space earlier that day.