'Real Housewives Of Beverly Hills' Star Erika Jayne Says Tom Girardi Divorce Is Not A 'Sham,' Her Situation Is 'Unenviable'
After speculation arose surrounding Erika Jayne's split from husband Tom Girardi, the 50-year-old said her divorce is not a "sham."
Article continues below advertisement
"Nobody wants to be in the position I'm in right now. It is really unenviable," Jayne tearfully told Kyle Richards.
Article continues below advertisement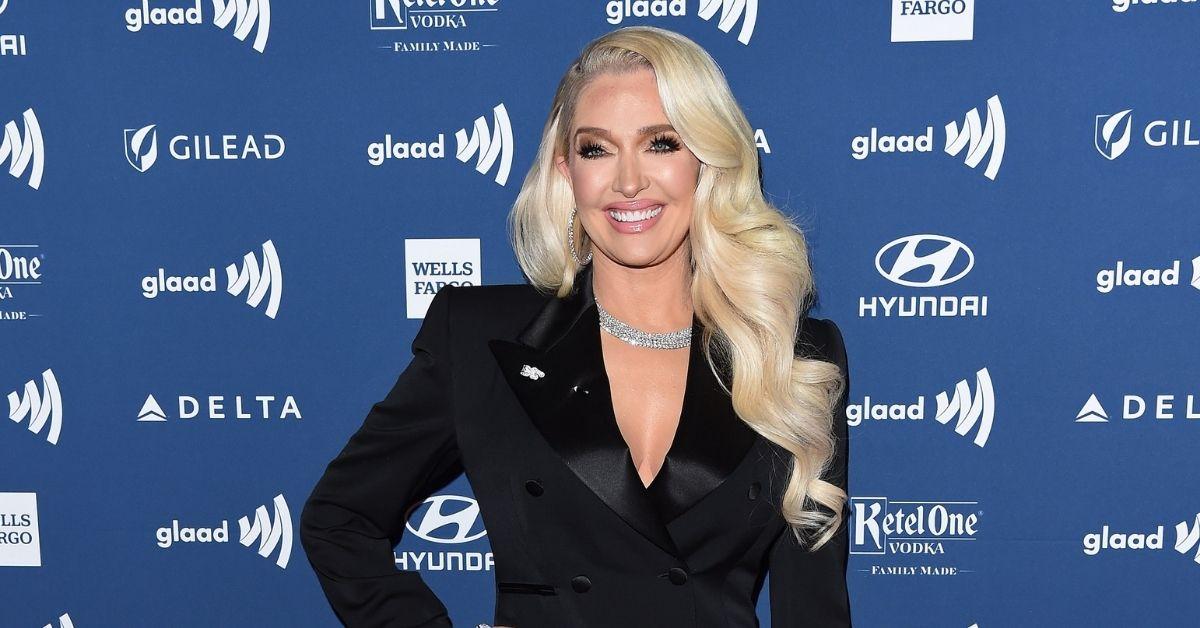 Article continues below advertisement
Jayne added that being a potential target of a federal investigation was "not cool."
"To have all those things said about you which are not true, and then to have everyone, basically, question everything. It's lonely and it's quiet and you would be shocked by how quickly people turn on you. How quickly people distance themselves from you. Automatically, they turn because they don't want to be involved. They were there when it was good, though," she lamented.
Article continues below advertisement
On a FaceTime call with Richards and Lisa Rinna, Jayne said she felt "f**king horrible," and that she "wouldn't f**king know" how to hide assets.
Article continues below advertisement
"You have to remember: it is the firm that they're dragging in. So they're suing the firm, and I'm being attached to it," Jayne said when Richards asked if she had been "totally in the dark" about what was happening.
Article continues below advertisement
Jayne filed for divorce in November and, within weeks, the estranged couple was in a lawsuit amid allegations that they embezzled money intended for the families of the victims in the Lion Air Flight 610 plane crash that took place in 2018. Edelson PC said the split was "a sham attempt to fraudulently protect Tom and Erika's money" and the estranged couple was "on the verge of financial collapse and locked in a downward spiral of mounting debts and dwindling funds."
"When I filed this divorce, I was a gold digger. This week, [I'm a conspirator]. I mean — what the f**k. Neither one of them are true," Jayne said during the episode, having previously said she had always intented on being with Girardi until he died.
Article continues below advertisement
In her confessional, Jayne did not answer how she learned about the lawsuit or why she was named.
"People think that Erica Jayne brought down Tom Girardi. Tom Girardi brought down Tom Girardi," Jayne said. "I don't want his actions to absolutely kill what I have created. I fear starting over. The only thing I have is my name and the hope that this is not where this ends for me."
Article continues below advertisement
However, she had the support of her costars.
When she was visited by Rinna and Crystal Kung Minkoff when the Housewives were freed from quarantine after Kathy Hilton, Dorit Kemsley and Richards tested positive for COVID-19, she said Girardi is "really a piece of s**t" who "steals from widows and orphans."
Article continues below advertisement
In a confessional, Garcelle Beauvais said that she did not think Jayne knew what her husband had allegedly done. "One thing I do know is that husbands can have secrets that wives don't know about," she said.
Since then, Girardi has been embroiled in several other lawsuits and was placed in a temporary conservatorship amid health concerns. During the episode, Jayne said that she hoped someone was checking in on Girardi because he was "not good."