NEWS
Erika Jayne's Estranged Husband Tom Girardi Placed Under A Temporary Conservatorship As His Legal Battle Rages On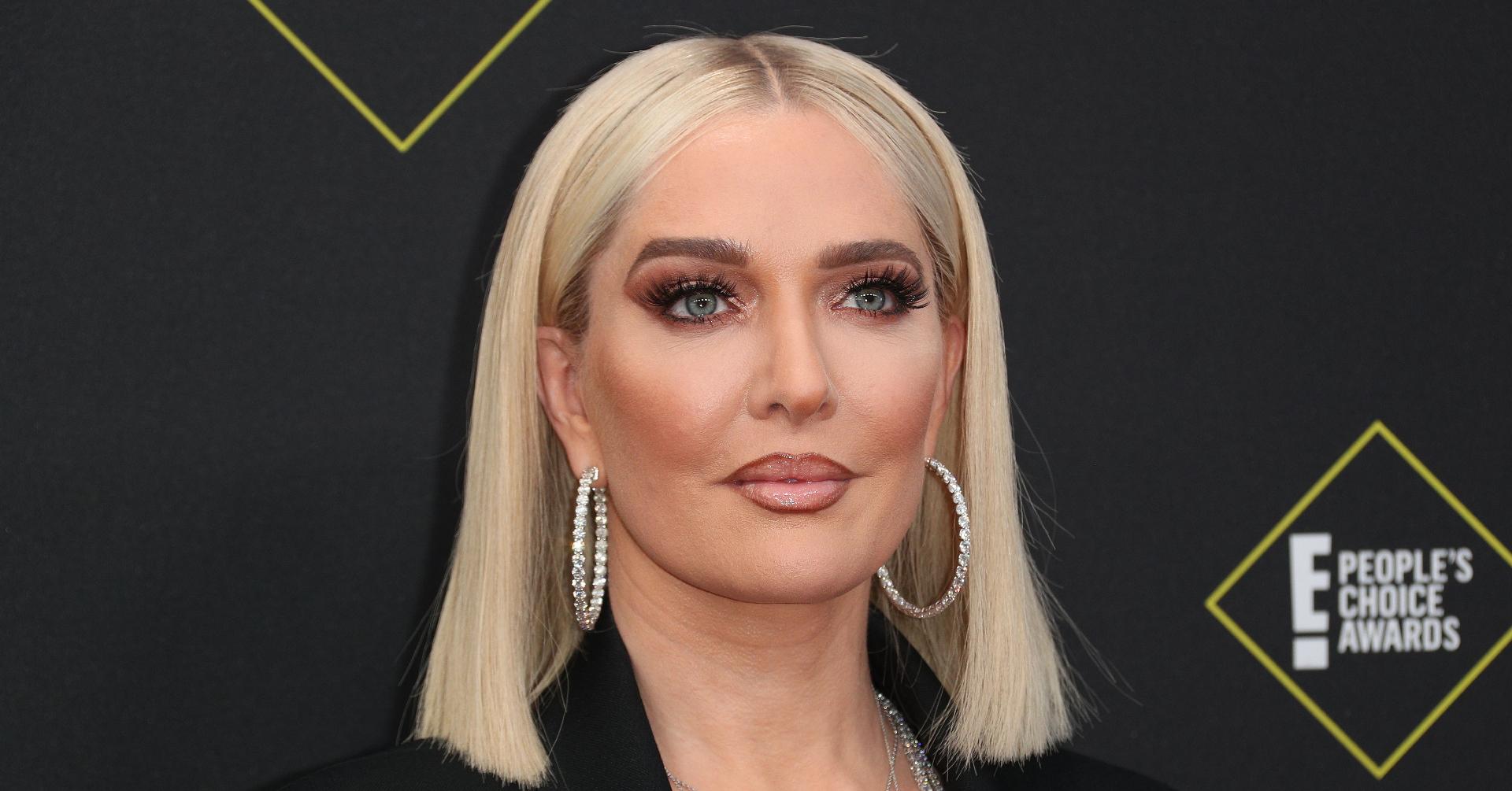 In the midst of their divorce and other legal battles, Erika Jayne's estranged husband, Tom Girardi, has been placed under a temporary conservatorship.
Article continues below advertisement
Tom's brother Robert Girardi has been appointed to take control of the 81-year-old's daily activities and personal care.
Tom's attorney Rudy Cosio told the court on Monday, February 1, that Tom suffered a medical emergency over the weekend. Meanwhile, Robert had filed a petition to be given control over his brother and his brother's estate — which has been approved and will be in effect until March 30 — amid his legal battle.
Article continues below advertisement
Another hearing is scheduled for March 15 to discuss other requests made by Robert. He also asked for permission to place Tom in a facility, which treats neurocognitive disorders, such as dementia. It is not yet known what Tom's medical emergency was.
Article continues below advertisement
In December, it was reported that Tom was secretly hospitalized for a "serious illness" several weeks earlier, but the sickness was not disclosed. However, attorney Evan Jenness said that there were concerns about Tom's mental capacity.
Article continues below advertisement
Article continues below advertisement
Last month, Robert claimed that his brother had major health setbacks amid his divorce and other legal battles and petitioned for control over his finances because "[Tom] is incapable of realizing and understanding the repercussions of the bankruptcy filings pending against him and the Debtor."
Jayne and Girardi split in November 2020 after more than 20 years of marriage. The couple was then accused by class action firm Edelson PC of faking their split to "fraudulently protect Tom and Erika's money" since they were allegedly "on the verge of financial collapse."
The former flames were also accused of embezzling $2 million in settlement funds "to fund outrageous lifestyles for himself and his soon-to-be ex-wife Erika Jayne." The money was supposed to help the families of Lion Air Flight 610 victims.
Article continues below advertisement
In December, Girardi was also sued by former law partner Robert Keese and business partners Robert Finnerty and Jill O'Callahan in order to dissolve their 1126 Wilshire Partnership venture.
The three associates reportedly claimed that Girardi owes them all at least $315,000 in lost earnings and $442,000 each in lost equity, which totals almost $2.3 million.
Jayne is said to be "in disbelief" about her and Girardi's legal woes, a source revealed.
"The legal issues are unfolding one after another and she's learning as everyone's filing," an insider told Us Weekly. "As the whole world is finding out about it, she's finding out about it. She's reading about it in the press before she even sees it [from her lawyers]."
While Jayne is limited with what she can say, she is expected to address the split on RHOBH.