NEWS
Fans Freak Out As Touchy Video Of Khloé Kardashian & Travis Barker Resurfaces: 'They're Flirting So Hard'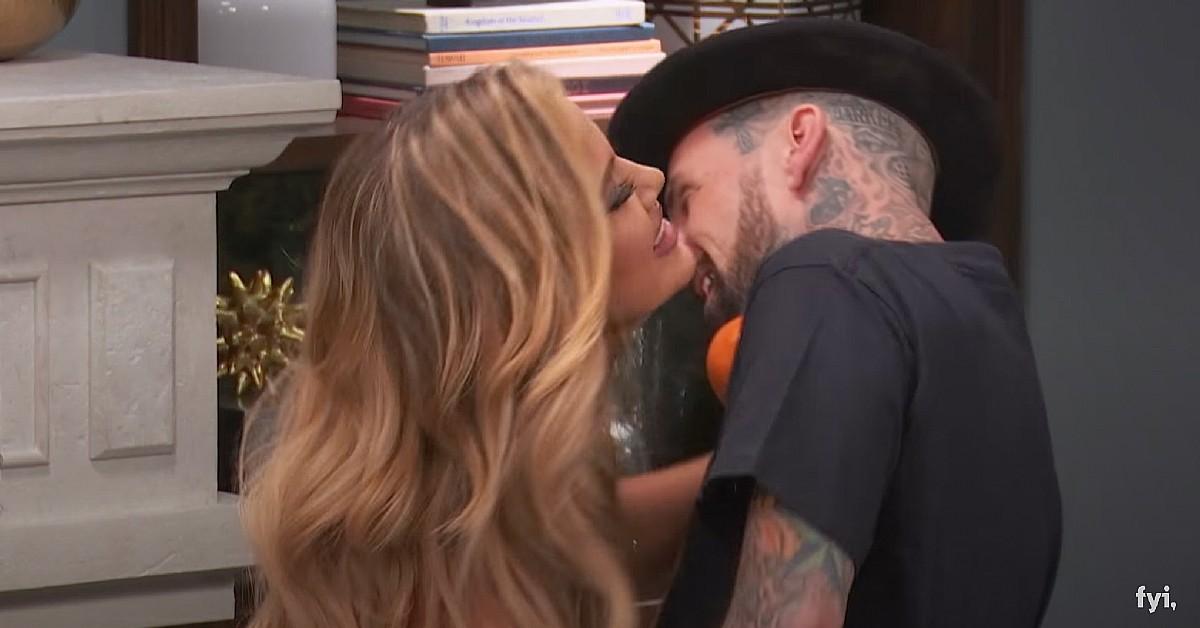 Fans are in a frenzy after watching an old clip that depicts Khloé Kardashian and now brother-in-law Travis Barker getting a little too close for comfort.
In 2016, when Khloé's sister Kourtney Kardashian and the dummer were strictly friends and neighbors, he appeared as a guest on Kocktails with Khloé, and the touchy game the host played with the rocker certainly raised eyebrows.
Article continues below advertisement
In the footage, which was recently posted on Reddit, the pair attempted to pass an orange to each other without using their hands, leaving them to get up close and personal. At one point, the musician, 47, and mom-of-two, 38, had their bodies pressed against each other, and another moment saw Travis' head situated directly across from Khloé's chest while she's wearing a strapless top.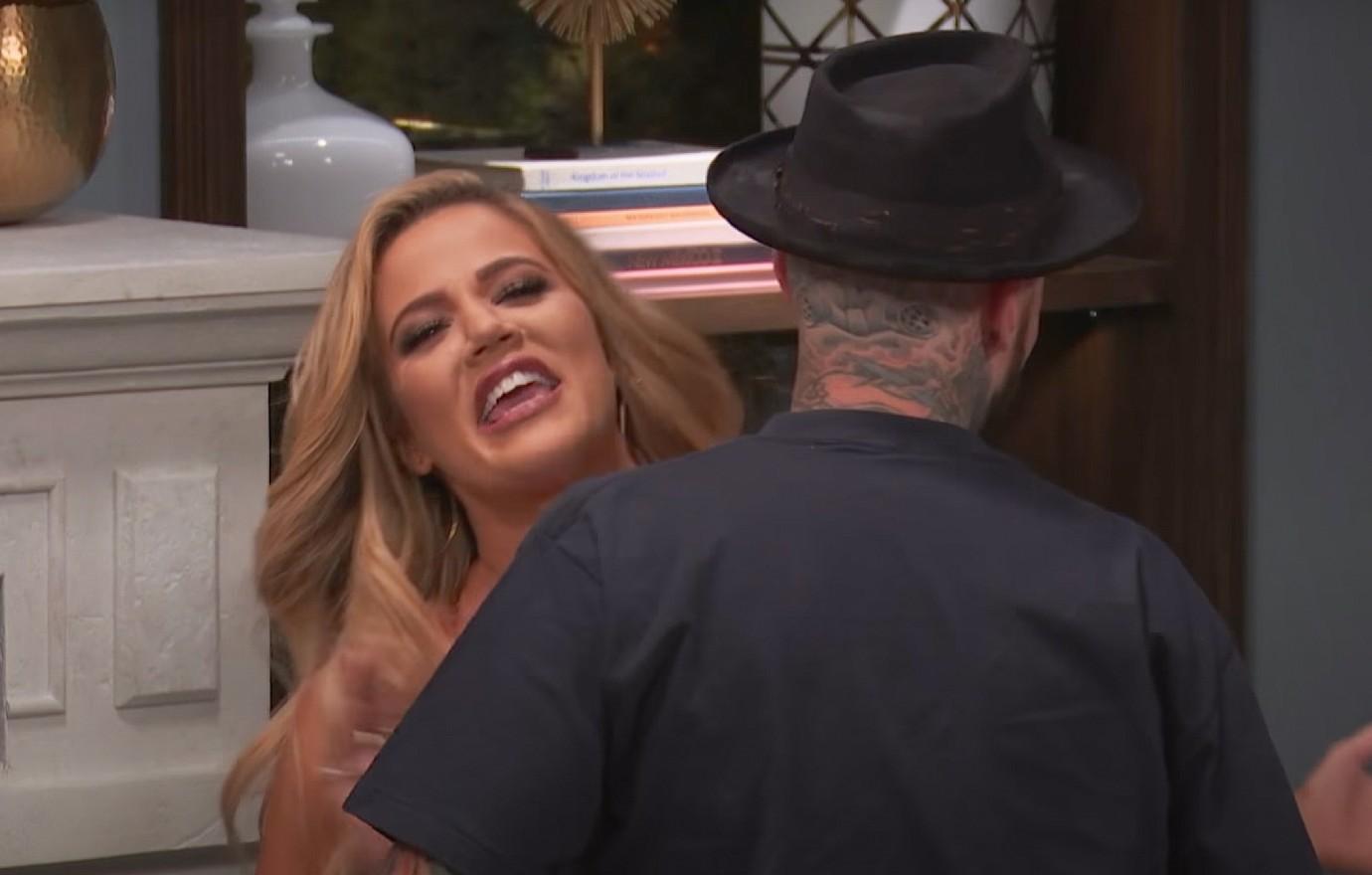 Article continues below advertisement
Everyone in the room was in hysterics with one noting "how awkward" the task at hand was, and viewers watching the encounter years later were also in disbelief.
"Wtf is this ... They are both flirting so hard," one commenter wrote in response, while another quipped, "I couldn't deal with the existence of this clip if I was Kourtney. Divorce time lol."
Article continues below advertisement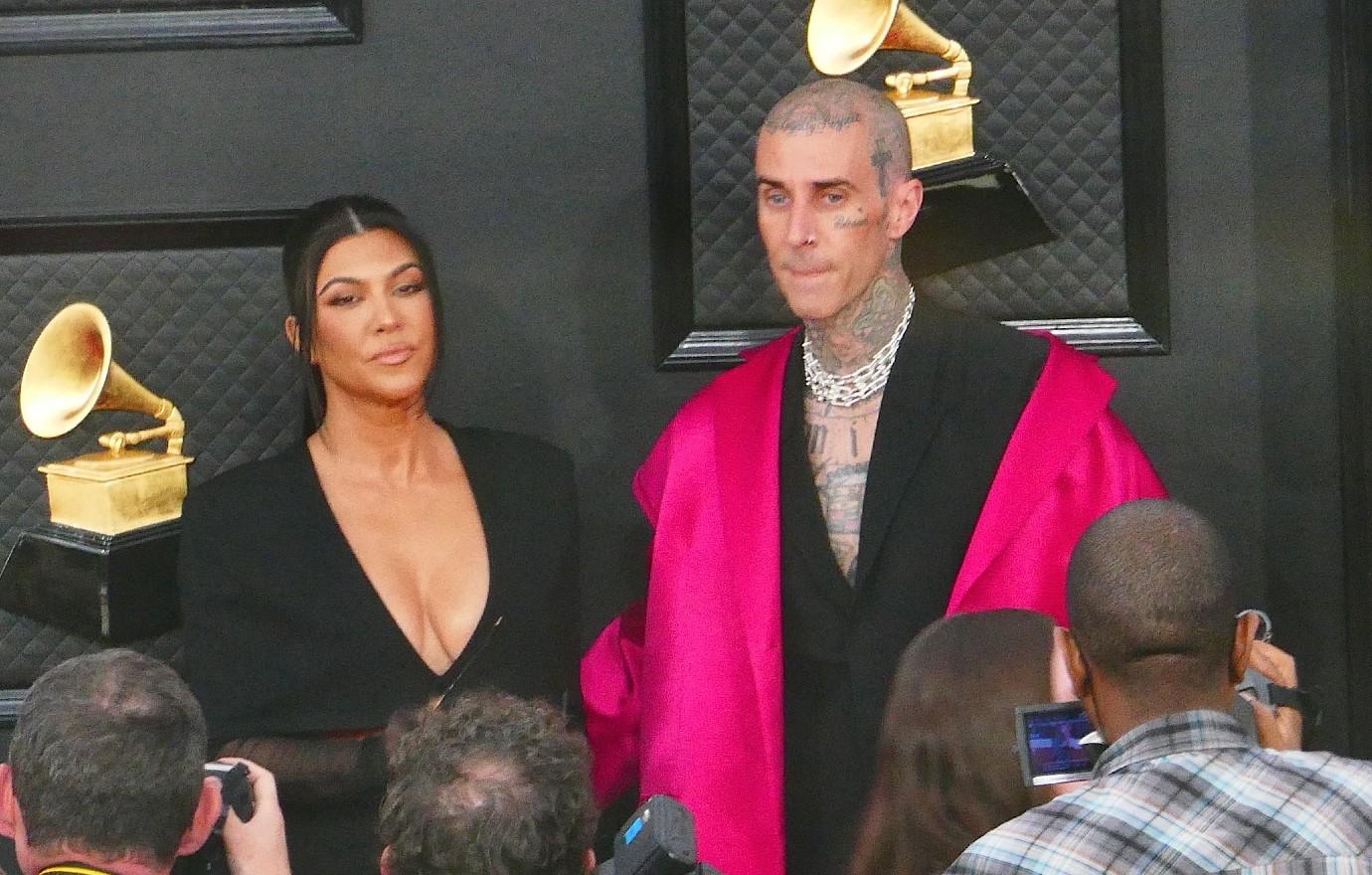 "I've been madly in love with Kourtney forever and I believe she's my soulmate. I would like to propose to her on the day that I first was with her," he told her and Kris Jenner over the phone, as captured by Hulu cameras. "I love you guys and I love Kourt, and I've never felt more sure about anything in my life."
Article continues below advertisement
The Good American founder teared up and replied, "I'm just so happy because she's never wanted to get married or anything like that, and I know she does now with him."
The proposal was seen during the first season of The Kardashians.