PHOTOS
'Bridgerton' Vibes! Inside The Kardashian-Jenner's Lavish Thanksgiving Dinner — Photos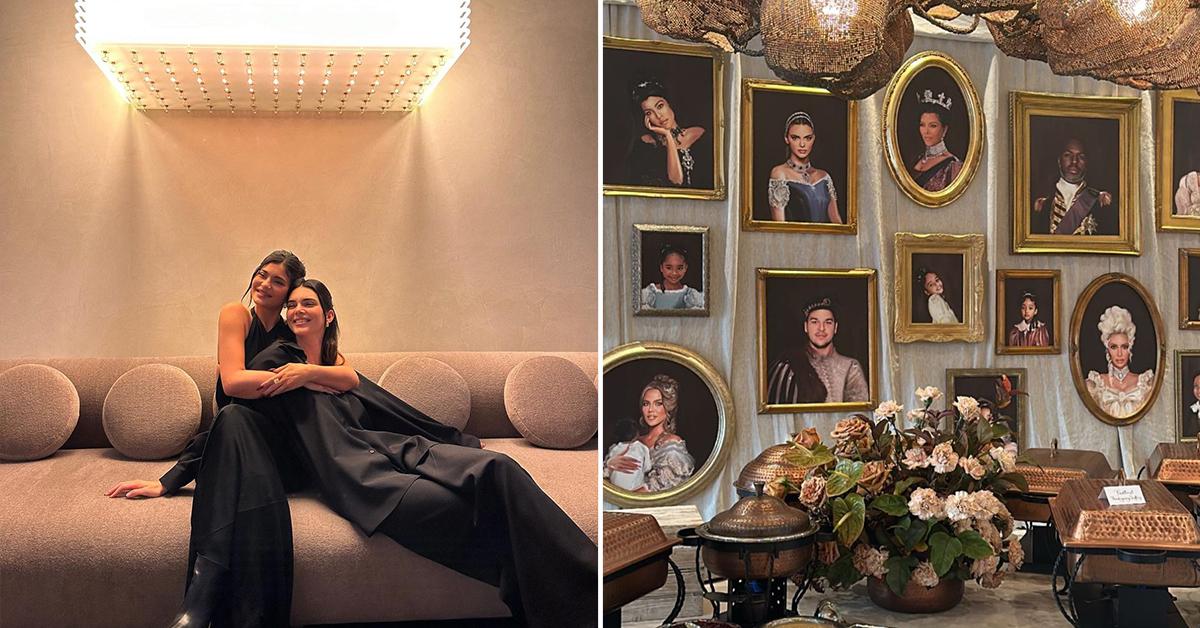 It's no surprise the Kardashian-Jenner clan celebrated Thanksgiving in style!
The reality stars posted several snaps from their fun dinner, and it looked like they had a blast. The feast, which was held at Kris Jenner's $12 million Palm Spring home, featured an amazing dessert bar, Bridgerton vibes and lots of food.
Article continues below advertisement
But it wouldn't be a holiday without some drama, as Kim Kardashian uploaded some photos of herself with Tristan Thompson, explaining their latest endeavor, which fans did not appreciate.
"This year I'm really thankful for the people I have met in all of the prisons around the country. This week @realtristan13 and I had an inspiring Friendsgiving dinner with the young men incarcerated at Camp Kilpatrick. These young men have earned their way to this model camp in Malibu for great behavior. Many are in college classes and have made huge changes in their life. My favorite part at our dinner was going around the table and hearing what their dreams and aspirations are. I can't wait to see them all come true. Thank you to the staff at the facility and to @antirecidivismcoalition, @scottbudnick1 and @swlewis01 for having me. Happy Thanksgiving to all of the men and women that are away from their families this year. A special shout out to Darius, William, Matthew, Tony, Carlos, Daniel, Monte, Matthew, Alan, Kevin, Carlos down at Camp Kilpatrick. I love you guys!" she wrote.
In response, users called out Kim for being friendly with Khloé Kardashian's ex, who previously cheated on her.
"Why are u doing this with Tristan after what he did to ur sister? Please make it make sense," one person wrote, while another said, "Kim what we aren't going to do is make Tristan the enemy and then try to give him his redemption arc. Blur his face out lol."
Article continues below advertisement
Scroll through the gallery below to see more photos!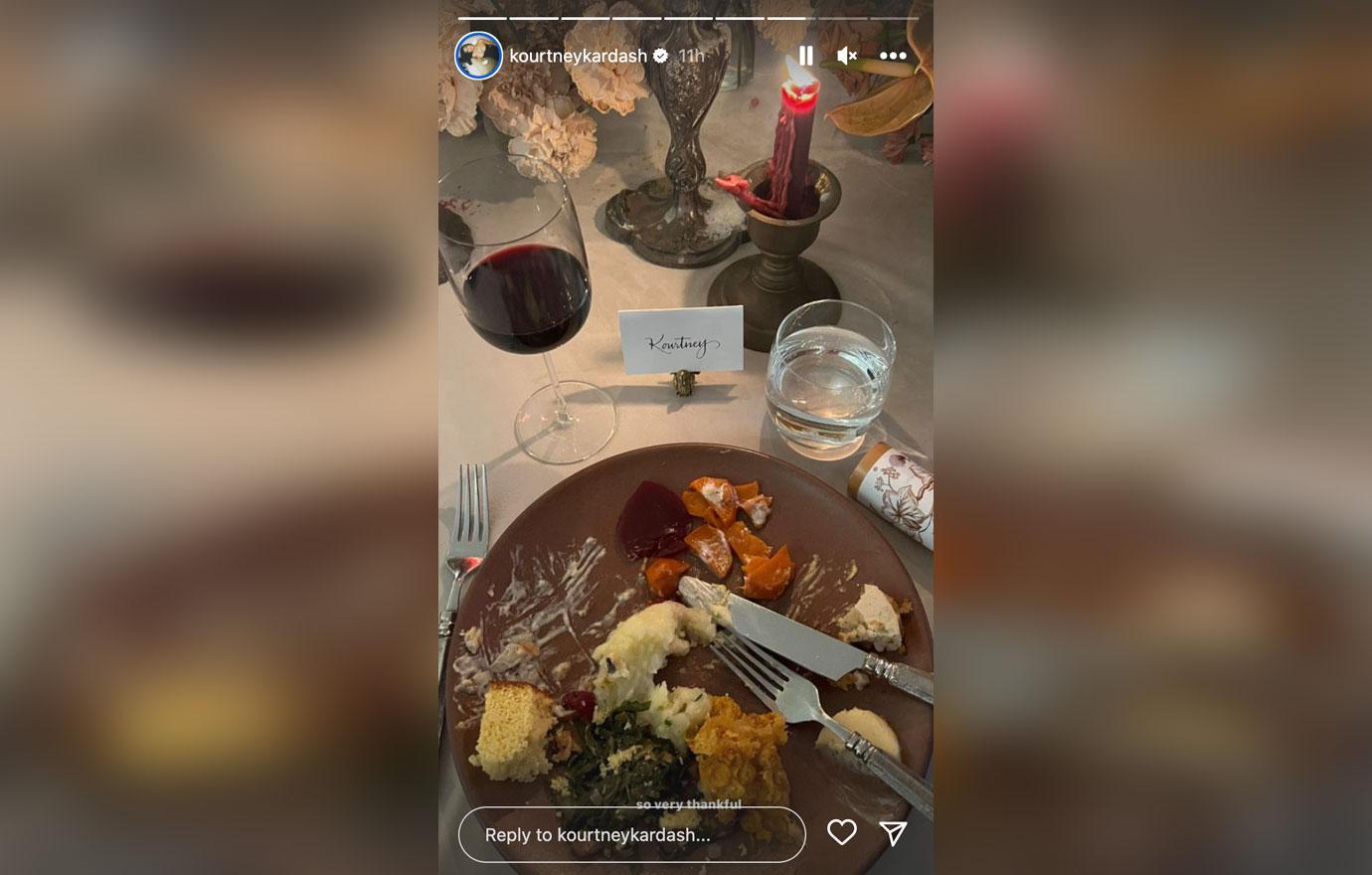 Article continues below advertisement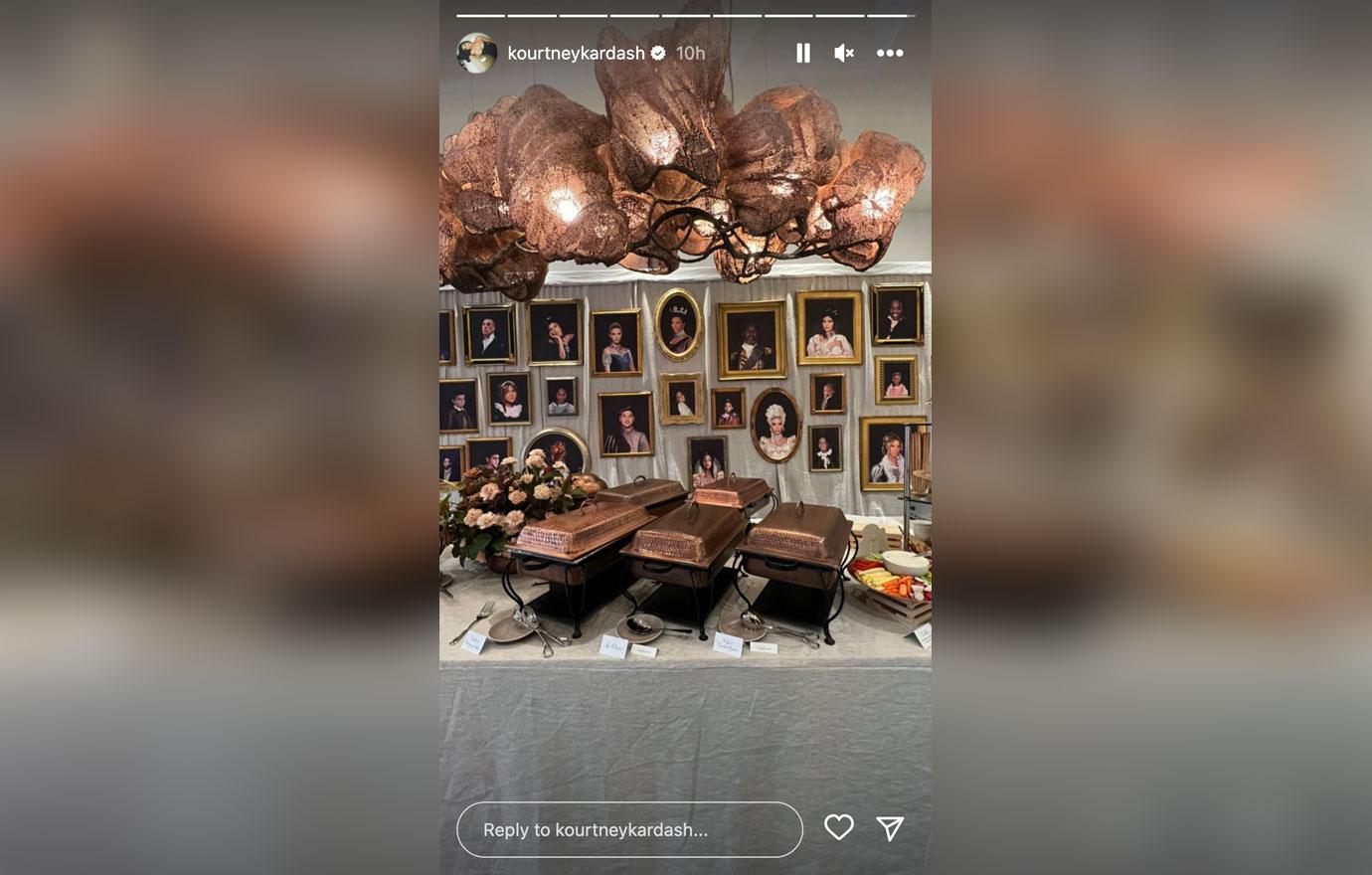 Did someone say Bridgerton? The photos looked like they were straight out of the 1800s! The Poosh founder, 43, revealed how the food was displayed before the famous family dug into their meal.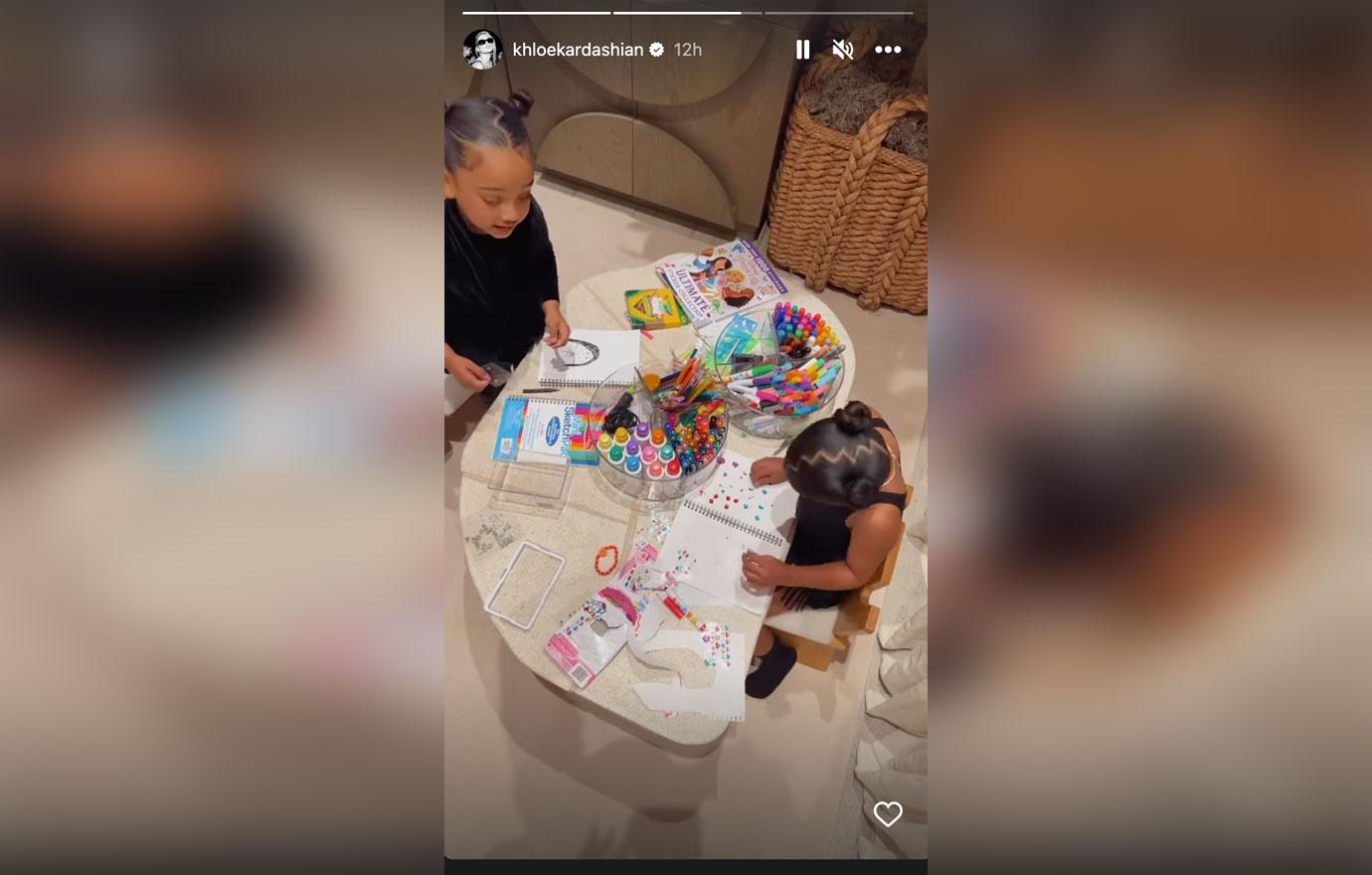 Article continues below advertisement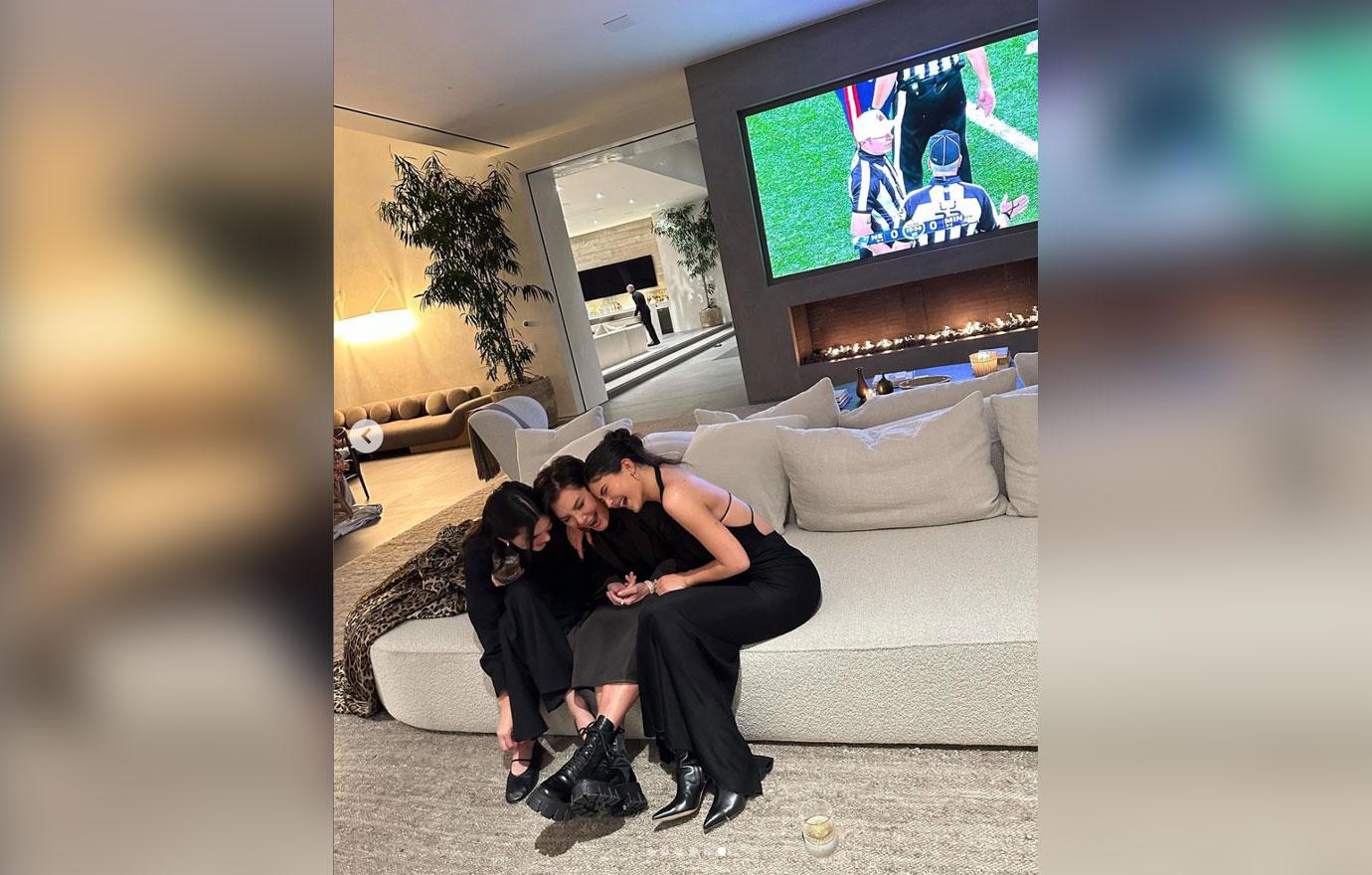 Kylie Jenner, who wore a black outfit, was laughing with her mom and sister Kendall Jenner, who also sported black attire.
"🤎🤎," the mom-of-two, who shares daughter Stormi and a son with rapper Travis Scott, wrote via Instagram.
Of course, people couldn't help but comment on the trio's cute moment. One person said, "beautiful family 🤍🤍🤍✨," while another said, "happy thanksgiving 🦃."
Khloé also added some emojis, writing, "🤎🤎🤎🤎🤎🤎."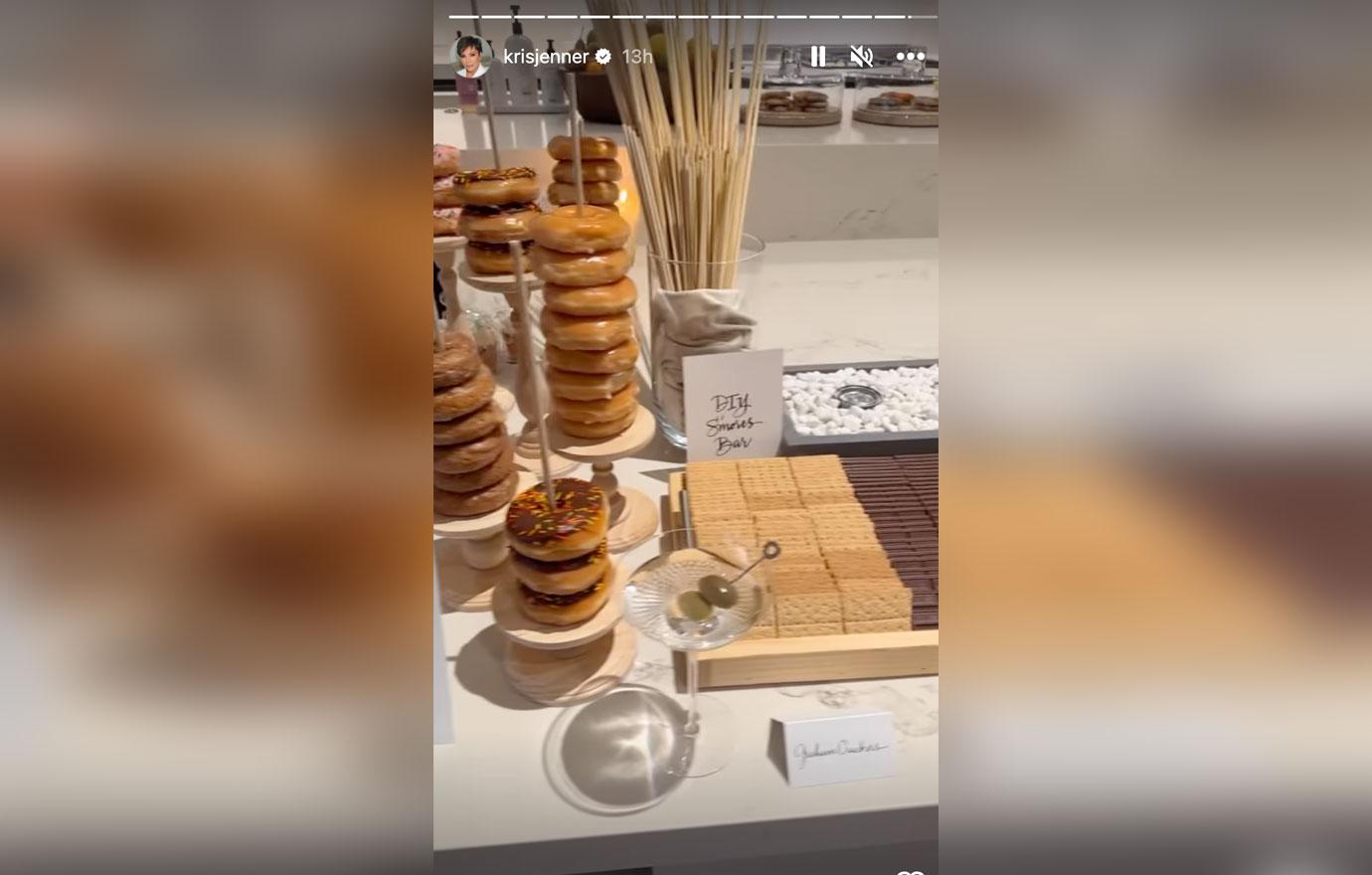 Yum! Kris showed off the dessert bar, which included donuts and s'mores. "Mom, you like it that burnt?" Kylie asked the matriarch. "Who likes it like that?"