NEWS
Donald Trump Beats Obama & Is Named 'Most Admired Man'—Despite 39% Approval Rate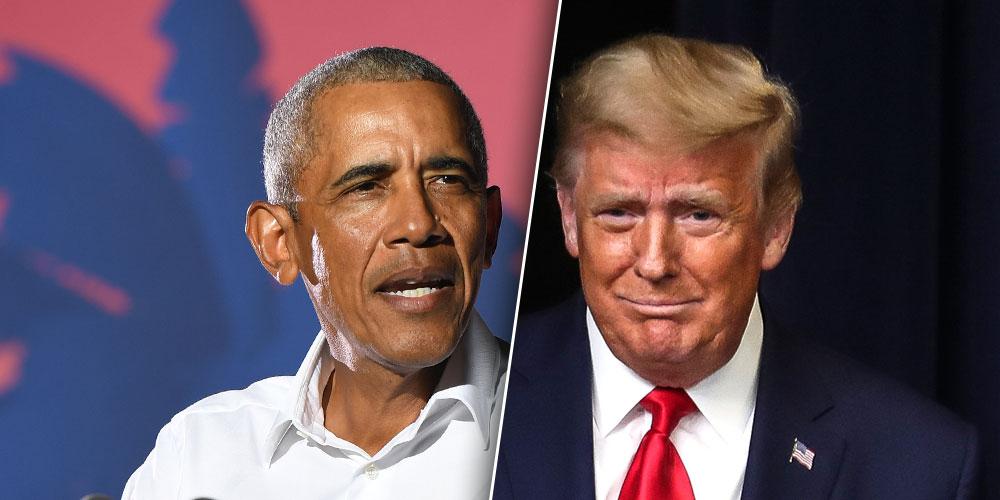 And the results are in! President Donald Trump and former First Lady Michelle Obama were named the most admired man and woman of 2020, according to an annual survey by Gallup.
Obama, 56, has made it onto the list for the third year in a row, while this is the first time Trump, 74, has officially beat out former President Barack Obama, who was named the most admired man for the past 12 years.
In 2019, Trump and Barack, 59, tied for first place, but this year, the former reality star beat Barack by three percentage points — 18% of respondents voted for Trump while 15% voted for Barack.
Article continues below advertisement
Additionally, the poll showed that 48 percent of Republicans chose Trump, while 32 percent of Democrats voted for Barack and 13 percent of people voted for President-elect Joe Biden. Even though Trump only has a 39 percent approval rate, "his dominant performance among Republicans, contrasted with Democrats splitting their choices among multiple public figures, pushes him to the top of the 2020 most admired man list."
Article continues below advertisement
Article continues below advertisement
JIMMY KIMMEL, SOPHIA BUSH AND MORE CELEBS REACT TO TRUMP'S COVID-19 DIAGNOSIS
Of course, the businessman couldn't help but gloat about his most recent win. "'Barack Obama was toppled from the top spot and President Trump claimed the title of the year's Most Admired Man,'" he tweeted on December 30. "'Trump number one, Obama number two, and Joe Biden a very distant number three. That's also rather odd given the fact that on November 3rd, Biden allegedly racked up millions more votes than Trump, but can't get anywhere close to him in this poll. No incoming president has ever done as badly in this annual survey.' @MarkSteynOnline @TuckerCarlson That's because he got millions of Fake Votes in the 2020 Election, which was RIGGED!"