ROYALS
'Fox & Friends' Host Brian Kilmeade Links Prince Harry & Meghan Markle To Prince Philip's Death, Says Interview Aftermath 'Definitely Added To His Stress'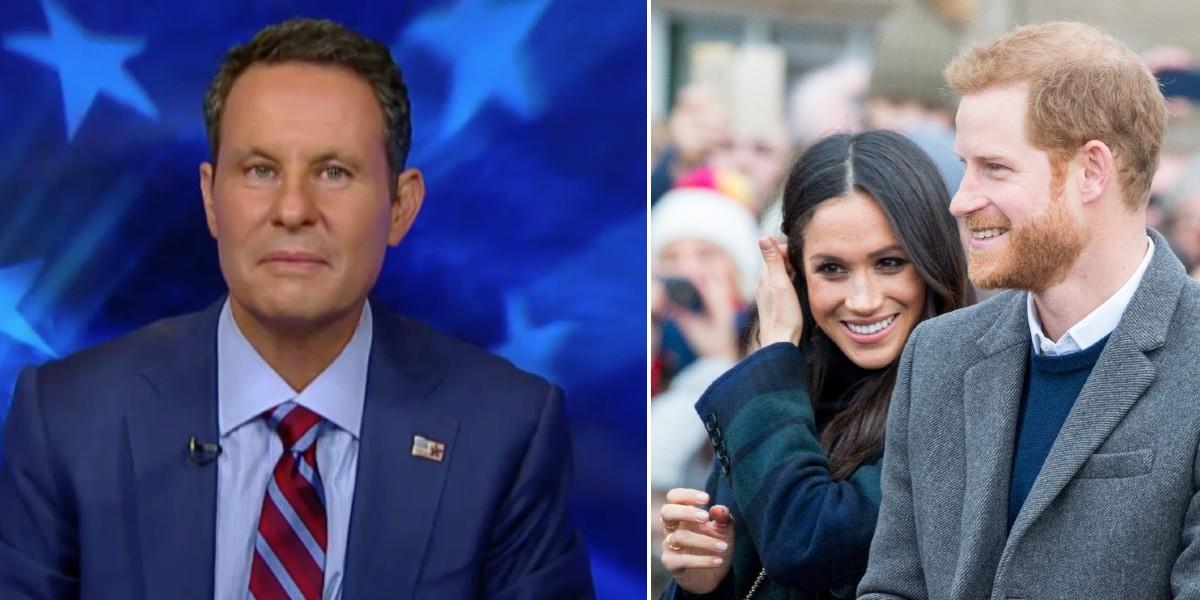 Article continues below advertisement
"They also married 73 years, pretty amazing," Kilmeade said about Queen Elizabeth II and Philip's love story. "Also, you factor in this — there are reports that he was enraged after the interview and the fallout from the interview with Oprah Winfrey, so here he is trying to recover and he gets hit with that. He also was reportedly very transparent about his distaste for Fergie when she was married to Prince Andrew for a while. She was a little bit different for the royal family's taste, I guess. So, 99 years old, he passed away."
Article continues below advertisement
Kilmeade also slammed the couple for participating in the interview knowing that the Duke, who would have turned 100 in June, was dealing with health issues.
Article continues below advertisement
"[What] Piers Morgan was saying on his morning show, which he famously walked off of, is like 'Really? Your grandfather is in the hospital, you know he's not doing well, is this really the time you have to put out this interview?' Evidently, it definitely added to his stress," Kilmeade said referring to the British journalist and the harsh remarks he made about Harry and Meghan's interview.
Article continues below advertisement
"Well, just so you know, they had done that interview before Prince Philip went into the hospital," King said on her SiriusXM radio show, Gayle King in the House, on Wednesday, March 17. "If something, God forbid, had happened to him, the interview would not have run at this particular time. But the interview was done and was scheduled before he went into the hospital."
Article continues below advertisement
The new of the beloved royal's death comes after the Duke was released from the hospital last month following a heart procedure related to a pre-existing condition.
The palace has yet to announce full details regarding the Duke of Edinburgh's funeral arrangements and which members of the royal family will be in attendance — the U.K. is currently under lockdown due to the ongoing coronavirus pandemic.
Article continues below advertisement
As it stands now, lockdown remains through June 21. Under official guidelines, a maximum number of 30 people are allowed to attend funerals in the U.K., and they must practice social distancing at the service if they do not live in the same household — leaving many curious as to who will be granted access.
Article continues below advertisement
After stepping down from royal life last March, ahead of a big move to California, it is still unclear if Harry and Meghan will be able to travel abroad to attend Prince Philip's funeral. Government guidelines state that it is illegal to travel abroad from the U.K. However, in England, you can obtain a permitted reason to travel and complete the declaration form.
Queen Elizabeth II met Philip in 1934 when she was just 13 years old, and the pair tied the knot in 1947, five years before she became Queen; he was the longest-serving royal consort in history. They share children Prince Charles, Princess Anne, Prince Andrew and Prince Edward together. The royal couple also has eight grandchildren and ten great-grandchildren.