Fred Goldman Slams O.J. Simpson Calling It A 'Shame' He Survived COVID
Fred Goldman is speaking out against O.J. Simpson, and he isn't holding back.
Article continues below advertisement
The grieving father brazenly admitted that he was unhappy that the former football star survived his bout with COVID-19, calling it "a shame" that he lived when so many other, more deserving people had lost their lives during the coronavirus pandemic.
"I certainly don't think he deserves any sympathy," Goldman went on candidly. "He's alive, he's free. He can do anything he wants. Everything my son can't do."
Article continues below advertisement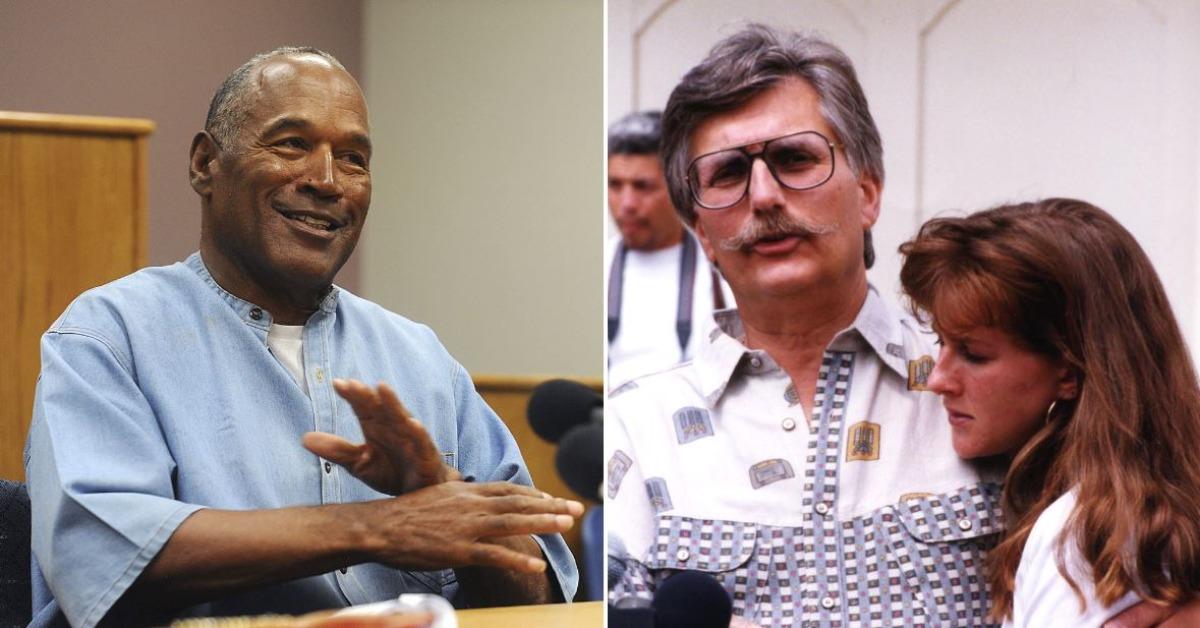 Article continues below advertisement
The ex athlete recently said that when he caught COVID in 2020, he had been so sick that he could barely make it out of bed, and that he often had trouble catching his breath. "For the first time thought I might be near the end."
That particular comment is what upset Goldman the most. "He didn't think about death before," he told Daily News. "I think about his death all the time. I can think of no one better suited to be underground."
Article continues below advertisement
Formerly a popular football player who also dabbled in Hollywood, Simpson was famously acquitted in 1995 for the brutal murders of Ron Goldman and Nicole Brown Simpson. In 2007, he released the book If I Did it: Confessions of the Killer, which was a supposedly the disgraced actor's hypothetical take on the murders from the point of view of if he had been there.
Article continues below advertisement
As OK! previously reported, this comes after Simpson's surprising claims that he does not like to travel to Los Angeles because he is concerned about running into the 'real' murderer.
"People may think this is self-serving, but I might be sitting next to whoever did it. I really don't know who did this," the former actor told Tim Graham at TheAthletic.com. "I figured eventually somebody would confess to something, you know? I had one suspect I told my lawyers to look at. I still think he might be involved, but I can't talk about it."
Simpson is currently 74-years-old and living what he believes is a "good life" at his Las Vegas home. The acquitted star said that "people truly care" for him now, and that he couldn't have understood that without going through the "serious stuff" that he has experienced. "The media won't say it, but that is my life."