COUPLES
Gayle King's Daughter Kirby Bumpus Secretly Got Married At Oprah Winfrey's House — See The Stunning Photos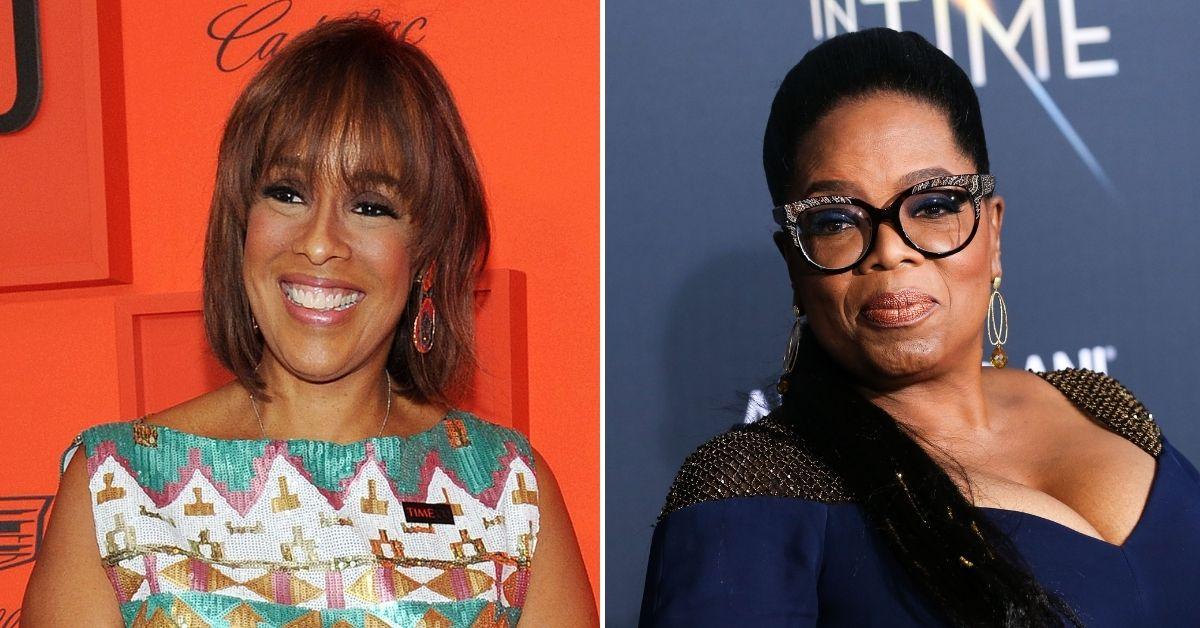 The show must go on. Gayle King's daughter, Kirby Bumpus, got married to Virgil Miller in December — at Oprah Winfrey's home!
Article continues below advertisement
The 66-year-old shared the news on CBS This Morning on Monday, February 1, and revealed she is "over the moon" for her daughter.
Article continues below advertisement
Article continues below advertisement
The limited guest list included Winfrey and her partner, Stedman Graham, King, and Bumpus' brother, William Bumpus Jr., whom King shares with ex-husband William Bumpus.
Article continues below advertisement
"Nobody knows Kirby the way her brother does, so for him to do the ceremony felt meant to be," King gushed, as her son was not initially slated to officiate. "My son, Will, says, 'We call ourselves a tripod, and that day with Virgil, we became a perfect square.'"
King shared the stunning wedding photos, which were taken by Joe Pugliese.
"Joe doesn't normally do weddings, but Oprah just so happened to be shooting something on her property that got canceled at the last minute, so we lucked out and had a professional photographer who followed all pandemic protocol. I'm so glad we have those memories, because the photos are stunning," King explained.
Article continues below advertisement
While many celebs decided to cancel and postpone their weddings due to the pandemic, Bumpus was undeterred and changed her plans to keep everyone safe.
King told Oprah Magazine that her daughter held wedding dress fittings over Zoom, where she and Winfrey watched remotely. King couldn't even enter Winfrey's house to help Bumpus get ready on her big day, which was "really tough."
Article continues below advertisement
"FINALLY fav daughter @kirbybump gave me permission to share the news she's a married lady.. she & Virgil Miller tied the knot in super small service(6 people) @oprah house in December," King gushed on Instagram.
"Strict covid rules I couldn't even hug her on her wedding day that was haaaaard! Not the wedding we planned in 2020 but my favorite son @willgb3 performed the ceremony... the day was gorgeous and so was kirby! I call that perfection.. swipe left for stunning pixs from @JoePug... thank you joe! Ps anybody have tips on being a good mother-in-law ?? Im all ears and taking notes!"
Fans and famous pals offered their congratulations in the comments section.
"oh my gosh!! So happy for y'all!!" Reese Witherspoon commented.
"So happy for #Virby!" Oprah Magazine wrote.
"That dress!!!! Whooooaaaaa!" one fan remarked about Bumpus' stunning off-the-shoulder gown, which was dotted with lace flowers.
"Congratulations, her dress is GORGEOUS," another fan remarked.