PHOTOS
From Supermodel To Super Mom: Gigi Hadid Bundles Up With Baby Daughter Khai In NYC — Photos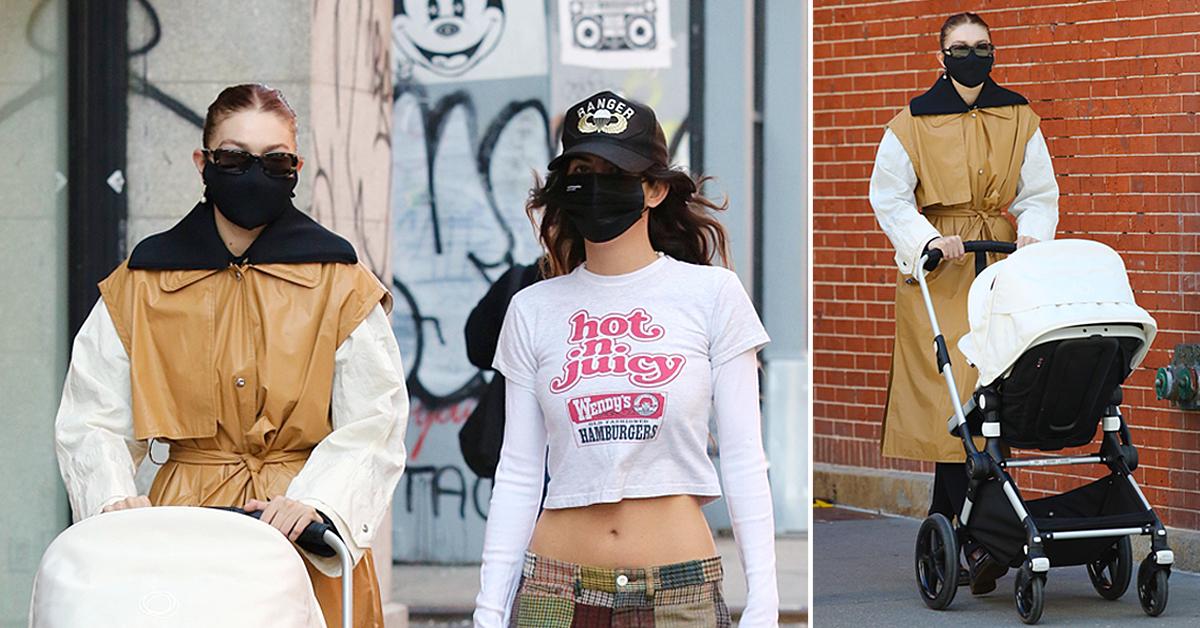 Baby in the Big Apple! On Monday, March 22, Gigi Hadid was spotted out on the streets of New York City with her daughter Khai.
Article continues below advertisement
The supermodel strolled around Manhattan's Soho area, joined by her friend Leah McCarthy, while her six-month-old, whom she shares with partner Zayn Malik, rode along in her stroller.
For the spring outing, the 25-year-old looked as if she walked straight off the catwalk, wearing an ultra chic, mustard yellow trench coat featuring contrasting white sleeves and dark hood. For a little bit of glam, she also added Linjer's $95 Rebecca Pearl Hoop earrings.
Article continues below advertisement
After months of secrecy, Hadid finally shared her daughter's name with the world back in January by simply adding "Khai's mom" to her Instagram bio. Khai is a name of Arabic origins and means "crowned," according to Names.org.
Article continues below advertisement
While Malik previously said he no longer identities as Muslim, the "Pillow Talk" singer had an Islamic upbringing and perhaps wanted his daughter to share in his culture. Hadid, for her part, is half Palestinian.
Article continues below advertisement
The famous fashionista hasn't been shy about how much she loves being a mom. She has previously dubbed her baby as her "bestie" and said that she "burps sunshine."
The day before she changed her Instagram bio, Hadid gushed about her daughter on her Instagram Story. "My girl. 4 months & THE BEST KID," Hadid captioned a sweet black-and-white pic, in which she kissed her daughter.
Article continues below advertisement
Scroll through the gallery below to see more pics of Hadid's most recent outing with baby Khai.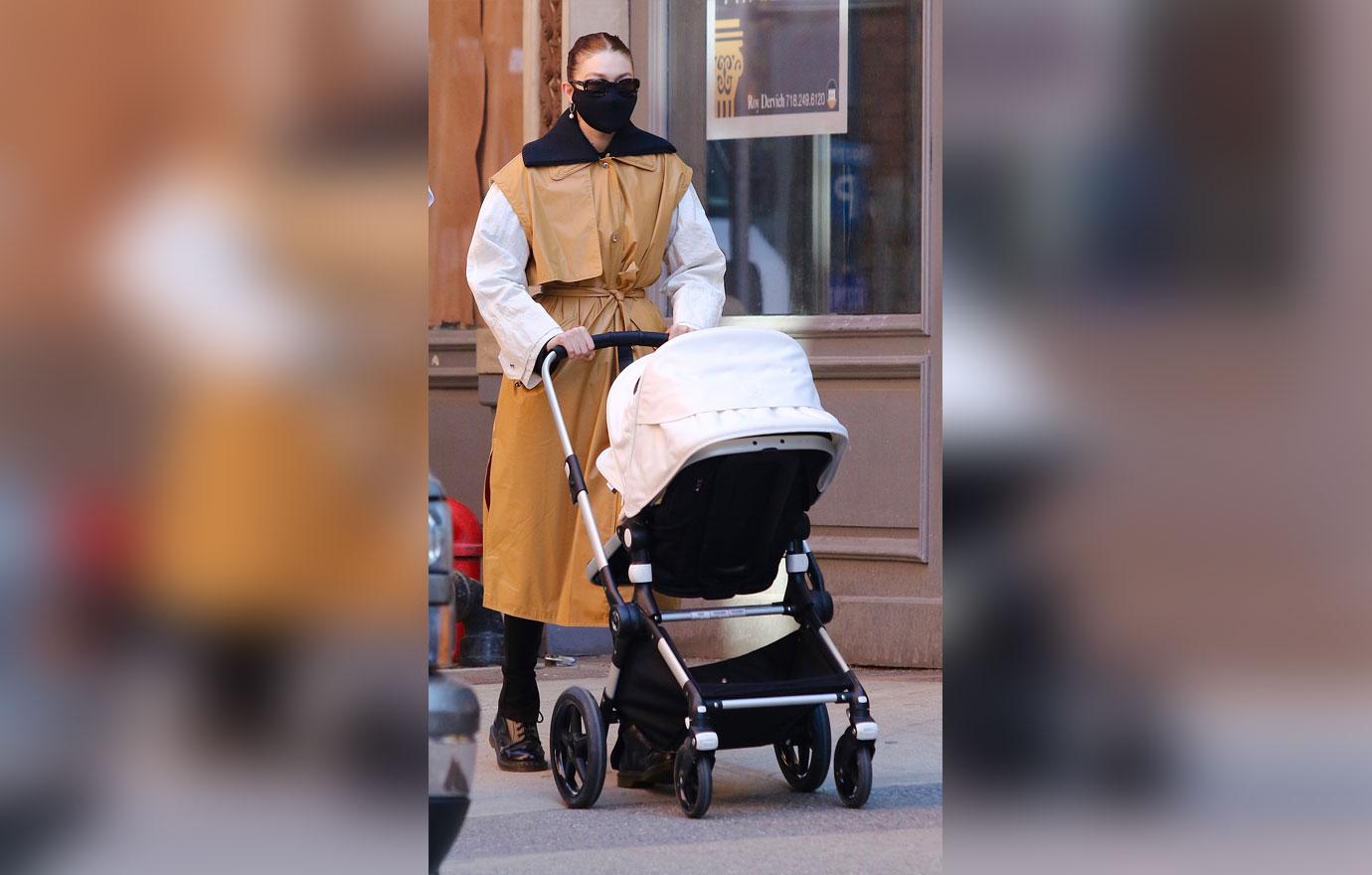 Bundled up in style, the new mom wore a slick tri-colored trench coat, styled with black leggings, black combat boots and tortoiseshell sunglasses.
Article continues below advertisement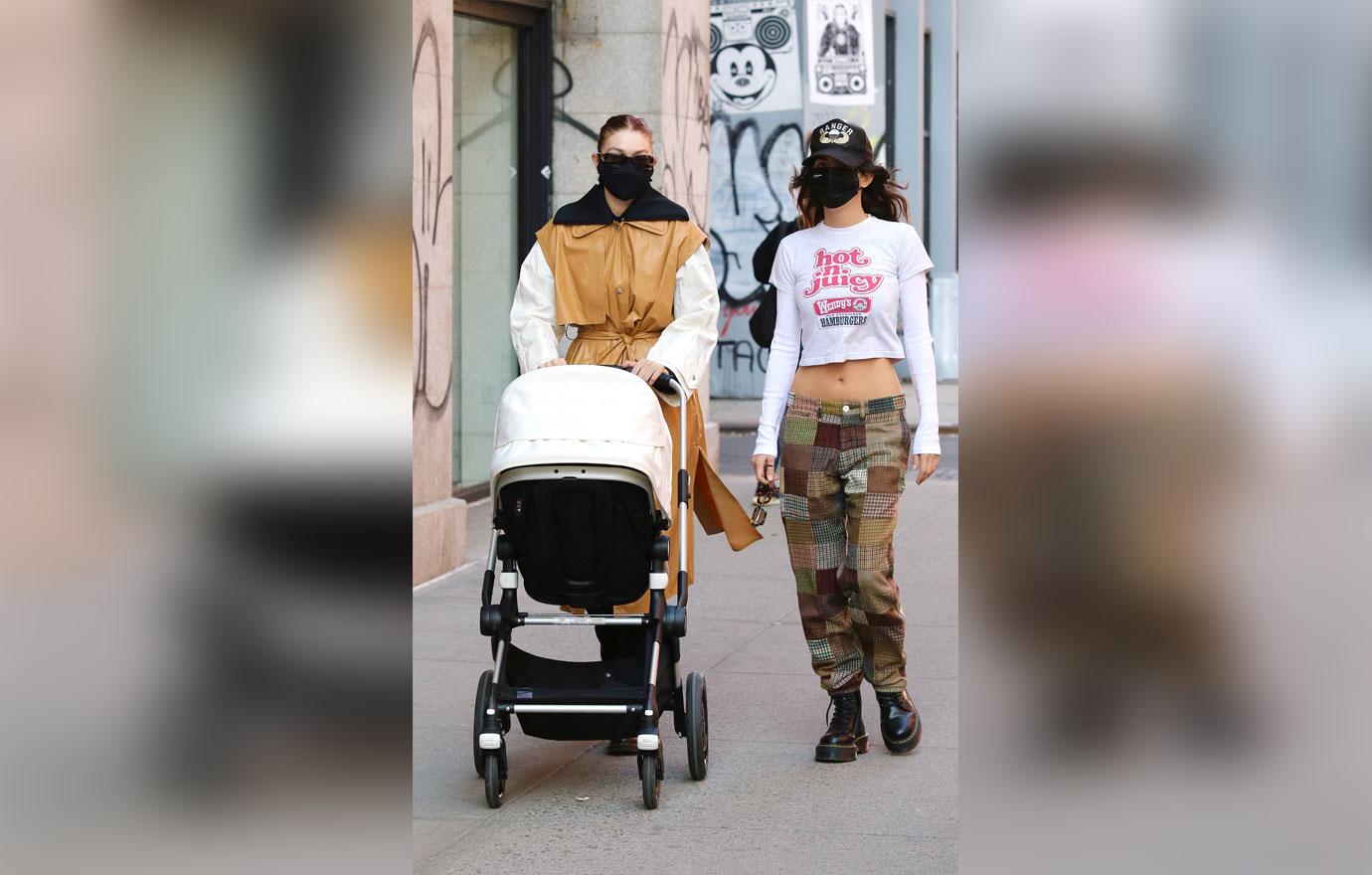 The model's equally stylish friend flashed her enviable abs in a fun Wendy's logo tee featuring the fast food chain's 'Hot 'N' Juicy' slogan. McCarthy also wore patchwork plaid pants, black Dr. Marten boots and a black "Ranger" baseball cap.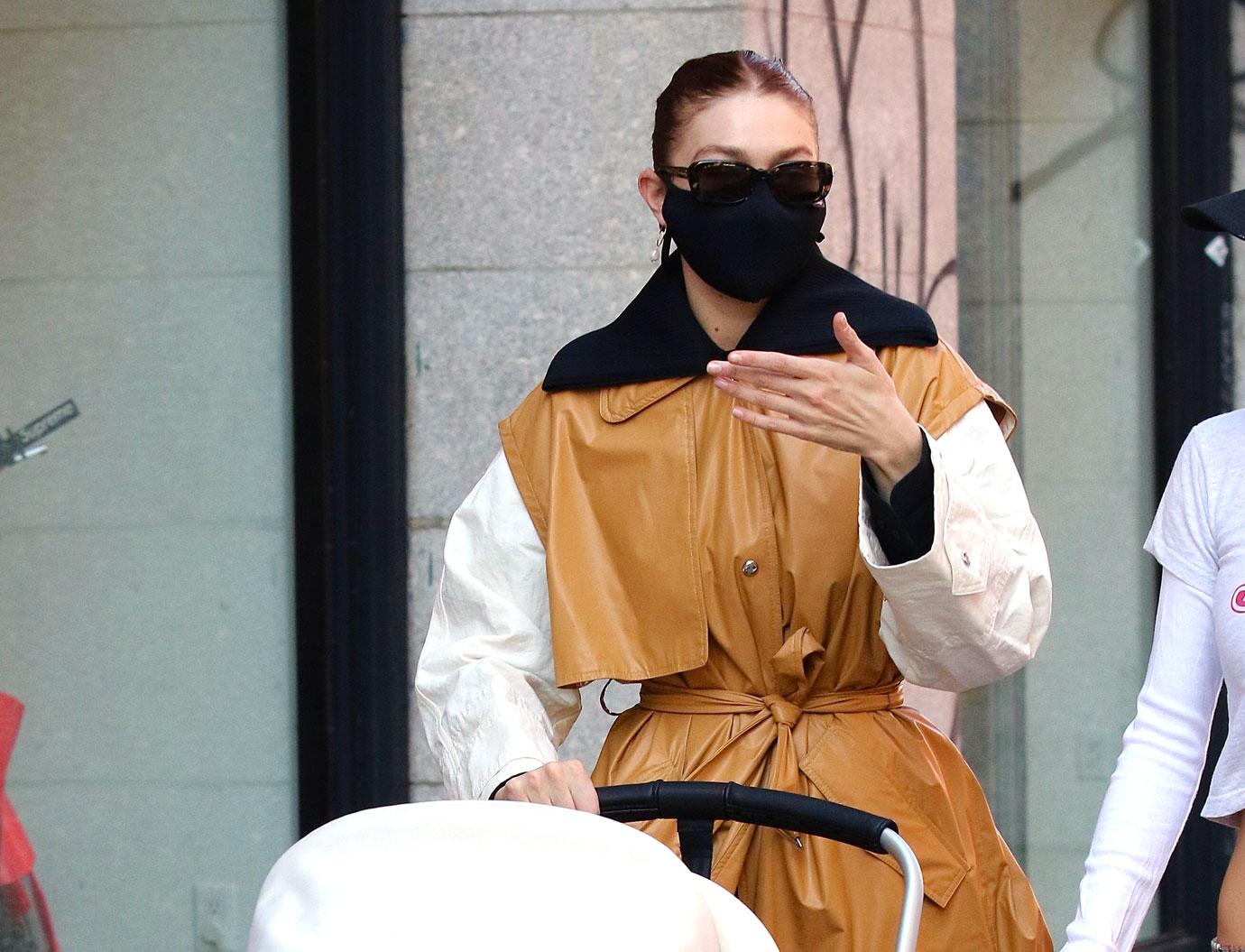 Adhering to the state's health guidelines, amid the ongoing COVID-19 global pandemic, Hadid covered up her famous mug with a dark face mask.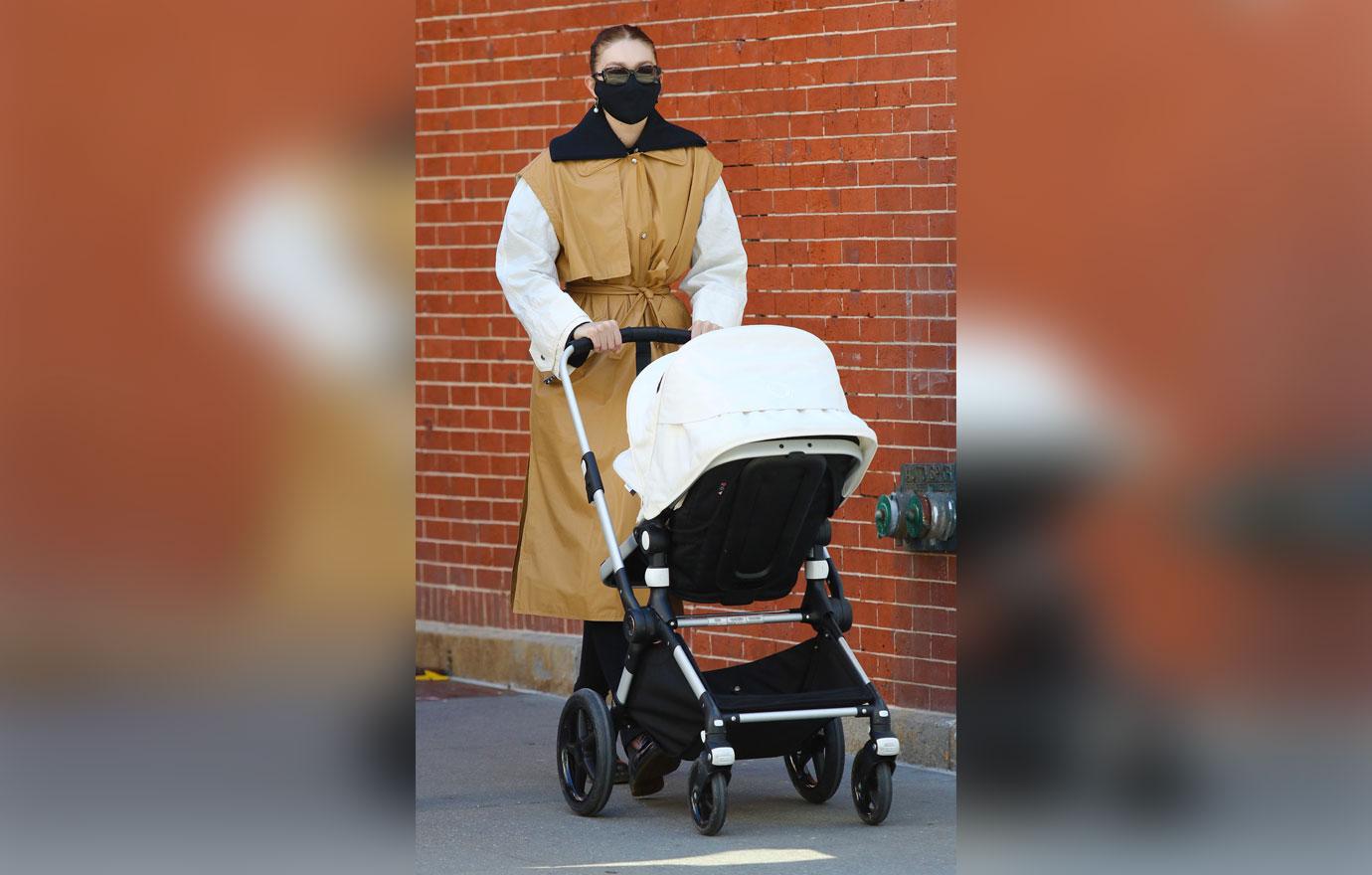 Hadid and Malik first announced that they were expecting their first child in April 2020, and the Vogue cover girl gave birth to Khai in September, reportedly at her mother Yolanda Hadid's rural Pennsylvania farm.