PHOTOS
New Mom Gigi Hadid Flaunts Stunning Post-Baby Body On Walk — See The Photos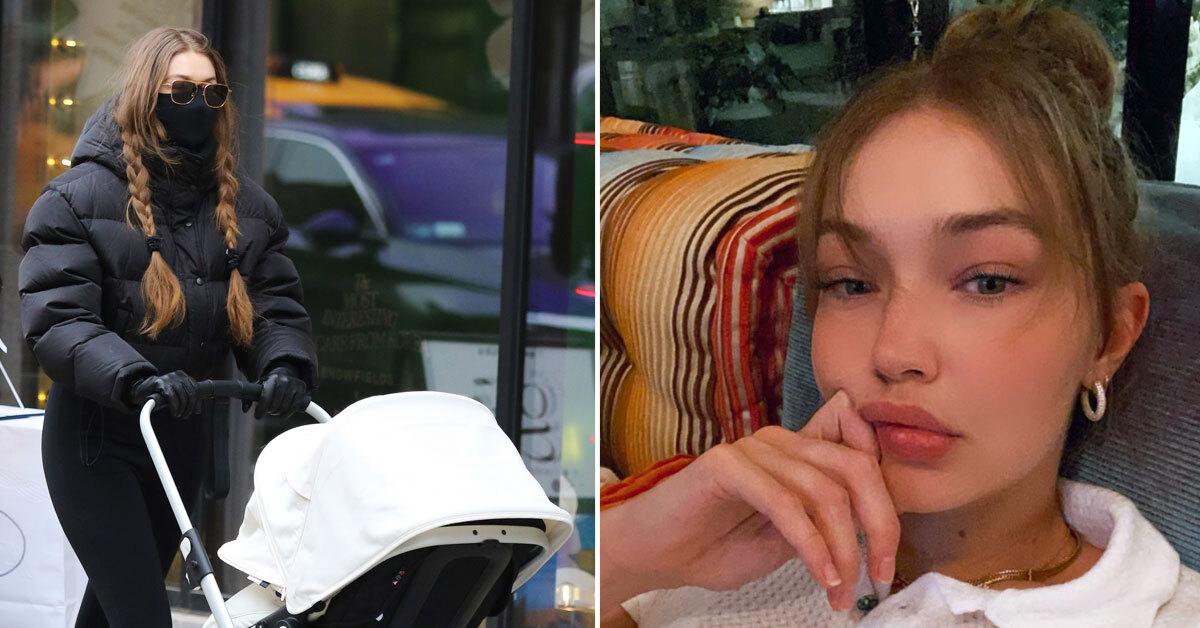 Looking good! Gigi Hadid may have just welcomed a daughter in late September with baby daddy Zayn Malik, but new motherhood hasn't made much of a dent on her model-perfect figure. Hadid, despite just being three months postpartum, has been looking enviably slender in photos captured showing her out and about (with and without babe) in New York City.
IS GIGI HADID QUITTING MODELING TO START A FAMILY?
Hadid may be playing some fashion tricks on fans, as she's been bundling her hot bod up in bulky layers to walk around chilly New York City of late. But, even a winter coat couldn't hide her slimness, let alone a pair of nearly painted-on tight pants for a special occasion — this mama has certainly bounced back, and then some!
Scroll through the gallery below to see how Hadid is snapping back after pregnancy.
Article continues below advertisement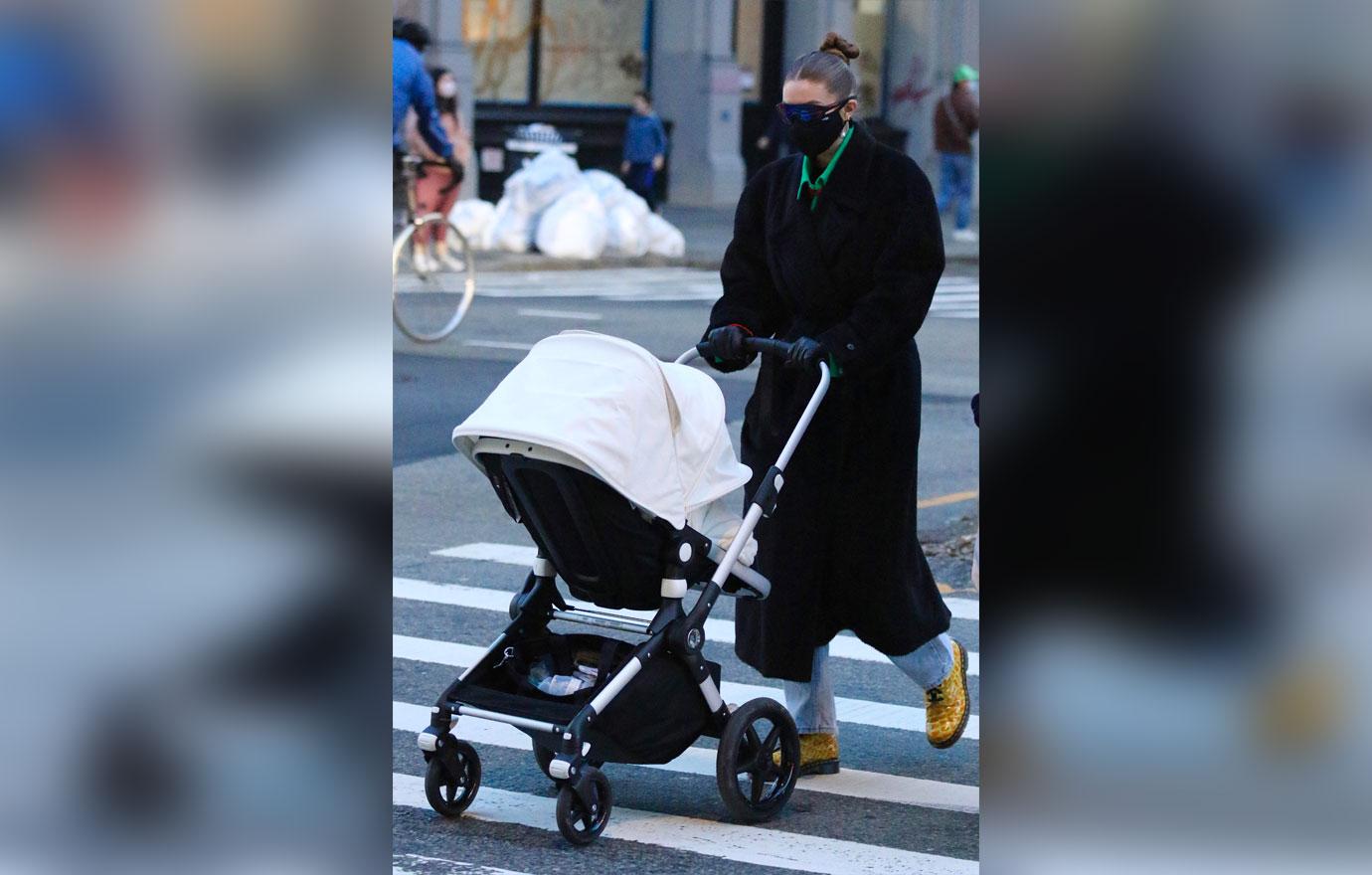 Hadid is shown in a bulky coat going for a stroll following dinner at Lure Restaurant in Manhattan's Soho area. Her figure is covered up, which might have fans wondering what exactly she has going on under all that fabric.
Article continues below advertisement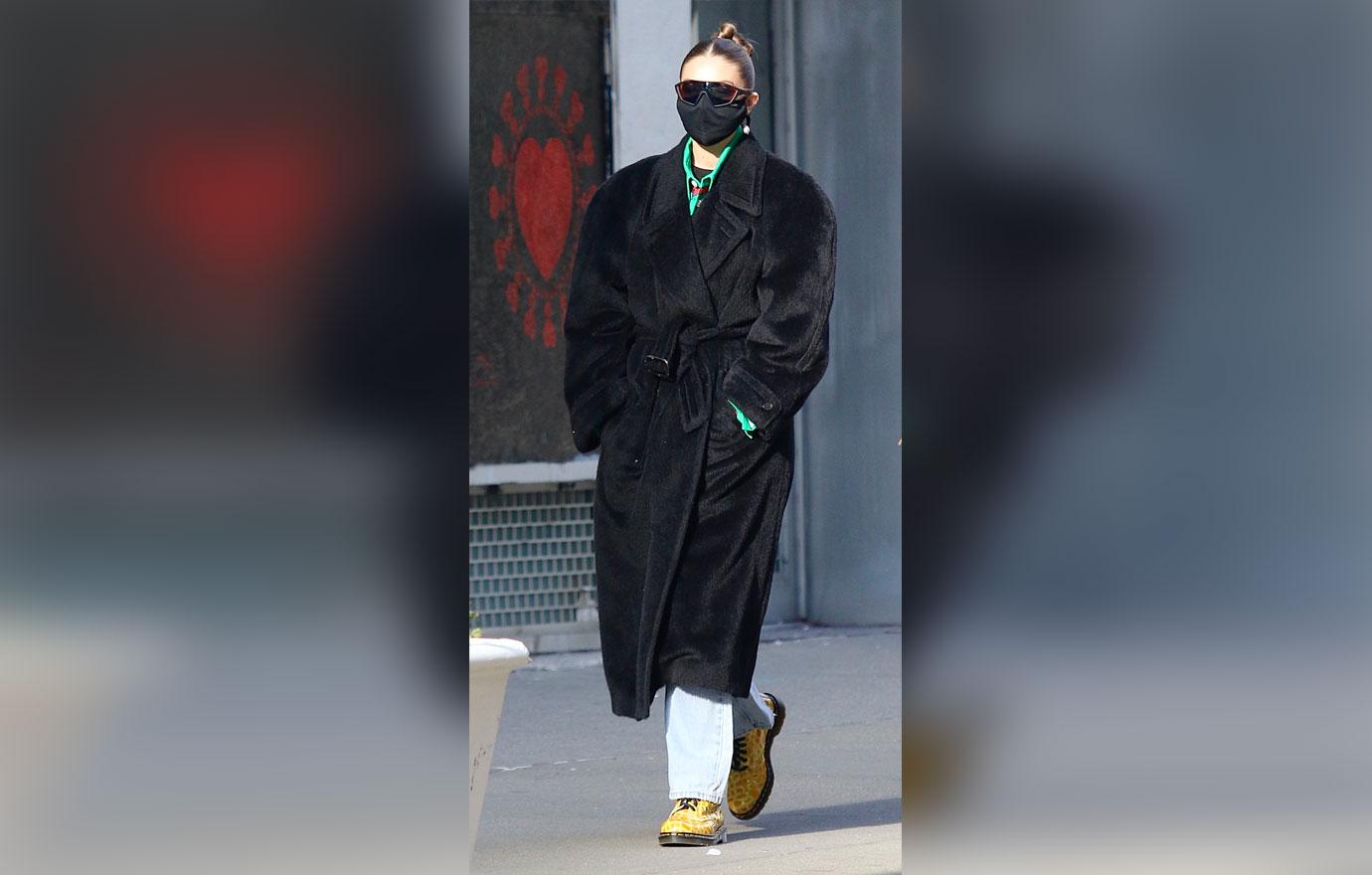 Here, Hadid is shown wearing the same coat, which conceals all sins as she finishes up some shopping in the Soho neighborhood. It could be easily forgiven for a new mama to want to try and cover up a bit while she takes her time getting back into shape ... but ...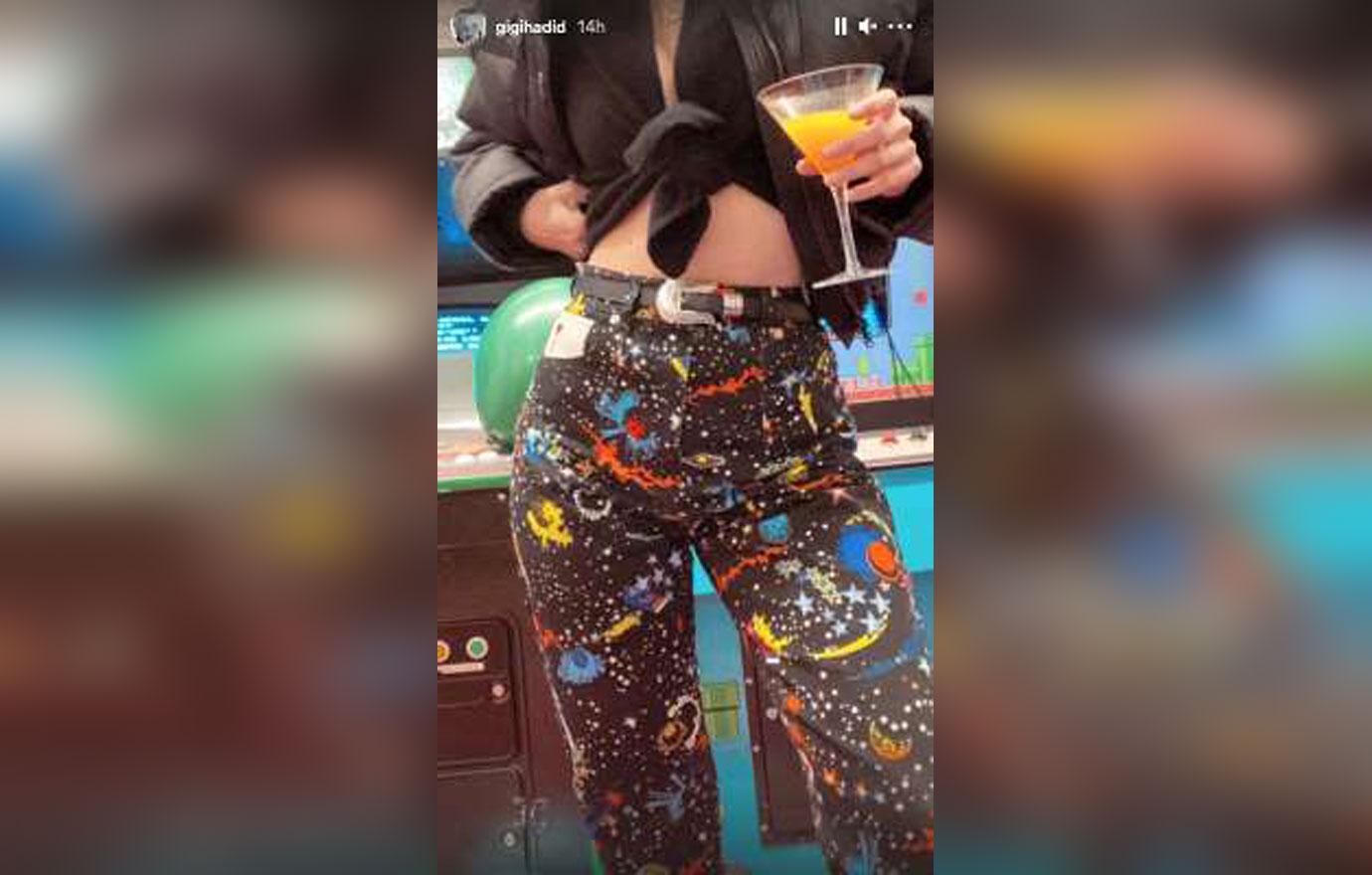 This is what exactly lurks under Hadid's voluminous coat! The model donned skin-tight, high-waist pants for Malik's birthday party on Tuesday, January 12. Most new mamas couldn't even zip those pants, let alone belt them!
Article continues below advertisement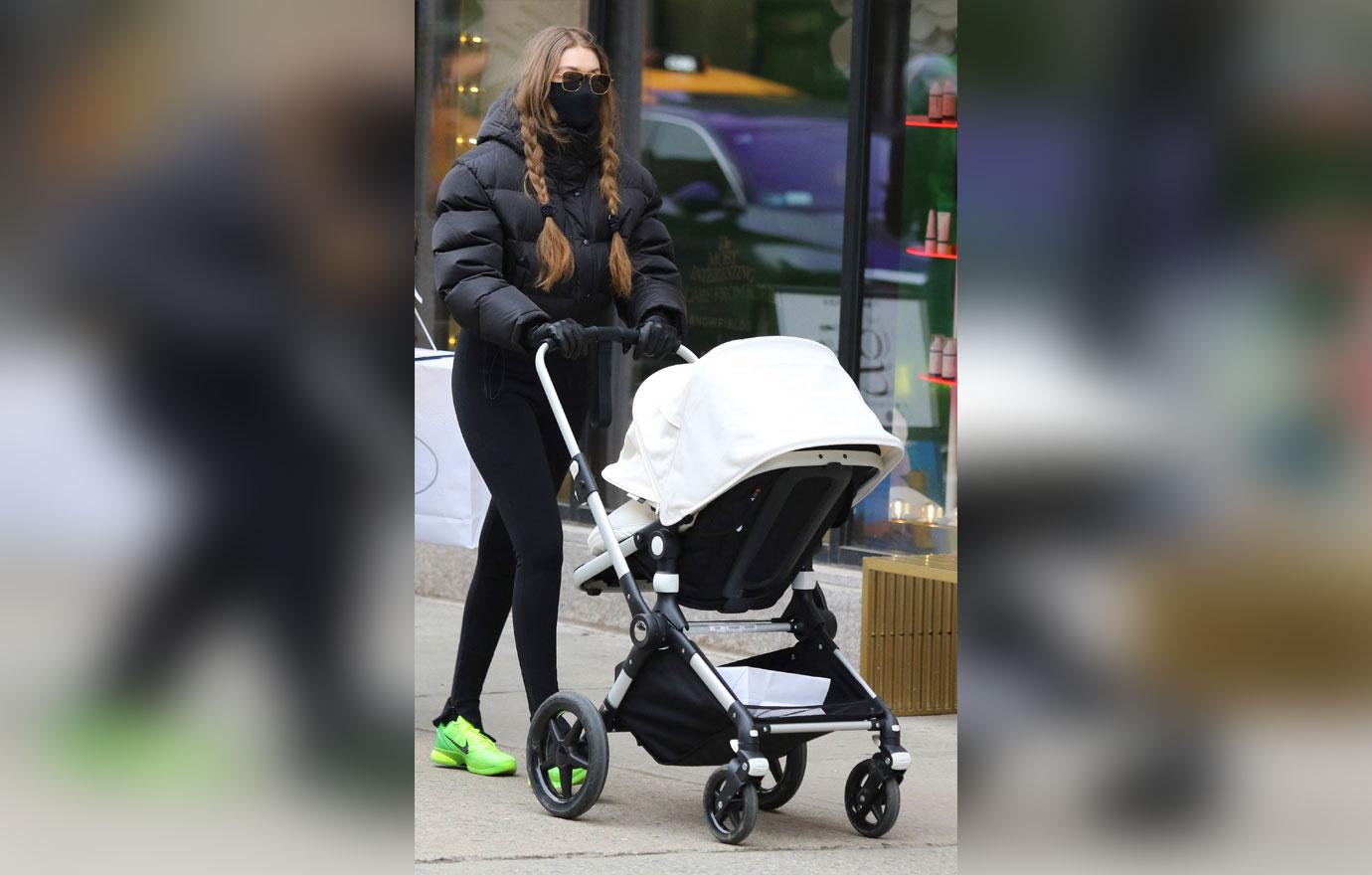 Hadid kept with her cold-weather puffy/bulky coats as she walked her baby around the Soho area, but it's clear to see that she's got some toned legs in her painted-on spandex workout tights.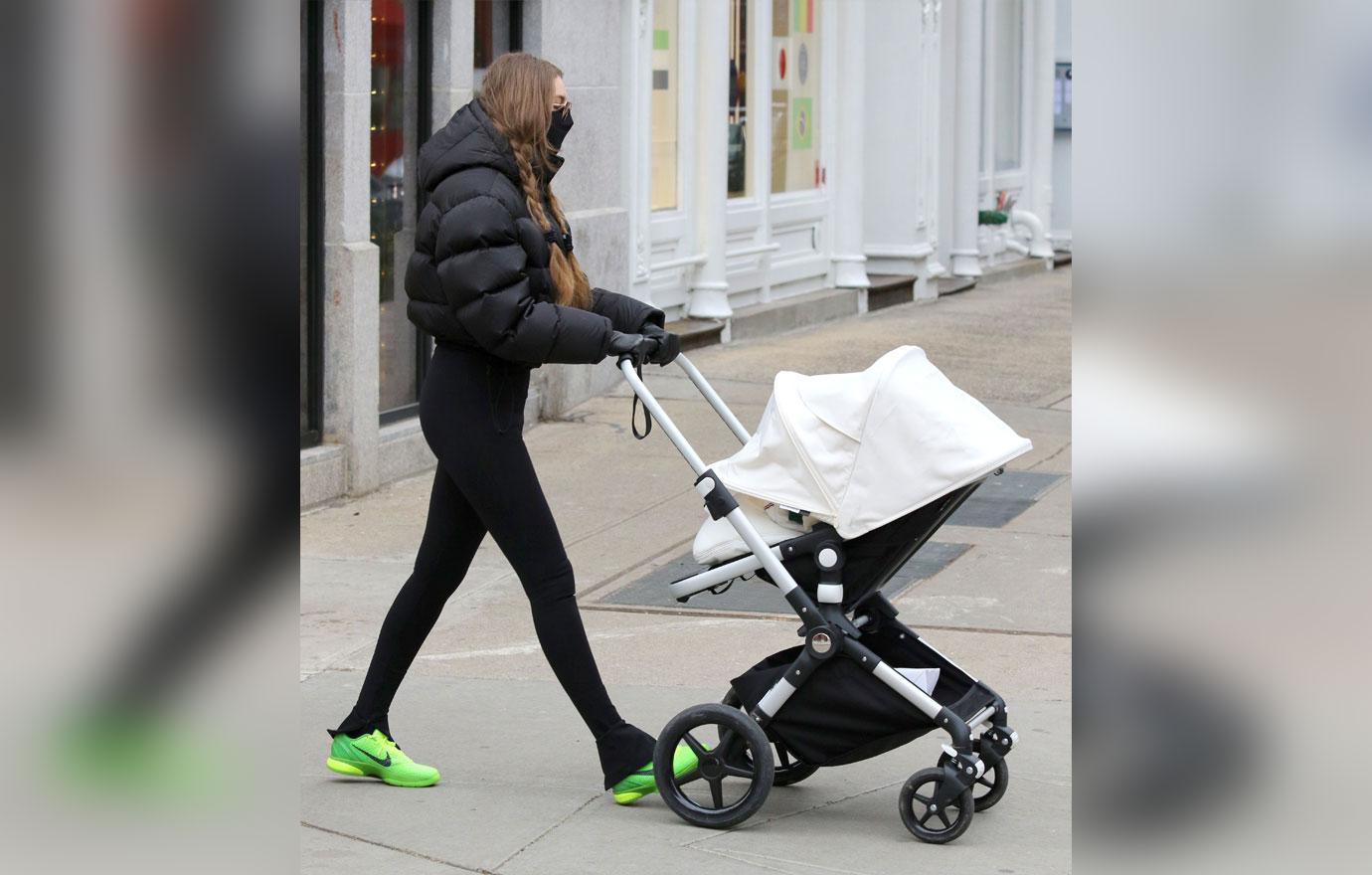 A peek from the side shows that Hadid is truly in perfect shape, whether she's had a baby or not.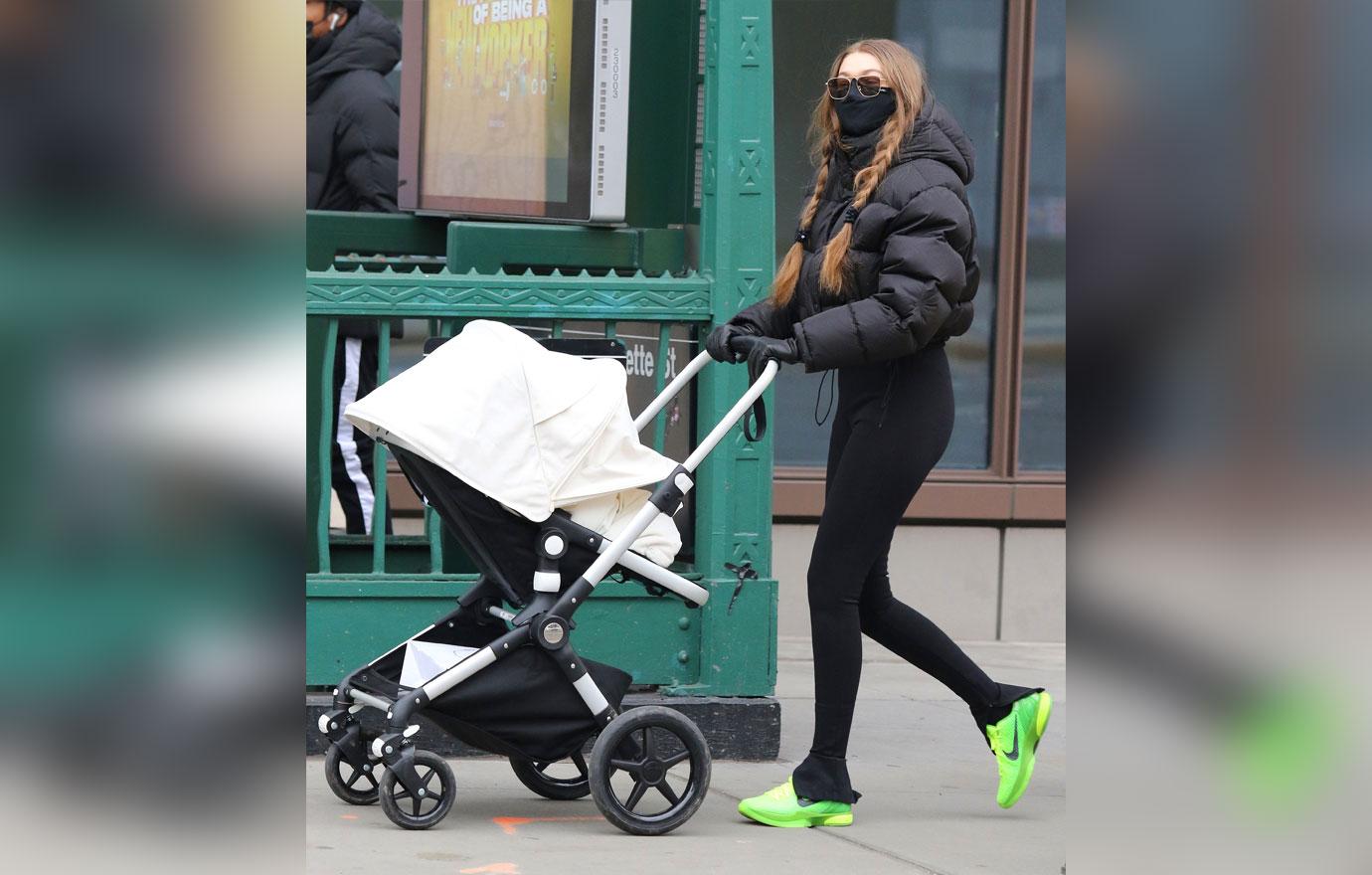 Now, if we could only get a peep at who is hiding in the baby carriage! Hadid and Malik have been very private regarding details of their little daughter. One thing is for sure: This is likely to be one beautiful child, given her enviably attractive parents!