NEWS
GMA's Amy Robach Jokes About Work Drama To Reese Witherspoon Months Before Alleged Affair Scandal Broke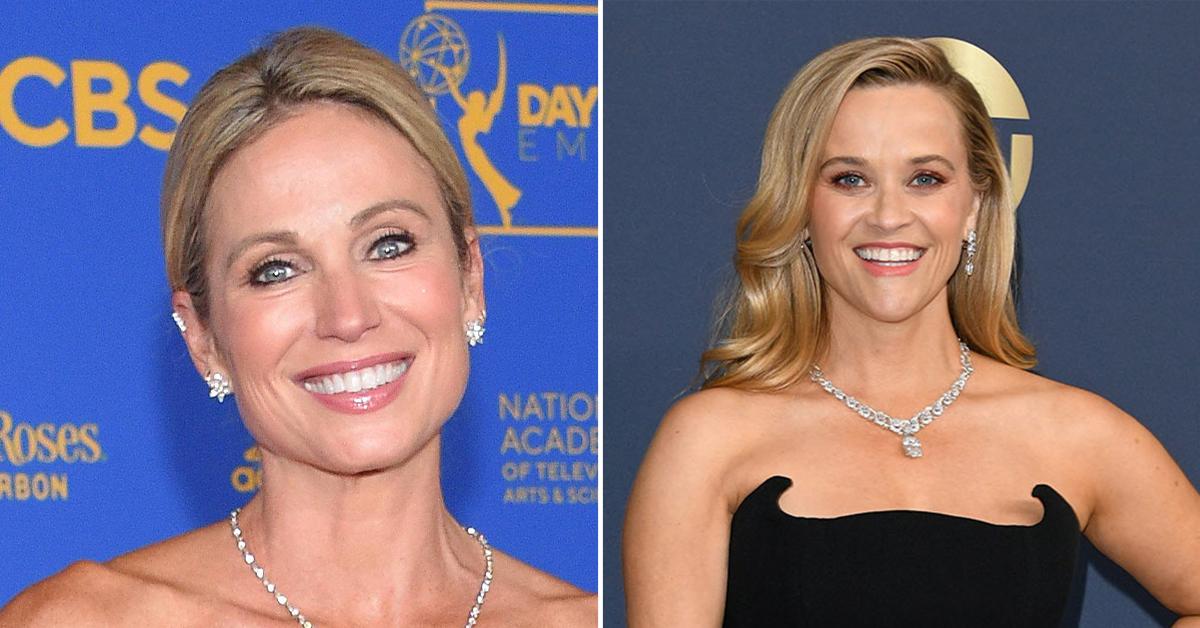 Amy Robach seemed to find her secret romance drama at work amusing before it was plastered all over tabloids, news outlets and social media.
After Robach's private relationship with T.J. Holmes was revealed last week amid their splits from their respective spouses, an interview of the 49-year-old joking about Good Morning America drama resurfaced online.
Article continues below advertisement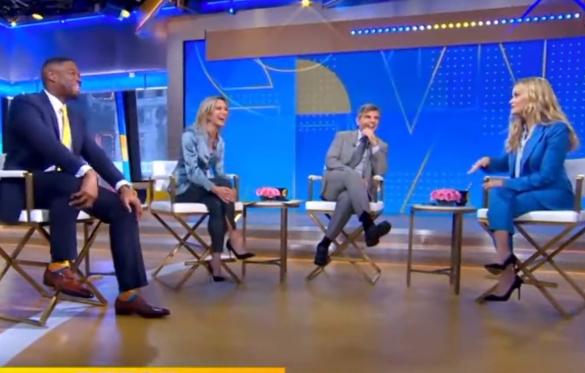 Article continues below advertisement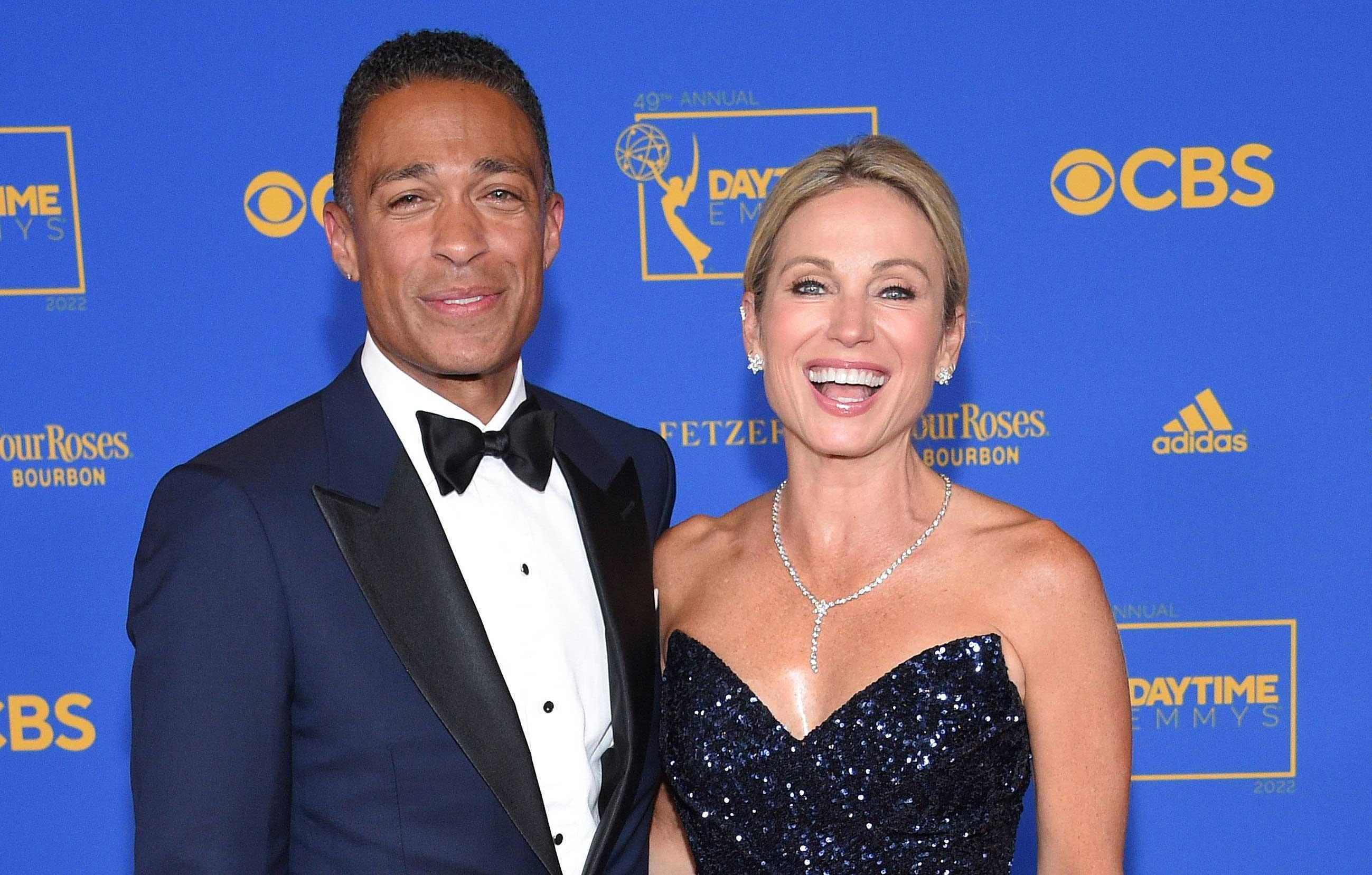 The actress' hit series followed the behind-the-scenes drama of a corrupt morning news show that included office romances, inappropriate conduct with senior employees and the politics of the industry.
Meanwhile, over at Good Morning America, there is real life chaos going on behind-the-scenes after Robach and Holmes' personal lives were pushed to the forefront of news following PDA photos of the two surfacing, which led to their off-screen romance being exposed.
Article continues below advertisement
The pair — whose apparent extramarital affair began earlier this year — has since been removed from their long-running ABC morning program in light of the drama, with reporters Stephanie Ramos and Gio Benitez set to take over until the network figures out what to do with the rumored couple.
"There is massive confusion internally," an unnamed insider explained of the media giant's frantic reaction, adding that in the meantime, ABC News president Kim Godwin "has taken them off the air while they deal with this internally."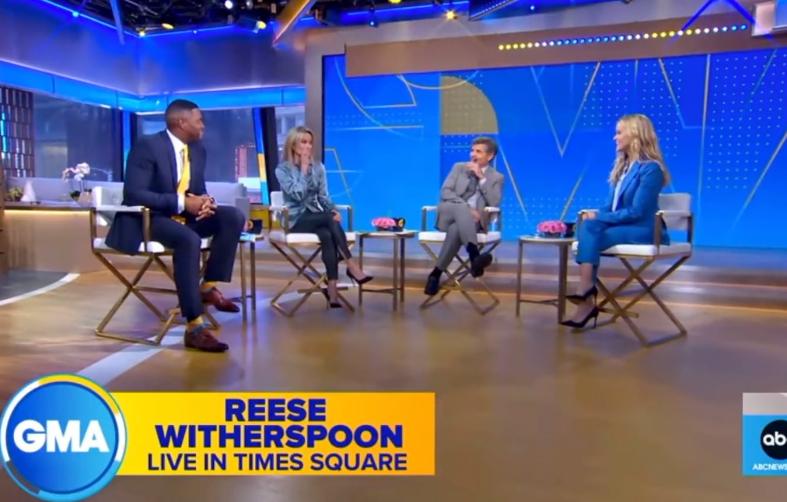 Article continues below advertisement
And while Robach and Holmes are said to be relieved that their relationship is now out in the open — though the leaks were "not how they wanted [news of their relationship] to come out," claimed an insider — other GMA staffers have had conflicting reactions to the news.
"The relationship is all anyone can talk about. Staffers are filled with mixed emotions, because these two are very respected amongst the company, and are also two consenting adults, living their lives," a source told Entertainment Tonight. "Everyone was wondering when the bosses would step in, and now that they have, it's a waiting game."
Article continues below advertisement
It's unclear what Robach and Holmes' future is at GMA at this time.
After both Robach and Holmes wed their now-estranged partners — actor Andrew Shue and attorney Marilee Fiebig, respectively — in 2010, they separated from their spouses in August.