BABIES
Like Mother, Like Daughter! Grimes Offers Glimpse At Her Techno & Theory Obsessed Daughter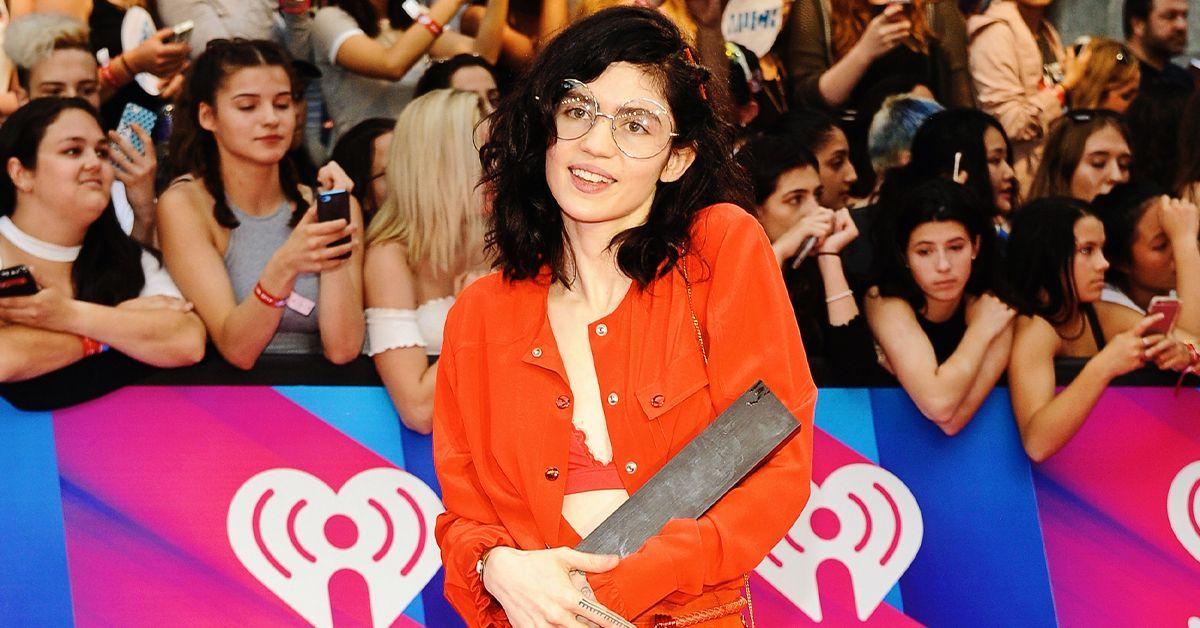 The "Genesis" of a raver!
It seems pop star Grimes' proclivity for minimalist techno and parsing 19th-century existentialist literature is all in the family, with her daughter, Exa Dark Sideræl Musk, evidently taking after her mama when it comes to her budding taste in music and philosophy.
On Sunday, September 18, the famously private musician took to Twitter with a rare glimpse at her youngest child, who, she shares with Billionaire entrepreneur Elon Musk, enjoying some music and light reading over the weekend.
"My daughter is dancing to techno over this copy of the birth of tragedy by nietzsche," wrote the "Oblivion" singer alongside a sweet snap of Exa sporting a pink hair bow while peering above the classic 1872 work by German philosopher Friedrich Nietzsche. "what a queen."
Article continues below advertisement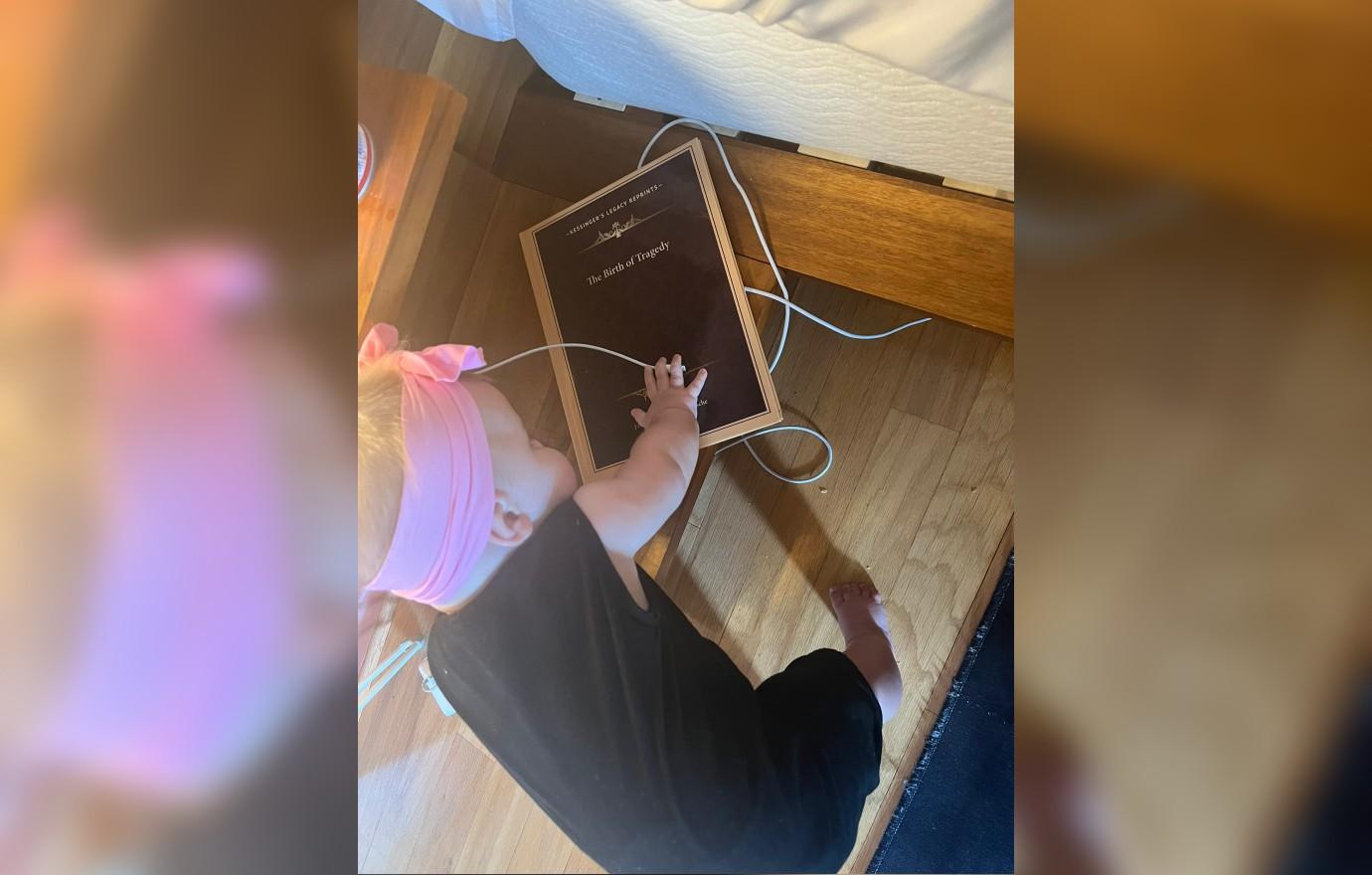 Article continues below advertisement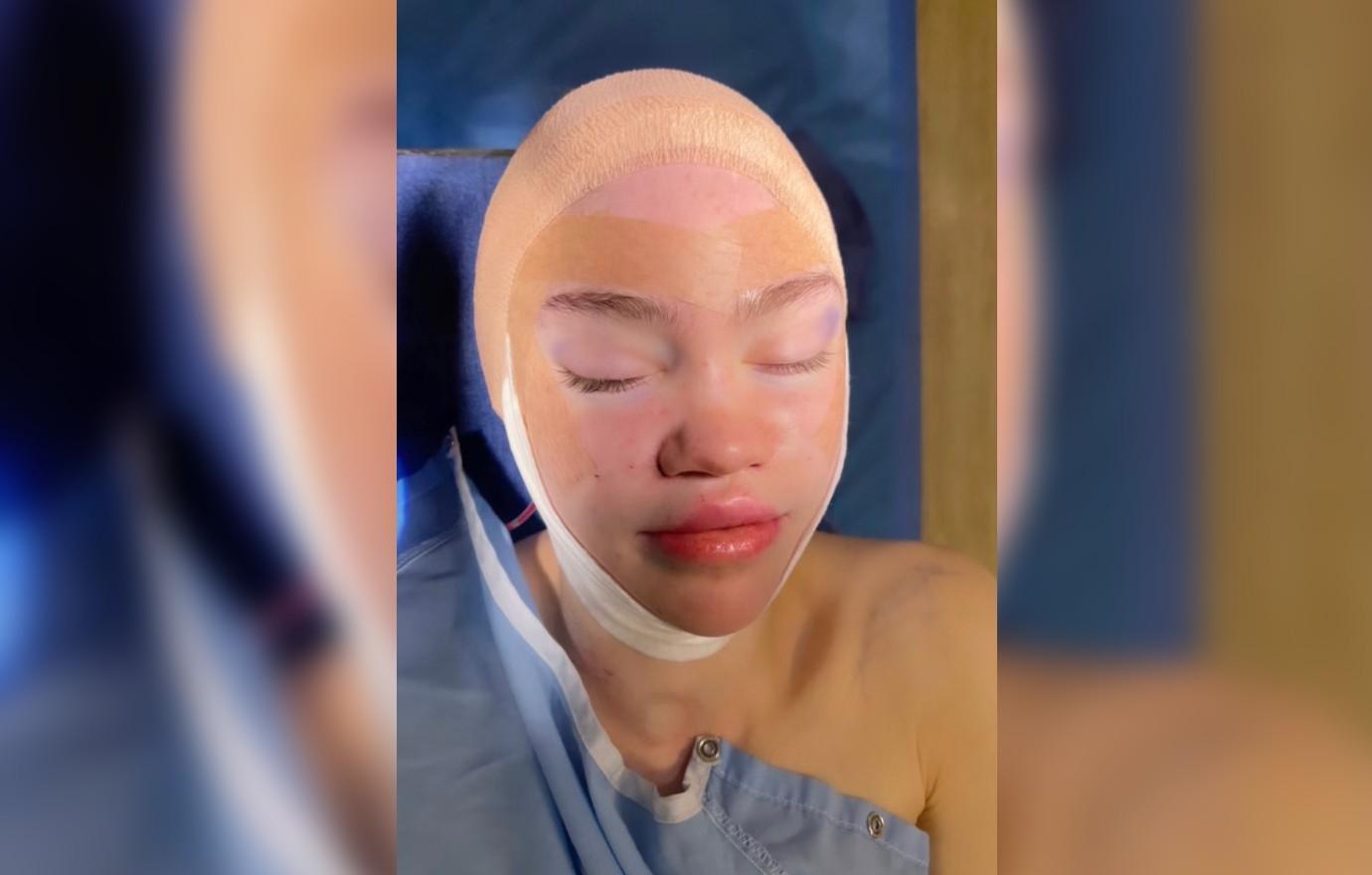 The adorable update comes just one day after the "Player of Games" artist revealed that her new album was nearing completion, a goal it seems not even recent plastic surgery procedures could derail.
"Album is done we're mixing," Grimes mused on Twitter the following Monday, adding that she and her friend "perfected the last song in the plastic surgery clinic" as the staff "wouldn't let me leave."
"we were laughing that this was the most Hollywood moment of all time," the musician joked. "I have 20 songs so maybe BOOK 1 and BOOK 2? Deciding format/ tracklist."
Article continues below advertisement
Though it is unclear what procedure or procedures Grimes underwent while under the knife — the 34-year-old artist recently shared a snap of herself sporting facial bandages alongside the cryptic caption, "I did smthn crazy!" — the star recently got candid about plastic surgery, asking fans for advice on altering her appearance.
ELON MUSK PLAYFULLY POKES FUN AT EX GRIMES FOR WANTING 'ELF EAR SURGERY'
"2 years ago I made an appt with a great plastic surgeon, thought I might want to change things up by my mid 30s," she shared on Twitter back in August.
"but then I forgot and never thought about what I should do. Any face mods y'all think would look good on me?" she continued, before specifically inquiring about "vampire teeth caps" and the "separate quest" for altering her ears to resemble elf ears.