COUPLES
Gwen Stefani & Blake Shelton Are 'Having A Tough Time' Ahead Of Their 1-Year Wedding Anniversary, Claims Insider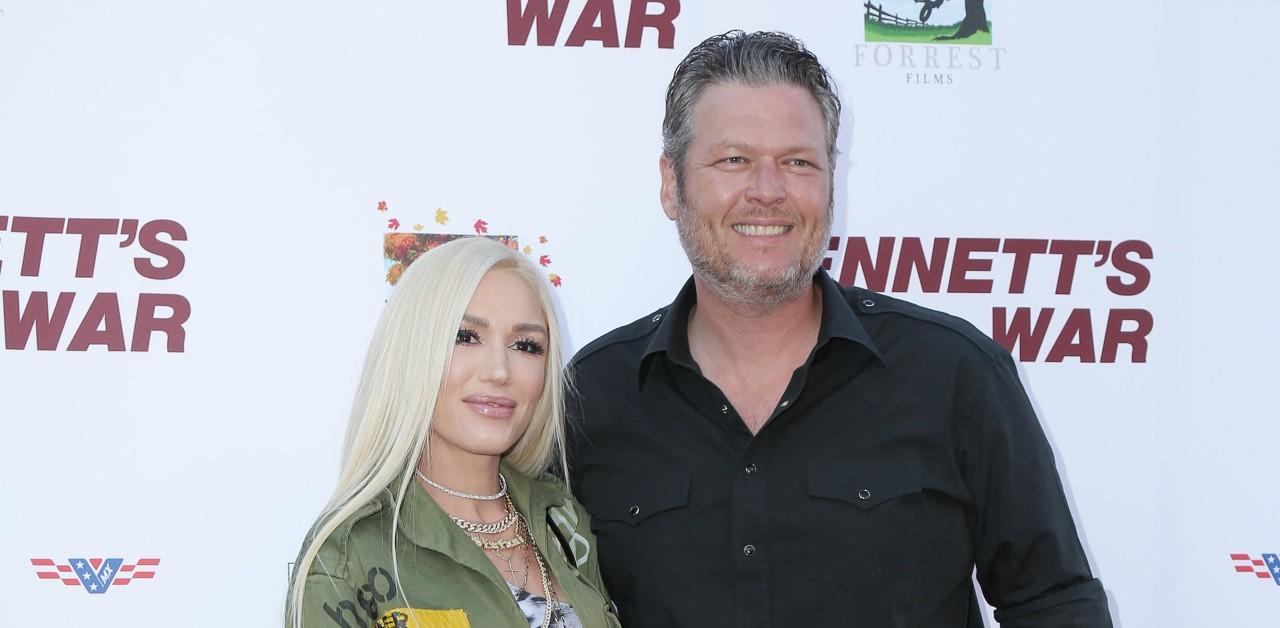 In just one month, Gwen Stefani and Blake Shelton will mark one year as husband and wife, but the pair may not be having much of a celebration. According to Star, the duo has hit quite a few bumps in the road over the past few months, and now that the country star, 45, will be hitting the road for a tour, an insider predicts they could continue to grow further apart.
Article continues below advertisement
"Reality is setting in," an insider stated. "Gwen and Blake are having a tough time adapting to life as a married couple."
One of the biggest problems stems from their opposite lifestyles. "Blake's a no-frills country guy, while Gwen's a city girl at heart who won't show her face without full makeup," the insider noted. "They were always an odd match in so many ways."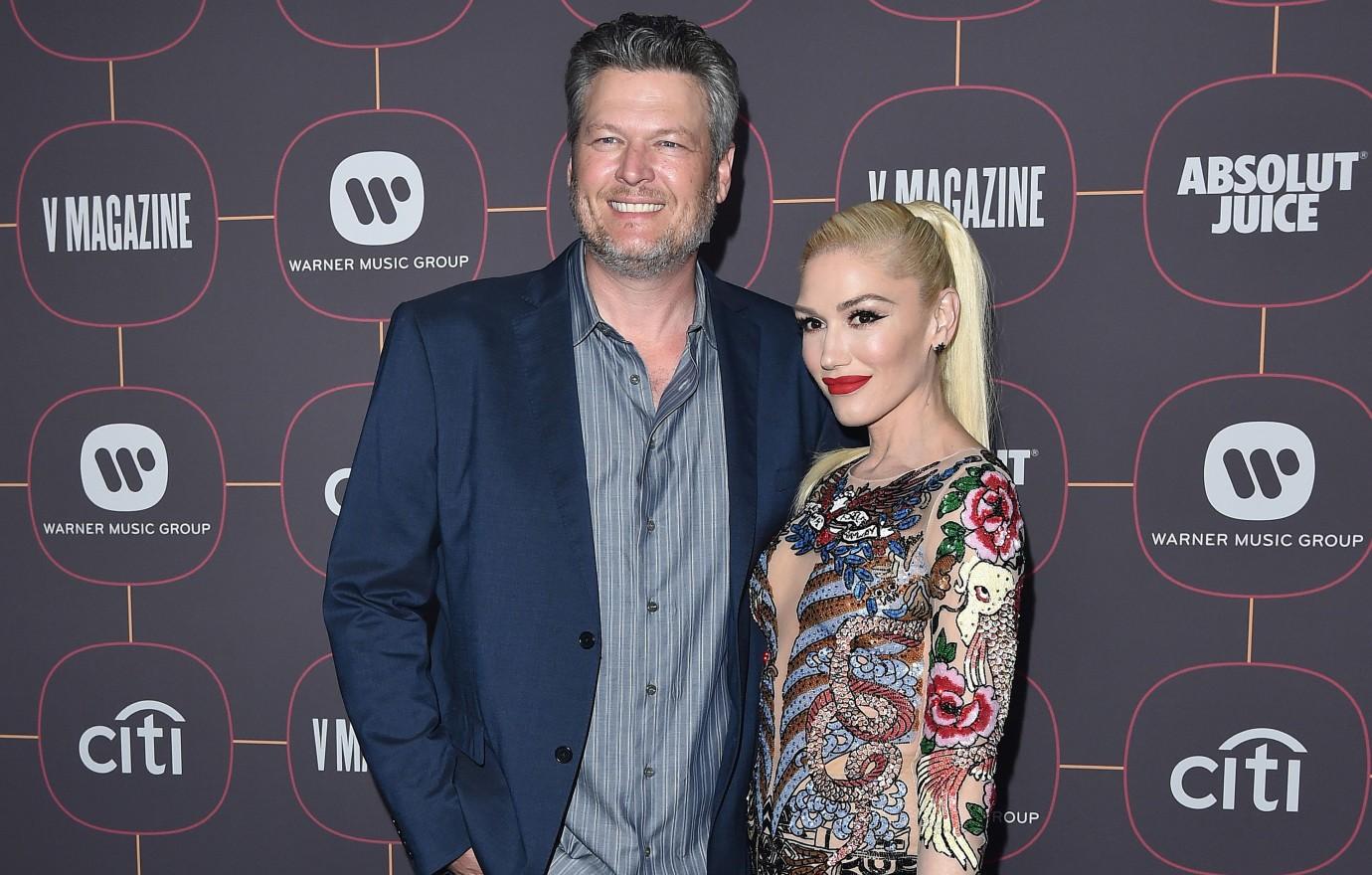 Article continues below advertisement
While Stefani, 52, has tried to get on board with her beau's favorite hobbies like fishing, the source claimed she's never been able to fully embrace farm life. On the other hand, Shelton seems more willing to try and cater to his wife's preferences.
"When Gwen has her way and Blake goes along with what she wants, everything seems fine on the surface," explained the insider. "But when Blake voices his opinions, Gwen doesn't like it. She's always given the impression that she's the one in control of the relationship."
Article continues below advertisement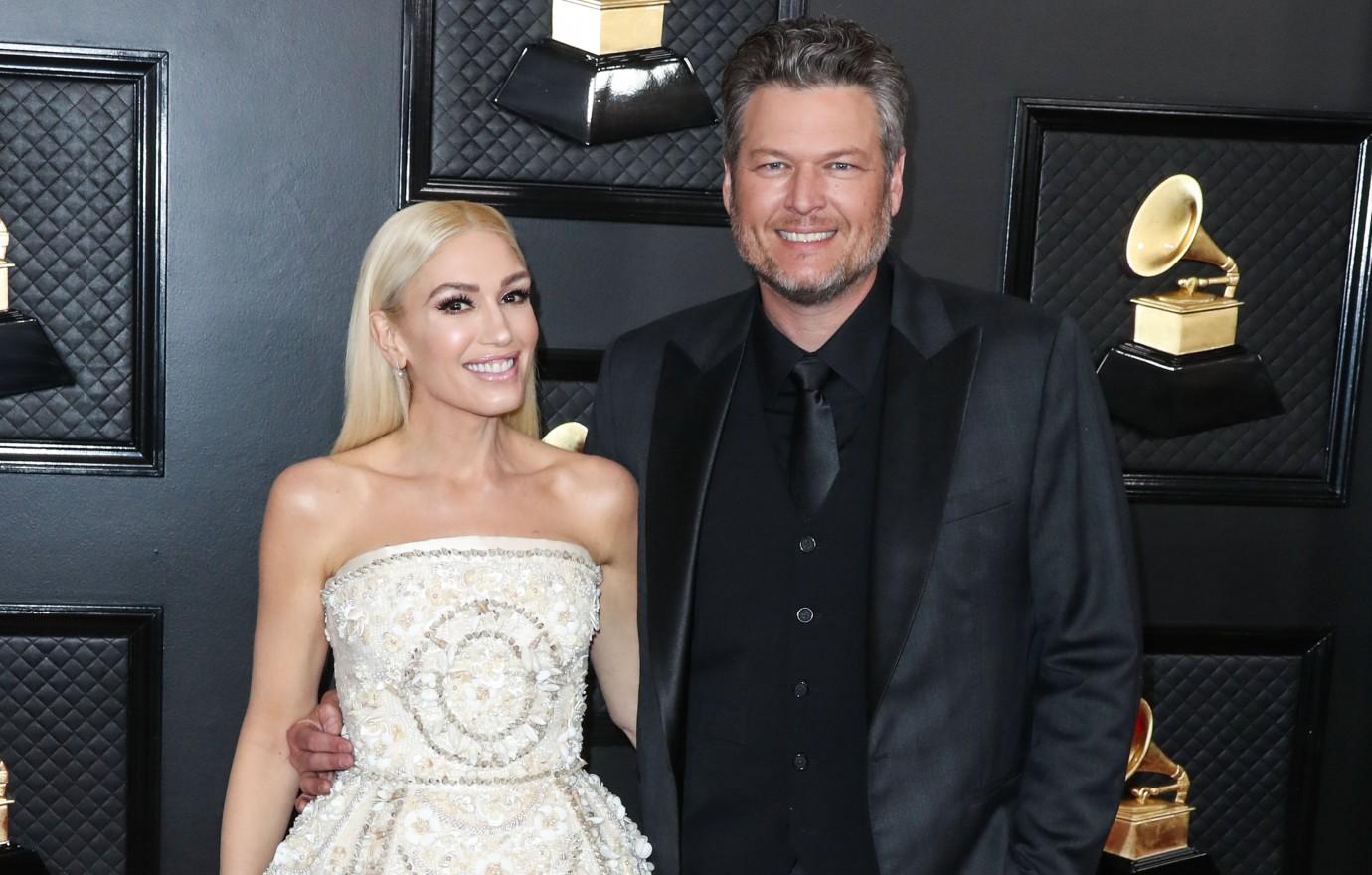 The Oklahoma native should be on his best behavior, as the two already signed on to be coaches for the upcoming season of The Voice. Plus, the spouses were reportedly making plans to welcome a baby, possibly via surrogate (Stefani has three sons with ex-husband Gavin Rossdale.)
"They absolutely wanted more kids and friends hope it sill happens," said the source. "But they would like to see them work out their issues first."