COUPLES
Lucky In Love! Gwen Stefani Can't Keep Her Eyes Off Blake Shelton During Couple's Performance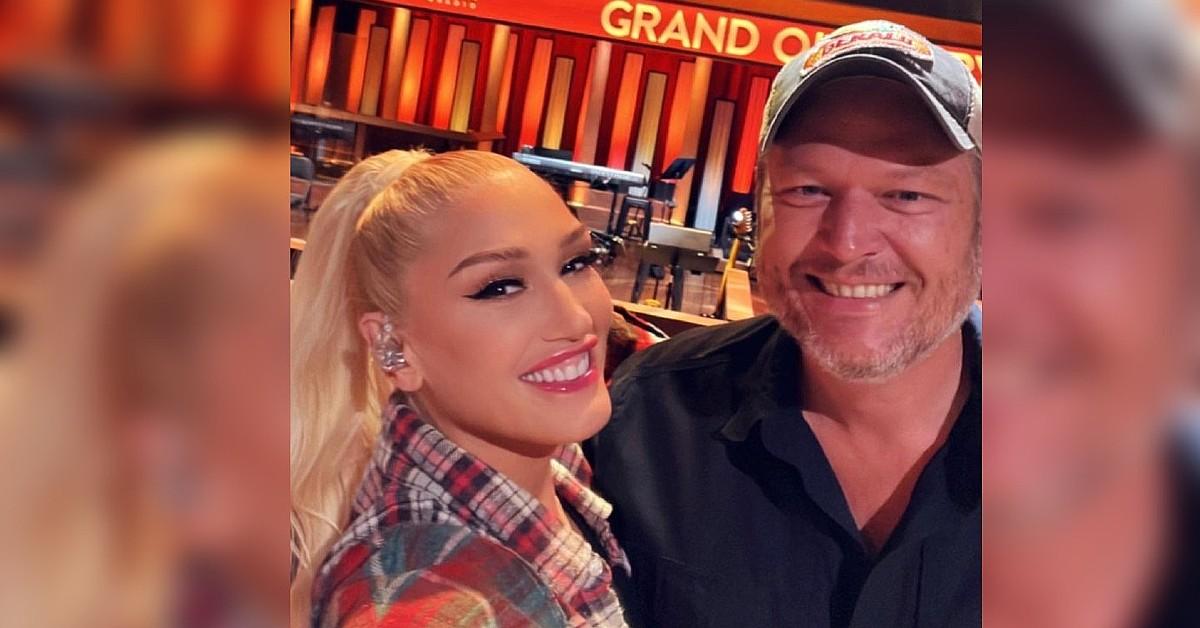 Talk about a date night! Though Gwen Stefani and Blake Shelton performed on stage together at Nashville's Grand Ole Opry, it was as if it was only the two of them in the room.
The "Hollaback Girl" songstress, 52, joined her husband, 46, on the iconic stage Saturday night, September 10, for a duet, and while all eyes were on the famous pair, who wed in July 2021, Stefani only had eyes for the country crooner.
Article continues below advertisement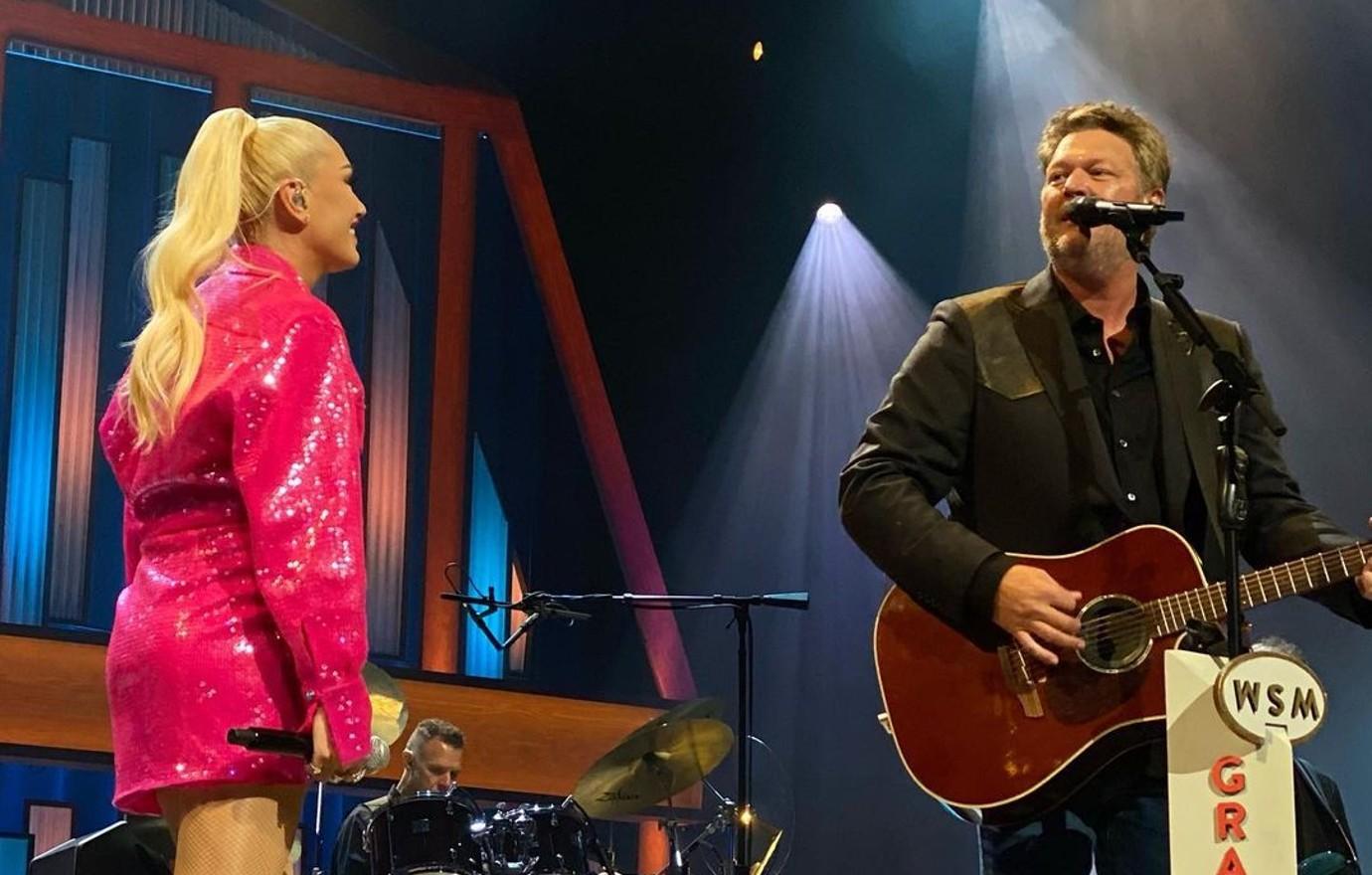 In one of the photos Stefani shared to Instagram of their memorable night, the blonde babe is seen smiling ear-to-ear while watching her man perform as he sang and played the guitar, keeping his eyes on his wife throughout.
A DEVOTED STEPDAD! EVERYTHING BLAKE SHELTON HAS SAID ABOUT PARENTING GWEN STEFANI'S 3 SONS
Stefani also shared snaps of her stylish glittery pink dress along with a selfie of the couple likely during rehearsal. "a perfect night at the @opry," she captioned her carousal of photos. "i'm so honored to have performed on such a legendary stage plus @blakeshelton is the perfect duet partner."
"thx for having us nashville," she gushed.
Article continues below advertisement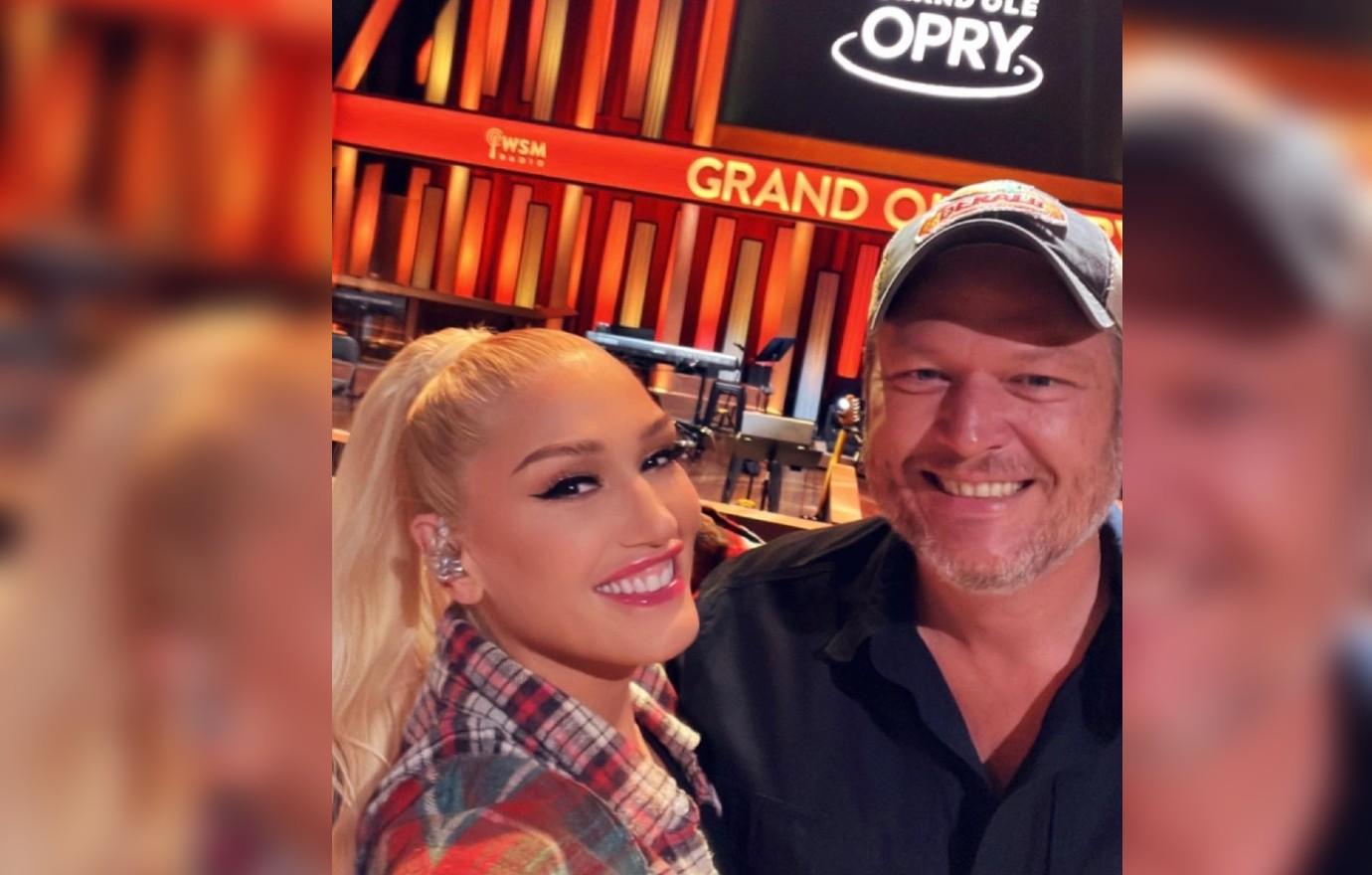 Though it's clear they love their jobs and their ability to travel together for work, Stefani and Shelton are willing to give it all up at the drop of a hat for their family. (Stefani shares children Kingston, 16, Zuma, 14, and Apollo, 8, with ex-husband Gavin Rossdale.)
FAMILY DIVIDED? BLAKE SHELTON DOESN'T WISH STEPSON ZUMA HAPPY BIRTHDAY
"They've made a pact that they're never going to let their work get in the way of quality personal time, no matter how big the paychecks," a friend of the couple told OK!. "They don't want to be one of those Hollywood couples who work nonstop and never see each other."
Article continues below advertisement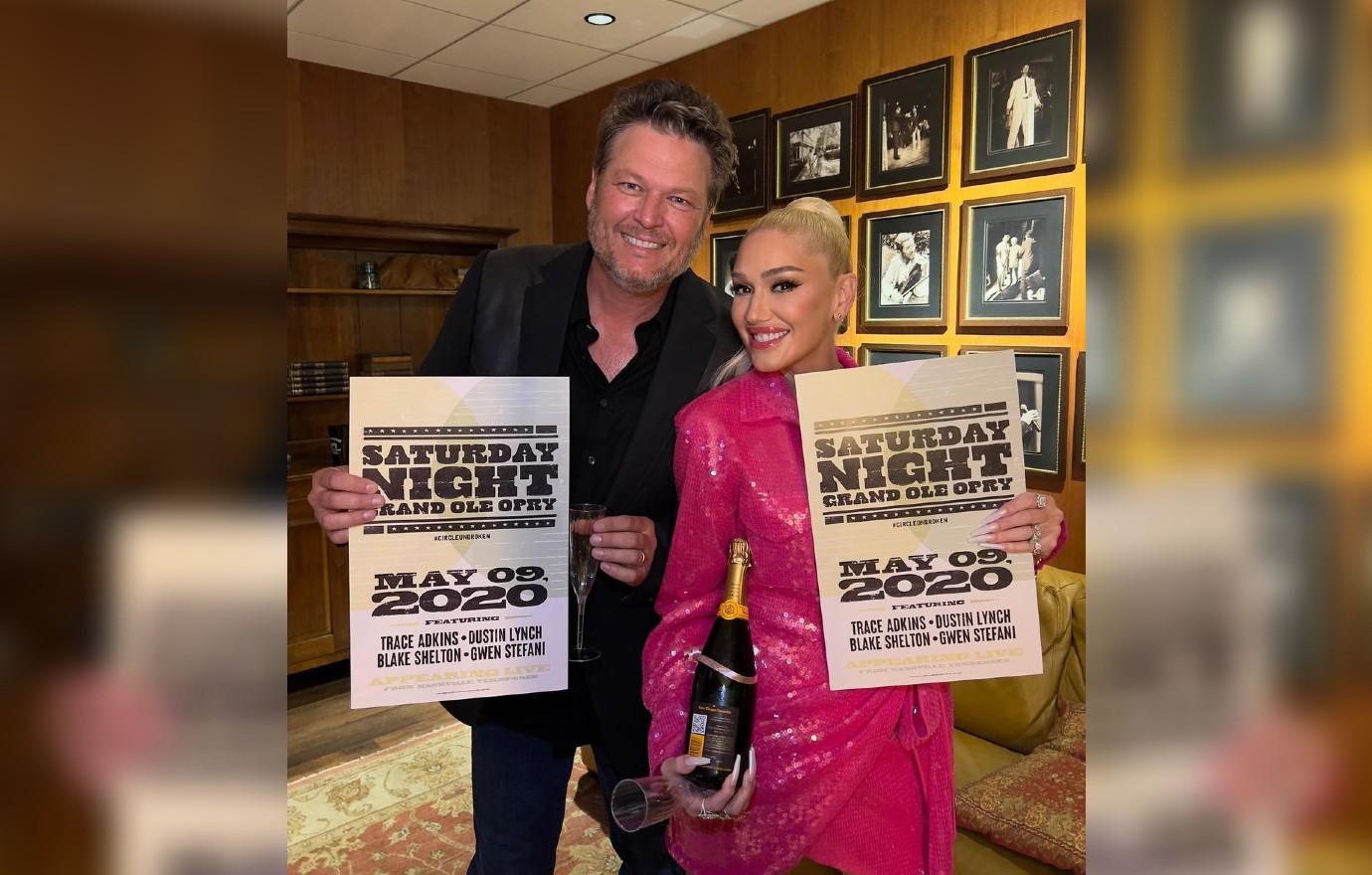 Taking on the duties of being a stepfather is something Shelton takes extremely seriously, and while he loves "music" and "all the cool things" he gets to do with his job, "those things all take a backseat now to Gwen and the kids and it's just a new phase of my life," he explained in an interview last month.