Will Adam Levine Perform At Gwen Stefani & Blake Shelton's Wedding? Inside Their Exclusive Guest List, 'Simple' Ceremony Plans
Article continues below advertisement
After a back-and-forth between Shelton and former The Voice coach Adam Levine, teasing that Levine's band Maroon 5 would perform at Stefani and Shelton's nuptials — in March, Levine joked on SiriusXM's The Morning Mash Up, "They can't afford me" — the No Doubt singer is squashing the idea all together.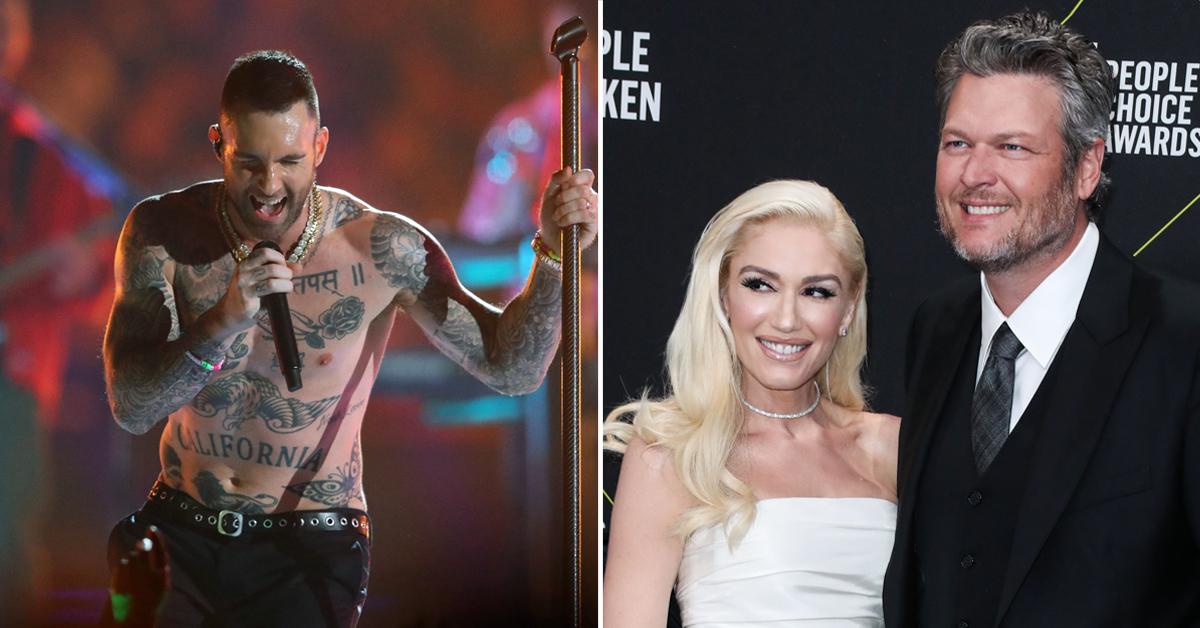 Article continues below advertisement
During the Thursday, April 22, episode of Late Night with Seth Meyers, the "Slow Clap" songstress, shared that although the couple doesn't already have a wedding singer picked out, she would "love" to enlist close friend Levine for her big day, but the couple isn't planning on throwing a star-studded affair.
Article continues below advertisement
"I definitely would love to have Adam sing at our wedding," Stefani told Meyers. However, the "Don't Speak" crooner explained that she doesn't think her reception will include "a wedding band," explaining that she and Shelton may go in a different direction.
"I feel like we're just gonna go with, like, a playlist. We're keeping it very simple," she added. As for who will make the exclusive guest list, Stefani said, "It's gonna be like, my mom and my dad and just literally gonna be just family. We are looking forward to that though. It's gonna be fun. We're gonna make it really fun."
Article continues below advertisement
Stefani continued: "But it's not gonna be a big, like, you know, it's not like the queen and king are getting married or something."
Article continues below advertisement
Although the two lovebirds haven't gotten married yet, OK! learned Shelton and Stefani have made a vow to one another to always put family first, even if it means giving up "fame for their family."
"They've made a pact that they're never going to let their work get in the way of quality personal time, no matter how big the paychecks," a friend exclusively dished to OK!. "They don't want to be one of those Hollywood couples who work nonstop and never see each other."
Article continues below advertisement
Stefani and her country beau reportedly each make a whopping $13 million per season as coaches on The Voice, "but it's not all about money to them," shared the pal. "They've also agreed to cut back on concerts and other projects so they can be with the kids [Kingston 14, Zuma, 12, and Apollo, 7, from Gwen's marriage to Gavin Rossdale] more often."
Article continues below advertisement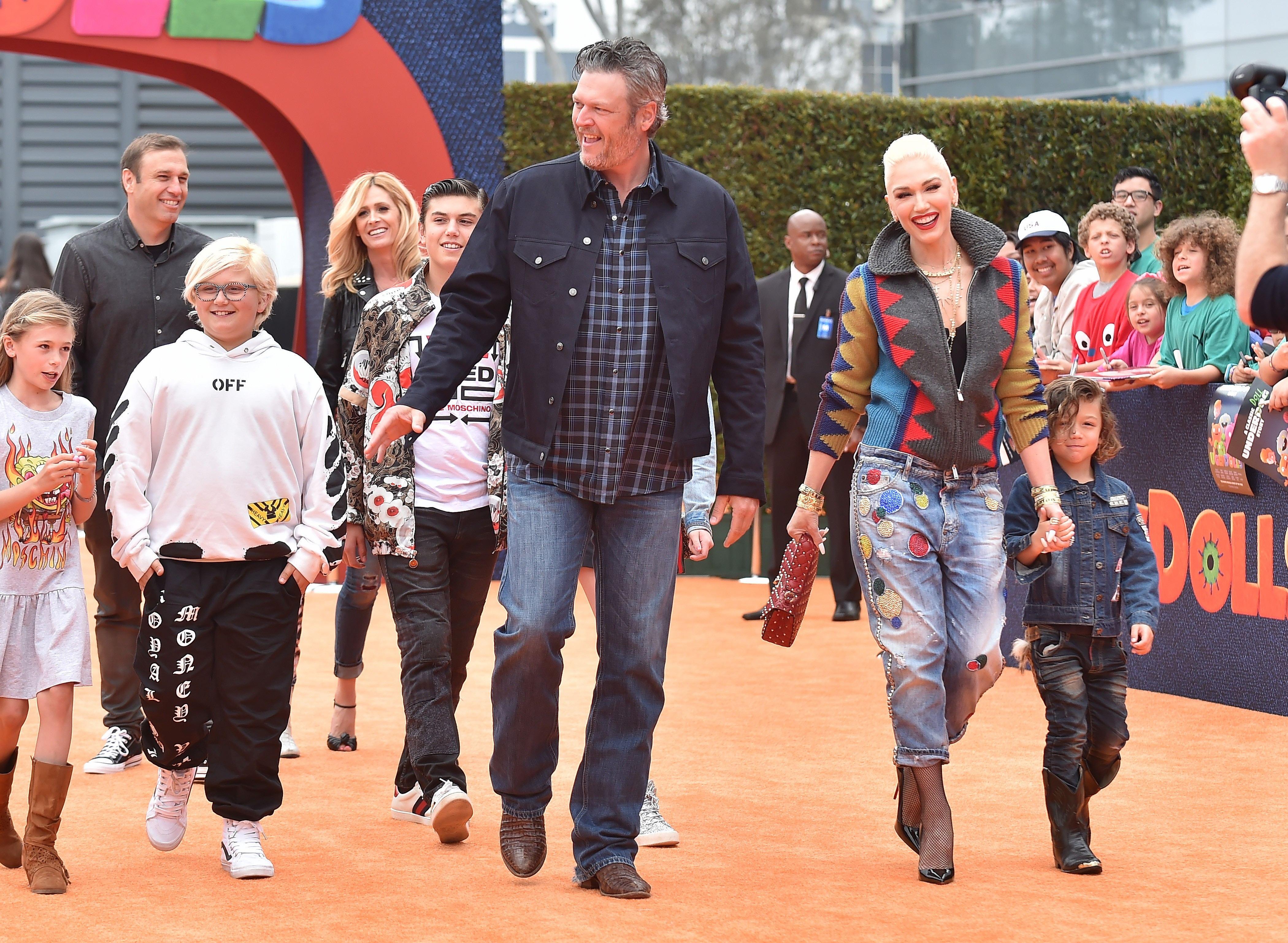 While the couple hopes to tie the knot sometime this summer, they're planning some fun family trips too. "Even if it's just a three-day weekend, they want to have downtime together where they can completely forget about work," explained the friend, noting that despite their flourishing careers, their priorities will always be each other.
"Blake and Gwen want to enjoy their life together, not as ships passing in the night. They can see where they could easily get into trouble with balancing commitments, and they'd rather avoid that sooner rather than later," the insider said, adding: "Blake and Gwen agreed that if work conflicts with the kids' schedules or takes them away for too long, then they won't do it."