COUPLES
'I Can't Let People Down': Blake Shelton Is Adamant About Reaching His Weight Loss Goal Before Marrying Gwen Stefani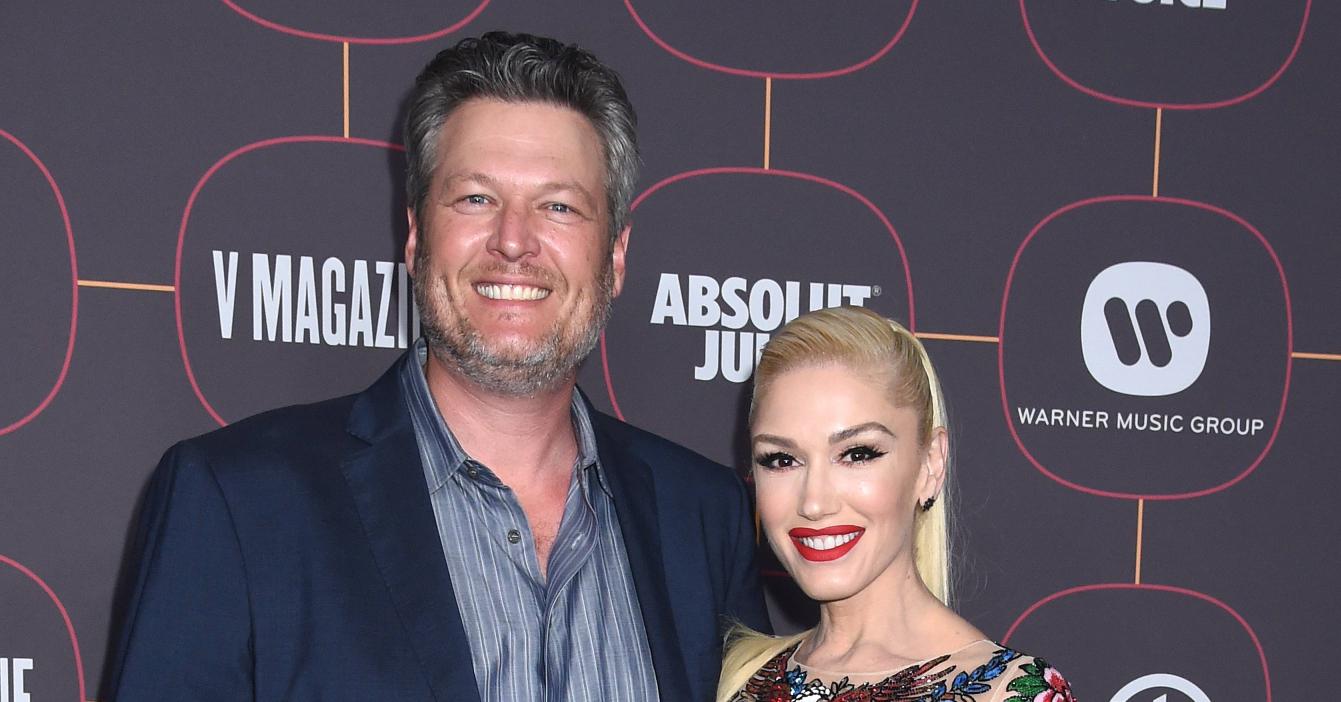 We still don't know when Blake Shelton and Gwen Stefani plan on tying the knot, but Shelton said that he hopes to lose some weight before the big day.
Article continues below advertisement
When asked on Luke Bryan's "Party Barn Radio" podcast if he could lose 20 pounds ahead of the wedding, Shelton set a more realistic goal for himself.
"I feel like if I say 10, I have to do it. So, 10. It's out there now, I can't let people down," he said.
Article continues below advertisement
"I've readjusted all the mirrors in the house. So they look like you when you're taking a selfie from up above because you can't even stand and look at myself in the mirror," he said.
"I've rearranged them or they're kind of angled down, looking down at me," he joked. "So, I'm looking up and it's not so bad."
Article continues below advertisement
Like many of us, Shelton gained weight amid the coronavirus pandemic.
"I thought it made me look younger, but I was still just as fat," he said on The Ellen DeGeneres Show. "Now I'm actually trying to lose weight."
Article continues below advertisement
Stefani initially wanted to wait until her marriage from Gavin Rossdale was annulled but decided to speed things up, as the process could have taken years. Fortunately, her previous marriage was "finally" annulled by the Catholic Church earlier this month.
Now, Shelton has "whipped himself into a frenzy about every detail and keeps making all these over-the-top demands," an insider previously told OK!. "Usually, it's the bride who's the nervous Nellie, but Blake's more stressed about the whole thing than Gwen is."
Article continues below advertisement
Stefani shared last week that the proposal happened at just the right time.
"I think there was a lot to consider when you have so many people involved. Children, and their hearts, and everybody in my family [and] his family, we all went through a lot together," the "Let Me Reintroduce Myself" singer said on the Today show on Thursday, January 14.
Article continues below advertisement
"So I think in a romantic way, when you fall in love so hard and so unexpectedly — and so late in your life — you think 'I want to marry you!' That's the first romantic reaction, like, 'Let's get married. So we always talked about it, of course, and I think that as the years were going by, it didn't need to happen," she explained.
Even if Shelton doesn't shed some pounds, Stefani adores her man just the way he is. "What don't I love about Blake and what don't we all love about Blake?" she gushed. "He's just such a good guy, he's one of the most generous human beings and down to earth [people] — it all sounds generic — but it's just so true."
"He's so gifted and so unique and talented and he really is my best friend and I feel just so excited that I have someone in my life that now I have a chance at happiness for a long time to come and it's just a blessing, the whole thing, and it is a miracle."