COUPLES
'A Lot Of Healing To Do': Gwen Stefani Says Engagement To Blake Shelton 'Didn't Need To Happen'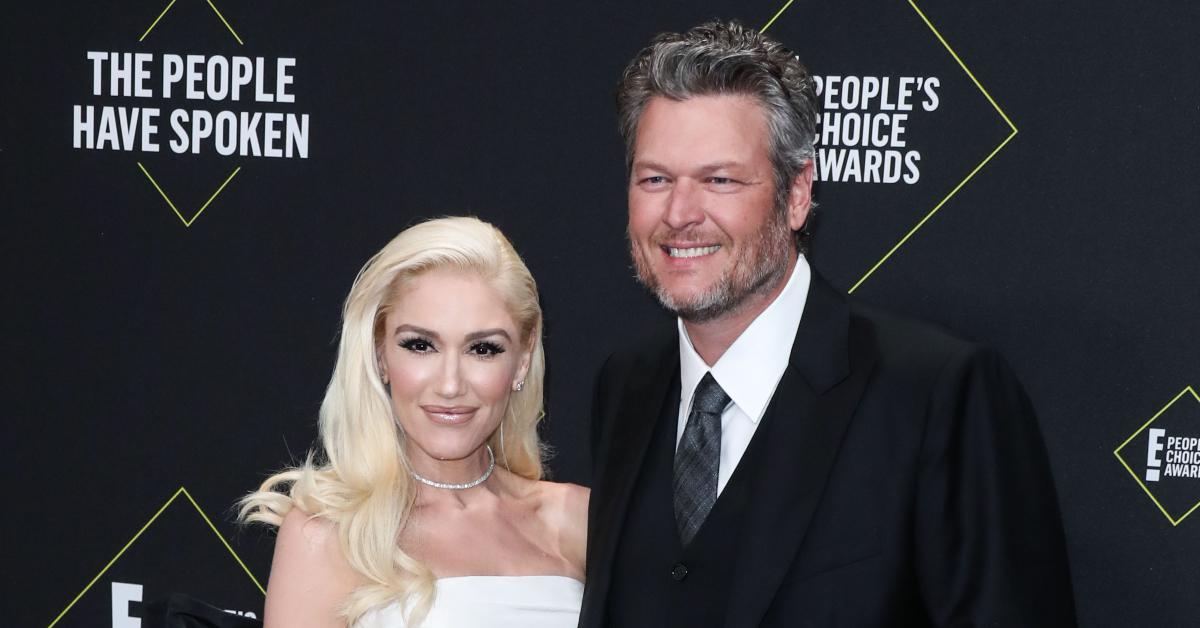 After Gwen Stefani and Blake Shelton got engaged in October 2020, the "Let Me Reintroduce Myself" singer said there was "a lot to consider" since she had a "lot of healing" to do first.
Article continues below advertisement
"I think there was a lot to consider when you have so many people involved. Children, and their hearts, and everybody in my family [and] his family, we all went through a lot together," Stefani said on the Today show on Thursday, January 14.
"So I think in a romantic way, when you fall in love so hard and so unexpectedly — and so late in your life — you think 'I want to marry you!' That's the first romantic reaction, like, 'Let's get married,'" Stefani explained. "So we always talked about it, of course, and I think that as the years were going by, it didn't need to happen."
Article continues below advertisement
Article continues below advertisement
Stefani previously shared that before Shelton popped the question, she had wondered what was taking him so long. "It was kind of in my mind like, 'We've been together a long time now. What's going on?' I was in that place in my head," Stefani previously told Jimmy Fallon on The Tonight Show Starring Jimmy Fallon, adding that she "wasn't expecting it at the moment that it happened, at all."
Article continues below advertisement
The country crooner popped the question on his Oklahoma ranch, and Stefani almost missed the trip due to concerns about COVID-19.
While Stefani has shared that Shelton had asked her dad's permission before he asked for her hand, an insider revealed that her sons Kingston, 14, Zuma, 12, and Apollo, 6, were also consulted.
MORE ON:
celeb engagements
Article continues below advertisement
"Her family very much approves of him. He's an amazing partner and a great extra dad to the boys. Gwen is ecstatic. The proposal was a surprise," the insider said.
"What don't I love about Blake and what don't we all love about Blake?" Stefani said on Today. "He's just such a good guy, he's one of the most generous human beings and down to earth [people] — it all sounds generic — but it's just so true."
"He's so gifted and so unique and talented and he really is my best friend and I feel just so excited that I have someone in my life that now I have a chance at happiness for a long time to come and it's just a blessing, the whole thing, and it is a miracle."
Article continues below advertisement
The couple met on the set of The Voice in 2015 while they were both going through divorces. Stefani had split from Gavin Rossdale, while Shelton and Miranda Lambert called it quits.
"It's weird how things happen and you just don't see things that are right around the corner after such devastation," Stefani said.
Stefani was gifted a pair of wedding cowbells on the show which, co-host Hoda Kotb thought the No Doubt alum would find "cute."