REALITY TV
Rachel Uchitel To Replace Dorinda Medley On RHONY? Tiger Wood's Ex Mistress May Become A 'Housewife'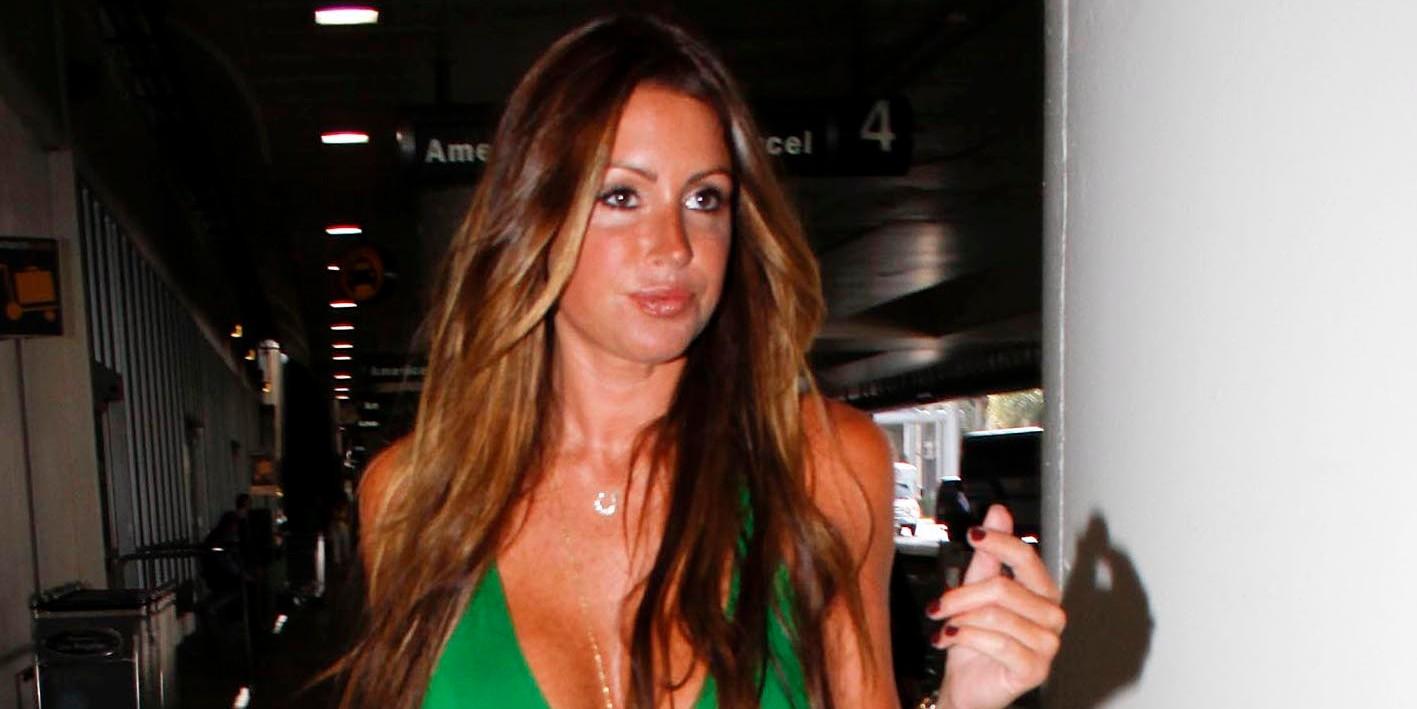 Article continues below advertisement
LEAH MCSWEENEY CALLS FOR 'MORE DIVERSITY' ON RHONY AND BRAVO
"She's linked to New York — growing up here, and she was on the cover of the New York Post as 'New York's tragic face,' " a source tells the publication.
The public was first introduced to Uchitel in 2001 after her banker fiancé, James Andrew O'Grady died in the World Trade Center on 9/11. On September 14 of that tragic year. She was photographed and appeared on Page 1 of The Post holding up a missing person flyer for her lost love.
In addition to her alleged high-profile fling with Woods in 2009, actor David Boreanaz admitted to having an affair with former Bloomberg News producer in 2010. At the time of the affair, the Bones star's wife was pregnant.
Uchitel stayed in the spotlight as a special correspondent on nightlife for Extra and appeared on Celebrity Rehab with Dr. Drew, where she was treated for addictions to alcohol, opiates, and benzodiazepine drugs.
Article continues below advertisement
It's rumored that Uchitel also dated Paul "PK" Kemsley of The Real Housewives of Beverly Hills for a year, before he got together with wife Dorit.
With or without Uchitel, RHONY is certainly in for a shakeup next season. After Medley was reportedly fired after six seasons, OK! has learned she isn't the only lady on the chopping block — both Singer and de Lesseps are doing everything they can to remain on the reality show.
Article continues below advertisement
"Meanwhile, Luann looks like a baby at 55 years old compared to Ramona, but it is feared her storyline has come to a natural end and it is time to replace her with new blood too," the insider adds.
"Luann was demoted from a full-time cast member to being a 'friend' on the show once before. After that humiliation, she's not as scared as Ramona. Outside the show, Luann has her cabaret shows and a life. If she gets fired again, she will be OK," the source reveals. "It is Ramona everyone is worried about. This show has become Ramona's entire life, she would be lost without the show and they paycheck. Being on TV is her identity."
However, a source close to production told OK! "that this was a mutual decision between Dorinda and production."