ENTERTAINMENT
Hillsong Church Scandals And Former Pastor Carl Lentz's Downfall To Be Explored In Upcoming 'Breaking Hillsong' Docuseries
The bad publicity surrounding Hillsong Church is not over just yet.
Article continues below advertisement
On Monday, June 21, Discovery+ announced their upcoming three-part documentary exposé titled Breaking Hillsong. "The project will chronicle the headline-making world of global star-studded megachurch Hillsong and the downfall of its ultra-hip, celebrity senior pastor, Carl Lentz," a press release read.
The limited series will feature exclusive interviews with the likes of Ranin Karim, who claimed to have had a five-month affair with Lentz. Former and current members "who have come forward en masse to share harrowing stories of the trauma, abuse, financial and labor exploitation, homophobia and racism that created a culture of chaos at Hillsong" will also be profiled, the release detailed.
Article continues below advertisement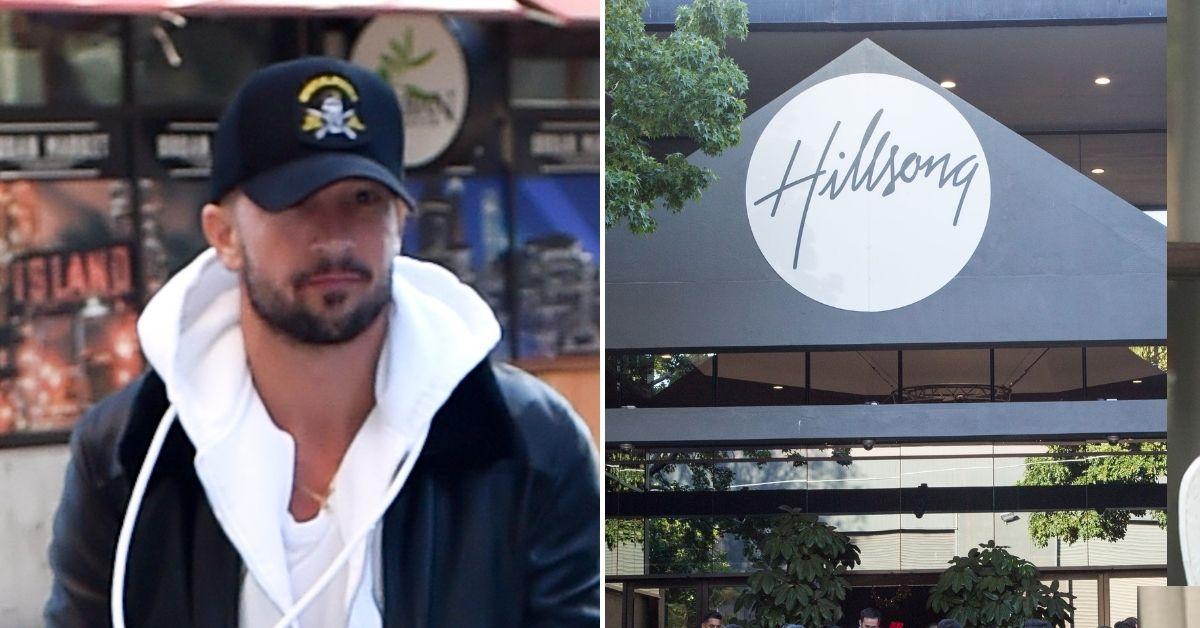 Article continues below advertisement
The documentary will be in partnership with the New York Post and feature investigative reporting by Hannah Frishberg. It plans on shedding light on the "greater phenomenon" of corruption within megachurches.
The church — which was once popular among A-listers including Justin Bieber, Selena Gomez and Kendall and Kylie Jenner — made headlines in November when Lentz was axed for "moral failures," which was later reported to be his cheating scandal.
Article continues below advertisement
In April, Pastor Darnell Barrett quit the church amid claims that he sent lewd photos to a female volunteer. "I was not at all trying to lure her. I get that she, within the context of what's happening with Hillsong, that she would draw those conclusions," he told the Daily Mail.
"Hillsong accepted his resignation and agreed that he could not continue as part of our team," a statement posted on the church's website read. "We were disappointed to learn about choices he made that were unacceptable for any Hillsong staff member."
Article continues below advertisement
Most recently, Leona Kimes — who worked for Hillsong as a nanny for Lentz's family — accused the disgraced pastor of sexual and emotional abuse.
Article continues below advertisement
"During the years I spent serving them, I was subjected to manipulation, control, bullying, abuse of power, and sexual abuse," Kimes wrote on Medium. "Having told almost no one before this, I am just now able to share what I experienced in their home as the result of intense therapy."
"Laura and Carl Lentz vehemently deny the allegations and, in addition to that, have irrefutable proof the events did not happen as Leona Kimes has described," an attorney for Lentz and his wife told PEOPLE at the time. "Further, due to the high degree of the ongoing reckless and slanderous misstatements by Leona Kimes, Laura and Carl Lentz are exploring all legal actions available to them."
Article continues below advertisement
Hillsong founder Brian Houston and his wife and co-founder Bobbie, called Kimes' story "very disturbing" and commended her "for her courage," in a note on their website.