HEALTH
Want To Get The Coronavirus Vaccine, But You're Way Down The Line? Here's A Hack To Get It Early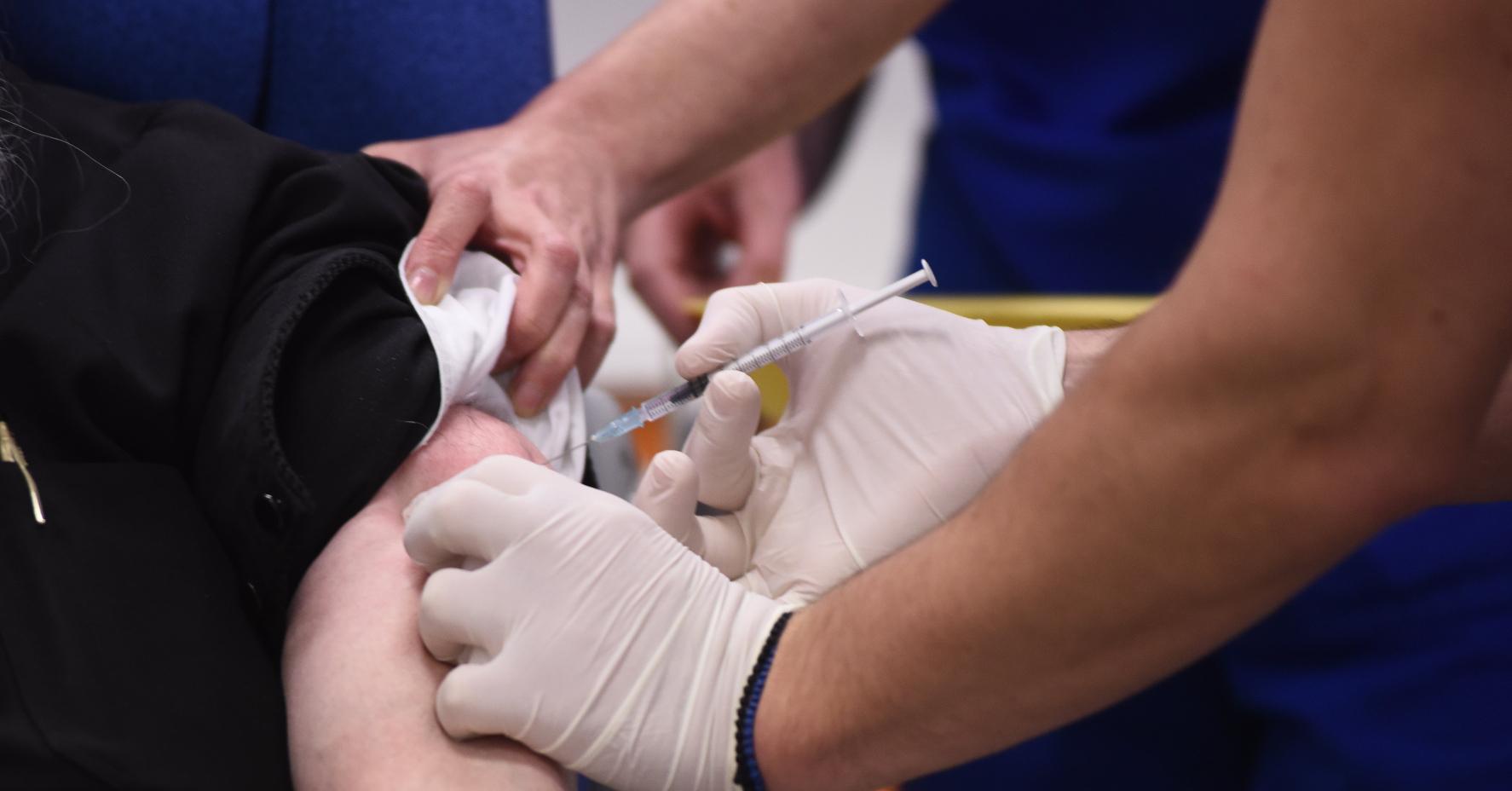 The coronavirus vaccine is a hotly debated topic in the U.S. at the moment, with many skeptical of its safety and just as many raring to get vaccinated as soon as possible.
If you fall into the latter category, though, you will likely find yourself waiting a while for your shot if you happen to be in the low-risk category. Right now, only a small section of the most vulnerable population is being prioritized for vaccination.
There's some good news for those who are healthy, young, or otherwise not at any particular risk in terms of contracting COVID-19, however. Instead of waiting potential months for your turn to be vaccinated, there's a totally easy way to get your shot fair and square without breaking any rules, calling in any favors, or skipping the line and compromising someone else's chances.
Article continues below advertisement
INSIDE THE EXPLOSIVE WHITE HOUSE COVID-19 CRISIS — EVERYTHING WE KNOW
According to a report from Business Insider, healthcare facilities across the nation are finding themselves with leftover vaccine doses at the end of the day, given that the vaccine has a limited shelf life and needs to be thrown away if not used within a certain period of time.
There are various reasons for the vaccines not being used up, which seem to stem from simple explanations such as people not showing up for their appointment to get the shot, or refusing the vaccine when offered at a health care or nursing facility.
Once the shots are thawed from their refrigerated storage, there's a window in which they can be used — and if they aren't, they're basically worthless. Given the short time frame, it's only sensible that someone should have the dose before it goes bad.
REPUBLICAN FAITHFUL HOLD MASSIVE SUPER-SPREADER EVENT AT TRUMP'S MAR-A-LAGO: SEE PHOTOS
Healthcare facilities aren't advertising these surplus doses, but word has been circulating on social media (including Reddit threads where healthcare workers discuss this very topic, including their directives to throw away the vaccines once the shelf life expires), and some determined folks have been stalking their local pharmacies to see if they can score a shot.
One such individual, Arianna Miskin, told Business Insider she managed to get vaccinated using this hack at a Safeway in Washington, D.C., where she resides.
"I would prefer people who are higher risk get the vaccine," she noted. "But I also prefer people utilize the vaccine as opposed to them getting discarded."