COUPLES
Ice-T Insists He's Unbothered By Grammy Attendee Who Eyed Dancing Wife Coco Austin: 'I TOTALLY Understand' — Watch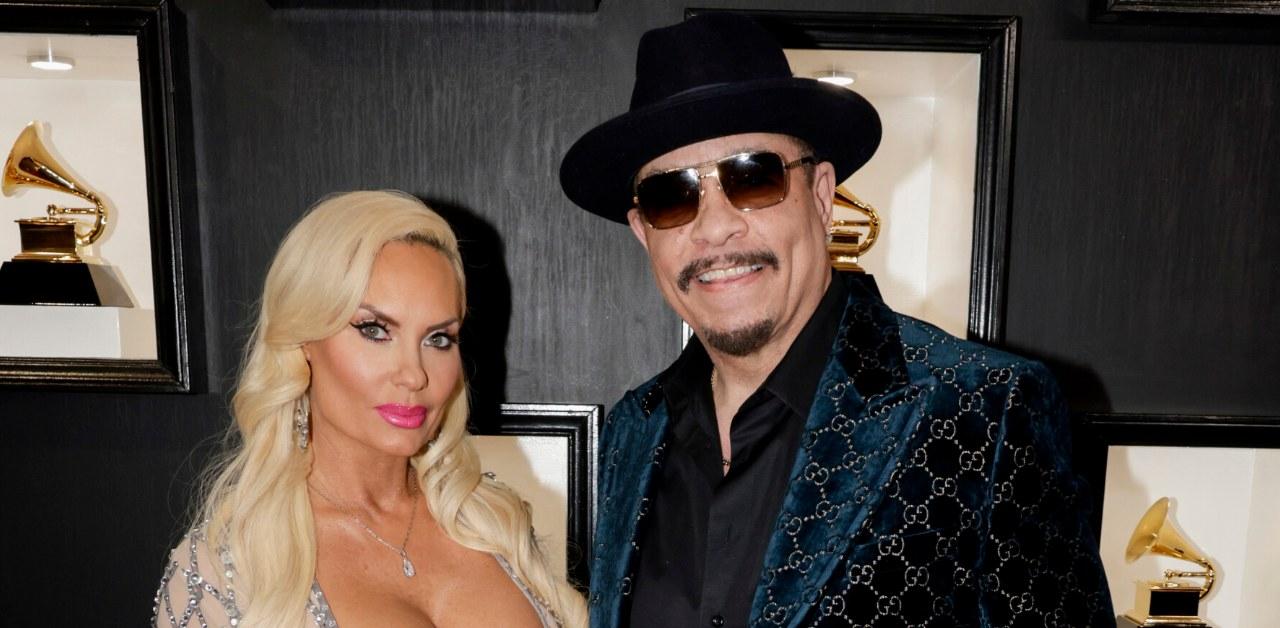 You can look, but you can't touch! Coco Austin always turns heads wherever she goes, so it came as no surprise to husband Ice-T when she caught some male attention at the 2023 Grammys on Sunday, February 5.
In a video reposted by the rapper to his Instagram and Twitter profiles, a random man in the audience can be seen staring at the mom-of-one as she grooved along to one of the live performances.
Article continues below advertisement
"Lol… I love how the white dude looked at me then took time to check Coco out…." the Law & Order SVU lead captioned the clip. "I TOTALLY understand.. 💎 #2023Grammys."
The actor's collaborator that night, Busta Rhymes, was in stitches, commenting, "🤣🤣🤣🤣🤣," while one fan quipped, "He's like how can I get a woman like her lol."
"OG S**T! Confidence in his game," declared another follower. "Go ahead look all you want Youngblood. Cause I know she's mine. Yee."
Article continues below advertisement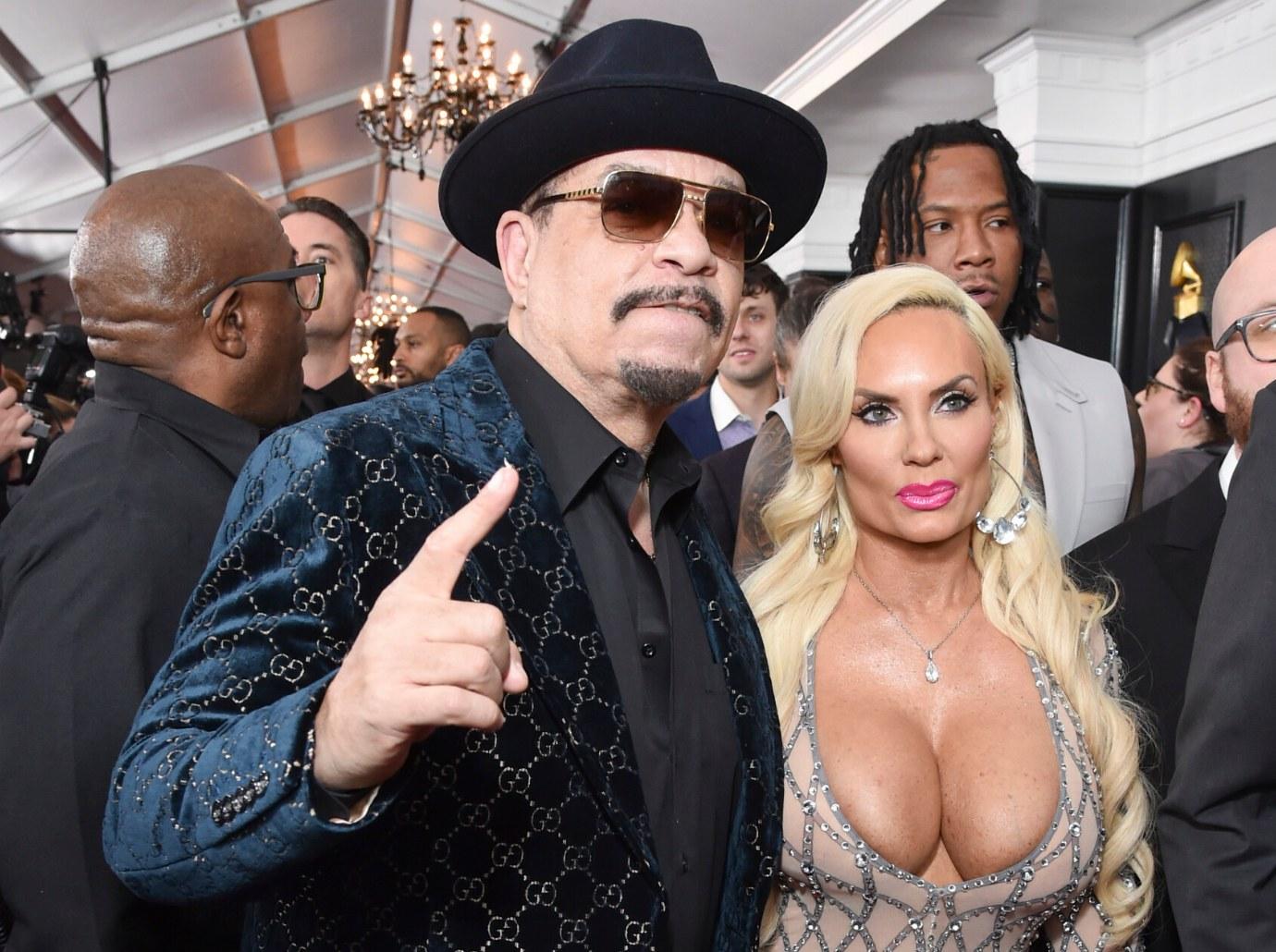 For the big night, Ice-T, 64, donned a teal patterned suit jacket over a black shirt and slacks, adding his signature hat and sunglasses, while the blonde bombshell, 43, wowed in a nude-toned gown featuring silver accents.
The "Colors" songwriter himself performed at the 65th annual show, being one of several artists who made up a special tribute to hip-hop. "They let me on that Grammy stage last night!" he shared on social media after the show. "WestCoast and Gangsta Rap standup! 💥💥💥💥💥💥💥 HipHop's 50th 👊🏽."
Article continues below advertisement
Never miss a story — sign up for the OK! newsletter to stay up-to-date on the best of what OK! has to offer. It's gossip too good to wait for!
Article continues below advertisement
The star couldn't stop hyping up the performance before it all went down, noting awards shows are "unfortunately ... usually the only time we all get together and see each other."
"So the Grammys brought us together and it's so crazy that for a while, rap wasn't even represented at the Grammys," he recalled to a reporter. "I got one of the early Grammys with Quincy Jones, you know, but I felt Quincy kinda snuck us in the backdoor."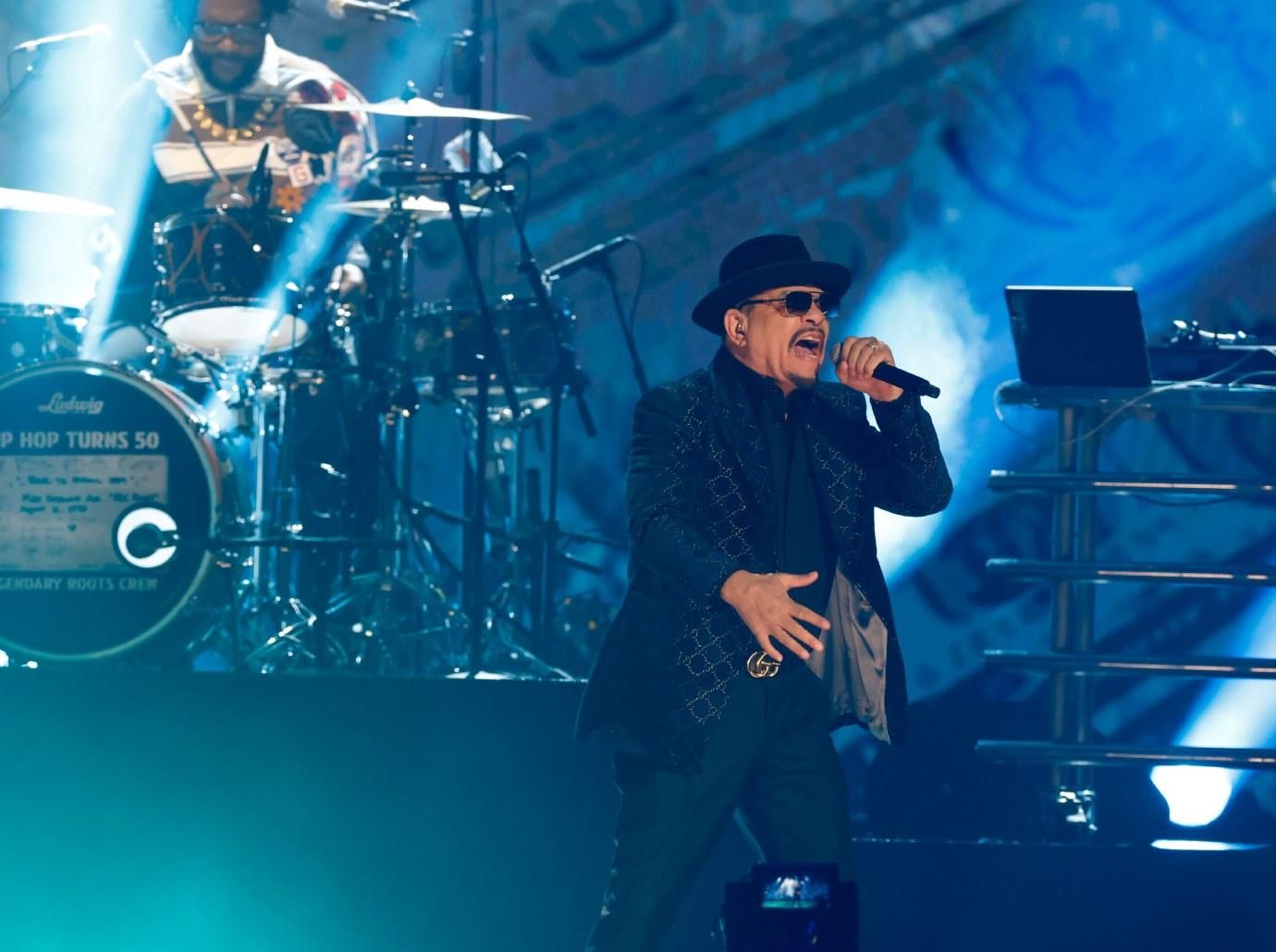 "And now, tonight, you're gonna be amazed at the performance. They got everybody, they got all the hoodlums in here. We don't get invited to this type of party! The people that were raised by us are now the people making the decisions, and so what a difference a day makes," he continued to Entertainment Tonight. "You see Dr. Dre doing the Super Bowl with 50 Cent, Eminem, all the outlaws. That means that the culture has really broadened to where the people in power are our children."