NEWS
Madonna Bashes Haters At Grammys As Viewers Beg Her 'Plastic' Face To 'Get Off The Stage': 'No One Likes You' — See Pics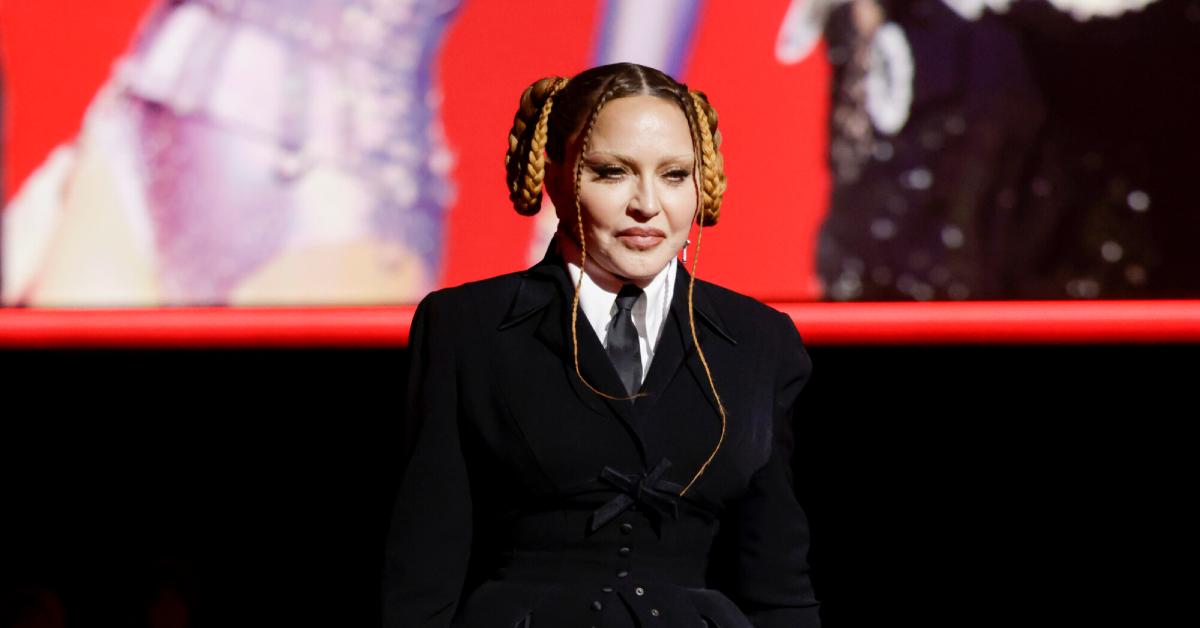 Madonna graced her fans with an on-stage arrival at the 2023 Grammy Awards. However, the "Material Girl" singer's haters immediately begged for the cameras to pan away from the artist's absurd ensemble.
As she took to the microphone to announce Sam Smith and Kim Petras' performance, the Queen of Pop asked the crowd, "Who wants to start some controversy?" before thanking "all the troublemakers out there" for taking a stand against societal norms.
Article continues below advertisement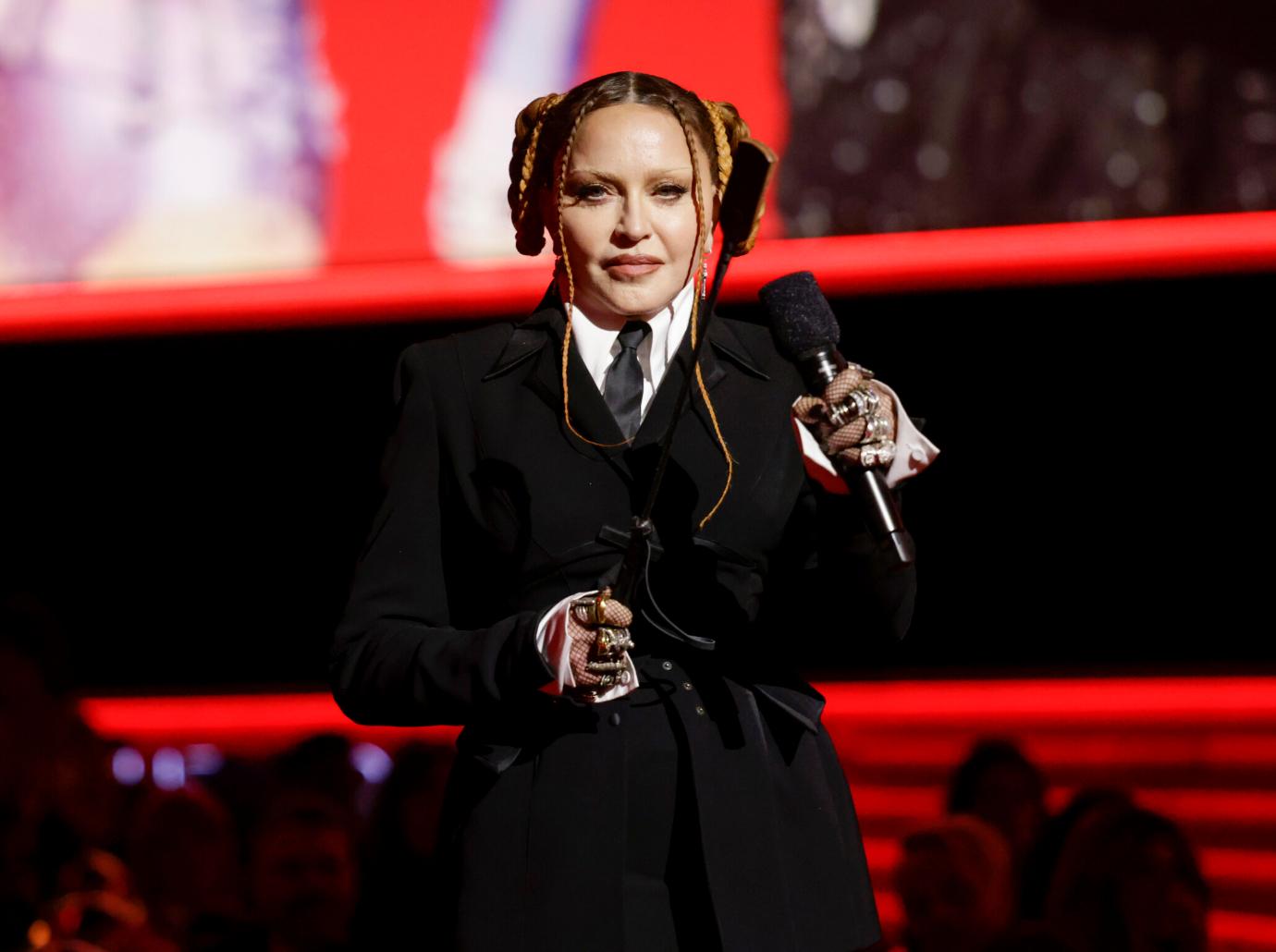 The "Like a Virgin" crooner had her hair tied in two tightly braided buns, as she opted for white button-up shirt, fishnet gloves and a black tie layered beneath a black overcoat.
Madonna called out anyone who had ever been referred to as "shocking, scandalous, troublesome, problematic or dangerous" and promised them, "you are definitely onto something." These are all words frequently attached to the icon's name alongside details surrounding her bizarre behaviors on social media.
Article continues below advertisement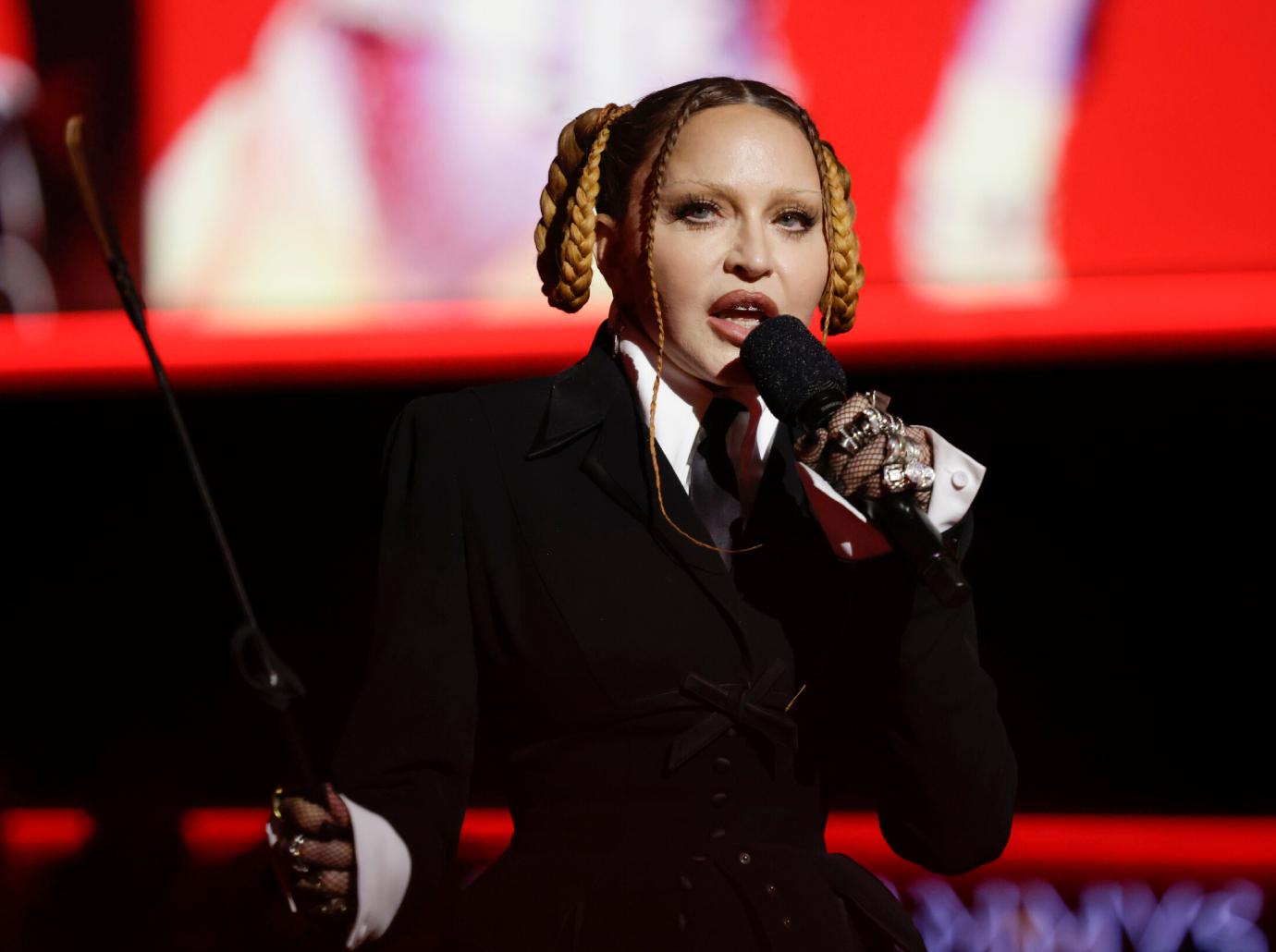 "That's where you make noise," she continued in her speech. "I'm here to give thanks to all the rebels out there for forging a new paths and taking the heat from all of it. You need to know that your fearlessness does not go unnoticed, you are seen, you are heard, and most of all, you are appreciated."
Twitter users immediately took to the app to express their distasteful concerns with Madonna's quaint appearance.
"How's Madonna 64 years old looking like this," one person wrote, while another added, "why Madonna look like Jigsaw?!"
Article continues below advertisement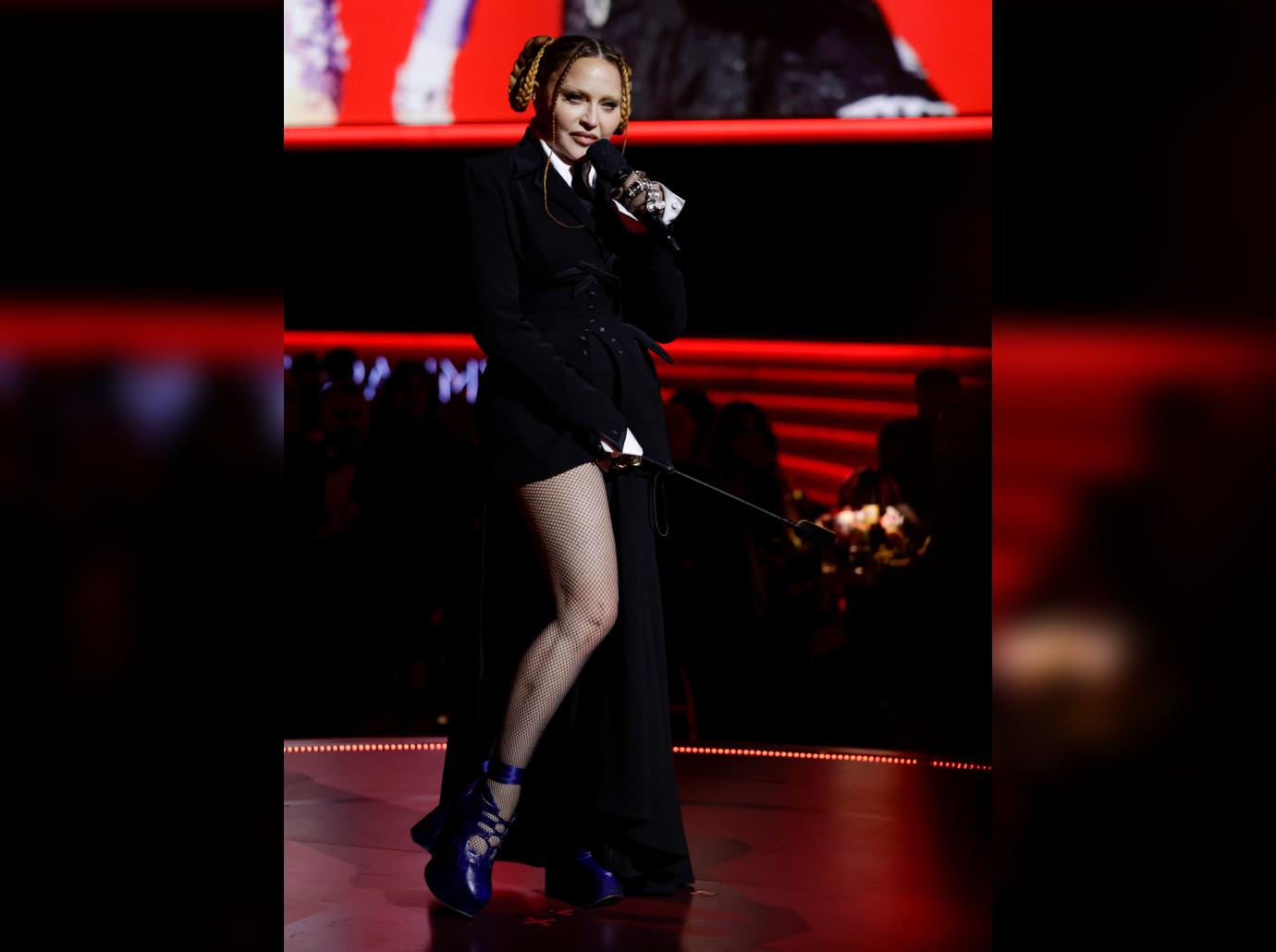 "Also sorry not sorry but Madonna please shut up your mean and no one likes you anymore, a third critic harshly claimed, as a fourth user chimed in, stating, "OMG like??? Unless you're bringing out Britney [Spears] to relive the kiss."
"MADONNA WITH A WHIP???" someone exclaimed, as another user said she needed to "sue her plastic surgeon ASAP."
"Madonna does not want to be there," an additional person claimed, while one user quipped, "Madonna looks like a mean school principle," and another added, "why the F**K does madonna have a fucking riding crop presenting at the Grammys…"
Article continues below advertisement
"I walked in the room and said to my wife, 'Who is this?' And she said 'I think, Madonna?' I said 'No, I get she's talking about Madonna, but who's talking? Oh, wait, THAT'S Madonna???' She's really taking this transform herself every few years thing to a whole new level," a shocked individual expressed in a tweet of the generational icon's nearly unrecognizable persona.
Fans of Madonna jumped to her defense, with one admirer writing, "'Unholy' with Madonna's transgressive blessing. Really only moment of vibe so far. You could see M trying to lift the spirits, she does everything," as another quipped, "goofy s**t aside, Madonna living legend."