NEWS
Inside Blink-182 Rocker Travis Barker's Past Brush With Death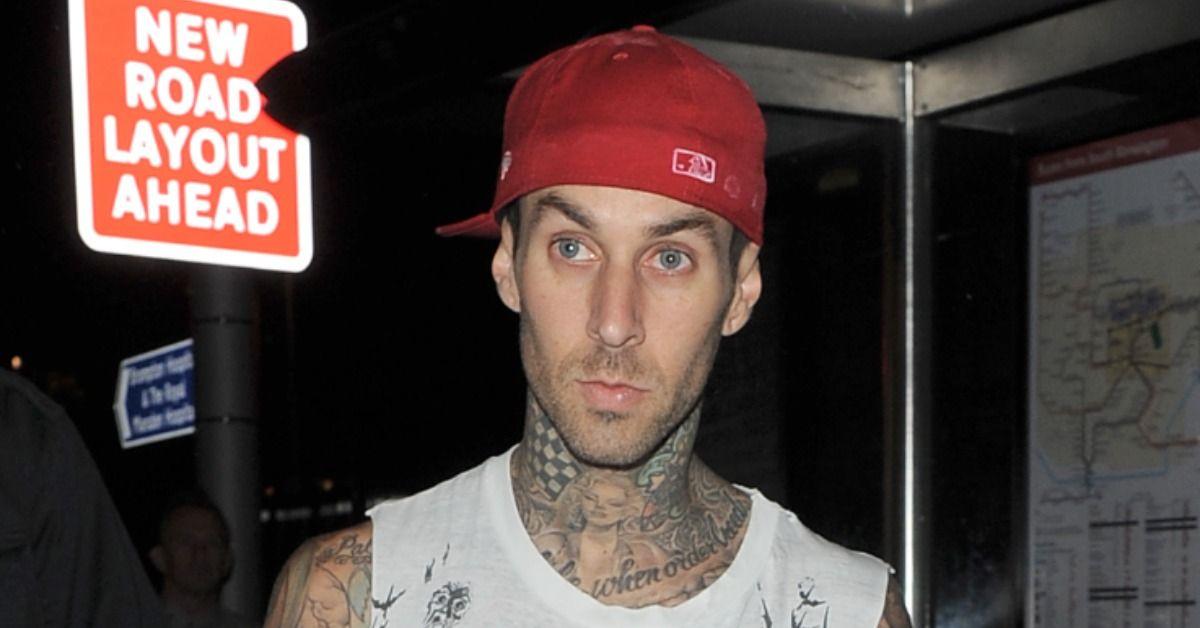 Travis Barker suffered a health scare on Tuesday, June 28, when he was taken to the hospital with his worried wife, Kourtney Kardashian, by his side. According to sources, the Blink-182 rocker was diagnosed with pancreatitis — an inflammation of the organ behind the stomach characterized by symptoms such as vomiting and intense stomach pain.
This isn't the famed drummer's first rushed hospitalization. In 2008, Barker was involved in a horrific plane crash that left him with burns covering more than half of his body.
Article continues below advertisement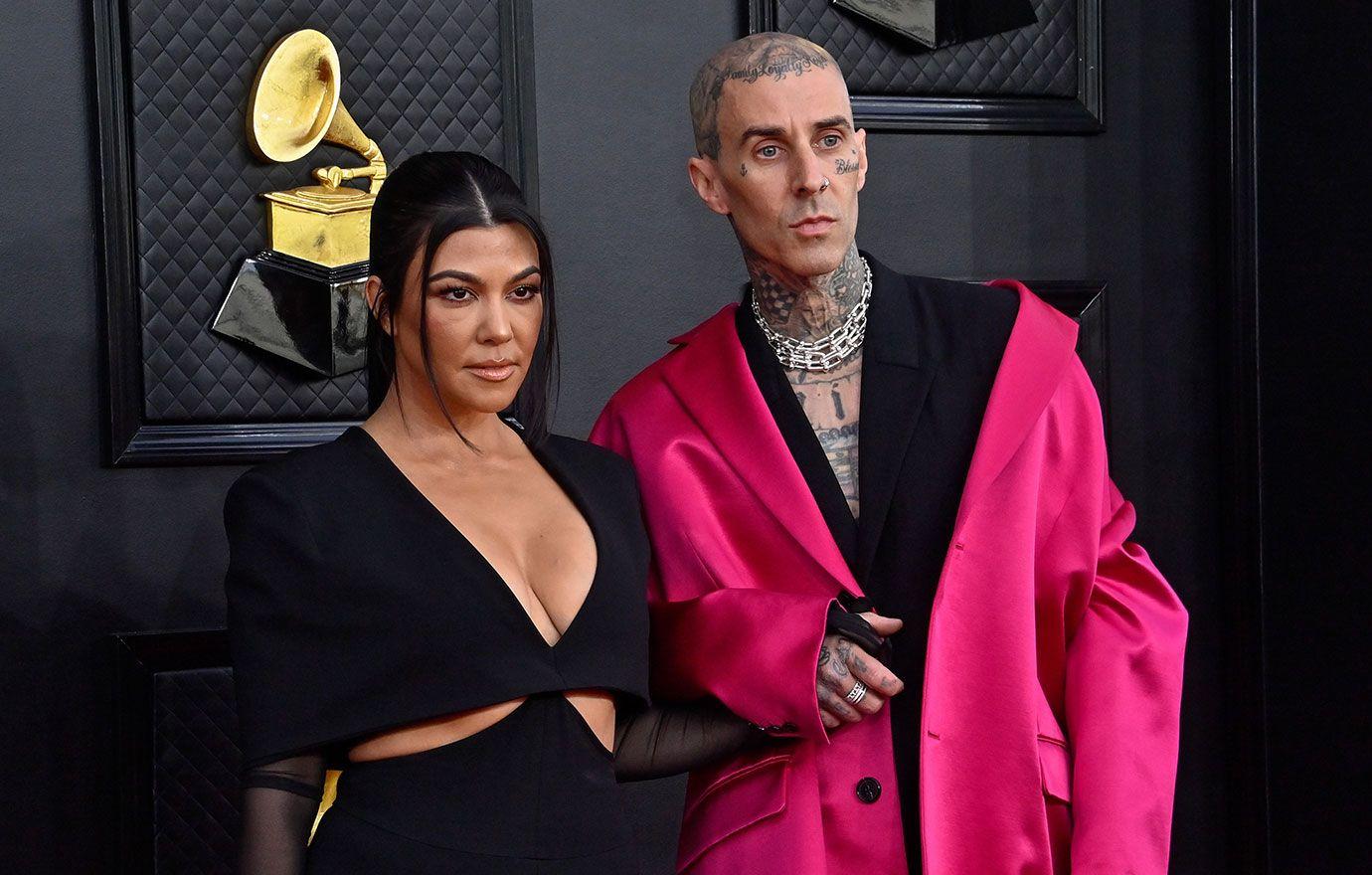 Barker boarded a private jet after playing a concert in South Carolina in September 2008. Also aboard the plane were his friend Adam "DJ AM" Goldstein, his security guard Charles Still and his assistant Chris Baker. While taking off, the aircraft's tires popped causing the plane to careen past the runway and burst into flames. The two pilots, Baker and Still all died in the fiery crash, and Barker was left with severe burns over 65% of his body. His injuries required him to be hospitalized for three months and he underwent a total of 26 different surgeries.
Although Goldstein survived, a year after the crash, he died of a drug overdose. Barker later admitted the incident terrified him into battling his own drug addiction.
FROM SURGERIES TO EXPERIENCING PTSD: TRAVIS BARKER'S COUNTLESS HEALTH WOES OVER THE YEARS
Article continues below advertisement
"I was in a plane crash. That was my rehab," Barker confessed. "Lose three of your friends and almost die? That was my wake-up call. If I wasn't in a crash, I would have probably never quit."
As OK! previously reported, despite the crash jumpstarting his journey into overcoming his addictions, the rock star suffered PTSD after the accident, and he refused to set foot on an airplane or boat for 13 years.
"I was dark," he said of dealing with his years of fear. "I couldn't walk down the street. If I saw a plane [in the sky], I was determined it was going to crash, and I just didn't want to see it."
Article continues below advertisement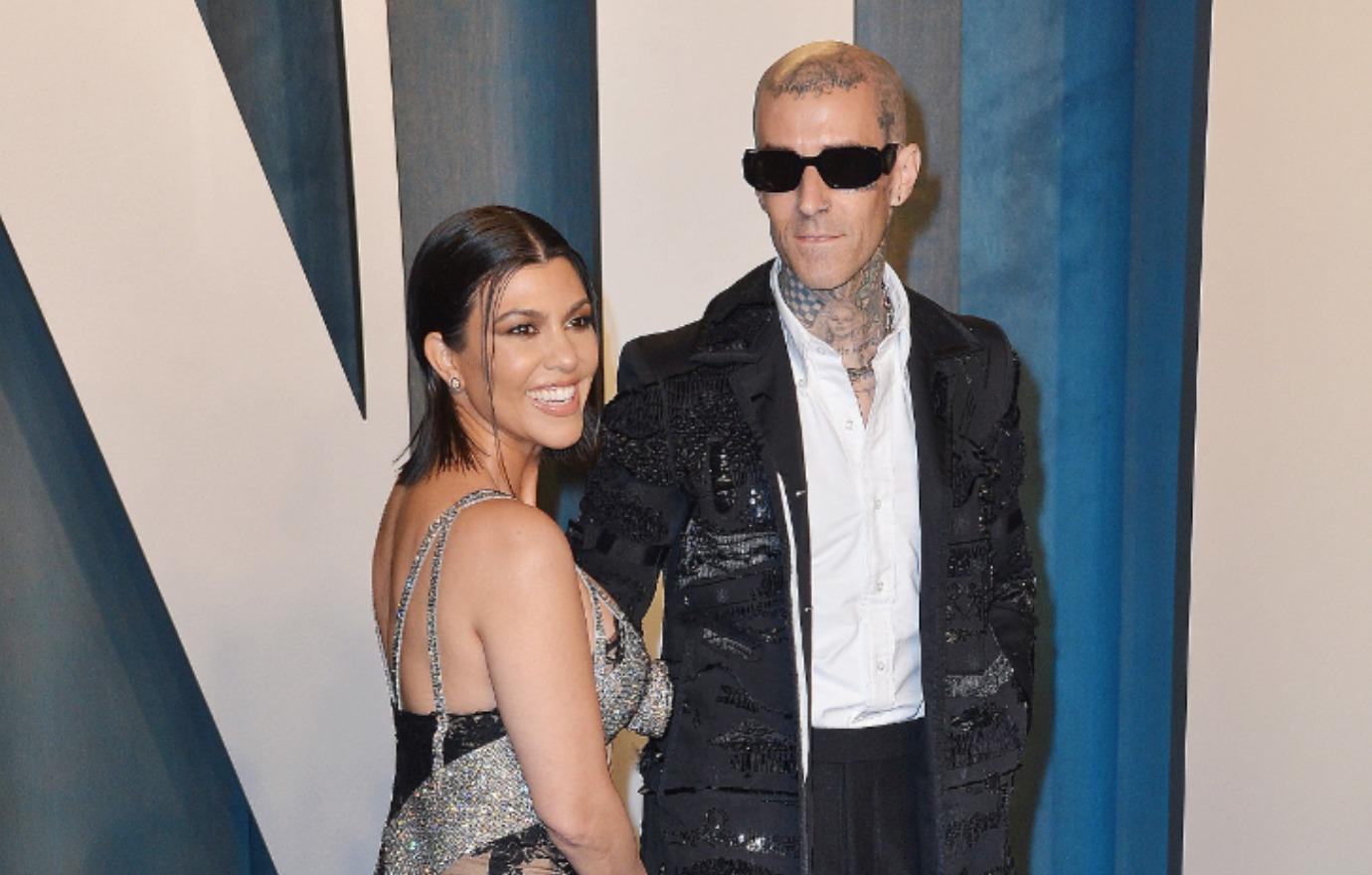 TRAVIS BARKER'S DAUGHTER ALABAMA BY ROCKER'S SIDE IN L.A. AS SON LANDON JOINS MGK ON STAGE AMID DAD'S HOSPITALIZATION
However, it was his rock-solid relationship with Kardashian that eventually helped him to overcome his trauma and fly again.
"I made a deal with her that she had just said to me, 'I would love to do so much traveling with you. I want to go to Italy with you. I want to go to Cabo with you. I want to go to Paris with you. I want to go to Bora Bora with you,'" he said in an interview for an issue of Nylon in September 2021. "And I said, 'Well, when the day comes you want to fly, I'm telling you I'll do it with you. I would do anything with you. And just give me 24 hours' notice.' And that's what she did."
Barker faced his fears and braved his first flight in over a decade last year. He was photographed boarding a private jet with the Keeping Up with the Kardashians star for a trip to Cabo San Lucas, Mexico, alongside Kris Jenner and her boyfriend, Corey Gamble on August 14, 2021.