'Jackass 4' Director Jeffrey Tremaine Granted Restraining Order Against Bam Margera
Jackass 4 director Jeffrey Tremaine has been granted a restraining order against Bam Margera.
Article continues below advertisement
According to documents obtained by Fox News, the 54-year-old was granted a permanent restraining order against the 41-year-old on Tuesday, June 14, for a three-year period. The restraining order also extends to protecting Tremaine's wife and two children, who are 11 and nine years old.
Article continues below advertisement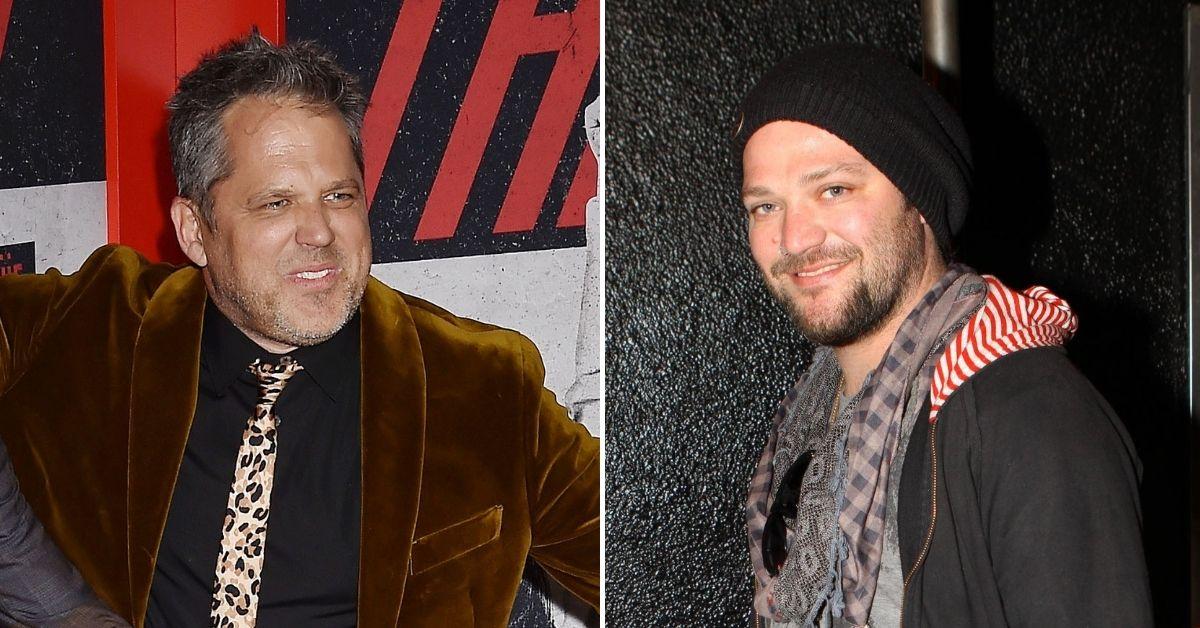 Article continues below advertisement
Margera must stay at least 100 yards from Tremaine, his wife and their kids, as well as Tremaine's vehicle, home, job, children's school and children's place of child care.
This comes after Tremaine filed court documents on May 25 and told a judge that Margera harassed him "via numerous text messages and via numerous social media platforms in severity and frequency."
Article continues below advertisement
In the filing at the time, Tremaine explained that he had been friends with Margera for more than 20 years but the professional skateboarder has been struggling with "mental health" and "substance abuse issues." According to Tremaine, Margera didn't attend sobriety meetings on February 4.
Then, from February until May 23, Margera "publicly attacked me on social media outlets, including comparing me to Harvey Weinstein and posting obscene drawings which refer to me personally," Tremaine claimed. In messages and posts provided, Margera allegedly said he was "gonna kill you in one motherf***ing punch" with others saying "look at your children."
Article continues below advertisement
According to Tremaine, Margera allegedly called him and said "that he has 'powers as a wizard'" and "can create and strike lightning."
Article continues below advertisement
"My 'family' Jackass has betrayed me, abandoned me, rejected me. Not all of them. I love all of them and they love me back. But it's specifically Jeff Tremaine and Johnny Knoxville so I feel like my family has f***ing done everything horrible to me and made me jump through hoops and walk on eggshells, which is impossible, and strung me along like a f***ing puppet to get the $5 million that I usually get when I make a movie with them," Margera said in the clip.
Article continues below advertisement
"Bam— the two people you're saying wronged you (Knoxville and Tremaine) are the same two people who organized the intervention which saved my life. Everyone bent over backwards to get you in the movie, and all you had to do was not get loaded. You've continued to get loaded, it's that simple," Jackass star Steve-O shot back in the comments. "We all love you every bit as much as we all say we do, but nobody who really loves you can enable or encourage you to stay sick."
Article continues below advertisement
As previously reported by OK! Margera was initially slated to appear in the upcoming flick as long as he abided by conditions which involved routine drug testing, breathalyzer tests, seeing a psychologist and taking his prescribed medication.
"We want Bam to be happy and healthy and get the help he needs," Knoxville told GQ. "We tried to push that along. I think that's all I really want to say about it."