EXCLUSIVE
Jade Pinkett Says Her Aunt Jada Pinkett Smith & Uncle Will Smith 'Always Know The Right Thing To Say,' Dishes On New Series 'More Than A Name'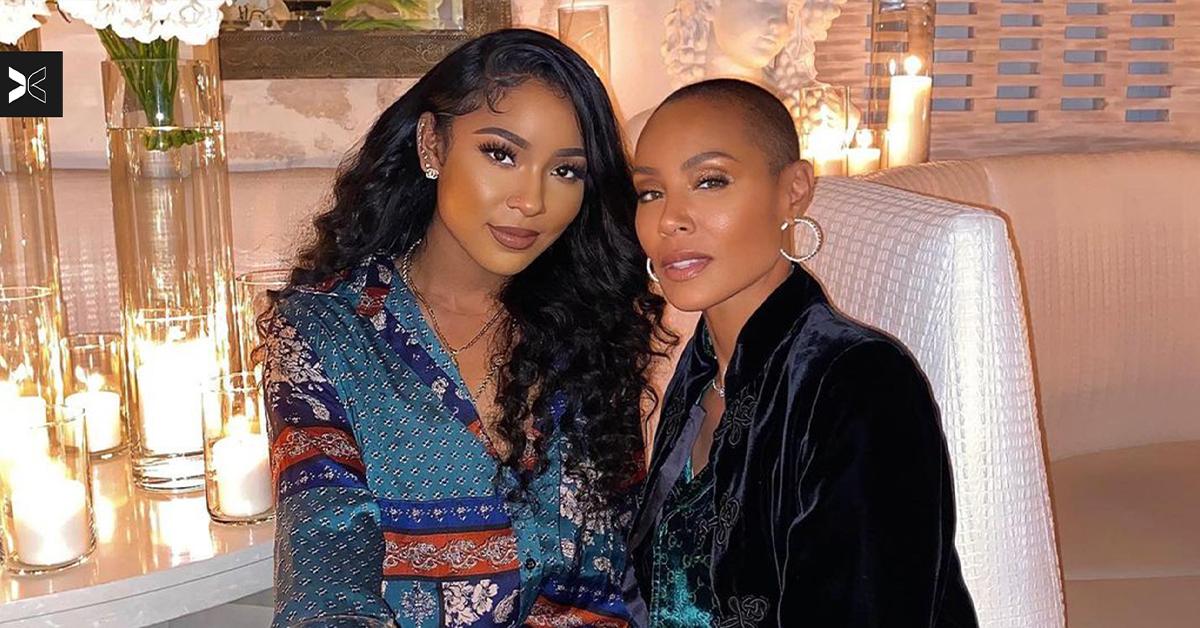 Jade Pinkett, the niece of Will Smith and Jada Pinkett Smith, has always been used to growing up in the spotlight, which is why she would frequently lean on the pair for advice. "Being part of this famous family has allowed me to grow in different areas, and even in moments of discouragement, they always know the right thing to say. Being in this family is a blessing, and the knowledge they're able to pass down to me is probably the greatest gift," the actress exclusively tells OK! while talking about media platform TOGETHXR's new series More Than a Name.
Article continues below advertisement
"My auntie really showed me a lot of grace and how to have grace in any situation," the dancer elaborates. "Whether it's when I'm an audition where I am being treated unfairly or just going out there and getting it and not expecting anybody to hand things to you. I'm still learning how to be like her, and I really applaud her. Meanwhile, my Uncle Will always shares so much knowledge. Being around the two of them encourages me to be the best version of myself— just to go out there and be that person."
Jade really appreciates the Hollywood stars giving her insightful advice, as that was "needed" when living in Los Angeles at a young age. "There's so many things that can be a distraction and so much outside noise, and they really just keep me humble and center me. They truly want the best for their loved ones," she notes.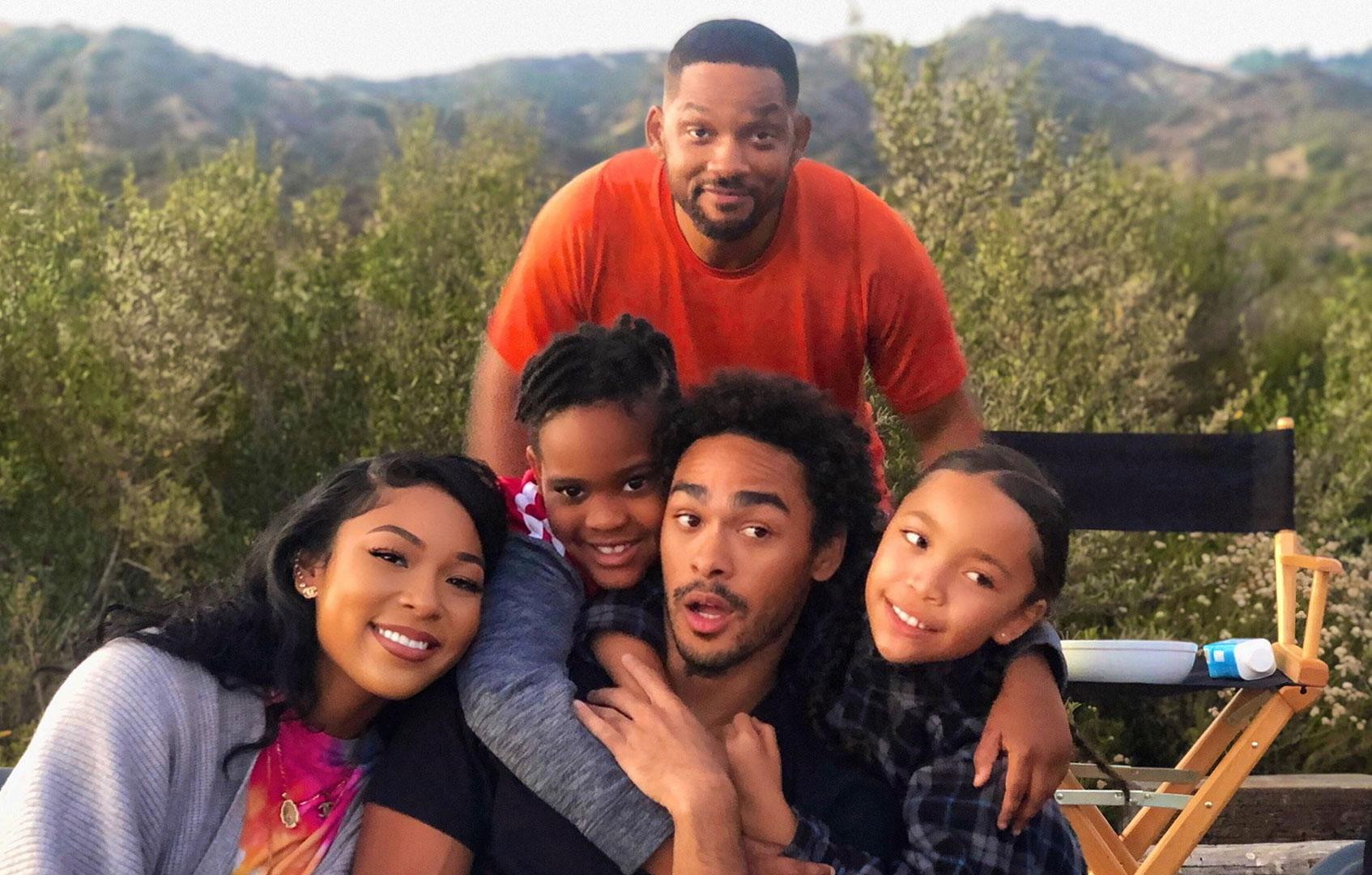 Article continues below advertisement
When Jade was little, she would go to events with Jada and Will, who got married in December 1997, where she would witness "how many people truly love them."
No matter how many fans went up to Will and Jada, Jade says they always took time out of their day or night to make people feel like they were family. "That's something I do when I meet people," she shares. "I want to make people feel loved, even if it's a hi or hello. That was eye-opening for me because I am like, 'Wow, I want to be just like that.'"
Though being famous has its downsides, Jade admits that the couple, who took a short break a few years ago, doesn't listen to the haters.
"We're pretty strong mentally, so we just shrug it off like it's nothing," she says. "It's not for you to explain to anybody else, but I get it because there are going to be people who are going to say whatever they want, regardless if they love or hate you. But I've always witnessed the love that people have for them."
Article continues below advertisement
As for why Jade wanted to share stories about her unique upbringing, she reveals it was a "special project for me because it allowed me to showcase who I am beyond my last name," she notes. "This series gave me the opportunity to show my creative side and what I am all about. It was a good time for me to appear in the series because I am evolving into this space, and it allows me to have the time to showcase everything I've done over the years."
"I've been in the dance industry for over 10 years, and it's never been easy. It's always been a lot of work, but I continued on the path and I didn't allow any outside distractions discourage me or stop me from doing the things that I love to do in this world."
MORE ON:
Jada Pinkett-Smith
From a young age, Jade was passionate about dancing, as it's always been a great outlet for her to express herself. Now, it's all come full circle — she used to tune into 106 & Park with her cousin Willow Smith, and now she's appearing on the show.
Jade is a multihyphenate star — from singing to acting to dancing, she can do it all. "I love dabbling in each of them," she says of her jobs. "I love performing. I truly enjoy each moment of everything, and it goes back to the idea of not being limited to just one thing because we have so many talents. That's the great thing about life is that you get to choose whatever you want to do, and you can follow your dreams."
Article continues below advertisement
Jade didn't hold back while shooting the series — something that was important to her, as she likes to be very transparent "in hopes that somebody can relate to me."
"My journey is very specific for myself, but it could look different for another person," she says. "When you're a dancer, you have to have a strong mentality, which allowed me to blossom into who I am not. I don't take anything for granted. "I hope filming More Than a Name opens up many more lanes for myself. People don't really know Jade Pinkett — they know my family and their accomplishments. This show allowed me to be my own person and show everything I have to offer."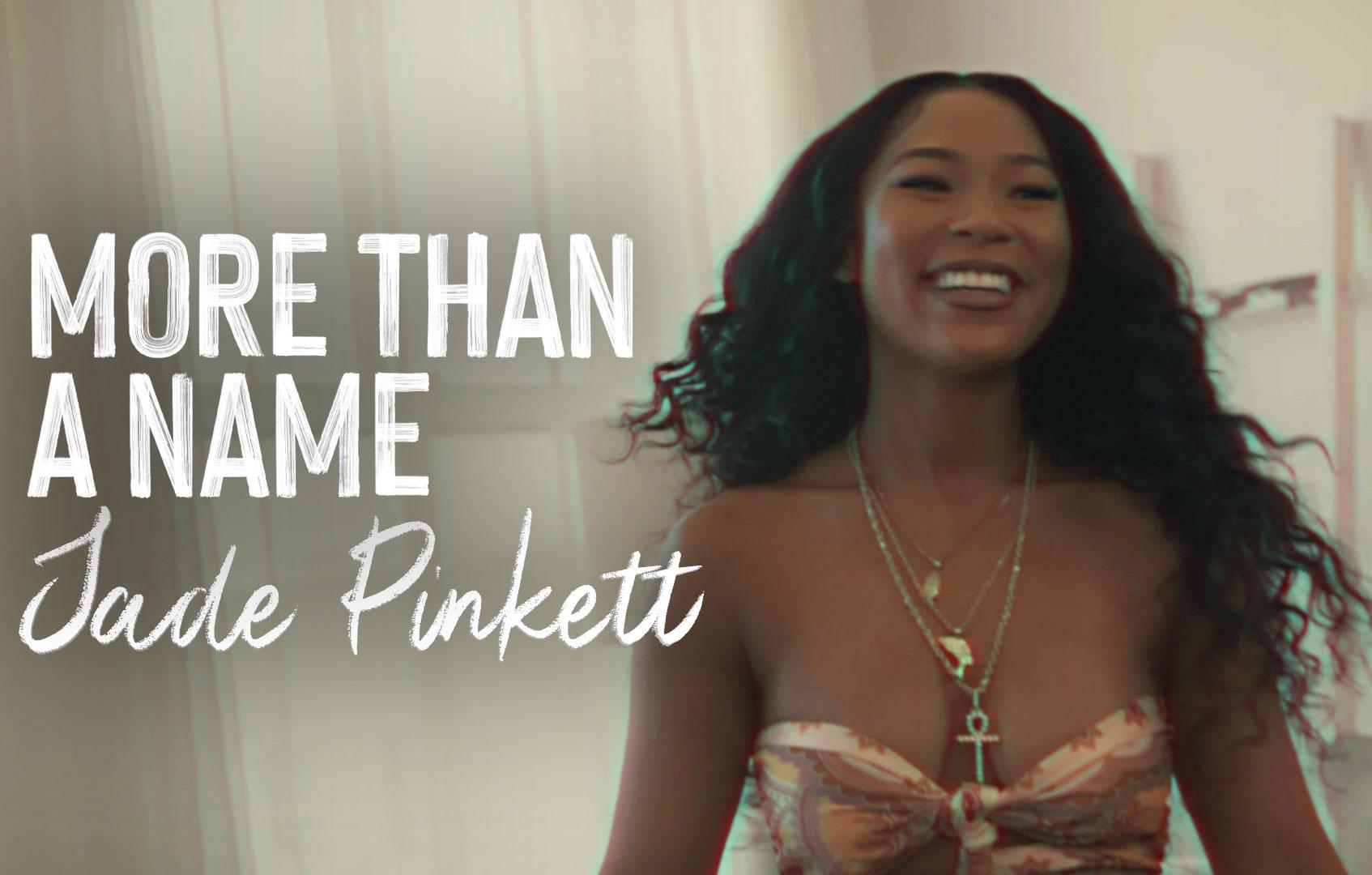 Article continues below advertisement
Of course, Jada is thrilled about her niece's latest endeavor. "She was so excited and she loves it! That made me happy," she gushes. "Being able to step out and make her proud is an accomplishment because I look up to her and Will so much."
More Than a Name is now streaming on TOGETHXR.