PHOTOS
Relive Jaden Smith's Rise To Stardom, From Child Actor To Grammy Nominee: Photos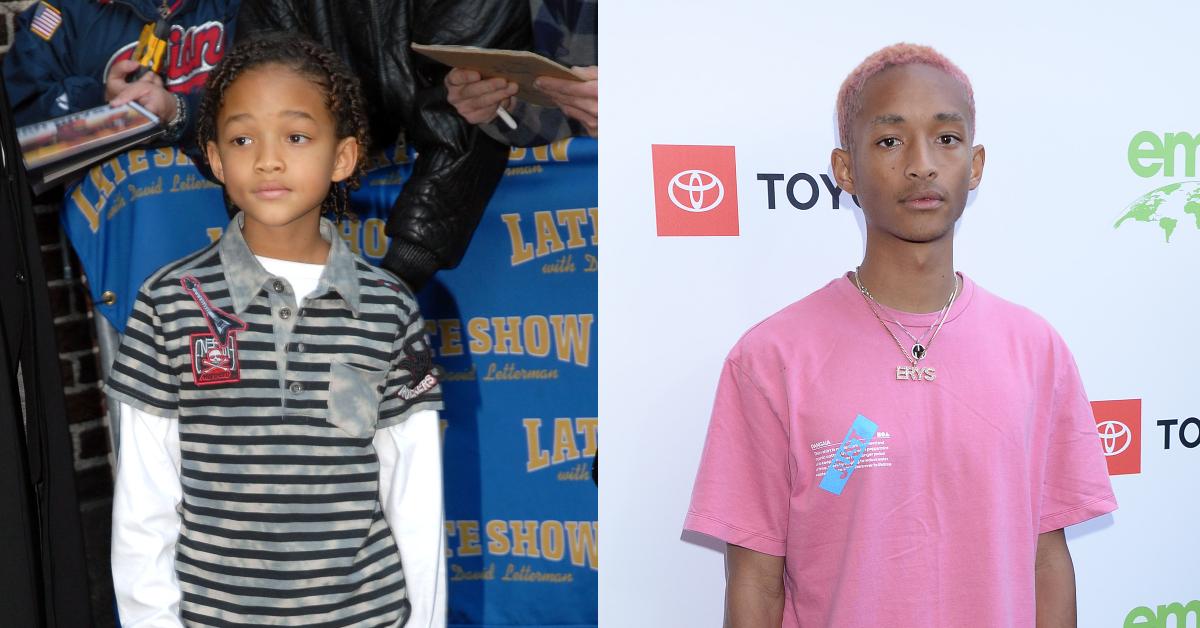 When both of your parents are famous, it can be hard to escape their shadow, but Will Smith and Jada Pinkett's son Jaden has done just that. The 23-year-old has made a name for himself over the years through various gigs, from starring roles in movies and eclectic fashion choices to his celebrity friendships and solo music.
Scroll down to relive his climb top the top!
Article continues below advertisement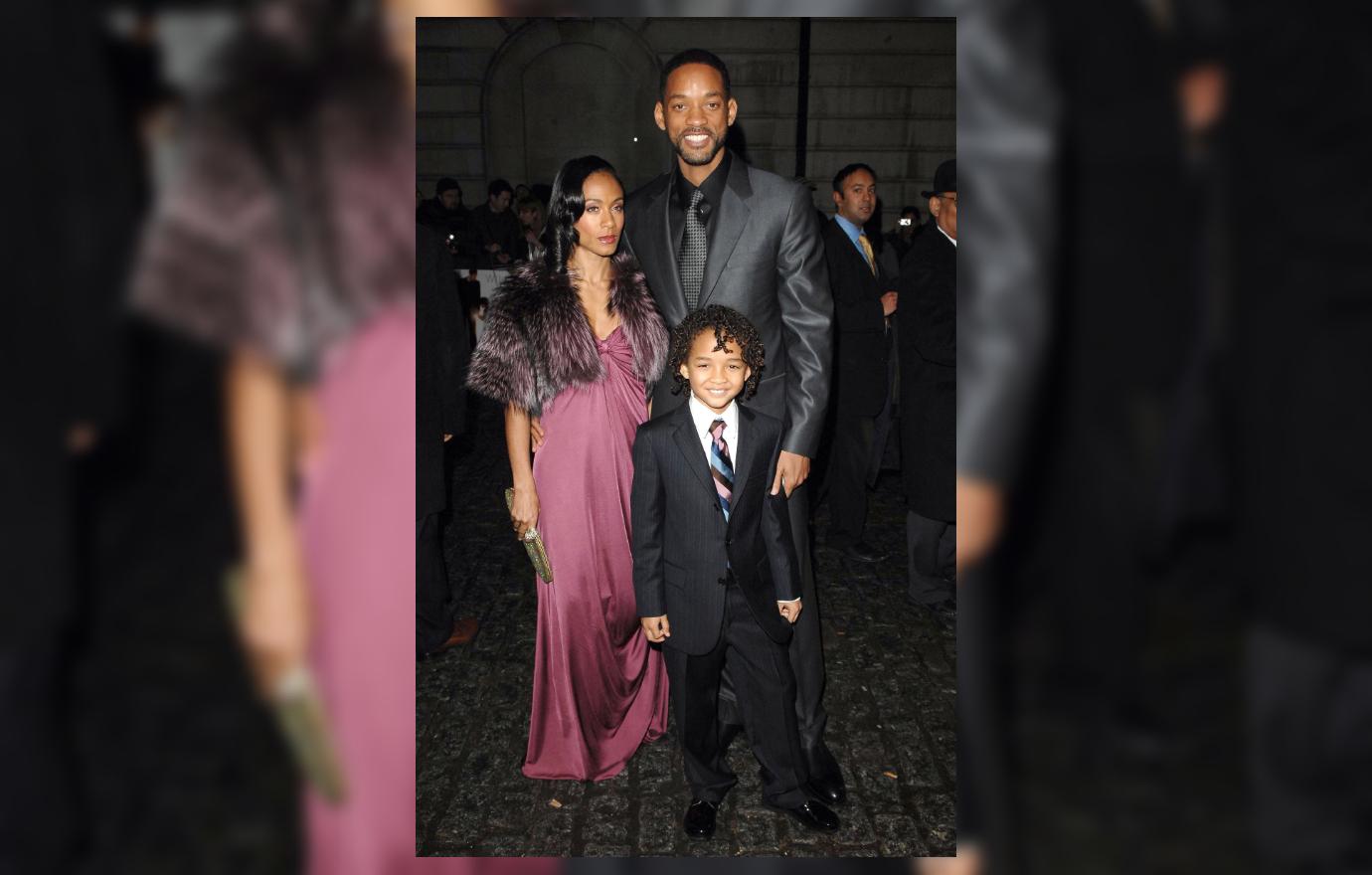 Smith made his film debut when he starred opposite his dad in 2006's The Pursuit Of Happyness, in which the pair played father and son on screen. At the time, Jaden had just one acting credit to his name.
The Fresh Prince Of Bel-Air alum received an Oscar nomination for his performance, and his tot was highly praised as well, receiving nominations at the Teen Choice Awards and the NAACP Awards.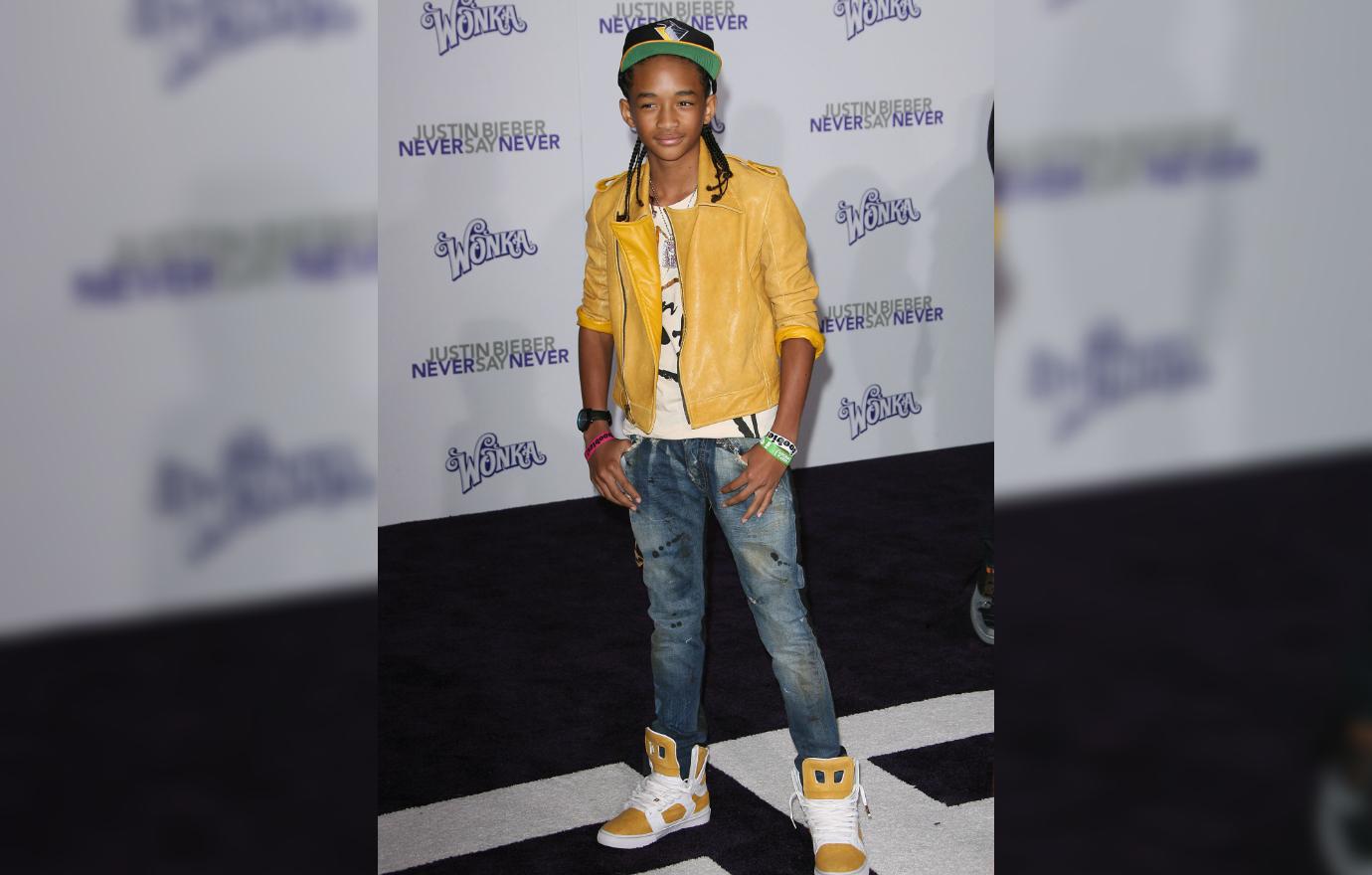 In 2010, the young actor rapped on Justin Bieber's tune "Never Say Never," which acted at the theme song for Jaden's movie The Karate Kid. The duet also lead to him appearing in the music video and the 28-year-old singer's concert movie Justin Bieber: Never Say Never.
The guys have been tight ever since and were just spotted partying at Coachella together.
Article continues below advertisement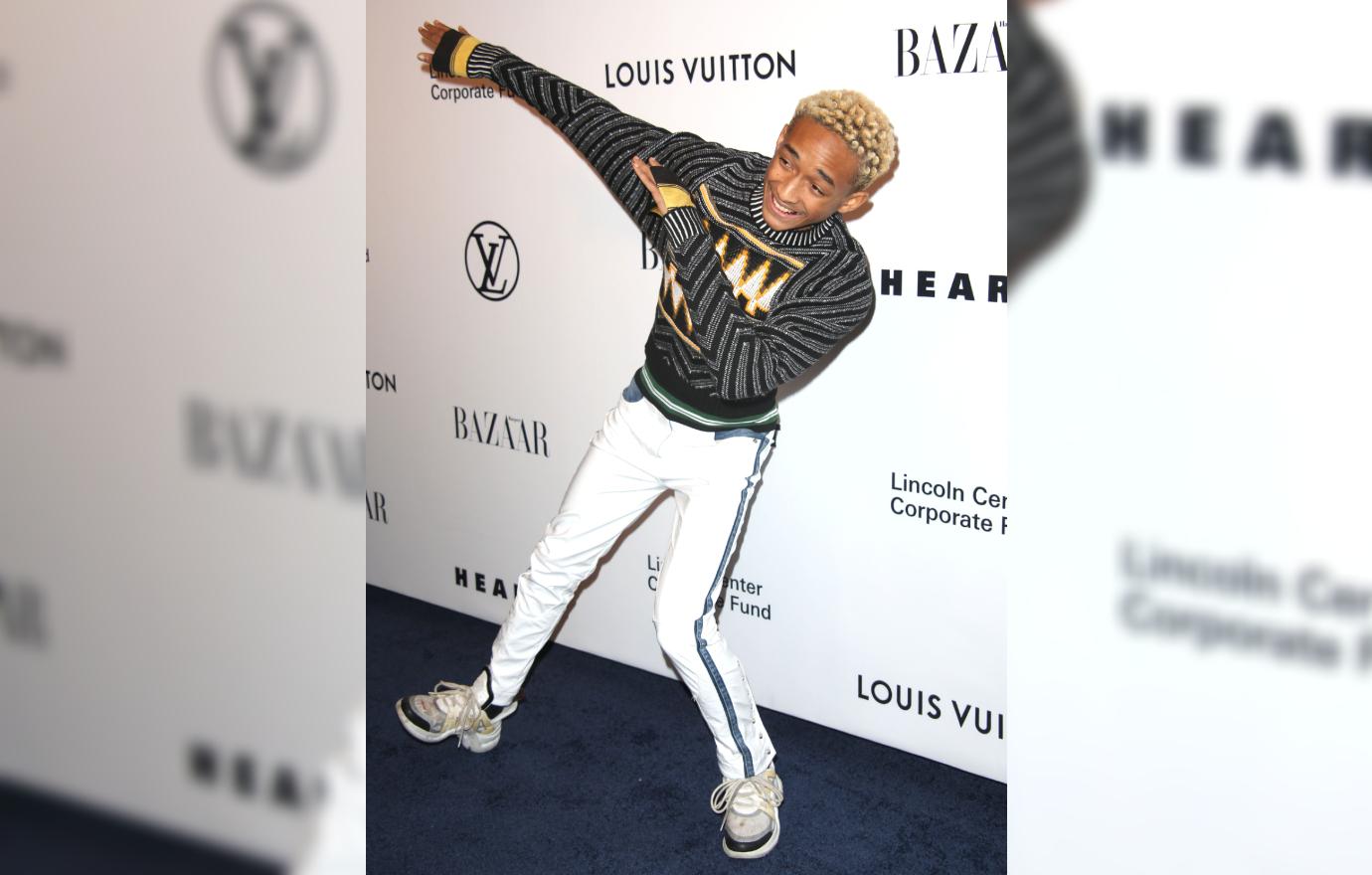 The star began dabbling in the fashion industry circa 2013, when he collaborated with Korean designer Choi Bum Suk to build a pop-up shop where customers can personalize their own threads.
He started to form an androgynous style in 2016 when he posed in a skirt for Louis Vuitton, making him the first LV model to do so. "In five years, when a kid goes to school wearing a skirt, he won't get beat up and kids won't get mad at him," he explained of the bold decision. "I'm taking the brunt of it so that later on, my kids and the next generations of kids will all think that certain things are normal that weren't expected before my time."
He then launched his gender neutral clothing line MSFTS. "The world is going to keep bashing me for whatever I do, and I'm going to keep not caring," the actor shared with NYLON. "I'm going to keep doing the same things — I'm going to keep doing more things. I'm going to take most of the blows for my fellow MSFTS."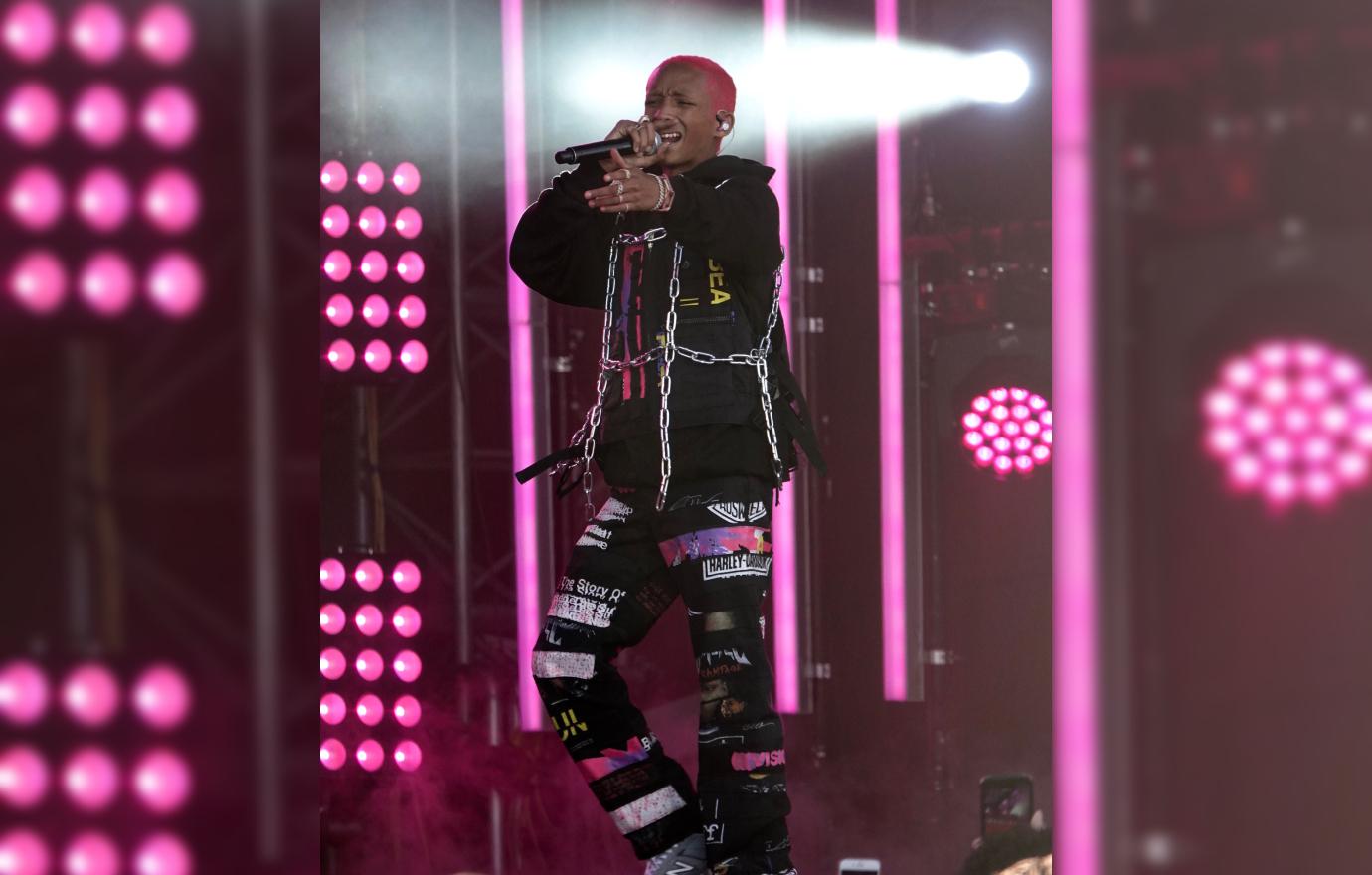 He continued on the music route and released a few mixtapes and an EP before debuting his first album Syre in 2017. A year prior, he nabbed a recurring role in Netflix's musical drama The Get Down.
The "Icon" crooner released two more albums, and aside from being an opening act, embarked on his headlining tour in 2018. Because he was listed as a featured artist on Bieber's 2021 disc Justice, he earned a Grammy nomination for Album of the Year.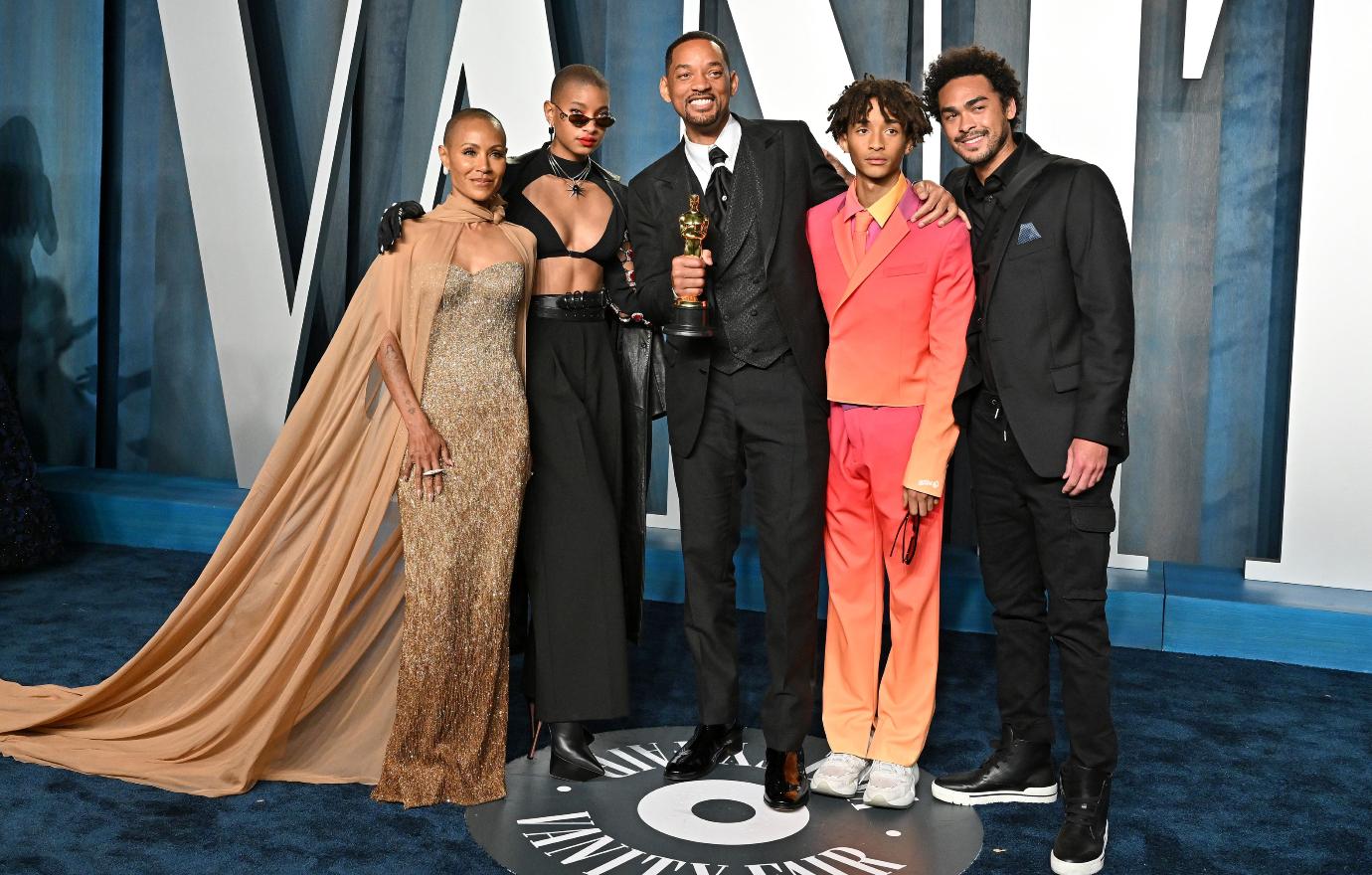 The vocalist has been caught in the crossfire lately after he made it known that he supported his dad Will when he slapped Chris Rock at this year's Oscars. "And That's How We Do It," he tweeted after the incident.
He's also been the butt of the joke after he expressed his distaste for his peers' interests.
"I am very happy that I spent my childhood with more adults than I did with kids my own age, because I was picking up more things from adults than I were [sic] from kids my own age," he said. "I'm just, like, 'Dude, like, oh my God. Can we talk about the political and economic state of the world, right now?' Can we talk about what's going on in the environment? Can we talk about other things?' I'm not satisfied at just, like, a party."