EXCLUSIVE
Major Mood Swings: James Corden Has 'Snapped At Just About Everyone' While On His Weight Loss Journey, Reveals Insider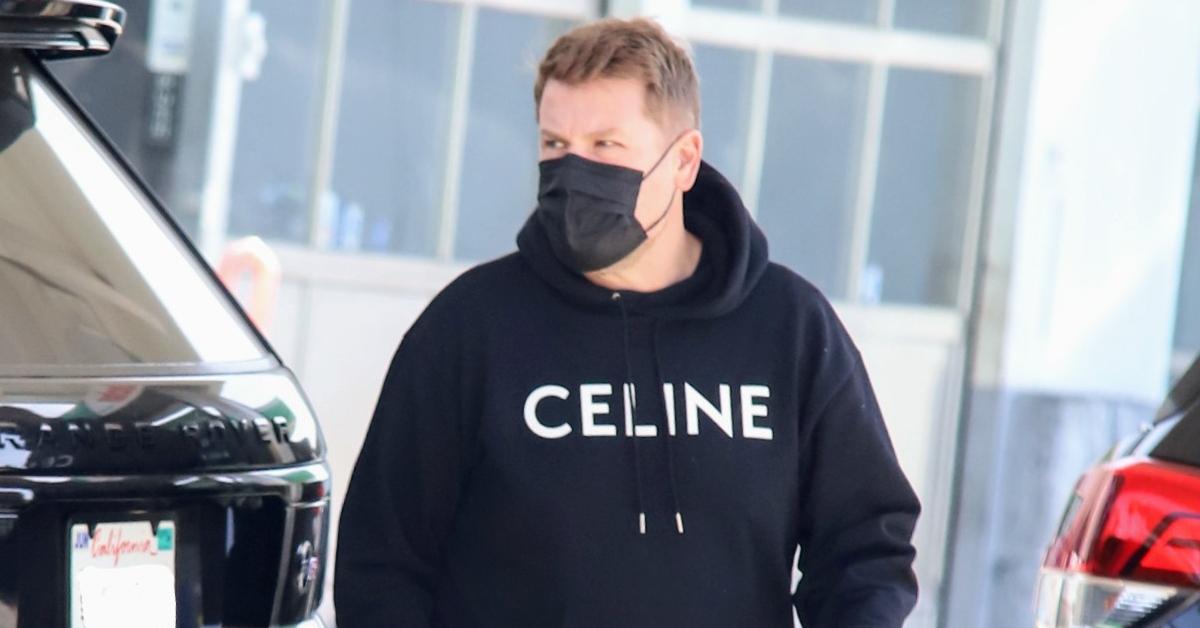 Hangry all the time! James Corden may be thrilled with his slimmer figure, but dieting has put the funnyman in one foul mood, dishes an insider.
Article continues below advertisement
The Prom star, 42, who admitted that he was "fed up with the way I look," has lost 20 pounds over the past three months.
"He looks great, but he hasn't been much fun to be around," spills the insider, adding that the normally chipper Late Late Show host can get "crabby" on the set.
Article continues below advertisement
Corden, who shares three kids with wife Julia Carey, "has snapped at just about everyone at some point this year," says the insider. "You can't blame him — overhauling your lifestyle is no easy feat — but people miss the jolly old James." And while the insider adds there are moments the actor thinks about ditching the diet, "he made such a big deal about getting healthy that he's got to see this through."
Article continues below advertisement
His mood aside, Corden has been quite open about his struggles with weight. During an appearance on Alan Clarkson's talk show, he said that he grew up as a "chubby" kid and had little motivation to run around.
"Where I grew up, you don't run unless you're being chased," he admitted.
Article continues below advertisement
Since then, Corden confronted his issues with his weight and signed a multi-year deal with WW (formerly Weight Watchers) to become a celebrity spokesperson and lose the extra pounds.
Article continues below advertisement
In a press release by WW, Corden talked about what made him take on the challenge and clearly didn't hold back any feelings.
"I want to change the way that I live. I want to be better for my children and for my family," Corden said in the press release. "I don't want to wake up tired, or feel embarrassed when I'm chasing my son on the soccer field and out of breath after three minutes. The weight is not the issue, it's the wellness of it I am ready to tackle."
Article continues below advertisement
Corden's also glad that he has got Carey's support. "My wife has been incredible with this, with my whole journey with food," he told Oprah Winfrey in February. "I'm on the start of a journey I'm determined to finish, and I'm certain I can."