NEWS
'I Love What They Did': Snoop Dogg Praises Donald Trump After His Last-Minute Presidential Pardons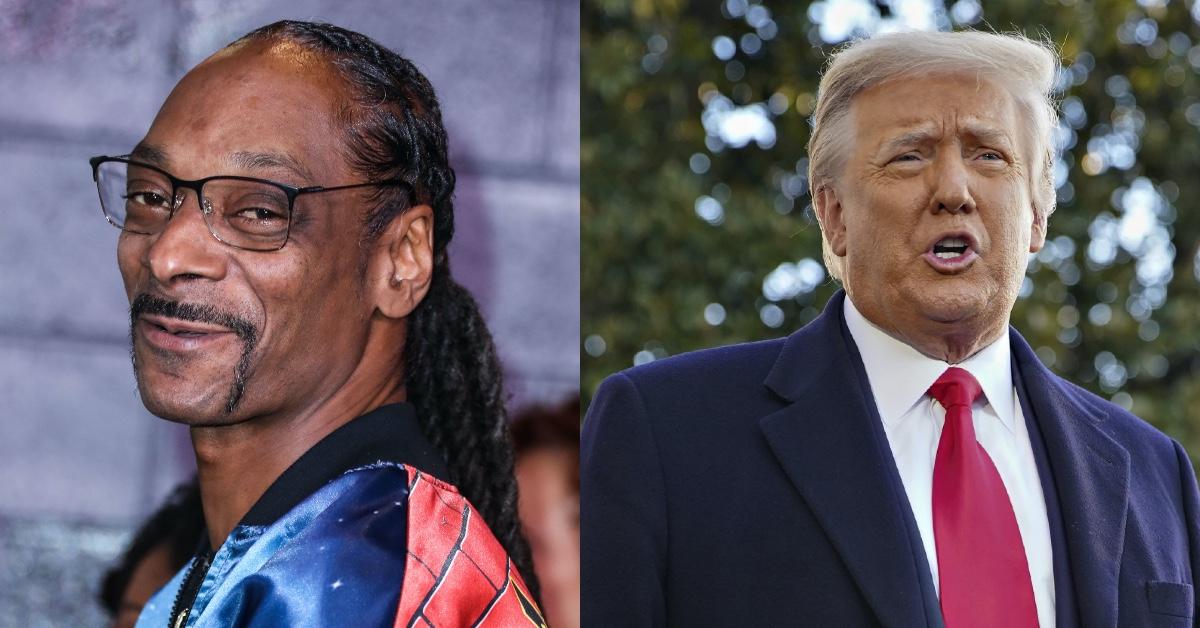 Foe turned friend? Snoop Dogg praised former president Donald Trump for his last-minute decision to grant clemency to Death Row Records co-founder Michael "Harry O" Harris before leaving office.
While the Hip Hop icon previously called Trump a "f*cking weirdo," Snoop had a change of heart after he commuted Harris, who had served 30 years of a 25-year-to-life sentence for conspiracy to commit first-degree murder.
Article continues below advertisement
"I love what they did," Snoop said of Trump and his team's decision on a recent Zoom call with prison reform activists Alice Marie Johnson and Weldon Angelo. Harris — who was slated to be released in June 2028 — heard the news of his release two days after the marijuana mogul was told of the decision.
Prior to the transition of power on January 20, Trump granted 73 pardons and 70 sentence commutations early Wednesday morning.
Article continues below advertisement
"They did some great work while they was in there and they did some great work on their way out. Let them know I love what they did," the "Young, Wild & Free" rapper said of Trump and his team. "It is amazing what the work of God can actually bring to life to make people understand that there is a God."
Article continues below advertisement
According to a statement released by the White House, Harris, 59, showed "exemplary prison record for three decades." The Death Row Records co-founder was said to have mentored several prisoners about becoming an entrepreneur. Harris also reportedly completed business and journalism degrees during his time behind bars.
Article continues below advertisement
Johnson, who wrote a book in May 2019, was released by Trump in 2019 with the help of reality-star-turned-prison-advocate Kim Kardashian. Angelos — who was released in December — cited Ivanka Trump as playing a huge part in Harris' pardon.
"The credit on this one goes to Ivanka Trump because Ivanka Trump was not going to take no for an answer," he allegedly said on the Zoom call, before noting that Ivanka "did this for Alice Johnson and this is a huge win for hip-hop."
Snoop's recent comments came after he bashed the former president multiple times in the months leading up to the 2020 presidential election.
"Donald Trump is a f*cking weirdo," the "Gin N Juice" rapper said in a video on Twitter in June. "If you voted for him, I don't have no problem with that. But if you're still with him, f*ck you."
The New York Post was the first to report Snoop's praise of the former president.