NEWS
Tiger King Joe Exotic Is Outraged Donald Trump Did Not Pardon Him — But Carole Baskin Says He's 'Right Where He Belongs'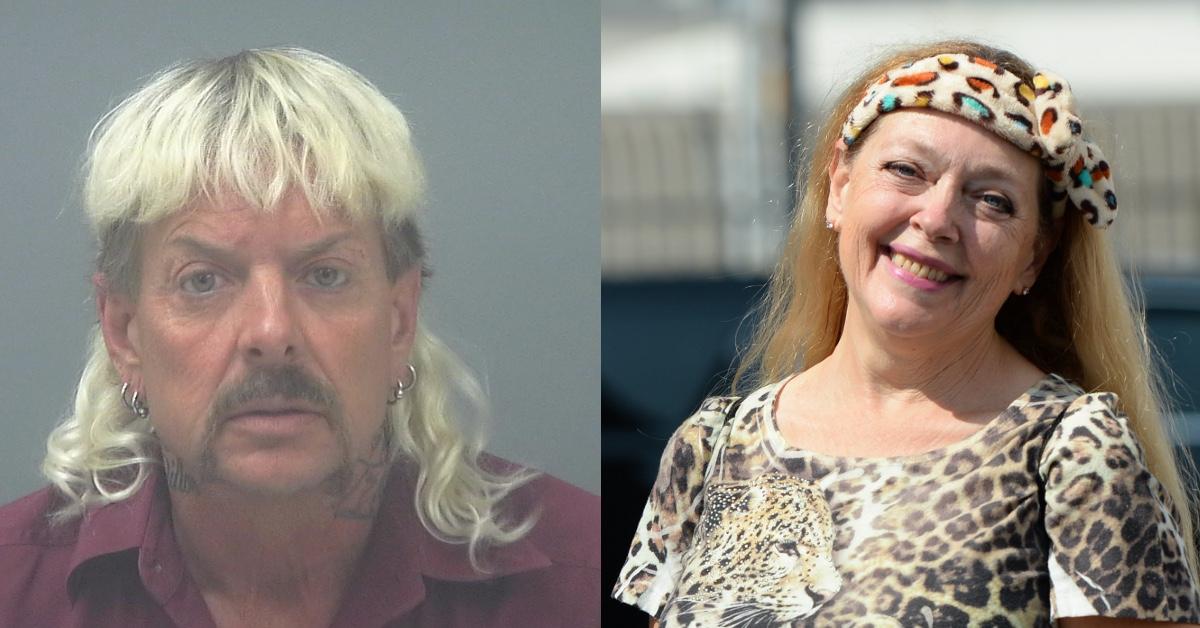 Tiger King stars Joe Exotic and Carole Baskin have spoken out after the zookeeper failed to receive a presidential pardon from Donald Trump during his last days of presidency.
Exotic — who became notorious for his murder-for-hire plot against nemesis Baskin and an outrageous personality on the hit Netflix docuseries — threw shade at the former president after he requested help from Trump multiple times.
Article continues below advertisement
"I was too innocent and too GAY to deserve a Pardon from Trump," the 57-year-old tweeted on Inauguration Day.
"I only mattered to Don Jr. when he needed to make a comment about me to boost his social media post," the convicted felon wrote, referencing when Donald Jr. shared a meme of his own father's face superimposed on Exotic's mugshot photo last year.
Article continues below advertisement
"Boy were we all stupid to believe he actually stood for Equal Justice? His corrupt friends all come first," Exotic, whose real name is Joseph Maldonado-Passage, concluded in his tweet.
The Netflix star is currently serving a 22-year sentence after he was found guilty of animal abuse and trying to hire someone to kill animal rights activist Baskin.
Article continues below advertisement
While Trump granted 73 pardons and 70 sentence commutations early Wednesday morning, he ultimately decided not to help out Exotic after his multiple attempts at reaching out to the former president.
Exotic was obviously not pleased with Trump's decision; however, Baskin said Exotic is receiving the "equal justice" he deserves.
"I'm taking a deep breath because I feel such a sense of relief," she told Fox News on Wednesday. "From the very time that he was sentenced I have worried about there being a presidential pardon that could undo all of the hard work that went into bringing this person to justice.
"When today at noon a new president was sworn in, I felt like I was finally safe from that threat," she added.
Article continues below advertisement
"Tigers are the world's favorite animal and Joe Schreibvogel Maldonado Passage is right where he belongs: in a cage," Baskin told BuzzFeed.
Last March, the disgraced zookeeper released a video proclaiming his innocence to Trump while asking to be pardoned. He later sent a lengthy letter to the former president where he claimed he had been sexually abused in prison.
After his application for a pardon was rejected, Exotic filed a lawsuit against the Department of Justice in December, accusing the department of throwing away his letter before Trump could read it.
As OK! recently reported, some of the high-profile people who were granted a pardon by Trump included rappers Kodak Black and Lil Wayne, Death Row Records co-founder Michael Harris, art dealer and collector Hillel Nahmad and more.