Janet Jackson Documentary In The Works Exposing Those Who 'F**ked Over' The Singer Following 2004 Super Bowl Nip Slip Debacle, Insider Dishes
After the success of the explosive documentary Framing Britney Spears — which highlighted the "Toxic" singer's rocky rise to fame, her controversial relationship with ex Justin Timberlake and her messy ongoing legal conservatorship battle — it is now being reported that the producers behind the hit docuseries are planning an exposé on Janet Jackson's infamous 2004 Super Bowl halftime show.
Article continues below advertisement
According to a source, the upcoming documentary is "going to be all about the fallout and the suits who f**ked over Janet [at] Viacom," the company that owned MTV — which produced the halftime show — and CBS, which broadcast the game. "They're reaching out to everyone who was involved: dancers, stylists, directors. Everyone."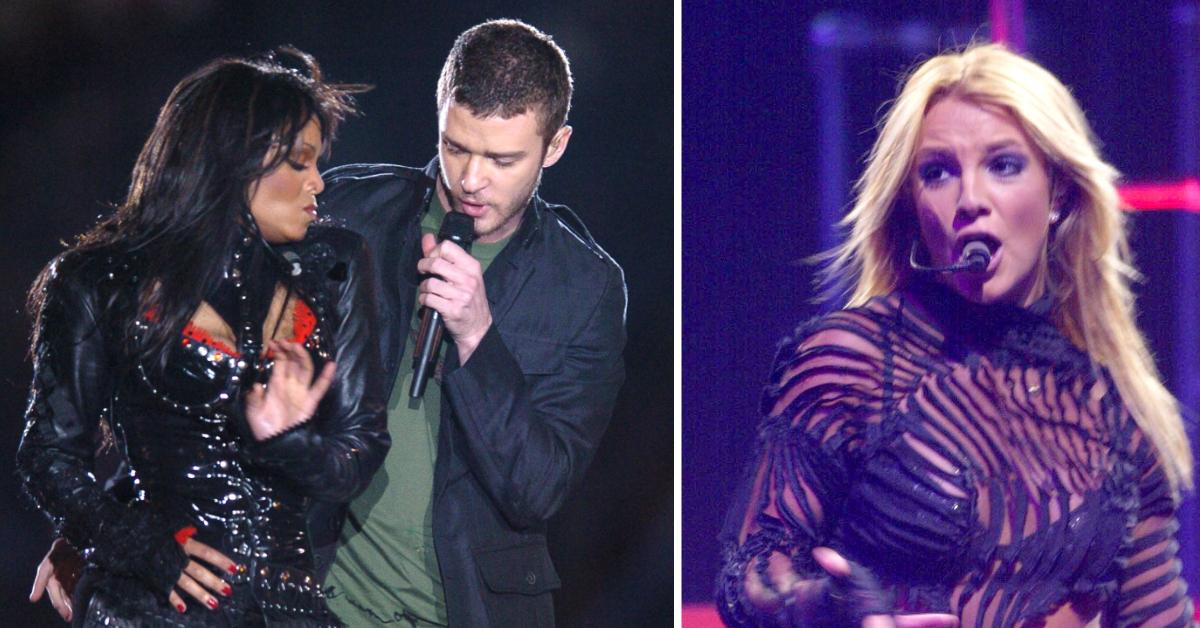 Article continues below advertisement
Framing Britney Spears shocked audiences after it premiered due to the poor treatment of pop icon Britney Spears by the media and by her ex, Timberlake. Many accused the former boybander of smearing the pop star's name after their bombshell split (the two famously dated for four years from 1998-2002) and claiming she cheated on him, with her reputation taking a blow.
Article continues below advertisement
Fans of Spears also demanded that the former *NSYNC member apologize to Jackson for the fallout she received after their notorious Super Bowl Halftime Show together, which many believed boosted his career while simultaneously derailing hers.
Adding fuel to the fire is that the infamous nip slip seen around the world at the 2004 Super Bowl, OK! learned, was a stunt masterminded by Timberlake to one-up his ex, Spears — who had recently made headlines for smooching Madonna at the MTV Video Music Awards.
Article continues below advertisement
Stylist Wayne Scot Lukas — who prepped Jackson's look for the big performance — revealed that Timberlake "insisted on doing something bigger than their performance. He wanted a reveal," alluding to the "SexyBack" singer planning to cause a stir during the halftime show.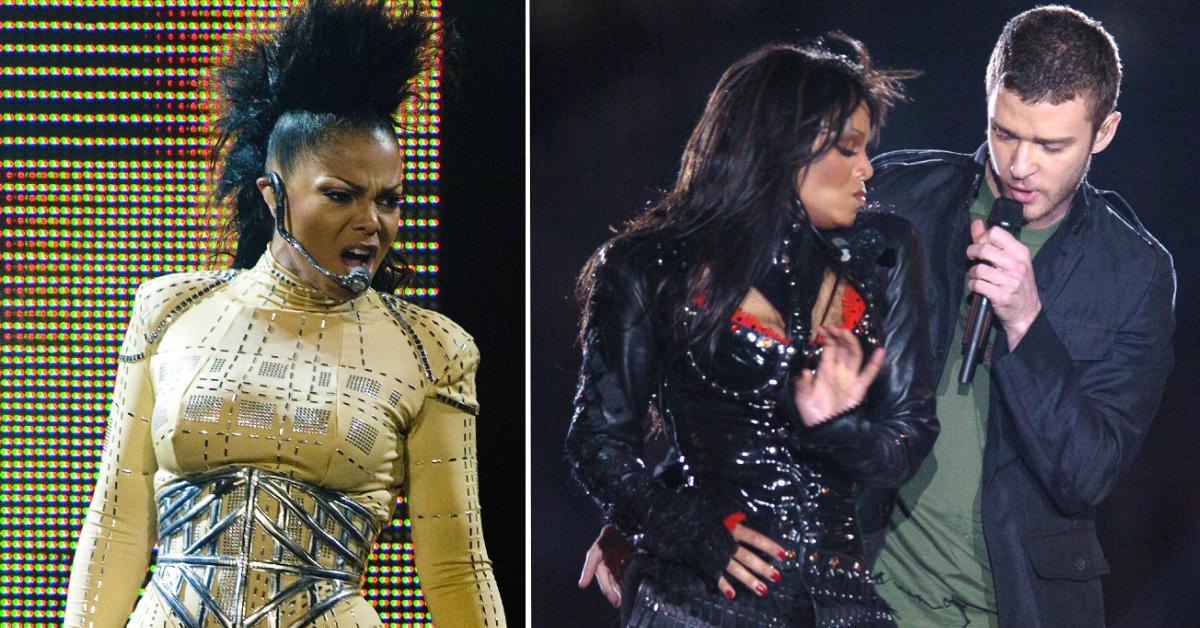 Article continues below advertisement
Lukas claimed the original plan involved Timberlake stepping on the back of Jackson's dress to expose a pearl G-string. "Janet was going to be in a Rocha dress, and [Justin] was going to step on the back of her dress to reveal her butt in this pearl G-string," he said, adding that "the outfit changed a couple of days before" the big show and "you saw the magic." In the end we saw the "Mirrors" singer tearing off part of Jackson's dress, briefly exposing her breast.
Article continues below advertisement
Timberlake went on to famously label the incident a "wardrobe malfunction," but Lukas says it was anything but. "I wouldn't call it a wardrobe 'malfunction' in a million years. It was the most functioning wardrobe in history. As a stylist, it did what it was intended to do," he declared.
It is unclear if Timberlake or Jackson will participate in the sure to be explosive documentary, but Left/Right TV — the production company behind Framing Britney Spears — is reportedly dead set on making it either way. "They did the Britney doc without [Spears], and there's been more interest in the Super Bowl since that documentary premiered and Justin apologized to [both Spears and Jackson recently]," the source added.
Article continues below advertisement
The bombshell exposé will reportedly also cover disgraced former CBS CEO Les Moonves — he was forced out in 2018 after multiple women came forward accusing him of sexual misconduct — and his rumored obsession with ruining Jackson's career after the Super Bowl debacle.