NEWS
Stylist Claims Justin Timberlake Planned Janet Jackson's Super Bowl 'Wardrobe Malfunction' To Show Up Ex Britney Spears, He 'Wanted A Reveal'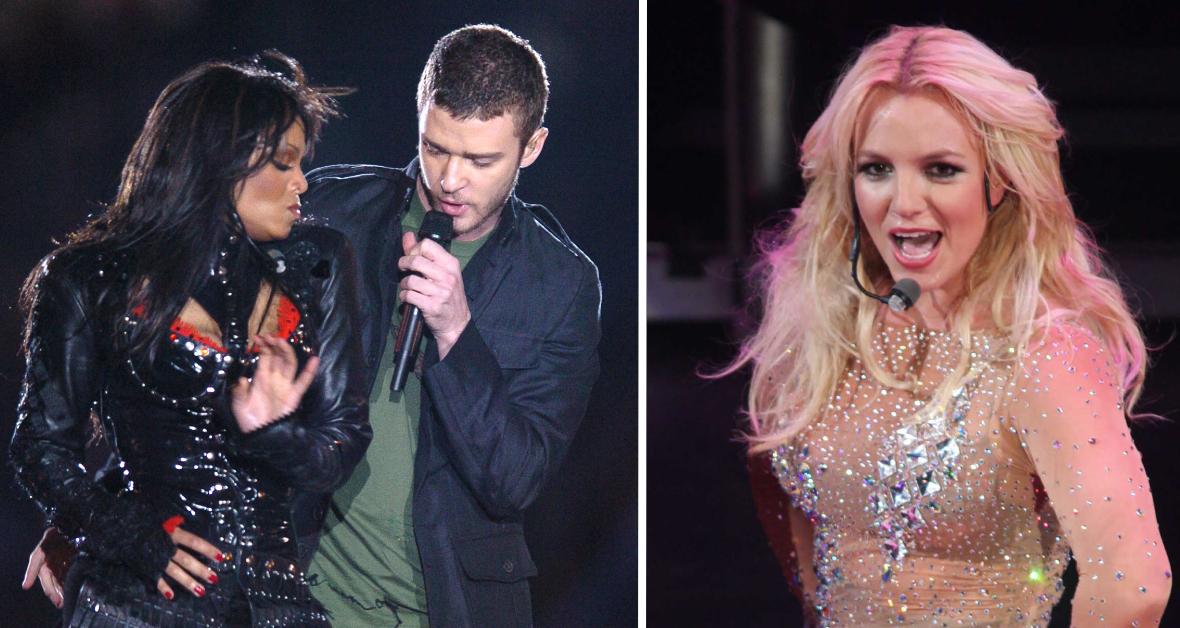 The infamous nip slip seen around the world at the 2004 Super Bowl, that many will argue derailed Janet Jackson's pop career, is now being revealed as a stunt Justin Timberlake planned to one-up his ex, Britney Spears — who had recently made headlines for smooching Madonna at the MTV Video Music Awards.  
Article continues below advertisement
Stylist Wayne Scot Lukas — who prepped Jackson's look for the big performance — is now saying that Timberlake "insisted on doing something bigger than their performance. He wanted a reveal," alluding to the "SexyBack" singer wanting to cause a stir during the halftime show.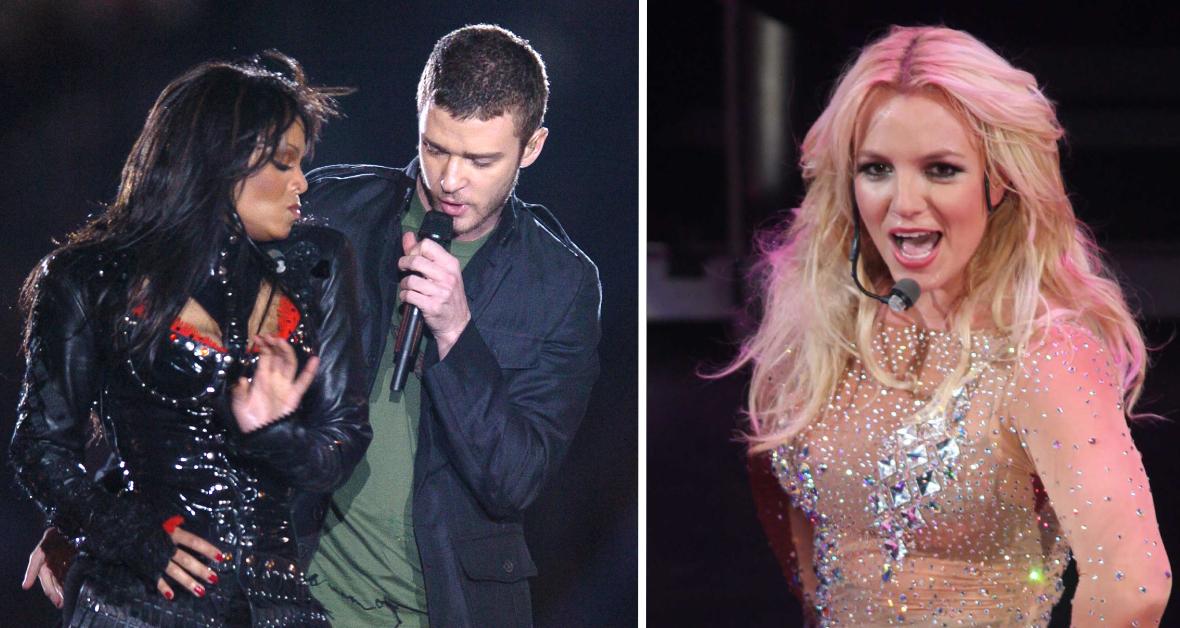 Article continues below advertisement
Lukas claims the original plan involved Timberlake stepping on the back of Jackson's dress to expose a pearl G-string. "Janet was going to be in a Rocha dress, and [Justin] was going to step on the back of her dress to reveal her butt in this pearl G-string," he said, adding that "the outfit changed a couple of days before" the big show and "you saw the magic." In the end we saw the "Mirrors" singer tearing off part of Jackson's dress, briefly exposing her breast.   
Article continues below advertisement
Timberlake went on to famously label the incident a "wardrobe malfunction," but Lukas says it was anything but. "I wouldn't call it a wardrobe 'malfunction' in a million years. It was the most functioning wardrobe in history. As a stylist, it did what it was intended to do," he declared.   
After the release of the explosive documentary Framing Britney Spears earlier this year, fans of Spears slammed her ex-boyfriend, Timberlake (they famously dated for four years from 1998-2002) for the way he treated her — and demanded he apologize to Jackson for ruining her career after their infamous Super Bowl Halftime Show together.     
Article continues below advertisement
After mixed messages of if Timberlake would address his past bad behavior, the Palmer star issued a formal apology on February 12. "I am deeply sorry for the times in my life where my actions contributed to the problem, where I spoke out of turn, or did not speak up for what was right. I understand that I fell short in these moments and in many others and benefited from a system that condones misogyny and racism," he said.  
Timberlake continued: "I specifically want to apologize to Britney Spears and Janet Jackson both individually, because I care for and respect these women and I know I failed. I care deeply about the wellbeing of the people I love and have loved. I can do better and I will do better."  
Article continues below advertisement
Article continues below advertisement
"You're so special to me and I want to thank all of you for making Control number one once again," the 54-year-old icon gushed to her fans. "I never, never in a million years, I would never think that this would happen. I really appreciate you and I love you so, so much. Thank you." 
Page Six was the first to report stylist Wayne Scot Lukas's claims.