Janet Jackson Shows Support To Britney Spears As Pop Star Dances To 'That's The Way Love Goes' Amid Conservatorship Battle
Like a moth to flame! When Britney Spears posted a video featuring a song by Janet Jackson on Instagram, her post received a visit from none other than the icon herself.
Article continues below advertisement
On Wednesday, August 4, Spears shared a clip of herself modeling two separate orange dresses as Jackson's "That's The Way Love Goes" played in the background.
"Okay so you guys have been seeing lots of me dancing in my living room the past two years …. But I just wanted to wear heels and a dress today," the 39-year-old captioned the post alongside an array of emojis. "Psssss orange is the new black."
Article continues below advertisement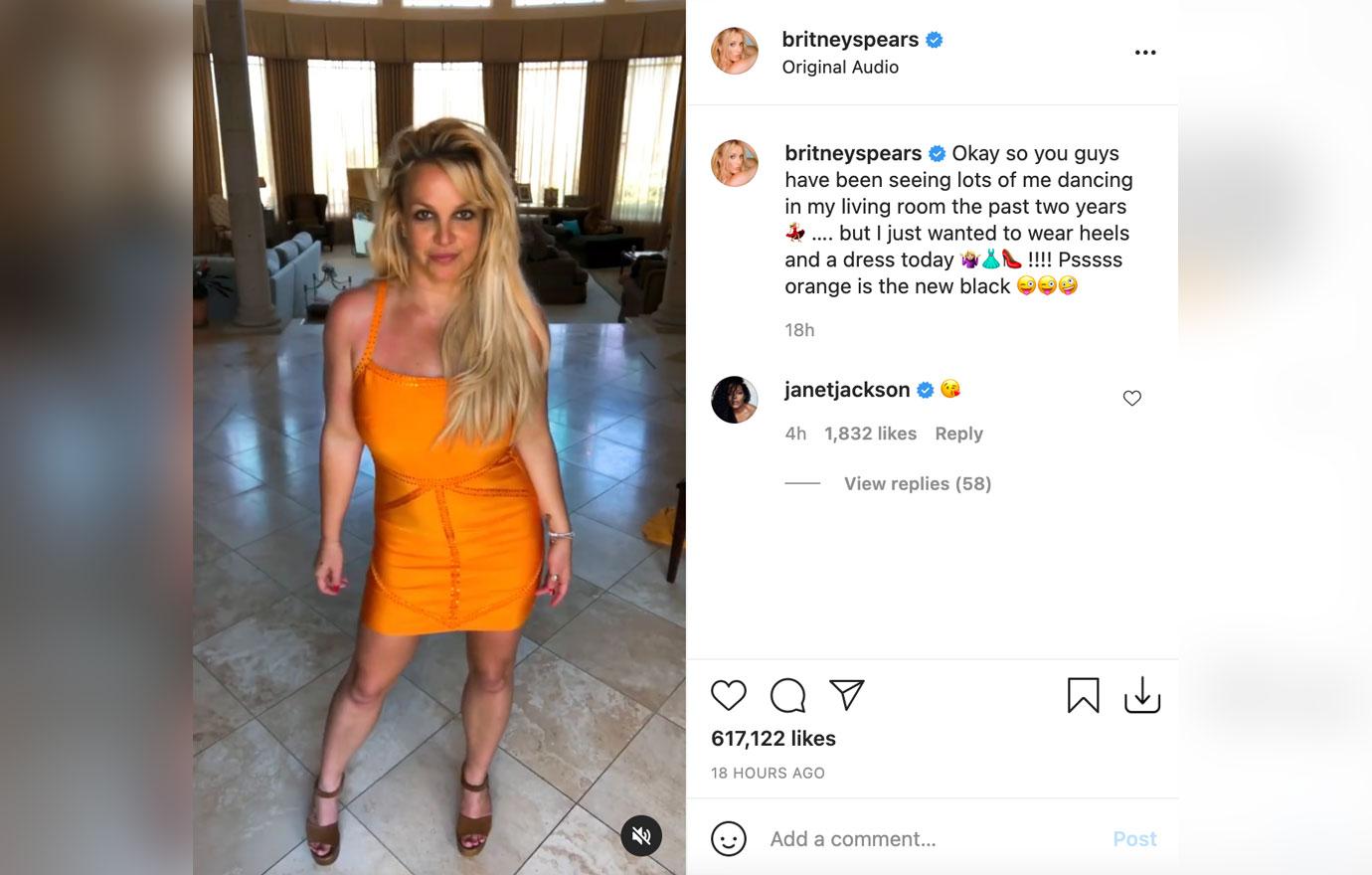 A day later, the post caught the attention of the "Nasty" singer, 55, who simply commented a kissy face emoji.
Article continues below advertisement
Per usual, fans quickly speculated whether there was more to Spears' post than she let on. "Orange. Oh my god she's in orange!! That's like…what they use for caution signs and traffic cones. What is she warning us about?!??!" one fan asked, while another wrote, "What is the subliminal message is this?"
Article continues below advertisement
Some fans wondered whether her statement about orange being the new black — likely inspired by Netflix's Orange Is The New Black, a series about a group of women serving time in prison — was a thiny-veiled reference to her statement that she believes her father, Jamie Spears, "should be in jail" amid her controversial conservatorship.
Meanwhile, Jackson stopping by to leave some love on Spears' post wasn't lost on those who keep up with pop culture. Though they are both music icons, Spears and Jackson also share someone in common: Justin Timberlake.
Article continues below advertisement
Spears and Timberlake, 40, dated from 1999 to 2002. The former NSYNC singer famously alluded that the mom-of-two cheated on him in his 2002 music video for "Cry Me A River".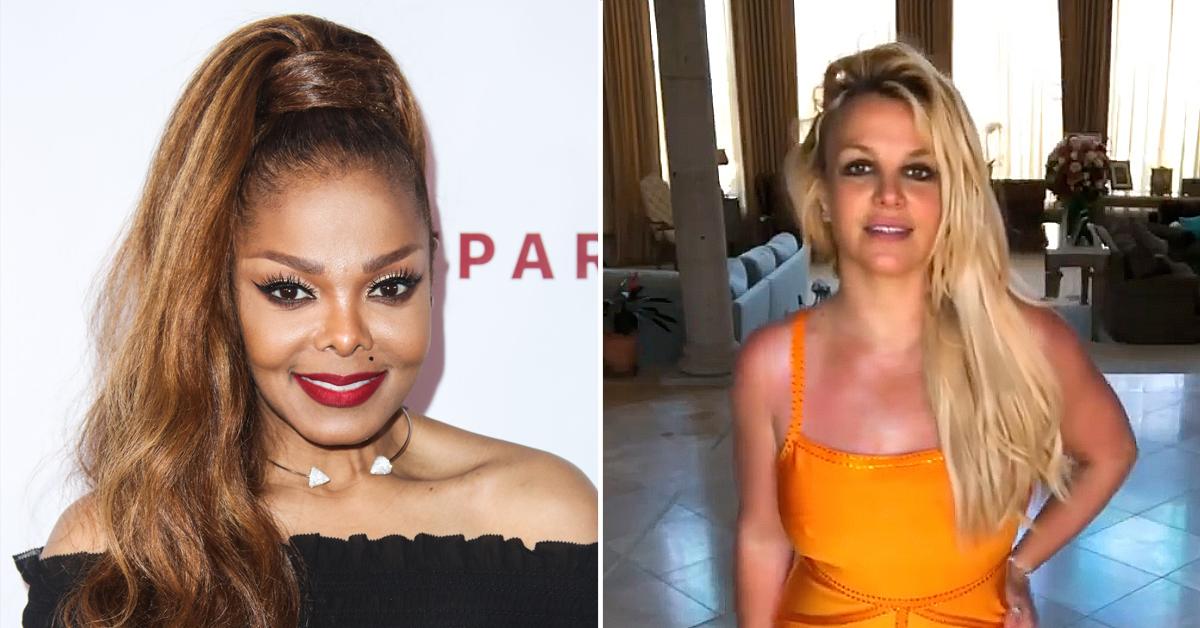 Article continues below advertisement
Meanwhile, Timberlake and Jackson made headlines in 2004 during their Super Bowl halftime performance when the former boy band singer exposed her breast on live television. The "Rhythm Nation" songstress famously took the brunt of the scandal — but as OK! previously reported, a stylist alleged that Timberlake had orchestrated the whole thing.
Earlier this year, Timberlake publicly apologized to both women following the release of Framing Britney Spears. "I am deeply sorry for the times in my life where my actions contributed to the problem, where I spoke out of turn, or did not speak up for what was right. I understand that I fell short in these moments and in many others and benefited from a system that condones misogyny and racism," he wrote in a statement published on Instagram. "I specifically want to apologize to Britney Spears and Janet Jackson both individually, because I care for and respect these women and I know I failed."
Article continues below advertisement