'That's Just Really Not Me Anymore': Jeffree Star Reflects On 'Acting Childish And Stupid' In YouTube Scandals
Turning over a new leaf? Jeffree Star has opened up about being involved in YouTube drama over the years — and ultimately, stepping away from the controversy.
Article continues below advertisement
The 35-year-old — who first rose to fame on MySpace — pursued a music career before delving into beauty vlogging on YouTube and launching Jeffree Star Cosmetics. However, the influencer was often involved in disputes with other content creators, including Shane Dawson, James Charles and Tati Westbrook amid a controversial past.
But, he's a changed man now. "That's just really not me anymore," he told E! News.
Article continues below advertisement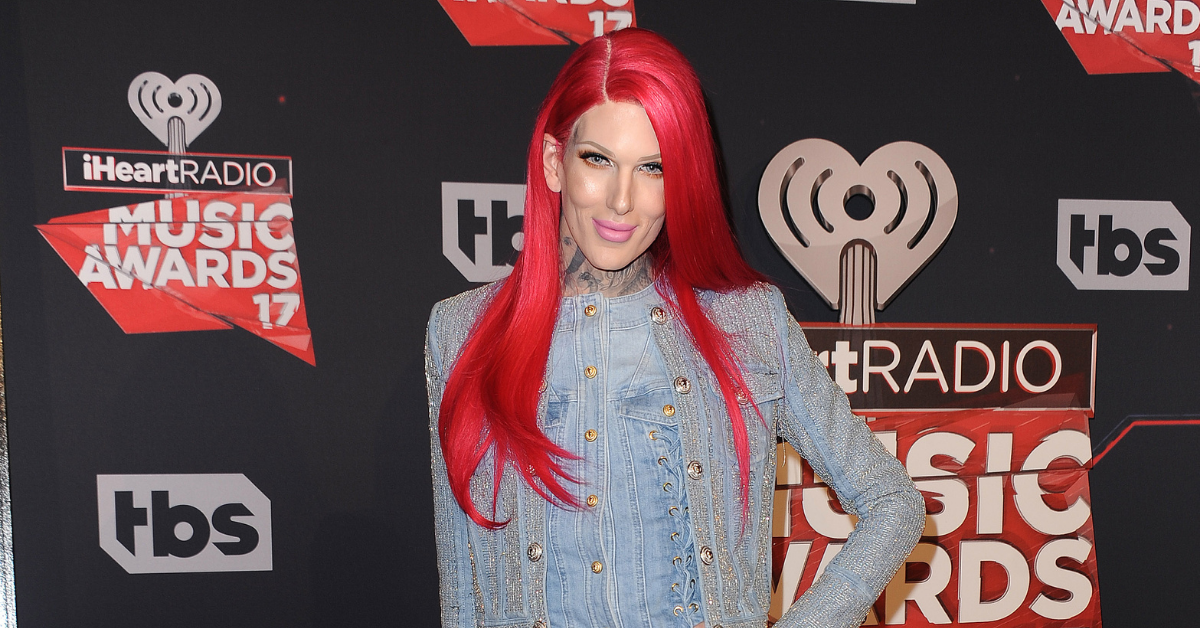 Article continues below advertisement
"I think that's kind of hard for people to understand because I was [involved] in a lot of drama and a lot of it wasn't my doing," Star explained. "A lot of it was me entertaining things that I shouldn't have, and acting childish and stupid and letting emotions get the best of me."
After some "self-reflection," Star admitted that he's realized his online persona played into a Mean Girls' "Regina George character."
Article continues below advertisement
Nowadays, Star is focused on positivity. "I know that may sound like a crock of s**t from one of the most dramatic people in the makeup industry, but I'm generally in a really good place mentally, and I definitely wasn't before," he continued.
Article continues below advertisement
Star attributed lashing out publicly to not knowing "how to react" to controversy and believing, "I always owed everyone an explanation." In response to drama, Star would post videos telling his side of the story — but, "It really got me in trouble a lot of the times."
Article continues below advertisement
Star — who has relocated from Los Angeles to Wyoming — said he's since learned how to "control my emotions."
"I honestly keep to myself and I don't really engage in the beauty world anymore," he revealed. "I have zero contact with all of those people."
Article continues below advertisement
The vlogger wants "people to see my growth," noting: "I think sometimes the drama has really overshadowed the entrepreneurship that I'm about, and coming from nothing and being homeless and making it this far. I'm really proud of myself and I'm just thankful that I could still inspire so many people with my life."
In April, Star was involved in a "really, really scary" car accident where he broke vertebrae in his spine. He is currently still in a brace. The makeup mogul is grateful to have survived, but said the experience was "emotionally and mentally, a lot."
Article continues below advertisement
"I think, me being a very sarcastic person I usually could make a lot of jokes about it but it was actually really awful," Star admitted following an "intense" few months.
Article continues below advertisement
With Pride month underway, Star also shared that he's partnered with TheOD Foundation to help LGBTQ+ people who are currently or formerly incarcerated, and those serving alternate forms of criminal supervision: "It's time to use my voice in a bigger way to really help people that aren't getting enough reach."
Jeffree Star Cosmetics will donate a portion of sales from the upcoming Rainbow Collection to THEOD Foundation as well as a $25,000 pledge.