COUPLES
Kim Kardashian Posts Cryptic Message — But Her Family Remains Tight-Lipped About Kanye West Divorce Rumors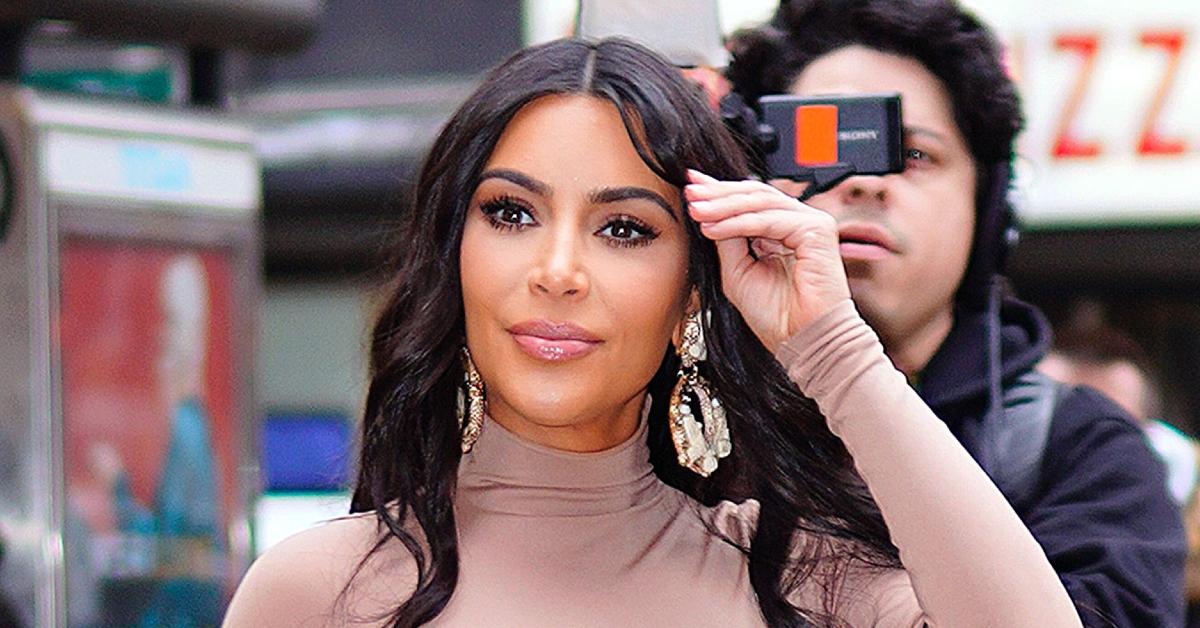 Reality star Kim Kardashian has been less active than usual on social media as the rumors that she is set to divorce Kanye West still rage on. However, Kardashian popped up on our feeds once again — but this time around, no one mentioned the drama happening behind the scenes.
Article continues below advertisement
In the picture, Kardashian posed with her hands in her pockets — and her ring finger was noticeably not in the snap. The KUWTK star had her dark tresses up in a sleek ponytail, while wearing a sheer shirt, hoop earrings and high waisted jeans.
"11:11 💫🤷🏻‍♀️," she captioned the shot.
Article continues below advertisement
"Cutie," sister Kylie Jenner gushed. "Lil cutie," Olivia Pierson echoed.
"Looking beautiful, Kim," one fan wrote. "Queen," another said.
On January 11, fans couldn't help but notice that Kardashian was not wearing her wedding ring when she promoted her Skims line. "LAUNCHING JAN 14: @SKIMS Hosiery," she wrote. "We're changing the game and launching gravity defying tights and hosiery solutions that sculpt, smooth and never lose their shape."
In the second snap, Kardashian touched her face with a noticeably bare hand.
Article continues below advertisement
Article continues below advertisement
This also isn't the first time Kardashian has been spotted ringless, as she was seen out and about last week without it as well.
"None of the Kardashians do anything without it all being meticulously planned out," a source revealed.
Article continues below advertisement
Article continues below advertisement
"Kanye isn't going to change, and neither is Kardashian," another source said. "So the question is, can they both accept the current situation. Staying married but living apart?"
Since Kardashian still loves West, there have been reports that the couple is trying to salvage their marriage or at least stay on good terms.
Recently, the Kardashian-Jenner clan have been busy filming the last episodes of Keeping Up With the Kardashians.
The famous brood have been avoiding the rumors, and instead they've been reminiscing about the end of their iconic E! show, promoting products and posting workout clips on their Instagram Stories, which is no different than what they usually upload.
Article continues below advertisement