NEWS
How Did The Jeffree Star-Kanye West Dating Rumor Start In The First Place, And Will His Drama With The Kardashians Ever End?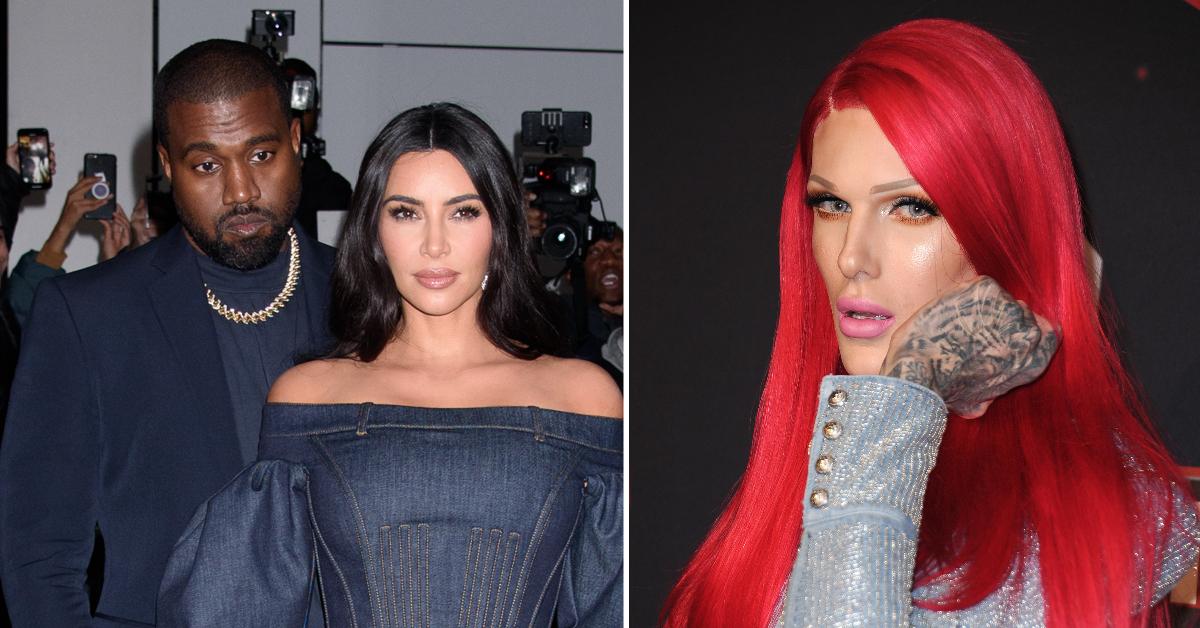 Article continues below advertisement
Louise started the gossip by posting a video as the divorce reports surfaced. "This whole divorce comes as no surprise," she claimed. "Kanye's been hooking up with a very famous beauty guru. Male beauty guru. A lot of people in the scene have known for a while."
Star — who is currently living in Wyoming, as is West — added fuel to the fire when he posted a photo with a snowy backdrop, teasing fans by asking them to guess who was behind the camera. But shortly after, he came clean.
Article continues below advertisement
"I like very tall men," he clarified, noting that he's currently single and he's never spent time with the rapper. Star went on to outright call the gossip a "lie," as well as "stupid" and "really funny."
"If Kris Jenner orchestrated all this, Happy New Year, sweetie girl," he quipped. "I get why people are really laughing about this. In an old song of mine from 2009 called 'B***h Please!' I say a line about Kanye. But it was very like Eminem. I mentioned like 50 celebrities."
Article continues below advertisement
Longtime Kardashian fans were skeptical of the buzz to begin with, as Star has been feuding with the famous family for years.
In 2016, Star dissed some of the products that Kylie Jenner released in her first makeup collection. He reviewed her lip glosses, declaring they "suck" and he was "bored" with its apparent lack of originality. The following year he dissed Kardashian's KKW Beauty line as well.
Article continues below advertisement
But Star took things a step further when Khloé Kardashian's personal drama played out for the world to see. In March 2019, it was revealed that the Keeping Up with the Kardashian star's on-again, off-again boyfriend and baby daddy Tristan Thompson cheated on her with Jordyn Woods, a model who's also Jenner's best friend.
"Learn to co-parent on a healthy level and stop acting like your man isn't trash either…" Star wrote to Kardashian on Twitter after the scandal spread. "Thank you, now shut the f*** up." He then posted another video swearing that Thompson had been unfaithful to Kardashian for months.
Later that year, the YouTube star dissed Jenner one more time when she was labeled by Forbes as the world's youngest self-made billionaire. Star claimed the publication had actually approached him first to be on the cover, but he declined. Star also gave a dismal review to Kylie's skincare collection.
Will the drama ever end?