NEWS
Jeffree Star Denies 'Sleeping' With Kanye West, But Reveals He Has A 'Wild Amount Of Rappers' Messaging Him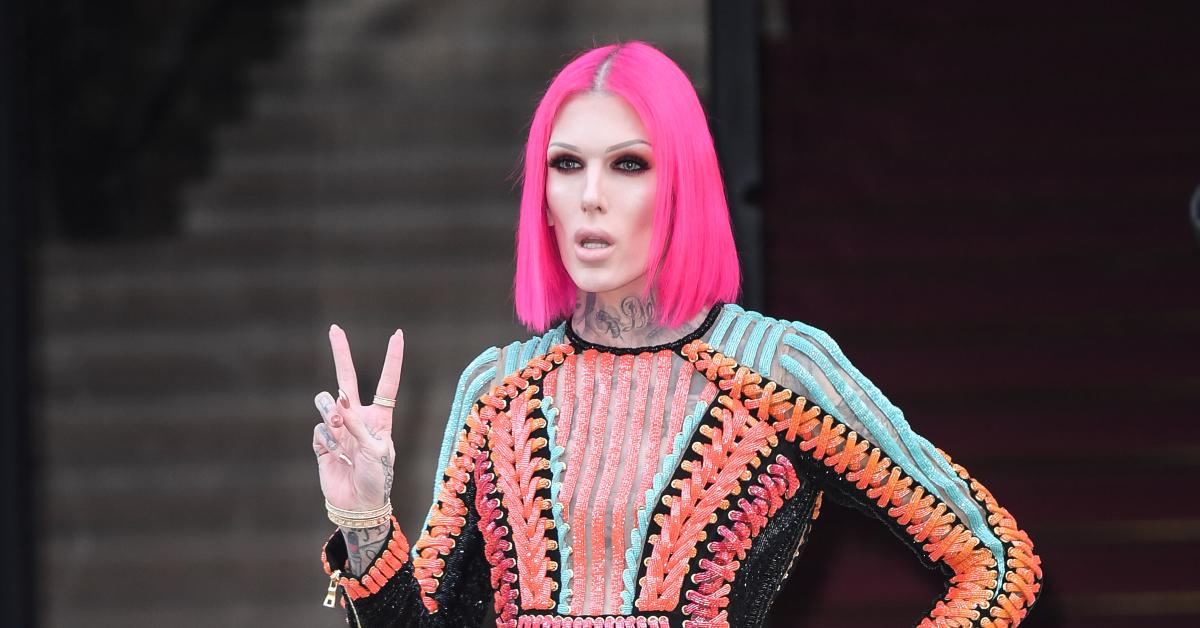 YouTuber Jeffree Star made it clear that he did not have an affair with Kanye West, but it doesn't mean other rappers aren't trying to contact him.
Article continues below advertisement
"I'm definitely NOT sleeping with Kanye, but the amount of rappers in my DM's is wilddddd b***h. Time to make a hit song in bed," Star tweeted on Wednesday, January 13.
Article continues below advertisement
Before that, Star shared that he had a second date with a police officer who has "the most stunning green eyes."
Article continues below advertisement
"Me and Kanye have never hung out, and this whole thing is really funny. I get why people are really laughing about this. In an old song of mine from 2009 called B***h Please, I say a line about Kanye," Star said in a video where he addressed the rumors.
Article continues below advertisement
"But it was very like Eminem. I mentioned like 50 celebrities."
"There is absolutely no truth to Jeffree and Kanye rumors," a source close to the Kardashians revealed.
The rumors started when TikToker Ava Lousie hinted that Star and West were an item. "This whole divorce comes as no surprise," she said as, referring to reports that Kim Kardashian is about to divorce her hubby. "Kanye's been hooking up with a very famous beauty guru. Male beauty guru. A lot of people in the scene have known for a while."
Louise then liked a comment when a follower asked if the male beauty guru was Star.
Article continues below advertisement
Social media then started connecting the two since they both live in Wyoming. Star also became single again after a breakup in 2020, and Star once saw West in concert.
"I made this entire scandal up," Louise later admitted. "There's literally not one bit of truth to anything I have said. I just tricked the entire world into talking about me again."
Article continues below advertisement
Article continues below advertisement
Kardashian herself reportedly reached out to Star in order to put a stop to the rumors. "Jeffree was asked to set the record straight and that's why he made the YouTube video," a source said.
Article continues below advertisement
"He loved the attention and otherwise would've kept fanning the flames as long as he could have. Kim is humiliated by everything with Jeffree and the divorce as a whole. She has lot of friends and a lot of respect in the makeup world so she was embarrassed with all of those Jeffree rumors," the insider said.
Kardashian is reportedly divorcing West after they tied the knot in 2014. The couple is said to be in "settlement talks" as their "divorce is imminent. Kardashian even hired celebrity lawyer Laura Wasser.
West and Kardashian share daughters North, 7, and Chicago, 2, and sons Saint, 5, and Psalm, 20 months.