PHOTOS
Jennifer Aniston Stuns While Leaving 'Good Morning America' After Admitting Adam Sandler Berates Her For The Men She Dates: Photos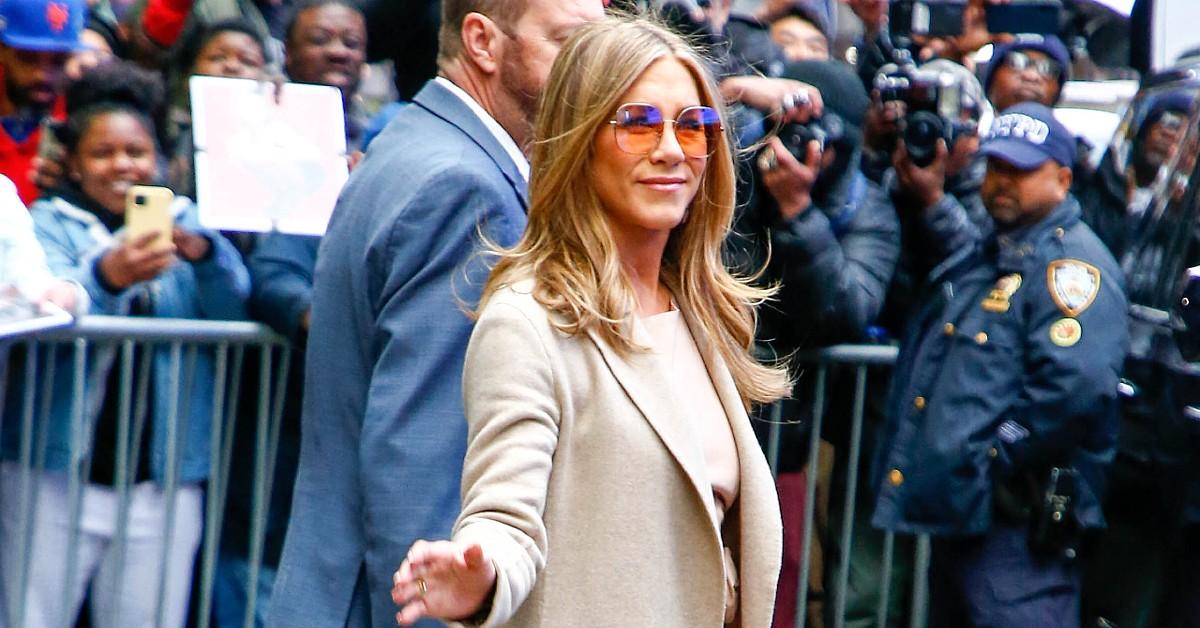 Article continues below advertisement
Aniston rocked a beige coat draped over a matching mini dress with a pair of dark shades as she waved to the crowds of people outside.
The appearance comes after she told Jimmy Fallon that longtime pal and costar Adam Sandler has always poked fun at her about the guys she's dated.
When the late night host asked her if the 50 First Dates lead ever gives her advice, she said, "No! If I get anything from him it's, 'What are you doing?!' — usually based on someone I'm dating."
"I very much love to take care of him," Aniston said of Sandler during the Tuesday, March 21, appearance on The Tonight Show With Jimmy Fallon. "He's so concerned about taking care of everyone else, which he really does. But he doesn't take care of himself. I'm sorry to call you out on national television, Adam — but you have to know this. We have fun together."
Article continues below advertisement
While the Big Daddy alum may joke about her taste in men, the Friends actor has reportedly changed her ways when it comes to men.
"Jen has found peace," an insider explained about Aniston setting boundaries with her famous exes like Brad Pitt and Justin Theroux. "Getting rid of her toxic exes has definitely helped her find her happy place."
"Jen is such a yes-girl that even after she and Justin broke up, she was still his biggest cheerleader," said the source of the Zoolander actor, who she divorced in 2017 after less than three years of marriage. "She was always calling him to check in."
Scroll through the gallery to see Aniston's fashion statement at the Good Morning America studio.
Article continues below advertisement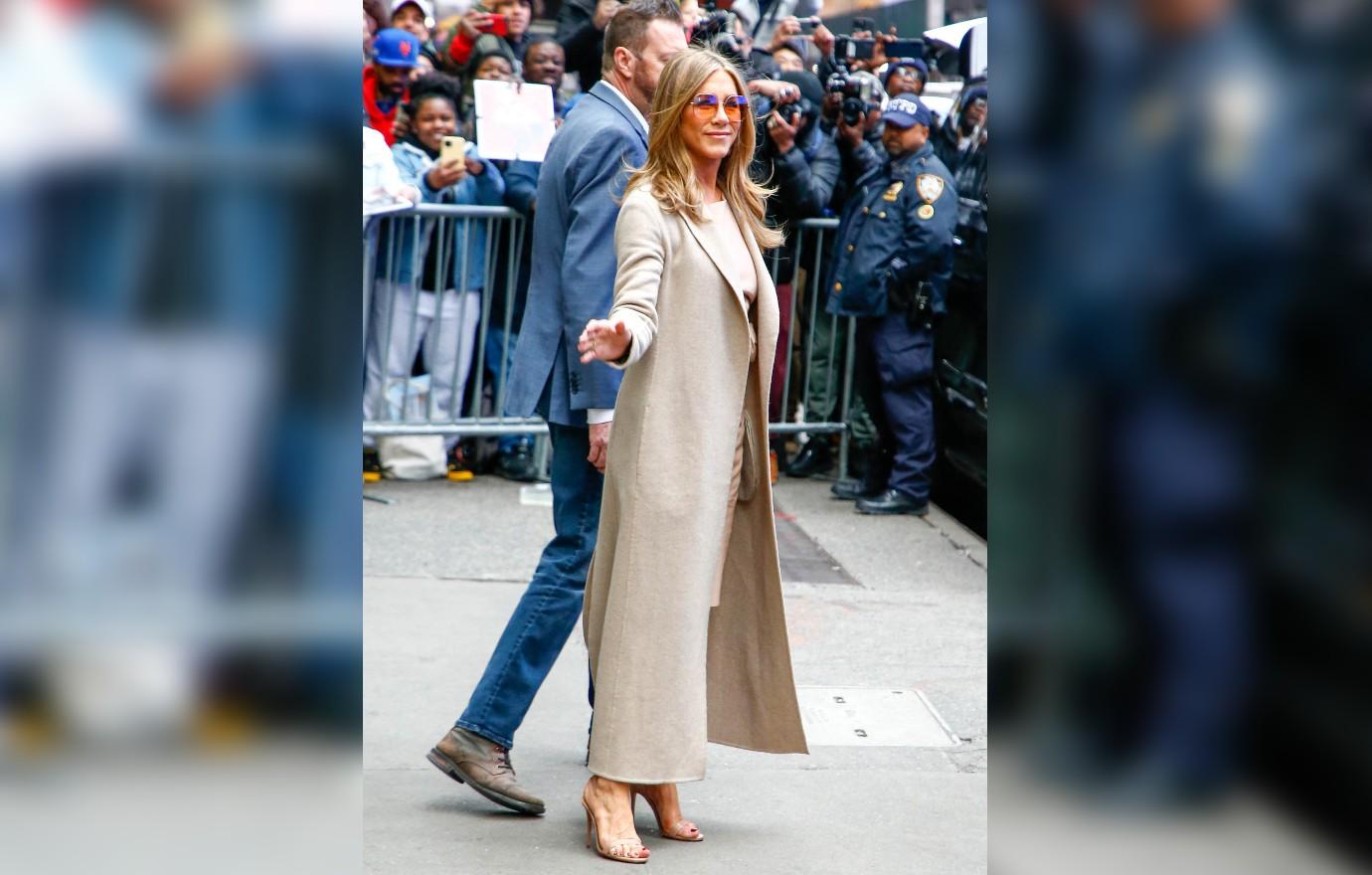 Aniston looked cute as she continued her press tour for Murder Mystery 2.
Article continues below advertisement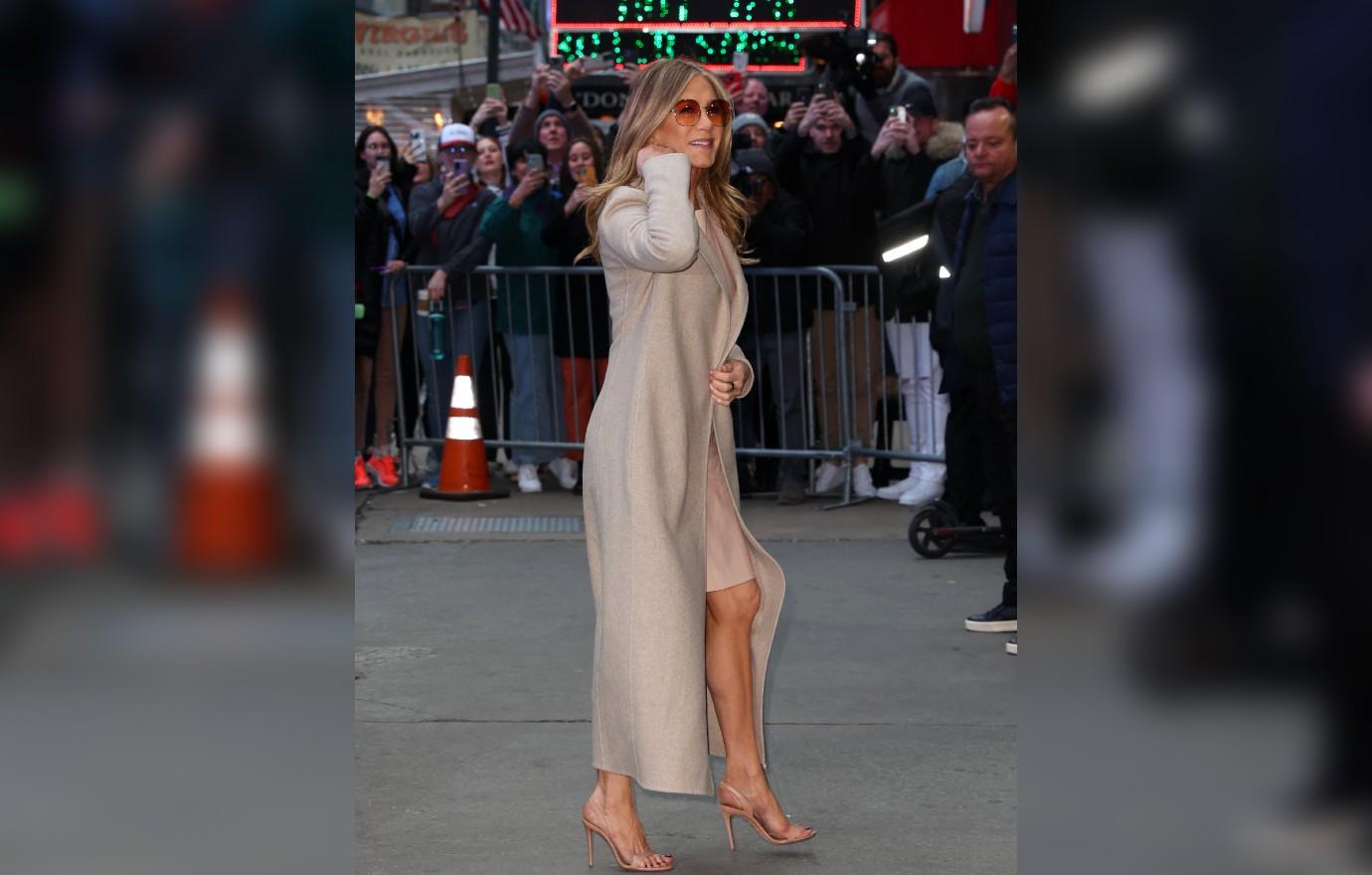 The 54-year-old's long legs peeked out from under her knee-length frock.
Article continues below advertisement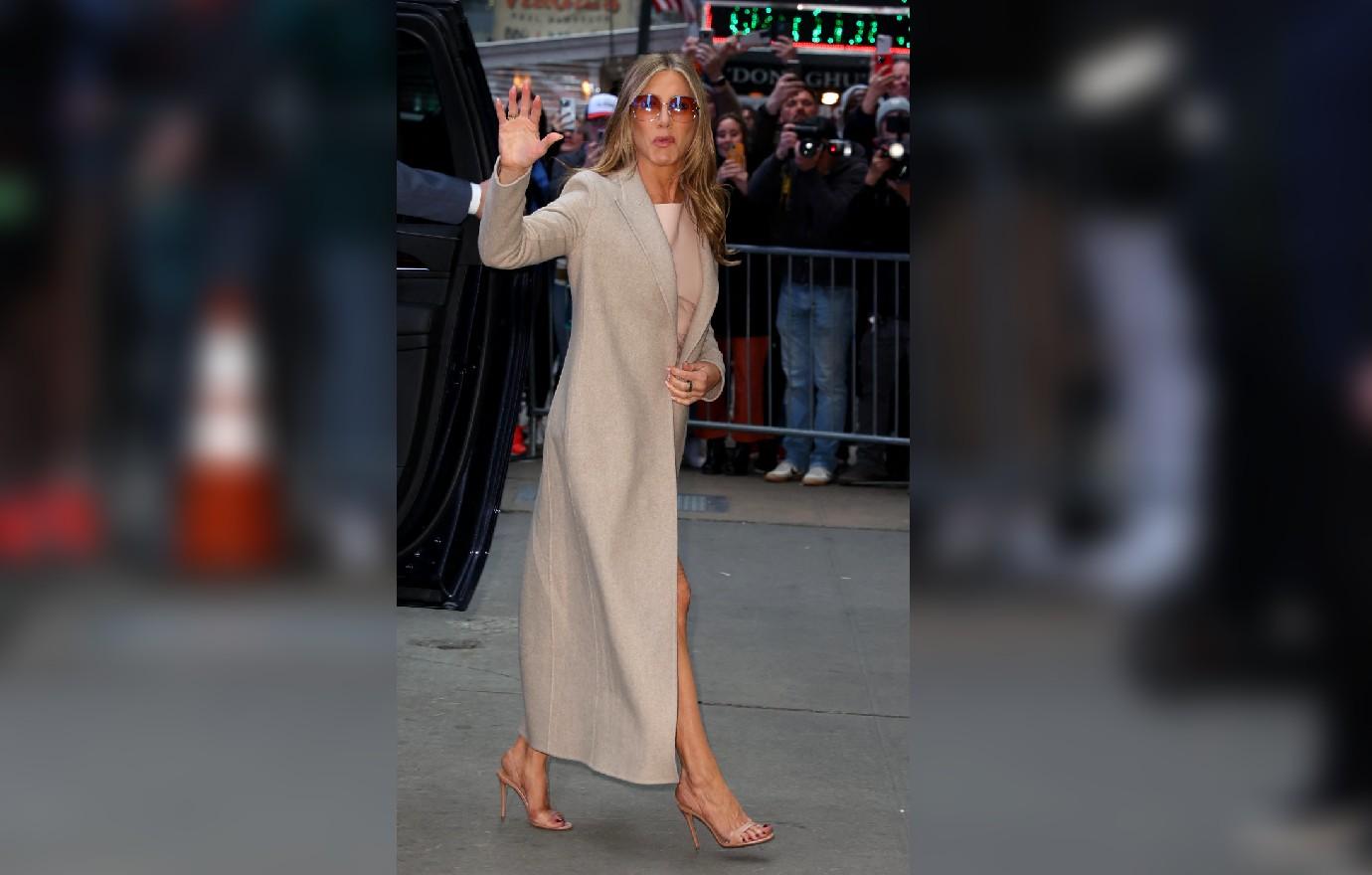 Aniston had no problem stopping to greet adoring fans as she departed the ABC morning show.