Not A Blended Family Yet! Jennifer Lopez & Ben Affleck's Kids Have Not Met Each Other — But They Will 'Soon'
Article continues below advertisement
The pair, who recently rekindled their romance after being engaged from 2002 to 2004, have not introduced their respective broods to each other — but a source reveals the two plan to get their kids together "soon".
The Argo star, 48, shares daughters Violet, 15, Seraphina, 12, and son Samuel, 9, with ex-wife Jennifer Garner. The "Let's Get Loud" singer, 51, and her ex-husband Marc Anthony are mom and dad to 13-year-old twins Max and Emme.
Article continues below advertisement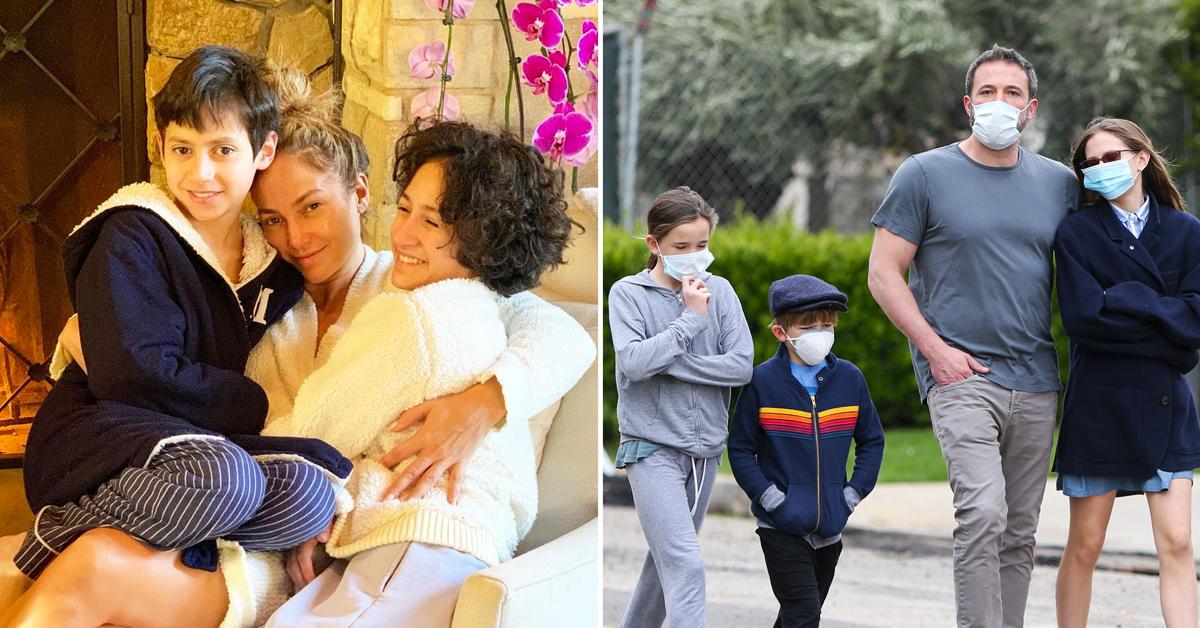 "Jen and Ben rushed into getting back together," a source told Radar. "They didn't mess about jumping back into the relationship; however, they are taking things much slower when it comes to introducing their children."
Article continues below advertisement
It's likely the Latin superstar's children are still processing the absence of Alex Rodriguez's daughters Natasha, 16, and Ella, 13. Before Lopez and the 45-year-old called off their engagement in April, their modern-day Brady Bunch enjoyed holidays, vacations and various outings —including a Yankees game in March 2019 — together.
Article continues below advertisement
As such, the former Fly Girl knows how important it is to ease them into meeting her new boyfriend's family. "Jen's kids got very close with Alex Rodriguez's family, which is why [Lopez and Affleck] are not rushing," says the source.
While Affleck's family is based in Los Angeles, Lopez's kids primarily reside in Miami. The couple — who met on set of Gigli in 2002 — plan to split their time between the two cities.
Article continues below advertisement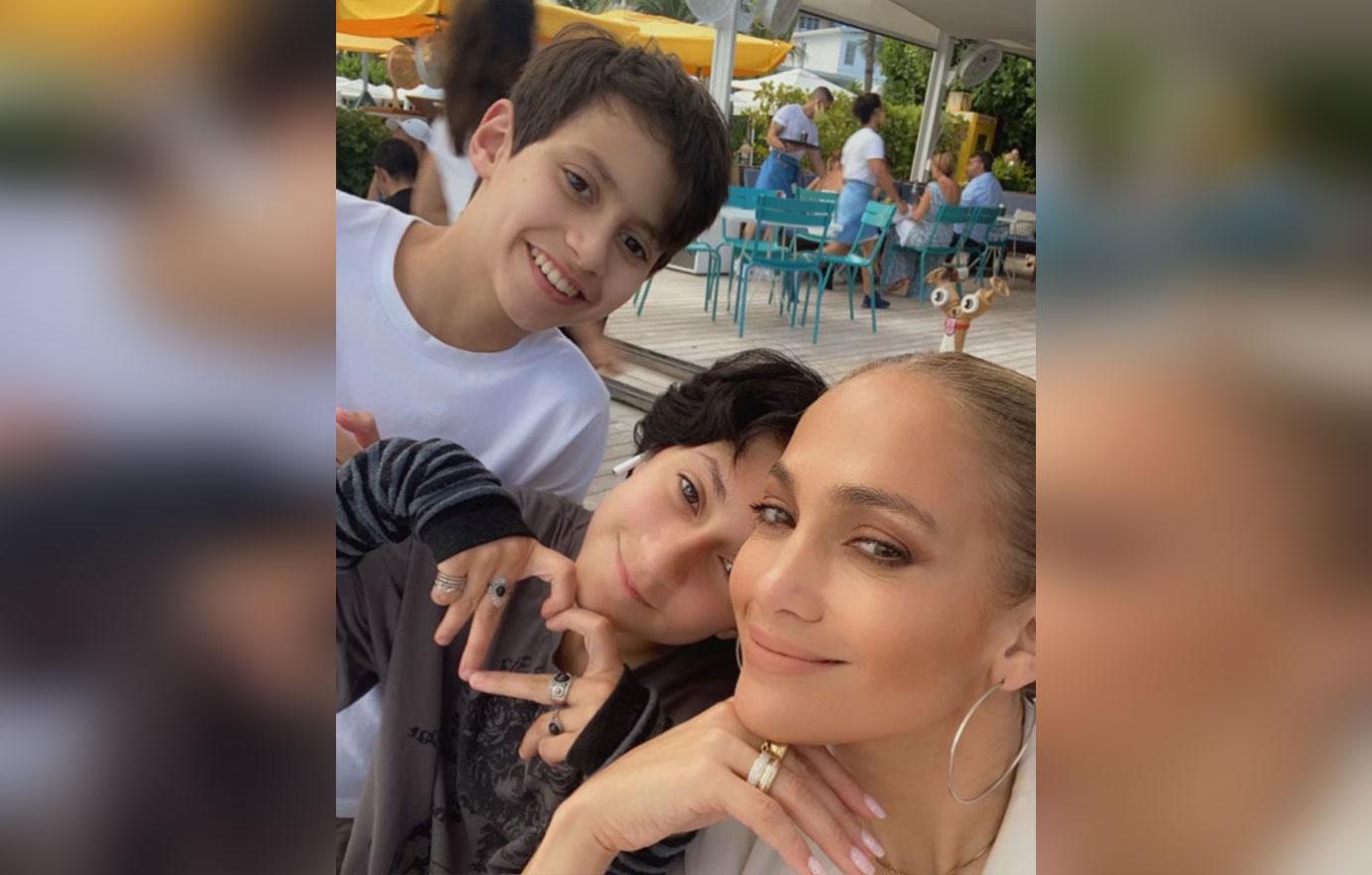 The actor's daughters may already be privy to who their father's significant other is — but his only son might still be out of the loop. "Of course, [Ben's daughters] know who JLo is. They have access to the internet and their friends must know," the source reveals. But, Samuel "might not be so aware."
Article continues below advertisement
Meanwhile, Affleck may not find huge fans in Lopez's kids. "Ben's films aren't exactly big with the teen audience," the source explains. "Argo and Gone Girl are great movies, but Ben isn't a cultural phenomenon like Jennifer is."
Article continues below advertisement
Despite holding off on introducing their families, the smitten couple have been practically glued to each other's sides since reuniting last month. As OK! previously reported, Bennifer have taken romantic trips to Montana, rented a $18 million Miami mansion and were seen cuddling en route to dinner in West Hollywood.
The pair's love story isn't the only blast from the past: OK! exclusively learned that Lopez is transforming Ben back into his hot, hunky early-2000's self.
"Jennifer is a fitness fanatic. You don't get to look as great as Jen at 51 without extreme discipline," an insider dished to OK!. "A healthy lifestyle isn't just a part of her life, it is her life — and any man who wants to be part of her world needs to join her, or kiss her goodbye."