COUPLES
Jennifer Lopez & Ben Affleck 'Aren't Hiding' Their Reunion, Bennifer 'Excited About Their Relationship': Spills Source
No secrets here! Jennifer Lopez and Ben Affleck are enjoying their time together and don't care what people have to say about it.
Article continues below advertisement
The new flames "aren't hiding" their reunion, a source explained after they were first spotted together in April, shortly after J.Lo and ex-fiancé Alex Rodriguez called it quits. "Those close to them know how happy they are," the insider added of Bennifer 2.0. "They know photographers are following them, but it's not stopping them from living their lives."
Affleck has been residing with Lopez in her $18 million Florida rental after they were first spotted together in late-April outside her L.A. home. Earlier this month, the lovebirds enjoyed a sweet escape to the Batman star's home in Montana before continuing on with their blossoming romance in Miami.
Article continues below advertisement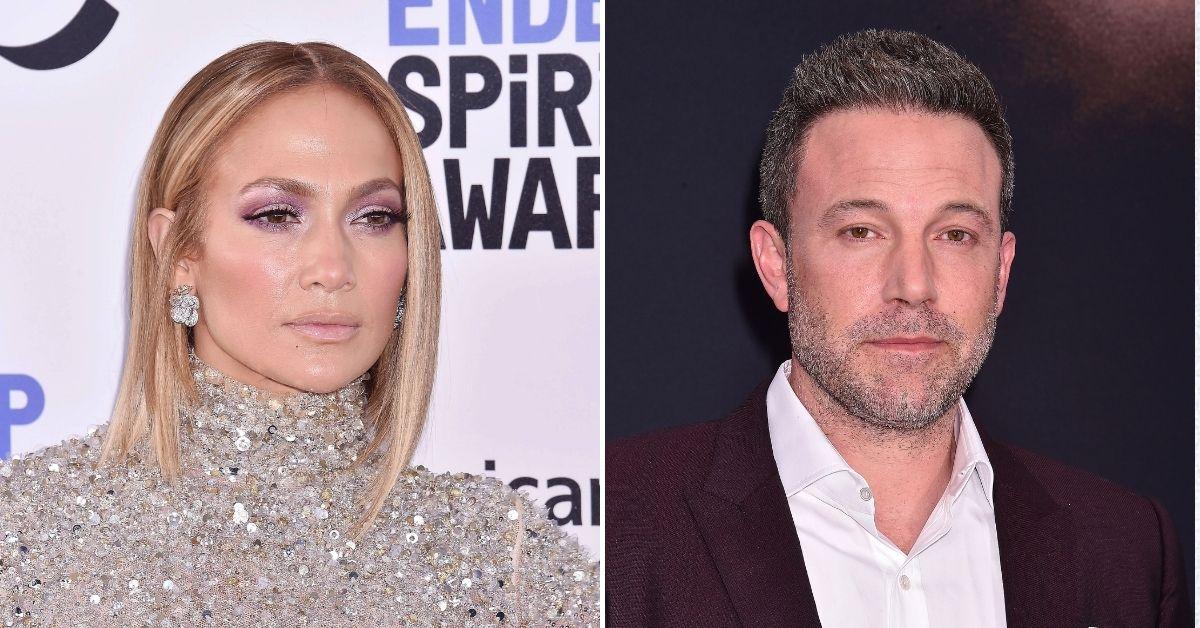 "They don't want to hide anymore. They are both excited about their relationship," a source candidly told PEOPLE. "They want to make sure they do everything they can to make this work. Jennifer is incredibly happy. She feels like she can just be herself around Ben."
Article continues below advertisement
The Latin pop star returned to Miami to continue working on her upcoming projects, and the Argo actor decided to join her for a romantic rendezvous.
Article continues below advertisement
"Ben will be in Miami for a few days," the source dished of Bennifer's plans. "They are having fun and want to spend as much time together as possible." And it seems the rekindled flames really are making the most of their time together, as Affleck even joined Lopez at the gym earlier this week.
Lopez and Affleck certainly haven't been hiding their relationship, with gym onlookers noting they were kissing and hugging in between sets. The A-listers were "being playful," a source said, adding that: "It was clear to everyone that they have intense chemistry and were having fun together."
Article continues below advertisement
Lopez reportedly has big plans for Affleck, as she is determined to make him "stop smoking" and hit the gym more often. "Jennifer is a fitness frantic. You don't get to look as great as Jen at 51 without extreme discipline. A healthy lifestyle isn't just a part of her life, it is her life — and any man who wants to be part of her world needs to join her, or kiss her goodbye," a source recently told OK!.
Article continues below advertisement
OK! was the first to exclusively report that Lopez and her ex-fiancé were "talking in private" amid the downfall of her relationship with A.Rod, which began in 2017. After the former flames called it quits following their two-year engagement, Lopez and Affleck have been inseparable.
Lopez and Affleck first got together in 2002 while they were filming Gigli, and the actor had popped the question by November of that year before they split in 2004.