NEWS
'I Should Probably Never Tweet Again:' Chrissy Teigen Is The Only A-List Celeb President Biden Follows... And She's Nervous About It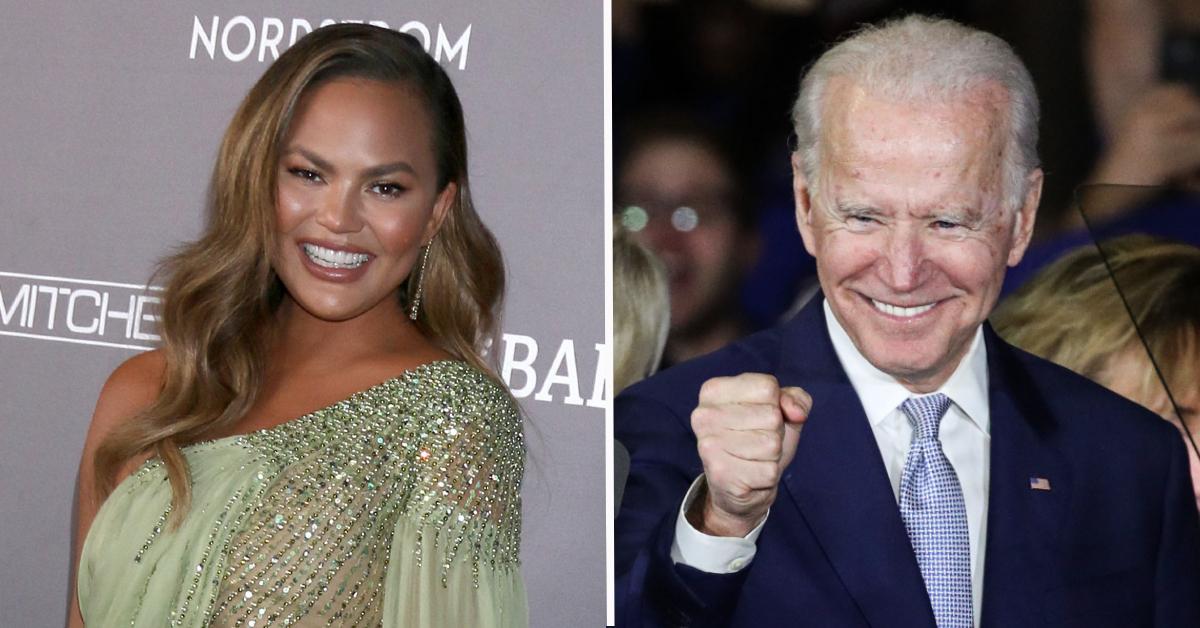 Social media personality Chrissy Teigen has officially made it to VIP status after she became one of the 12 people new President Joe Biden follows on Twitter.
Teigen, 35, asked Biden to follow her on Wednesday, January 20, since former president Donald Trump blocked her in 2017. "Hello @joebiden I have been blocked by the president for four years can I get a follow plz," the model tweeted on Inauguration day.
Article continues below advertisement
Lucky for Teigen, her wish came true! After a fan pointed out that @POTUS followed her later that day, the excited mama-of-two tweeted: "OH MY GOD !!!!!!!!!!" before adding: "My heart oh my god lmao I can finally see the president's tweets and they probably won't be unhinged."
After realizing what it means to have the President of the United States of America following her, Teigen jokingly tweeted: "I should prob never tweet again."
Article continues below advertisement
Article continues below advertisement
However, she couldn't help but share her excitement regarding her new follower, as Teigen also posted the tweet that made her aware that POTUS followed her via Instagram. "It's a new dawn it's a new day, indeed!!!!!!!"
"Making America Fun again," one user quipped while another joked, "I think this means you are one of his aides! Operation Teigs Takes Washington is underway."
Article continues below advertisement
The rest of the accounts that @POTUS is following are White House administrators, First Lady Jill Biden and Second Gentleman Douglas Emhoff.
It's not surprising that Trump, 74, blocked the outspoken anti-Trumper since she frequently trolls him via social media. He decided he had enough of Teigen's tweets after she wrote "Lolllllll no one likes you" in 2017.
She's been very vocal about her opinions on Trump, most recently proclaiming that he's the "greatest at being the f*cking worst."
As OK! recently reported, Teigen joined husband and EGOT winner John Legend in Washington, D.C., where he performed for Biden's inauguration. Upon arriving in the capital, Teigen took the opportunity to bash the former president one more time before the transition of power.
Article continues below advertisement
"Maybe it wasn't such a good idea to have the guy with barely enough well done steak with ketchup fueled brainpower to power a lightbulb who doesn't even know how to close an umbrella run the country," the former Sports Illustrated model captioned the photo of herself standing in front of the Washington Monument via Instagram. "History will not be kind to you, you absolute psychopath."
As opposed to their feelings towards Trump, Teigen and Legend, 42, often show their love for President Biden. The power couple took to the streets in Los Angeles to celebrate Biden's win in the 2020 presidential election. They also previously attended his rally in Pennsylvania.