Jennifer Lopez Reportedly Seen Rocking The Harry Winston Bracelet Ben Affleck Gifted Her 19 Years Ago
Talk about taking a trip down memory lane.
Article continues below advertisement
While Jennifer Lopez and beau Ben Affleck were enjoying their romantic getaway to St. Tropez for the Latin pop star's birthday, she was reportedly seen wearing what appeared to be the Harry Winston bracelet Affleck gifted her back in 2002.
Fans instantly recognized the diamond jewel in Lopez's Instagram photo of her flaunting her fit figure in a bright, yellow bikini while on the reported $140 million yacht she and Affleck have been cruising around on. Though her bombshell body certainly drew in viewers, it appeared to be the shiny accessory on her wrist that had fans' jaws on the floor.
Article continues below advertisement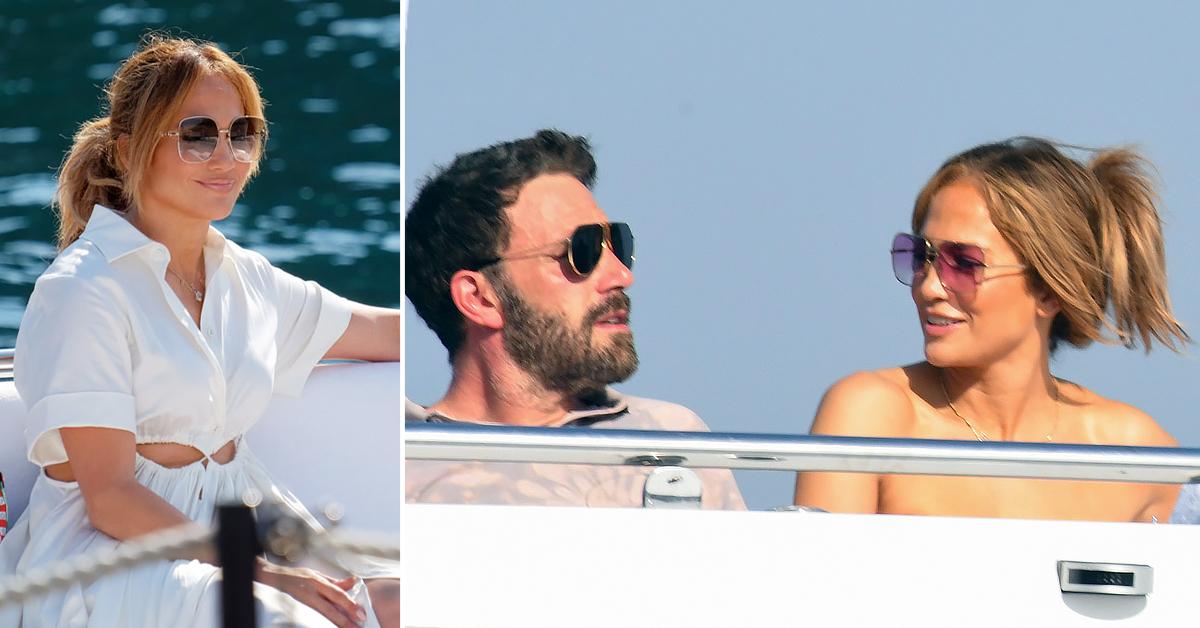 This wasn't the only piece of jewelry Lopez, 52, donned that had a connection to her Gigli costar. During Lopez and Affleck's weeklong vacation in the Mediterranean, the mother-of-three was also seen wearing a "Ben" necklace, which was spelled out with three charms. As OK! reported, the 48-year-old had the custom piece made ahead of his former fiancées's birthday.
Article continues below advertisement
Meanwhile, the power couple made another grand gesture to flaunt their love, as Lopez and Affleck went Instagram official. On Saturday, July 24, the brunette babe posted a steamy snap of the two kissing on their extravagant yacht.
Article continues below advertisement
"They're spending all of their free time together and making each other a priority. J.Lo falls hard and has certainly done the same with Ben again this time around," an insider told Entertainment Tonight last month. The source further explained how Affleck is everything Lopez wants in a man while seemingly comparing Lopez's current relationship to her previous one.
Article continues below advertisement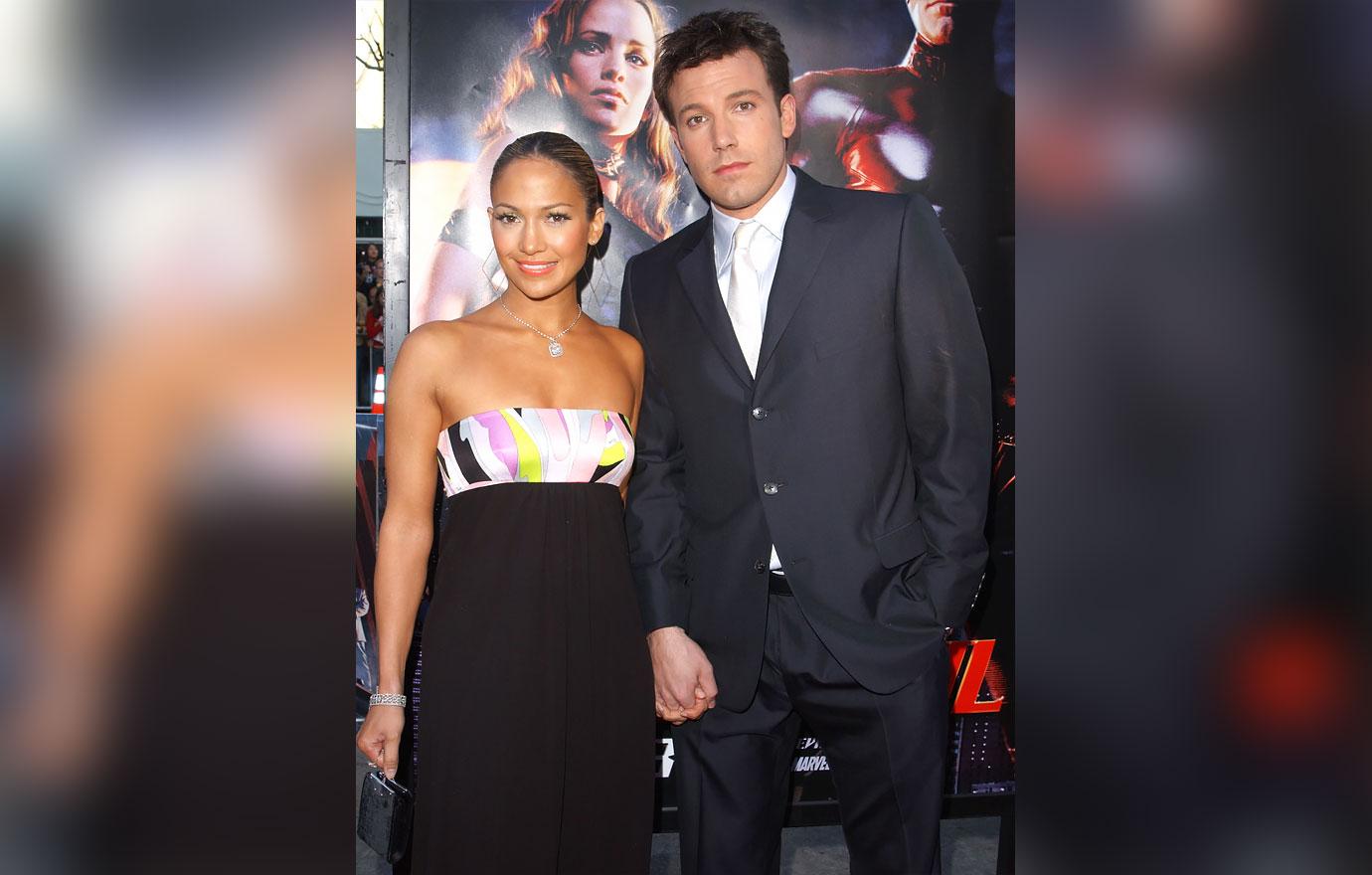 "Ben is a guy's guy and does his own thing, which J.Lo loves. He has his own life and is famous in a different way than she is and is not trying to compete with her by any means," the insider continued. "They just support and love each other."
Article continues below advertisement
On the other hand, OK! exclusively learned Lopez grew concerned Rodriguez was more enamored with his superstar status — and how his connection to the Hustlers actress raised his own profile — than he was with their actual relationship.
Article continues below advertisement
Rodriguez appeared to be the model boyfriend — with him publicly gushing over the songstress, cheering on her performances and snapping pics of her on the red carpet — but an insider claimed he was anything but Prince Charming behind closed doors. "When the cameras were on, Alex was this adoring partner who doted on Jen. But then he didn't act like the same person once they were by themselves," said a source.
"The spark was fading, and it seemed like Alex was more into the showbiz side of things than their romantic connection," added the insider of the demise of Lopez and Rodriguez's relationship. And as her romance with the 46-year-old came to an end following their four-year relationship, Lopez found comfort in the arms of Affleck.