Mariah Carey Allegedly Threatened To Fight Jennifer Lopez At A Party In The '90s: 'I'm Gonna Beat That Bi**hes A*s'
Superstars Mariah Carey and Jennifer Lopez's longstanding feud goes back decades, apparently even before Lopez was the icon she is today.
Article continues below advertisement
Actress Margaret Cho recently stopped by the The Carlos Watson show, where she was asked about the wildest things that have happened to her in Hollywood and she spilled some major tea, adding fuel to the fire that Carey has hated Lopez from the jump.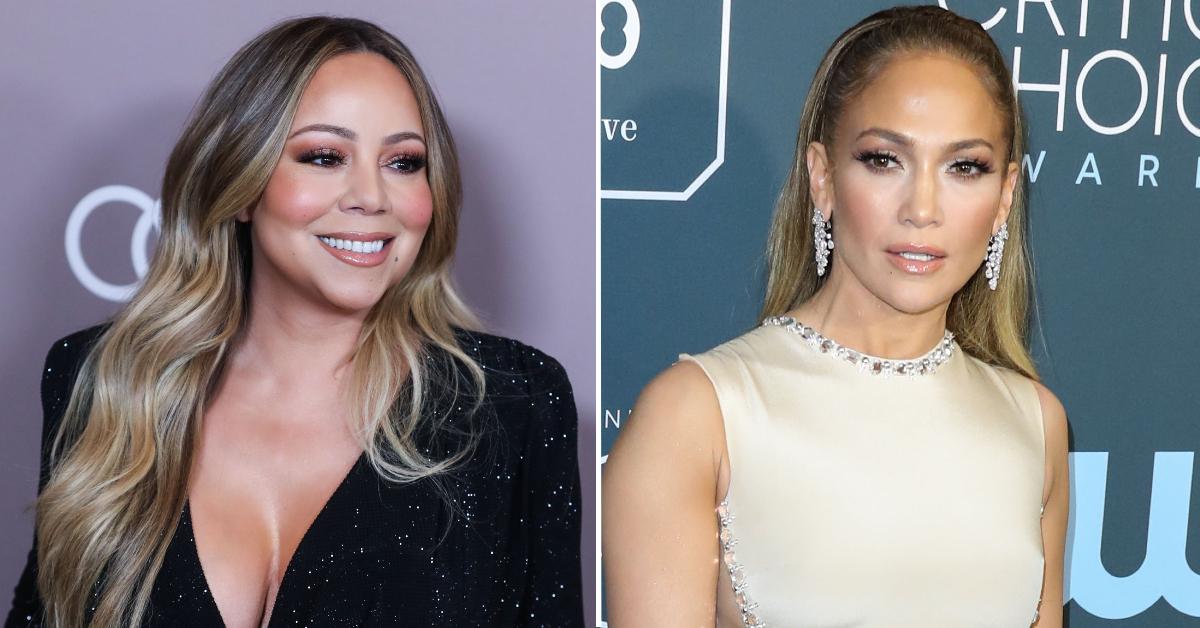 Article continues below advertisement
Cho claimed that the "Hero" songstress threatened to beat up the "Let's Get Loud" singer at a party they had both attended in the '90s.
"She was going to beat somebody's a*s. She said 'I'm gonna beat that bi**hes a*s,'" Cho told host Carlos Watson, before dishing on who Carey was allegedly furious with. "And I believe she was talking about a not yet famous J.Lo," the 52-year-old comedian claimed.
Article continues below advertisement
Although the two female icons' feud has lasted longer than pop Princess Olivia Rodrigo has been alive, a source exclusively dished to OK! that their beef is "definitely one-sided," with Lopez unbothered by Carey.
Article continues below advertisement
In her explosive tell-all memoir, The Meaning of Mariah Carey, released last year, the "Fantasy" singer wrote that a "female entertainer on Sony's label (whom I don't know)" ended up using the same sample on a song that Carey had already licensed.
This was in reference to the "Loverboy" vs. "I'm Real" showdown, in which Carey thinks that Lopez copied her infamous song. The whole debacle can be summed up with the famous line "I don't know her," when Carey was asked about Lopez in an interview, she pretended like she didn't know who the superstar was.
Article continues below advertisement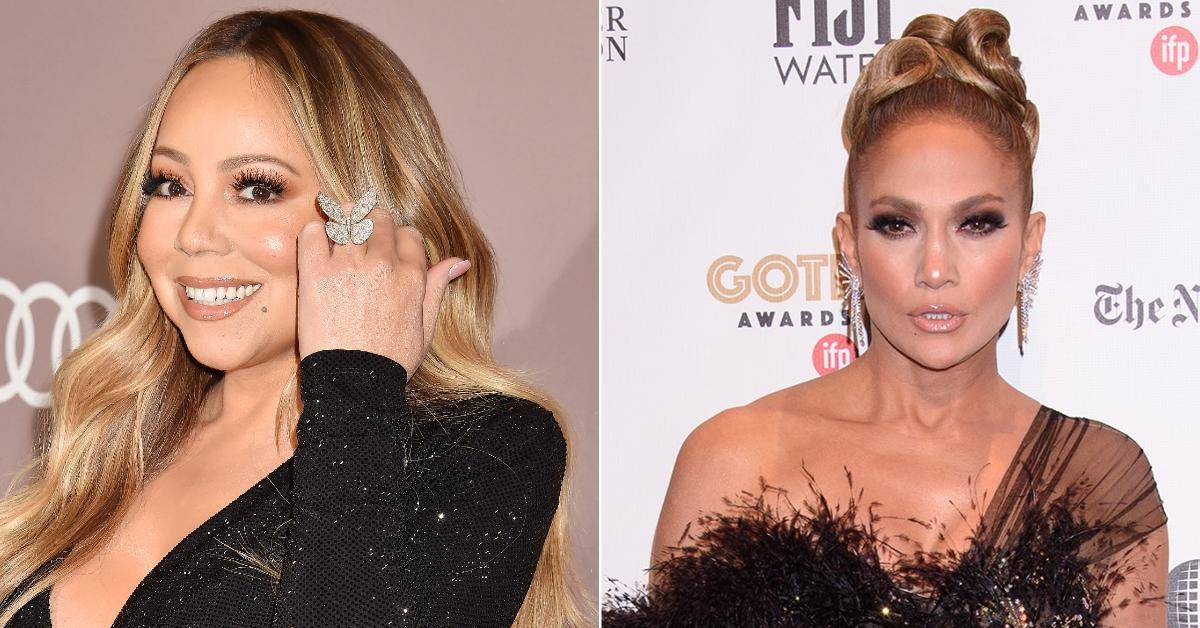 An insider told OK! that although Lopez was seemingly mentioned in Carey's juicy memoir, Lopez has zero intention of ever reading it.
Article continues below advertisement
"Jen is aware of the book and has been told that although she isn't name-checked by Mariah, there is stuff in it about her. But Jen won't be reading it herself," a source spilled at the time of the book release.
"Jen wishes Mariah the best, but just isn't that interested in reading about her life. Jen is far too busy focusing on her own life, with her children and family and fiancé," the source continued. "Jen is also busy reading scripts and even talking about going back into the recording studio. She is literally the busiest woman in showbiz and amazed that Mariah has enough time on her hands to spend writing a book."