PHOTOS
A Natural Beauty! Jennifer Lopez's Best Makeup Free Moments: Photos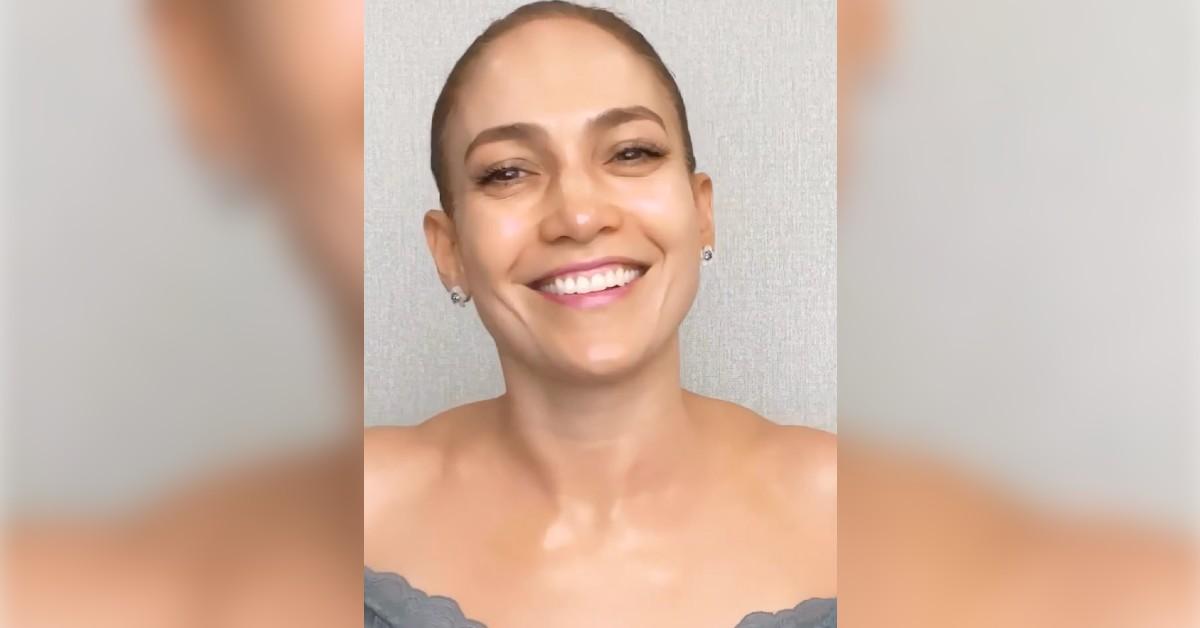 Jennifer Lopez is naturally radiant!
The Latin superstar has always been known for her lavish makeup, hair and outfits but when she strips down to her bare face — she's just as gorgeous!
Article continues below advertisement
While happily-married bliss with husband Ben Affleck may contribute to the reason she's constantly glowing, Lopez's healthy lifestyle and regimented beauty routine have done her wonders — something that has rubbed off on her spouse.
"There are trainers at the house, there are chefs at the house and there is healthy food everywhere he turns," an insider spilled about his diet plan," an insider explained of Lopez's healthy influence.
The Selena actress "loves to indulge in burgers and fries, but at home, it's a really healthy house," noting, "Lots of water. No soda. Yoga in the morning outside. A casual run if she's free in the afternoon, and she'll bring Ben with her."
"Ben used to only go outside to pick up his Dunkin' deliveries and fast-food deliveries. Munchkins for days," the insider continued of the Boston native's new habits. "Now, he's going outside to sit for a nice breakfast with Jennifer on the patio with avocado toast, granola and berries."
Article continues below advertisement
Despite making the change, Lopez's natural lifestyle seems to be working. Affleck "still loves his Dunkin coffee," the source explained, "he's the happiest he's ever been, so he'll tell anyone that that means he's the healthiest he's ever been, too."
"He really wants to take care of himself for Jennifer and the kids and be really present, and he does feel his best when he's working out with a trainer and eating right," the insider noted.
Scroll through the gallery to see Jennifer Lopez's best makeup free moments:
Article continues below advertisement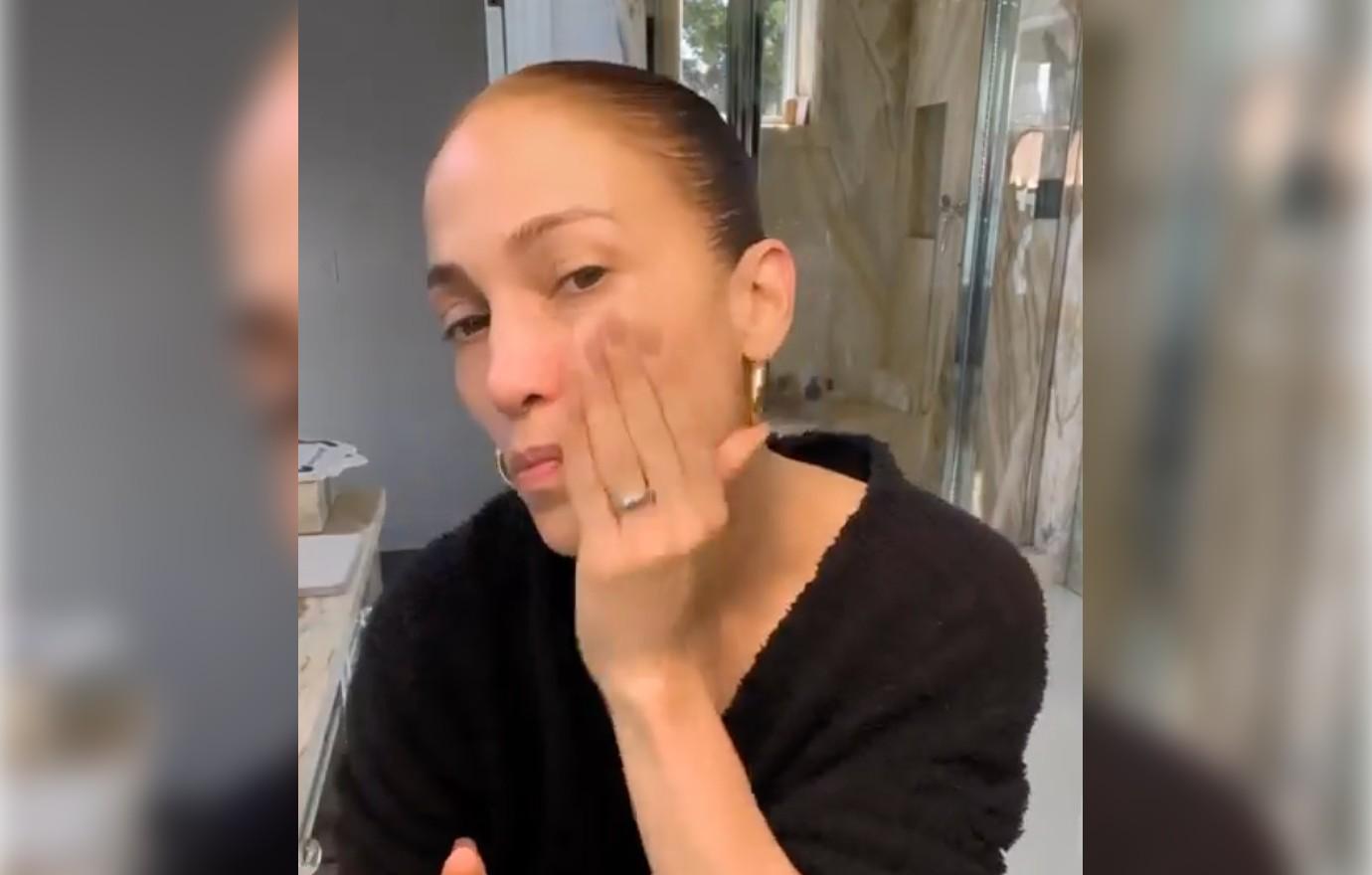 Lopez looked flawless as she smeared facial serum on her famous mug during her nighttime routine.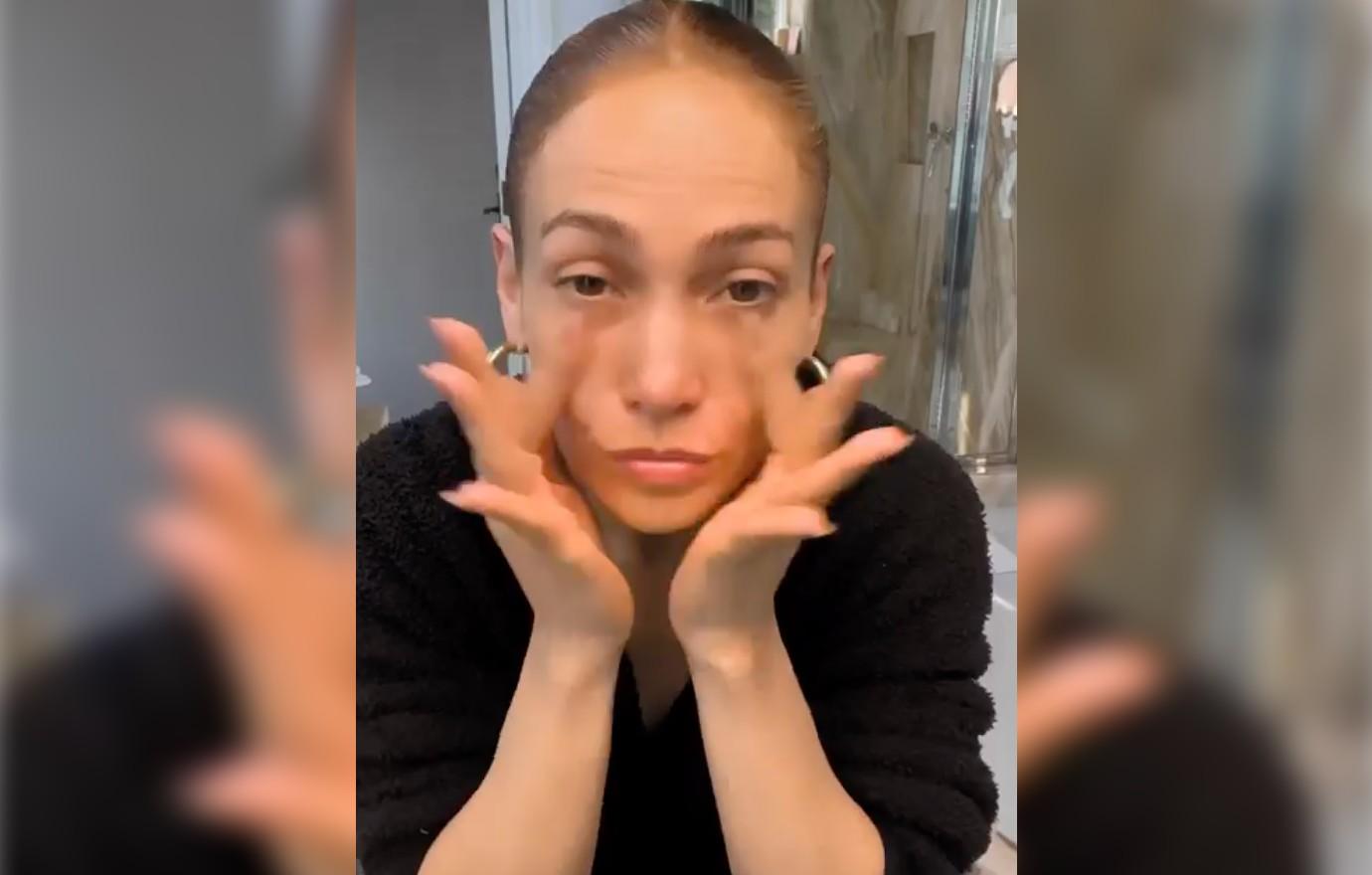 The "On The Floor" singer pat her face dry while caring for her delicate skin.
Article continues below advertisement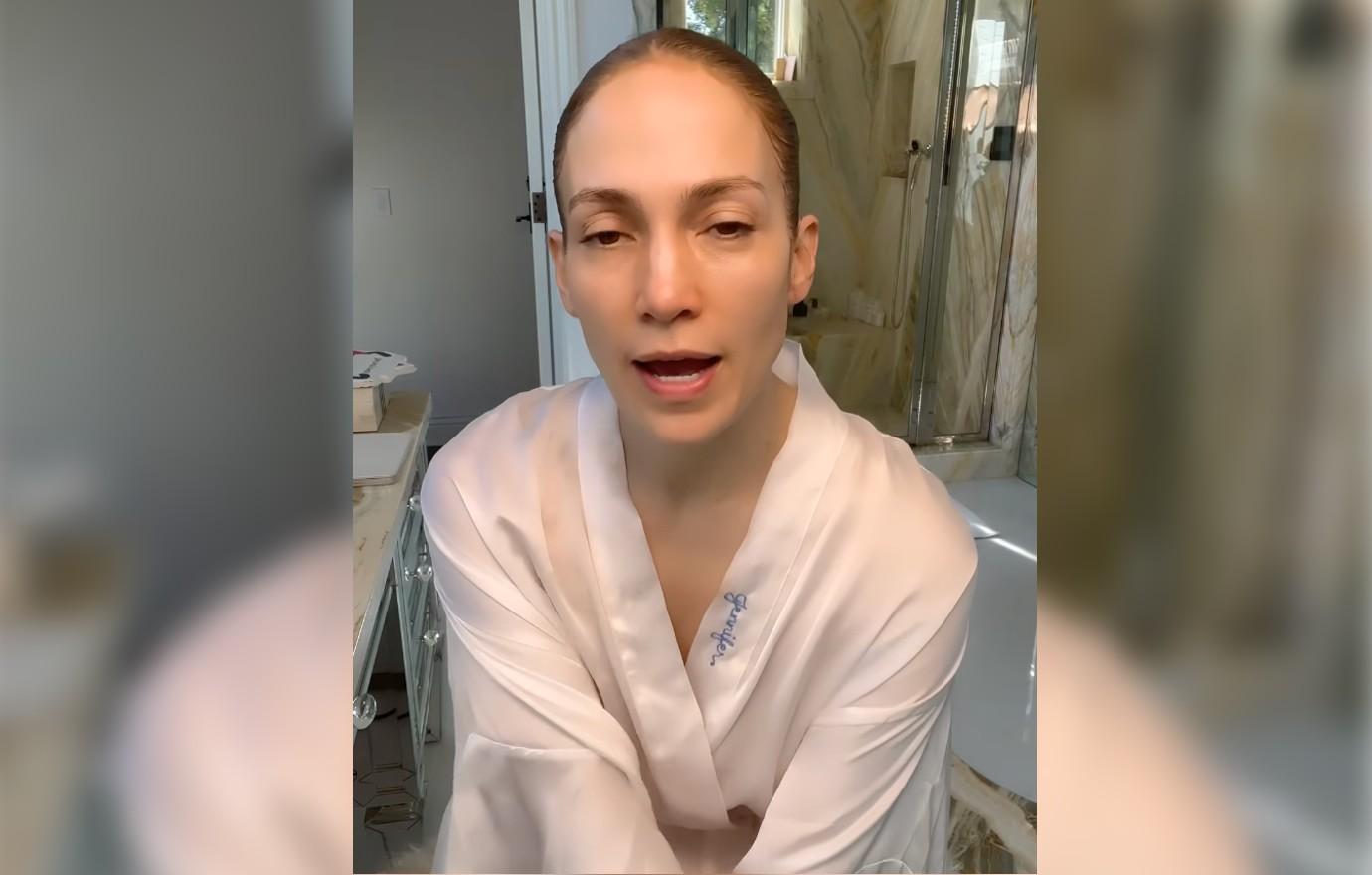 Lopez looked cozy in her bathrobe with a completely bare face.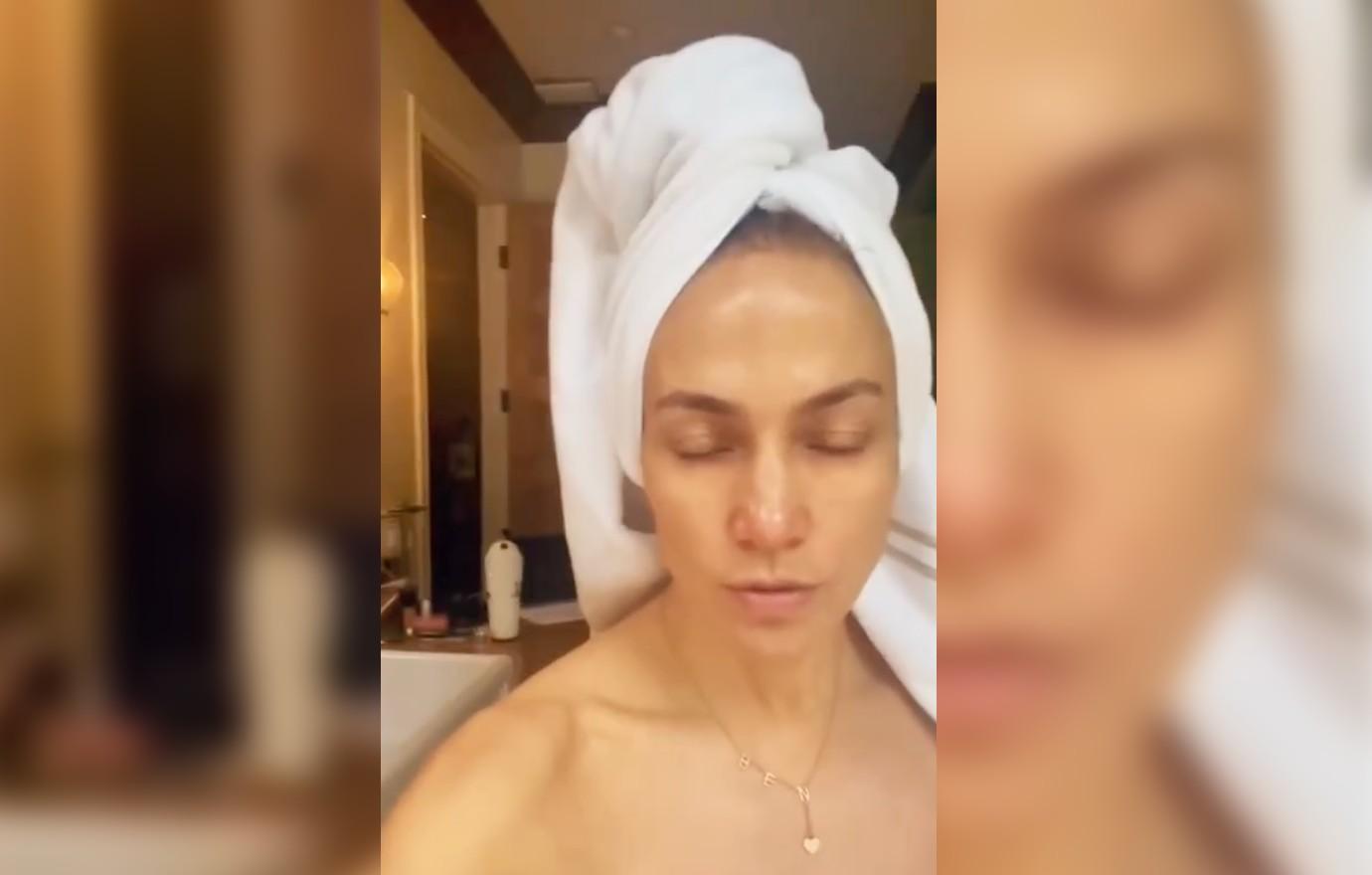 While stepping fresh out of the shower, the 53-year-old glowed with her fresh face.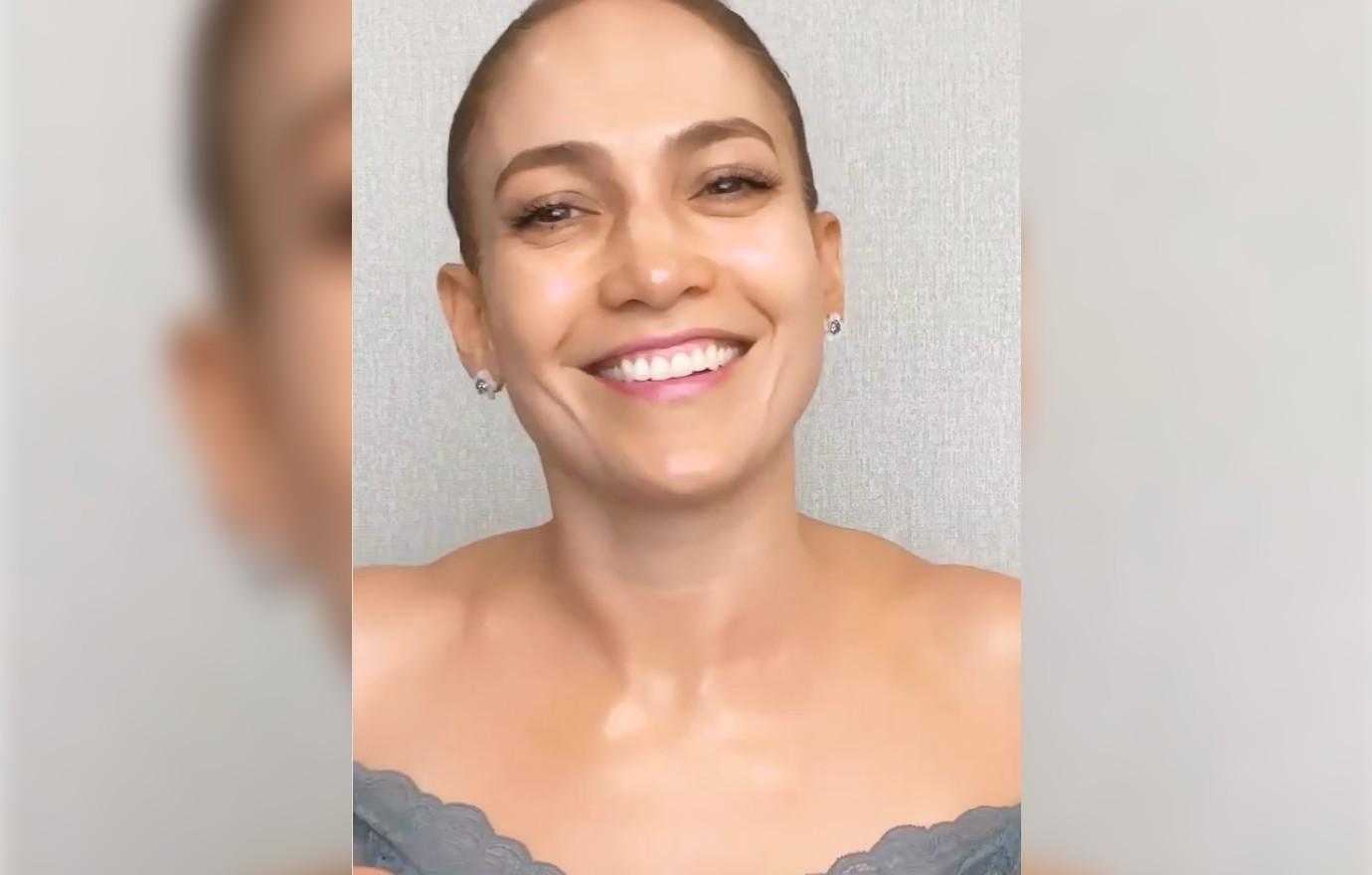 Lopez showed off her perfectly carved out eyebrows and her spotless face while giving fans insight into her beauty routine.