ROYALS
Joan Collins Majorly Shades Meghan Markle On Live TV: 'I Have No Idea' Who She Is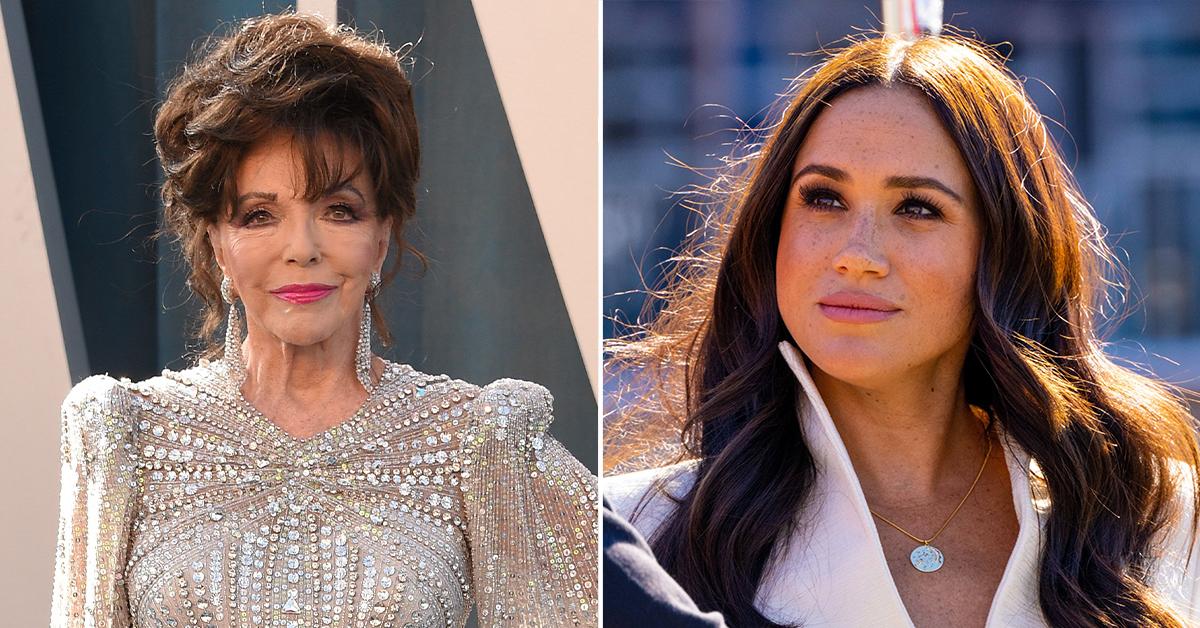 Dame Joan Collins isn't biting her tongue when it comes to expressing her thoughts on Prince Harry and Meghan Markle. Since the Sussexes just made a quick rare appearance in the U.K., the icon was asked on Good Morning Britain if she had opinions to offer on "any other Duchesses."
"Who could that be?" she quipped on the Monday, September 5, episode of the talk show. "I have no idea."
Article continues below advertisement
Needless to say, the 89-year-old star knew who the anchor was referring to, as she followed up by asking, "Do we need to give any of them more oxygen?"
Collins admitted she doesn't stay up to date on the parents-of-two's activities, though one newscaster filled her in on Markle's recent debacle with Mariah Carey, as the Suits star got offended when she was labeled as a "diva" by the pop star.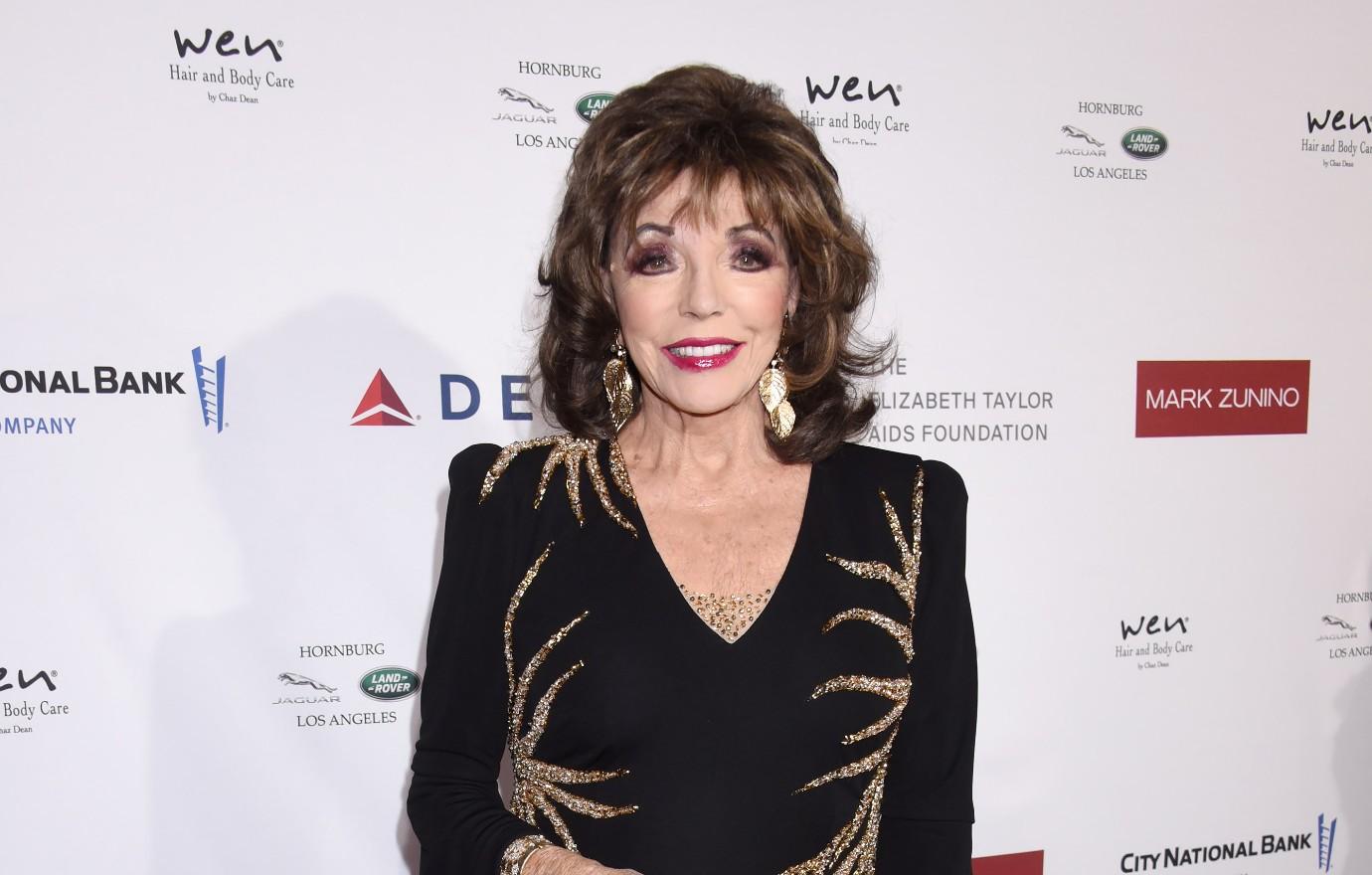 Article continues below advertisement
"Oh, really? I think it's rather nice to be called a diva, now and again," Collins noted. "I mean, it's supposed to be a compliment."
The diva dilemma went down on the August 30 episode of Markle's "Archetypes" podcast, where she and Carey, 53, chatted about their careers and their experiences living in America as a biracial woman. At one point, the crooner noted, "You give us diva moments sometimes, Meghan. Don't even act like [you don't]."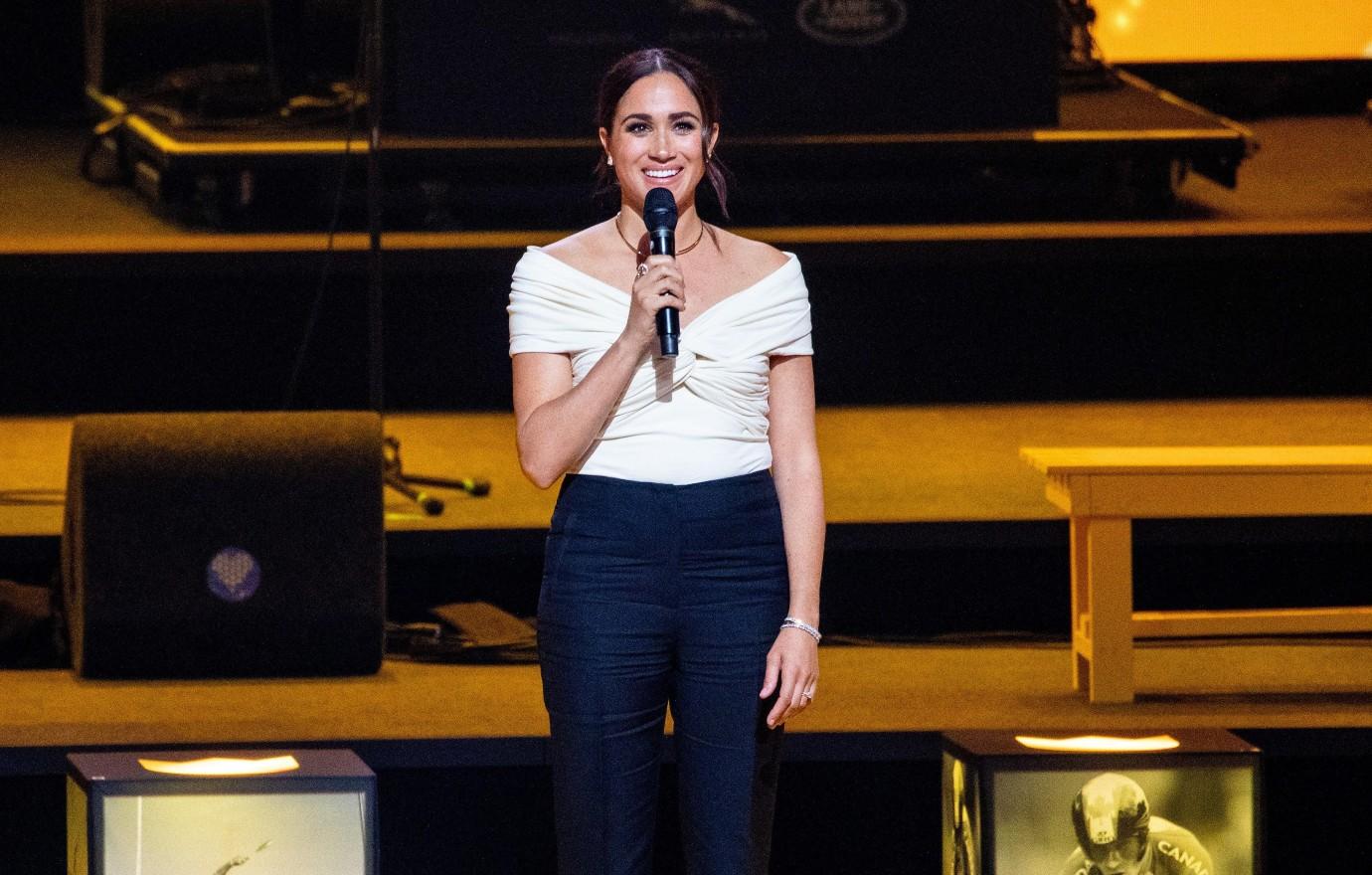 Article continues below advertisement
The Duchess of Sussex, 41, was taken aback, admitting she started to "sweat a little bit" about the label.
"I started squirming in my chair in this quiet revolt, like, wait, wait, no, what? How? But? How could you? That's not true, that's not…Why would you say that?" Markle said later on in the podcast. "My mind genuinely was just spinning with what nonsense she must have read or clicked on to make her say that. I just kept thinking, in that moment, was my girl crush coming to a quick demise?"
In the end, Carey cleared the air via Twitter. "Really enjoyed talking to Duchess and Diva Meghan Markle about 'The Duality of Diva,'" she tweeted. "Yes! I called her a diva, in the most fabulous, gorgeous, and empowering meaning of the word!!"
For more on the royal family, tune into the new podcast "The Firm: Blood, Lies and Royal Succession." Listen below!