NEWS
Late Night Dancing! John Mayer Lets Loose At Harry Styles' Los Angeles Concert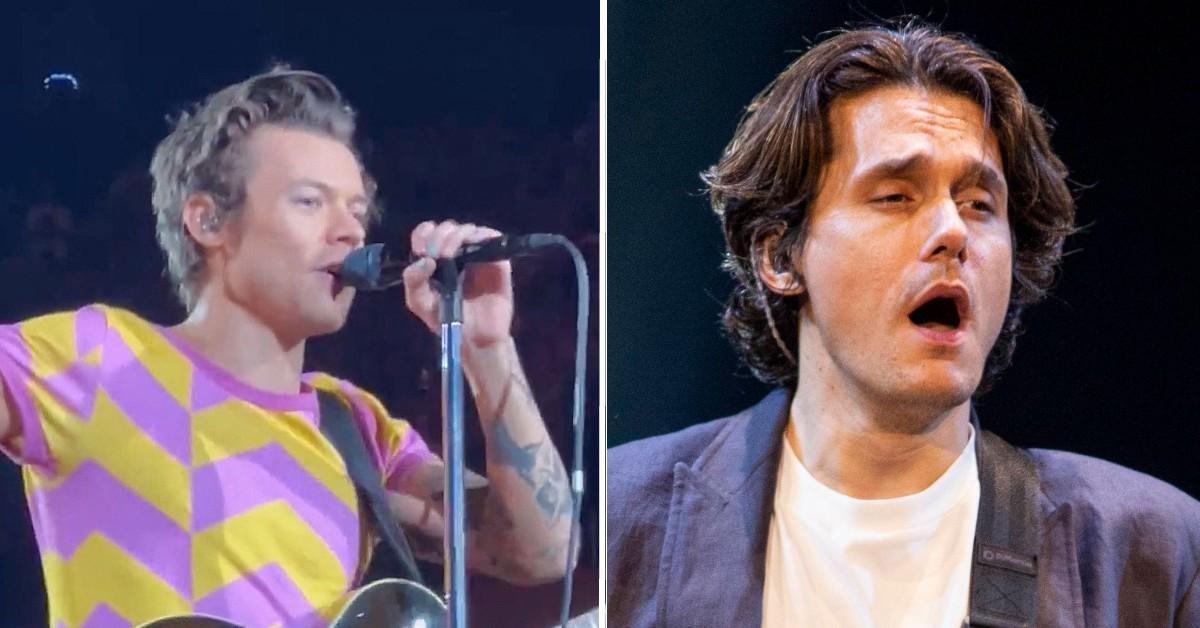 One musician supporting another. John Mayer was recently spotted dancing at Harry Styles' concert, grooving along to one of his hits at the Los Angeles venue. Mayer knew every word of "Cinema" as he yelled the lyrics back to the "As It Was" singer, along with the thousands of screaming girls losing their minds over the rock star breaking out his iconic moves.
Article continues below advertisement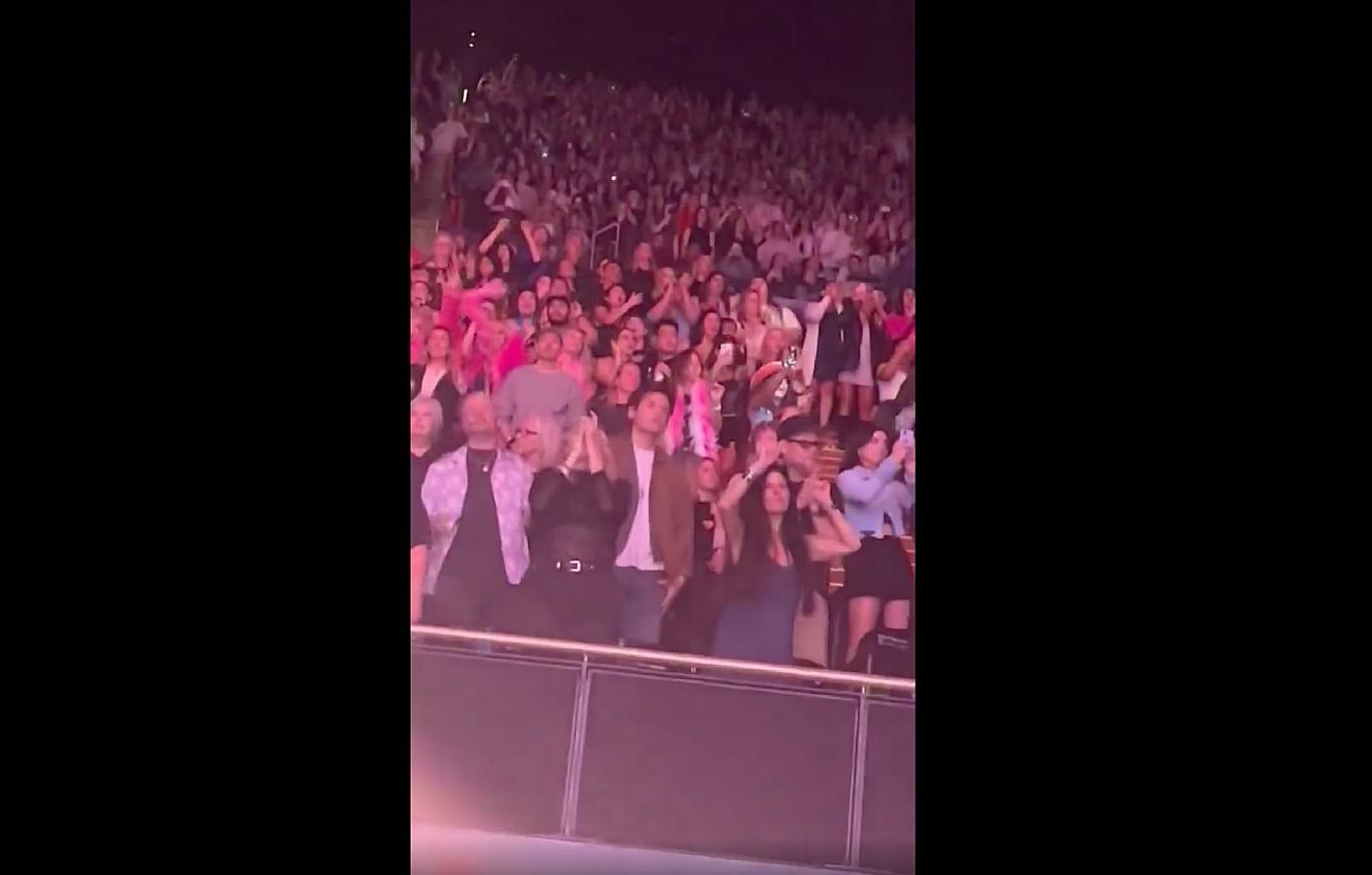 The Connecticut native enjoyed his time watching Styles own the stage, but his appreciation for the 28-year-old goes beyond attending his concert, as Mayer even took part in the Don't Worry Darling actor's latest album, Harry's House. Mayer was featured on both "Cinema" and "Daydreaming" — so it's no surprise that he knew the tune by heart.
Despite loving each other's chords, Mayer and the "Late Night Talking" singer have more than vocal talents in common: The two both dated pop star Taylor Swift.
Article continues below advertisement
While Mayer stood in the crowd trying to enjoy his fellow musician's performance, fans were concocting ideas about Swift's new album and how Mayer may have inspired some of her lyrics.
Swift has a reputation for using her various boyfriends for her work, and both Styles and Mayer have been alleged muses for the star.
As OK! previously reported, Swift released Midnights on Friday, October 21, and her tune "Would've, Could've, Should've" hinted at her heartbreaking romance with Mayer — the duo dated in 2009 and 2010.
NOT A RING OF TRUTH TO IT: TAYLOR SWIFT RUNS AROUND NEW YORK WITH LONGTIME BEAU JOE ALWYN AMID SPLIT RUMORS
"If you never touched me, I would've gone along with the righteous/ If I never blushed, then they could've never whispered about this/ And if you never saved me from boredom, I could've gone on as I was/ But lord you made me feel important, and then you tried to erase us," the blonde beauty sang.
Article continues below advertisement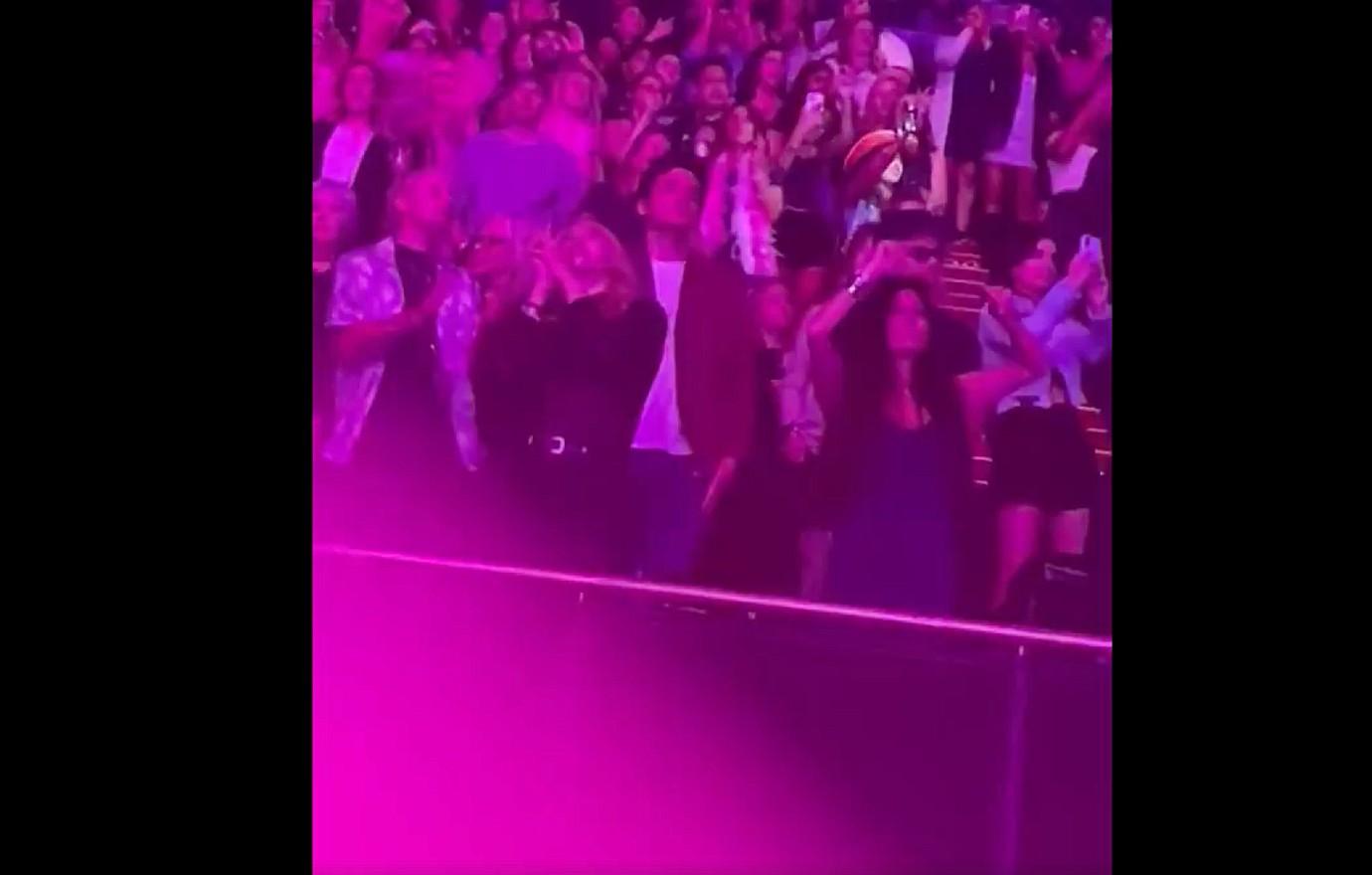 While Twitter users quickly typed up their various theories about the song, some may have noticed that this wasn't the first time Swift's lyrics pointed to her time with Mayer. The 2010 hit "Dear John" is assumed to be about the handsome hunk, who wasn't thrilled about being part of her work.
"I never got an e-mail. I never got a phone call," he said in a previous interview of the song being released. "I was really caught off-guard, and it really humiliated me at a time when I'd already been dressed down. I mean, how would you feel if, at the lowest you've ever been, someone kicked you even lower?"
"I will say as a songwriter that I think it's kind of cheap songwriting," he added. "I know she's the biggest thing in the world, and I'm not trying to sink anybody's ship, but I think it's abusing your talent to rub your hands together and go, 'Wait till he gets a load of this!' That's bulls**t."