NEWS
Johnny Depp's Trial: Actor Says He 'Never' Hit Ex Amber Heard, Reveals When He Took Drugs — Watch Live Updates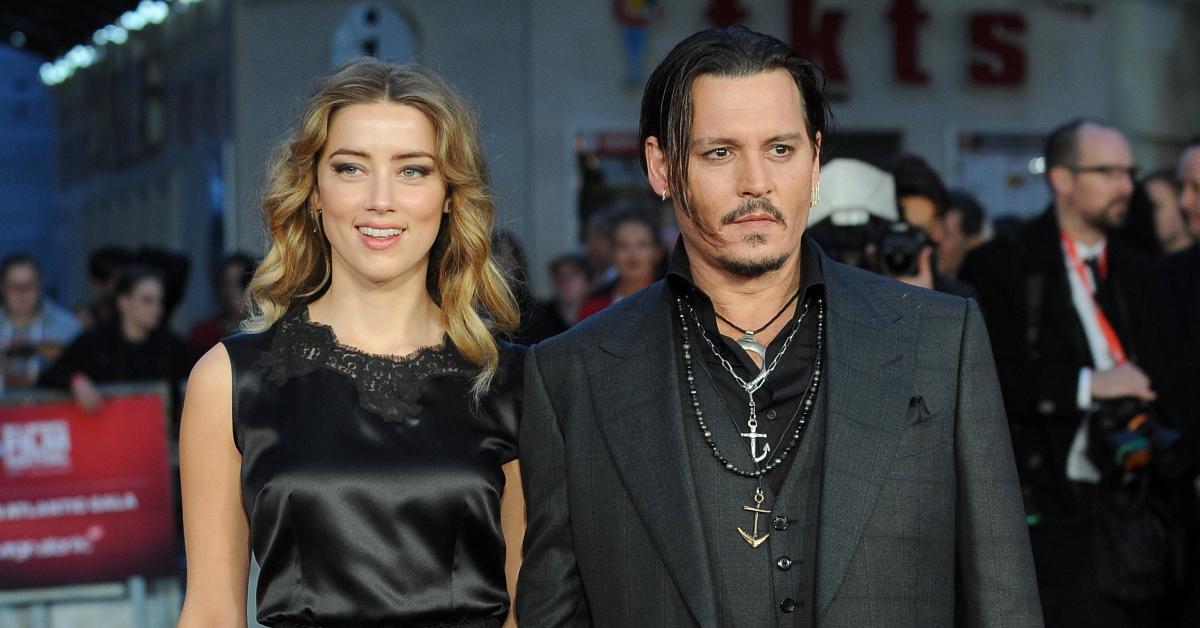 Article continues below advertisement
"It was a complete shock — it just didn't need to go in that direction, as nothing of a kind had ever happened," the actor explained after calling Heard's claims "heinous" and "disturbing."
Article continues below advertisement
Additionally, Depp touched upon his past drug use. "I didn't like being dependent on these pills, I didn't like being dependent on a drug that you would take only so you wouldn't get withdrawals. That's what it becomes — a junkie, the reason why so many, well, now there is a huge fentanyl problem. The reason why junkies end up overdosing is because they're looking for the first high again, and you don't get your first high again. What do you do? You up the stakes, you take more, and that's what makes things go dark because they overestimated the amount that your body can tolerate. They go blue, and they die. I didn't want that."
"I have not taken opiates, and I won't, unless I plan on going through the hell of the pure horror of detox and coming off those drugs," he declared.
Article continues below advertisement
The Hollywood star also revealed how he met Heard. "Around 2008, Hunter Thomas and I were going through some of his manuscripts of his books that have been published, and I found this manuscript in one of his boxes, and it was called The Rum Diary, and I had heard about it. I was knew it was called his long lost novel — in fact, the only novel he ever wrote. Hunter was shocked, and so he said, 'Read me some.' He said, 'This is a movie. We must produce together,'" he shared. "He got all excited about doing it, so we went right into it. We started to set up meetings to get money, financing, to develop the project and we finally ended up getting the money to develop the project and to make the film. Hunter from his own dilemmas in his life committed suicide but having long talks with him, I knew every angle of the book, but I knew every angle of the film he wanted, which was going to be a bit different than the book."
Article continues below advertisement
Depp then explained he was asked to read with Heard for the film. "I said, 'Bruce, if you have auditioned her five times, you have seen the best and the worst, I suppose.' So, me putting this girl in an uncomfortable situation, I think it's a far better idea that we just meet so I can see how she behaves, see how she reacts because that is really all it is — reaction, behavior."
"I thought, 'Yeah, she could definitely kill me. That is what Hunter wants.' We spoke, and she was sweet as pie, pleasant, intelligent, very good taste. And what I felt and what I told Bruce — when you put someone in a situation and they're going to feel under pressure, it's not the best way to really know what they are capable of, and I made suggestions, which ended up making to Ms. Heard. I made suggestions of films that might give her some insight into what we were looking for in terms of the film. I gave her films like To Have and Have Not and things of that nature because I wanted to ... there was something very important she needed to know about stillness, as opposed to going broad or acting a little too much. So, I felt like I could be a bit of a traffic cop in that sense so that — because if we could connect, then it could work, as long as there was truth in her eyes, as long as there was truth coming out of her dialogue, then it's all in the editing. So, I felt I could help her with that idea of stillness. That is when I first met Ms. Heard."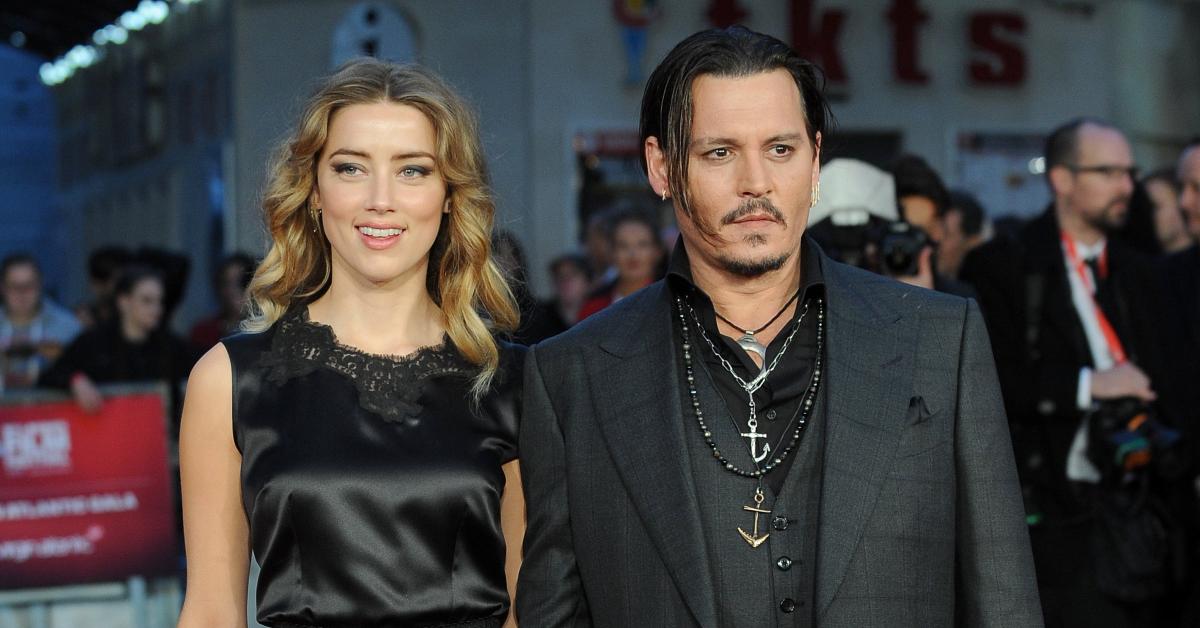 Article continues below advertisement
As for what happened on set, Depp recalled telling Heard that she "doesn't have to take your clothes off or top off" for a nude scene. "Other than that, we didn't really have much interaction until there's a scene where Depp was taking a shower. "We kiss and that moment ... it felt like something that I shouldn't be feeling because she had her wife and even though it was a scene, and she had a wife, and I had Vanessa [Paradis] and kiddies," he explained of their steamy scene.
"I think there was something in the kiss, in the shower that was very real. So that day after work, Ms. Heard had come to my trailer, and I was just sitting there listening to old blues stuff and we had a glass of wine and we kissed," he confessed. "At that point, my trailer was on the only trailer in the parking lot. She had a mind to stay in the trailer there for a while with me, and I didn't think that was a very good idea on any level — especially since there were about nine teamsters waiting to move the trailer. That was that until until whenever we did the first day of the press jacket for The Rum Diary in L.A. two years later and she had broken up, I believe, with her wife, and my ... not my wife, we weren't married, but she was, of course, my wife, Vanessa. We had had some not so great situations. She was stuck in America, she wanted to go back to France, she wanted to have her life back. She is a well known singer there."
"Right around there, it was when me and Ms. Heard started to see each other," he added.
"She seemed to be the perfect partner in a sense in my head for me because, as I said, she seemed to very knowledgable about old obscure blues music I listen to and really like. She was sweet, funny, nice, all of those things, and from the beginning of our relationship at that time, for a good year/year and a half, she was wonderful, and then things just started to change or things started to reveal themselves, I think that is a better way of putting it," he said of their romance.
Article continues below advertisement
Early in the relationship, Depp noted there were "little things" that would make him question Heard. "If she wanted to go to bed, I would say, 'I can't sleep right now.' And rather than just go lay in the bed and stare at the ceiling, I will be out here watching TV or hanging out. That was just not acceptable," he claimed. "It would stir up some rather unusual reactions from her. I didn't understand why. I wasn't allowed to go to sleep when I wanted to. It started out with things like that. It was like anything — if they are allowed to continue, then they are allowed to grow, they are allowed to blossom into whatever they are going to become."
Depp mentioned that he spent quite a lot of time with Heard's family, and he "always felt like" Heard's sister Whitney "had missed out on something."
He added that he and Whitney did drugs together "maybe two or three times."
"We had done a line or two of cocaine together," he admitted.