EXCLUSIVE
JoJo Fletcher & Jordan Rodgers Reveal Why Their Relationship Works & Who From Bachelor Nation Is Invited To Their Wedding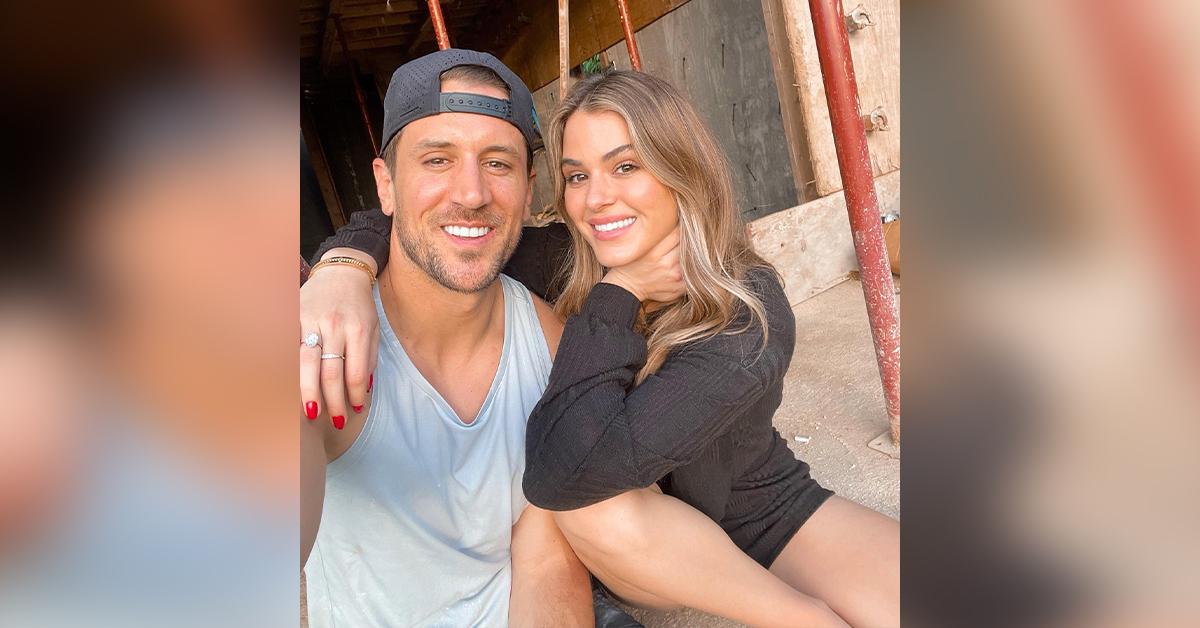 It's hard to believe that JoJo Fletcher and Jordan Rodgers fell in love and got engaged during season 12 of The Bachelorette, which premiered in 2016. Though the two planned on getting married in 2020, the pandemic ruined their plans, making them push the big day yet again. Now the reality stars are finally getting hitched next month!
Article continues below advertisement
"Our wedding is going to be in Southern California, it's at a vineyard, it has this Italian inspired theme," the 31-year-old exclusively tells OK! at the launch of their Wedding Invitation Suite designed with The Knot — which was planned by Amanda Savory Events — in New York City on Tuesday, April 26. "Everyone jokes that we've taken a very long time to get to this day, but I think the fact that we've really taken our time [helps us]. We really navigated through many of the hardships that you would face maybe in your first year of marriage. We have kind of gone through so many different ups and downs in our relationship, so I feel very at ease going into being married and not feeling like, 'Well, we're going to have to figure out how to live together, we're going to have to figure out how to deal with all these things together.' I feel just at ease, I have this peace about it. It's such a great feeling – mixed with the butterflies — and it's really exciting."
Article continues below advertisement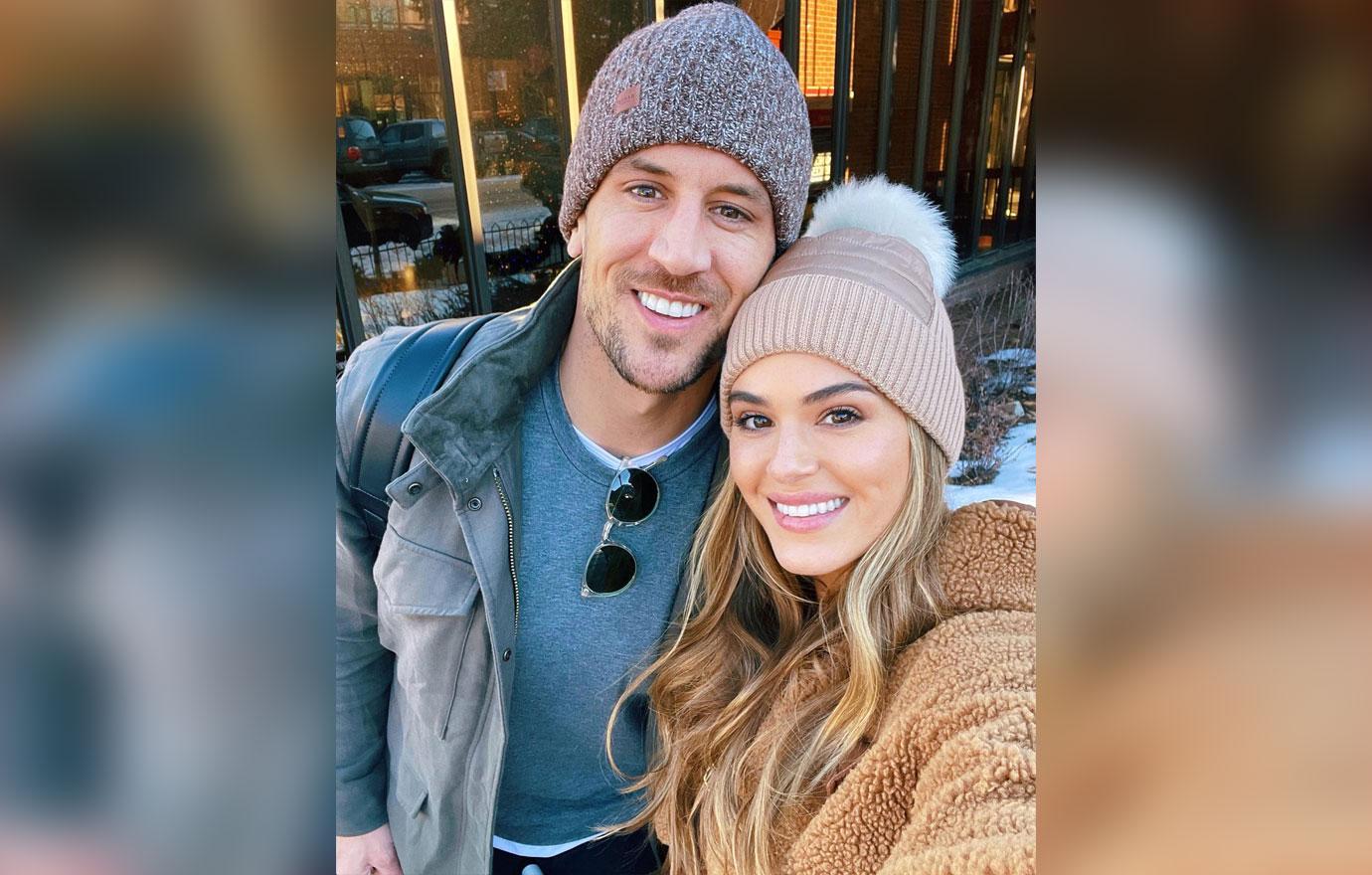 Becca Tilley is one of Fletcher's bridesmaids, but it sounds like other Bachelor Nation members will be in attendance, too.
"We're waiting to confirm, but there will be more than Becca from the Bachelor franchise. I think Becca is the only one from my season with Ben [Higgins] that is coming, but you will see guests from other seasons and also from my season of The Bachelorette," the real estate guru shares. "I will have one of my former boyfriends be there!"
Article continues below advertisement
After entering the real world post-Bachelorette experience, the couple had to figure out how to navigate their new reality. While some other people aren't so lucky, Fletcher and Rodgers were able to make their relationship work.
"It's cool because it doesn't always work for some people, but I feel like we're very lucky in the fact that the love was always there for him, and I think a lot of times the love is there for a lot of these couples but sometimes what is lacking is the commitment to work towards your relationship — even in difficult times," the brunette beauty shares. "I felt like from the get-go, we always stayed true to knowing that's what we always wanted to do."
"It's tough and go in the beginning, but we made it through. We're here now!" she exclaims.
The Texas native shared that she and the athlete could have given up, but instead, they fought hard and "worked through" their issues.
"We chose to lean into the love that we had and to make sure to chase the realness of it as long as we could, and so that is why we're good," Rodgers, 33, declares.
"We've renovated 15 properties together, we've hosted, worked together, we've done it all!" he adds.
Article continues below advertisement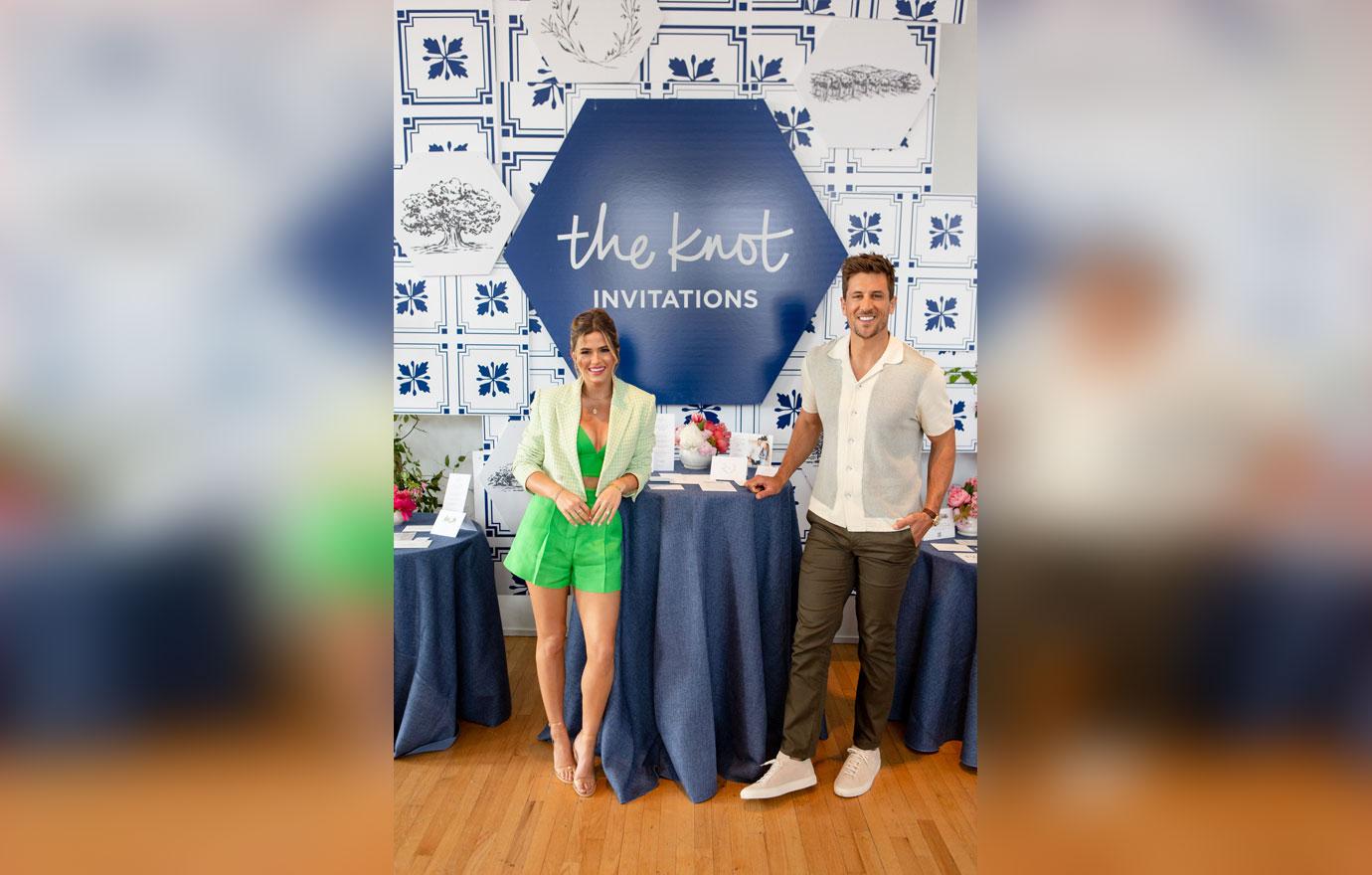 Article continues below advertisement
Despite some people saying Rodgers and Fletcher shouldn't mix work and pleasure, the former is happy they did, as it "was one of the best things for our relationship."
"It was hard, but it made us work through so many things that made us stronger. We're at a point where we love working with each other," the sports commentator says.
When asked why the two click, Fletcher simply states, "We enjoy each other. I think he's really funny, and I think that being best friends works. It sounds so cliché, but it's true. I think that is a big part of our relationship – having that foundation of we really enjoy doing everything together."
In the meantime, the duo are excited to show off their The Knot Invitations as they go so well with the place they're getting married. "Our invitations have olive branches and little touches of the organic greenness that our venue has, but it's also very classic and timeless," Fletcher notes. "I wanted it to feel romantic and whimsical, and I think with the flowy script, the coloring and just the classic white, that was important to us. I feel like we nailed it!"