PHOTOS
6 *Cringeworthy* Moments From Clare Crawley's Season Of 'The Bachelorette'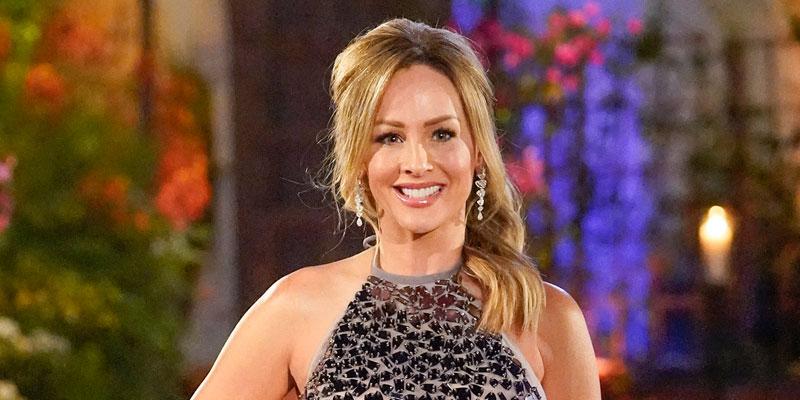 Article continues below advertisement
Article continues below advertisement
"I think they were trying to force her out on some real," Marietou Sangare wrote. "And I really feel like they are giving her a bad edit (just my opinion). They are feeding into the narrative and the rumors and making it seem like it was Clare's decision that this ended and I feel like that's not the case. They had Tayshia quarantined 9 days after Clare started filming. They wanted to remove Clare. And I just don't think it's fair.
Article continues below advertisement
Article continues below advertisement
Article continues below advertisement
Clare's Battle With Yosef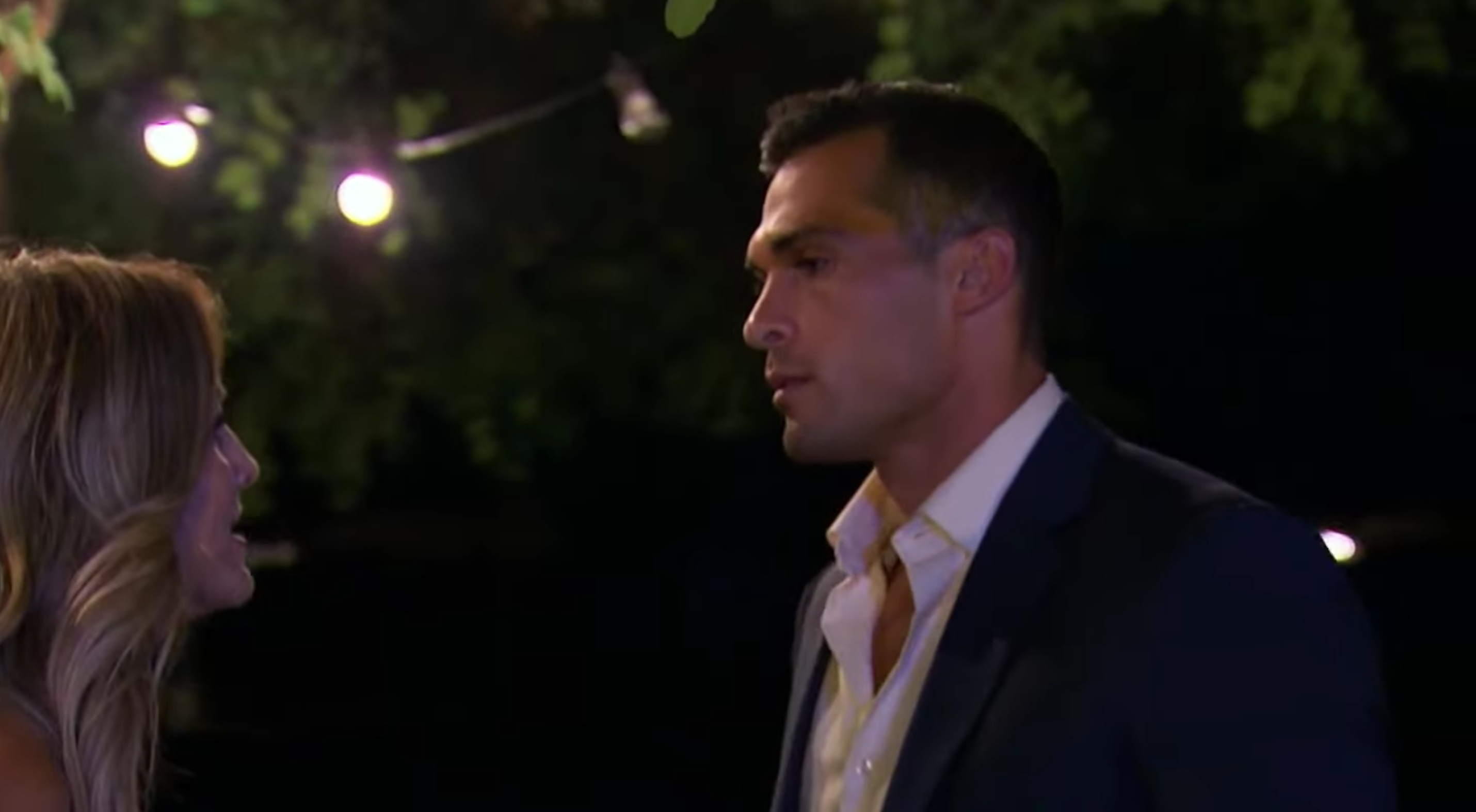 Yosef had a lot to say about Crawley's strip dodgeball date and didn't hold back during their conversation. "I expected a lot more from the oldest Bachelorette that's ever been," he said. "And I can't believe, I can't believe that that actually occurred. That's not the type of example I want to set for my daughter. You're not setting the right example for my daughter."
"Do not ever talk to me like that," she said. "I never thought I'd ever have to tell any man that I would never want them being the father of my child and I stand by that. I would never want my children having a father like you. Get out of here."
"I believe that you're not fit to be a mother to my child," he shouted at her on his way out. "You're completely classless, Clare. Classless. I expected way more from the oldest Bachelorette in history. Remember, you're almost 40!"
Article continues below advertisement
No One Wanted To Speak To Clare During The Group Date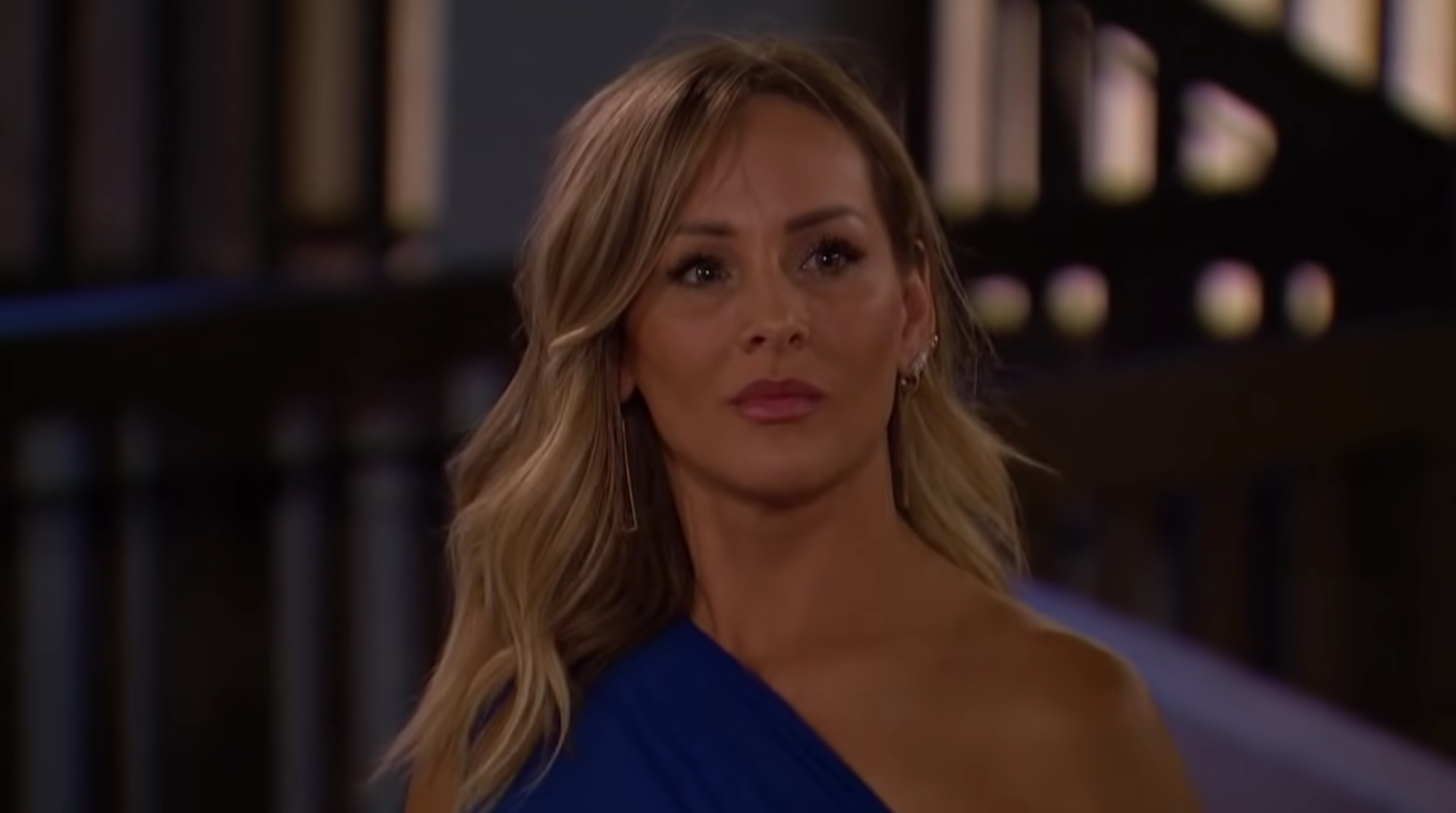 Crawley started off the day on a positive note, but later during the cocktail portion of the date, none of the guys seemed like they wanted to spend time with her.
"Does anybody want to step up to the plate?" she said after an awkward silence on the October 20th episode. "Don't everyone jump at once."
Even though Bennett pulled her away, she couldn't help but give the men a piece of her mind. "I'm a little bit taken aback. I'm sitting here, I made a toast, and then there was the longest awkward silence," she said. "Does anybody want to spend time with me?"
Article continues below advertisement
Dale Gets The Most Time With Clare
All of the guys were left hanging on the group date when Moss went into Crawley's suite at the hotel for over 40 minutes, where they couldn't help but make out the whole time. Later on, the men roasted the former football player for spending so much time with the reality star during the October 27 episode.
Article continues below advertisement
Clare And Zach J. Have An Awkward Moment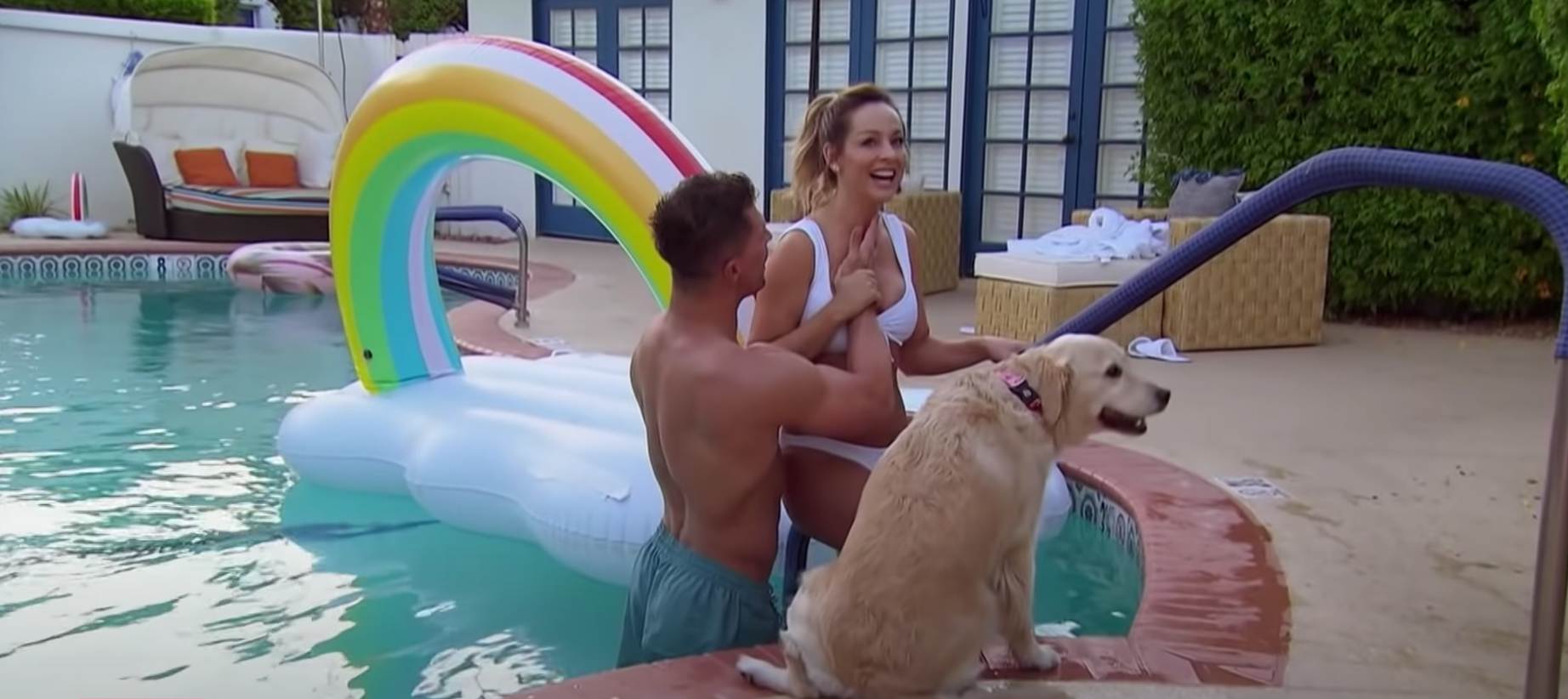 Crawley and Zach J. started the day off with pedicures and massages, and later on, they spent some time in the pool. However, when Crawley began to lean in for a kiss, Zach seemingly pulled away, and she was immediately turned off. "Zach just made me extremely uncomfortable," Clare emotionally admitted. "The second I just try to walk away, he grabs me. That kind of triggers me. And kind of scared me."
Later on, Crawley didn't go to dinner with Zach and stood him up. He was later sent packing.
Article continues below advertisement
Clare Won't Stop Talking About Dale While With The Guys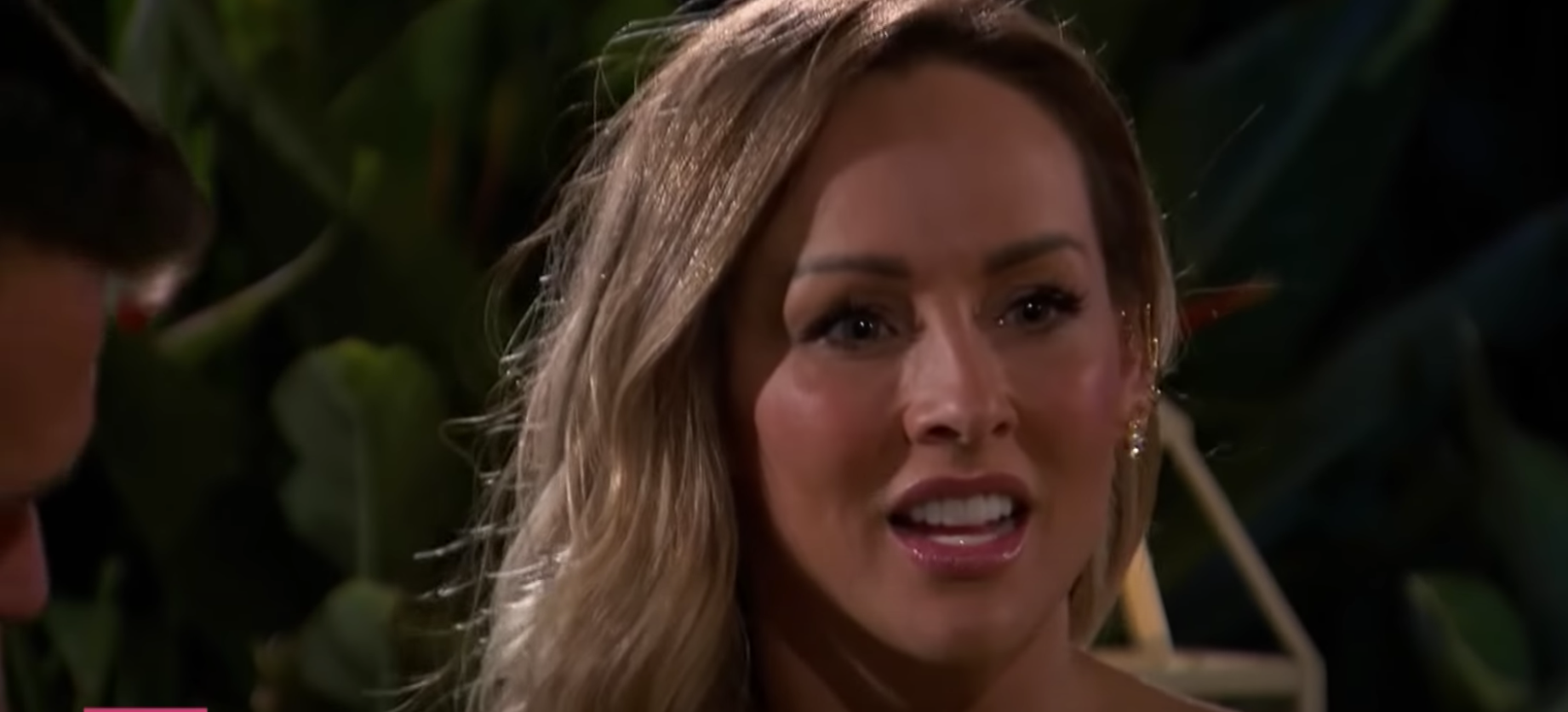 While speaking with the other guys, Crawley only talked about Moss to the other men, including earlier in the day when the guys roasted Moss and how he spent so much time with her during a group date. "He says he's the frontrunner?" Clare asked Bennett. "I gave Dale enough airtime during the roast ... I'd like to finish the conversation and move on," Bennett said.
"What have been Dale's comments? Fill me in!" she said to Ben.
"It was almost like Gossip Girl," Zac said about the weird interaction. "It was tunnel vision."
Article continues below advertisement
Clare Gives Herself The Rose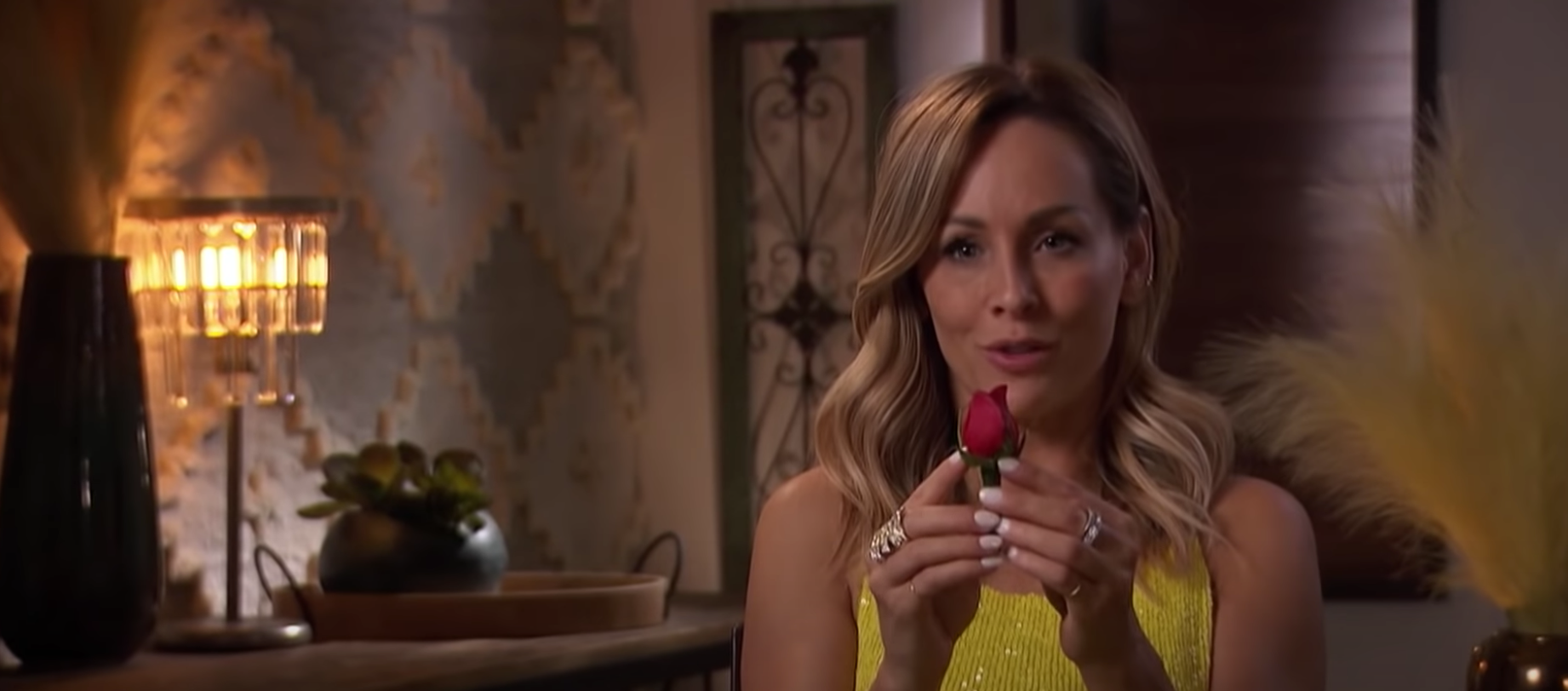 Instead of giving one of the men the rose, she gave it to herself. "I actually did not get what I needed with you guys," she said. "So, right now, I feel like this rose, I won't be able to give this out tonight. But I'm going to go sleep on things ... I'll see you guys at the rose ceremony tomorrow."
"Clare, thank you for showing up tonight," she told the camera. "You tonight, deserve this rose."