NEWS
'The Happiest I Have Ever Been': JoJo Siwa Proudly Reveals Girlfriend Kylie On One-Month Anniversary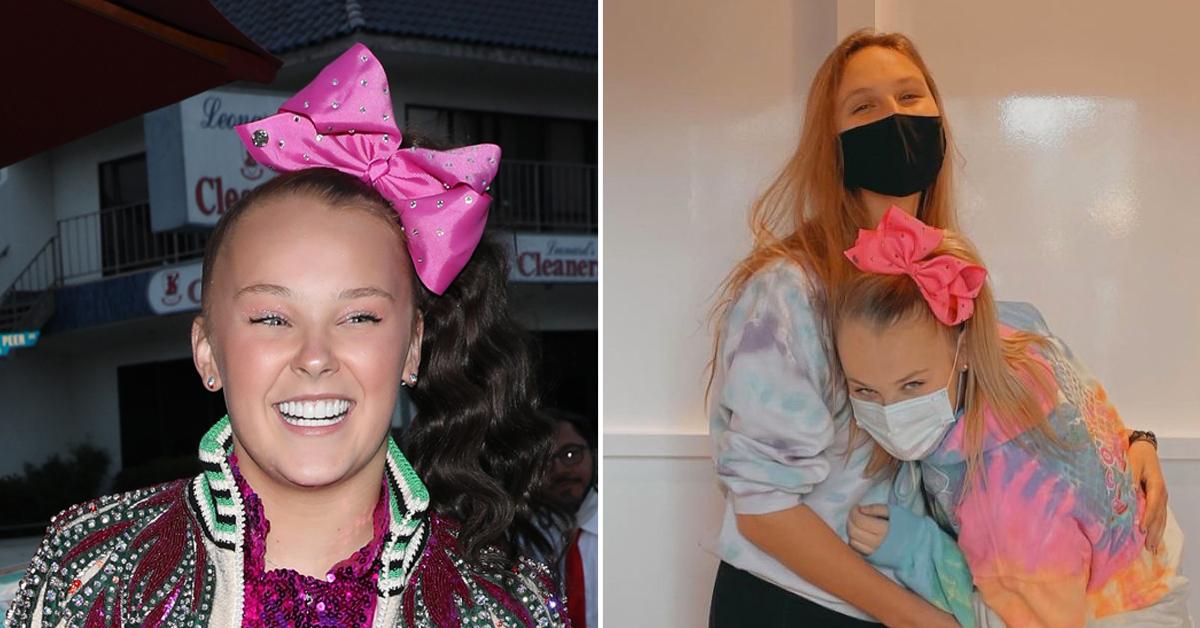 Article continues below advertisement
Article continues below advertisement
Kylie, who's last name has not been revealed, echoed her girlfriend's sentiments sharing her own series of cute couples pics and videos on Instagram, including an affectionate black-and-white close-up.
"Fall in love with your best friend, guys. it's THE BEST feeling in the entire world," she wrote as the caption, tagging the location as "Heaven On Earth." "Here's to one month with my favorite human :) i love you sharky."
Article continues below advertisement
Just a few days before the couple went public, the "Bop!" singer revealed to Jimmy Fallon that she had a girlfriend and that it was she who gave her the courage to come out to fans.
"I don't really mind because it is true, I do have the most amazing, wonderful, perfect, most beautiful girlfriend in the whole world," she said while appearing on The Tonight Show." "One day I was on FaceTime with my girlfriend … and I was like, 'I kind of just want to post this picture on my [Instagram] Story.' She was super encouraging, she was like, 'do it' and I was like, 'alright' and I did it … [then I went] back to FaceTiming with her."
Article continues below advertisement
The former Dance Moms star also confessed that she had been crying just before her virtual appearance with Fallon, but they were tears of joy.
"I'm just so happy because now I get to share what makes me the happiest with the world and it makes my heart so happy."